ComNet Power supplies & batteries
(15)
Browse Power supplies & batteries
Power supply & battery products updated recently
Surge Protection For Security Installations: 2017 Saw Increased Investment
In 2017, DITEK saw how power surges from the many natural disasters that took place damaged many businesses. In a natural disaster, or even everyday business operations, a facility's entire investment in security, life safety and surveillance systems technology can be disabled or rendered useless in a few seconds. Surge protection solutions can mitigate those risks and protect security investments. Proactive Approach To Risk Mitigation Throughout 2017, we also witnessed a change in how enterprises view surge protection, which included how investments are being made in surge protection to protect valuable security, life safety and surveillance systems, while also reducing downtime, manpower costs, liability vulnerabilities, and possibly compliance issues that can force businesses to actually cease operations. Effective security management is about mitigating risks. But risks cannot be mitigated without a proactive approach. Enterprises and integrators, who take the time to assess risk and to develop a strategy to incorporate effective detection, deter and response criteria to protect physical assets will be successful in 2018. 2018 And Beyond That strategy includes designing surge protection into new security systems, while also adding surge protection to existing systems. Enterprises and security integrators who implement a surge protection strategy during security planning processes – or after – will be exercising prevention and mitigation, and they will be successful in 2018 and beyond. Surge protection devices have an untapped potential for enterprise surveillance and security systems In 2017, Ditek continued to offer security end users a solid surge protection solution. We also successfully educated system integrators, who are seeking value-added products or services to incorporate into their portfolios, on the importance of surge protection devices. Educating Security Integrators We believe that surge protection devices have an untapped potential for enterprise video surveillance and security systems, because they can and do meet safety and security challenges that have been rarely identified in the past. We are looking forward to 2018, when we will continue to develop new surge protection products – including a new product engineered to protect up to twelve individual fuel dispensers, which is critical to the financial operation of convenience stores. We will also continue to educate security integrators about the importance of including surge protection in the design/build RFP, to not only secure an enterprise's valuable security equipment, but also to help integrators to differentiate their capabilities and knowledge from the competition.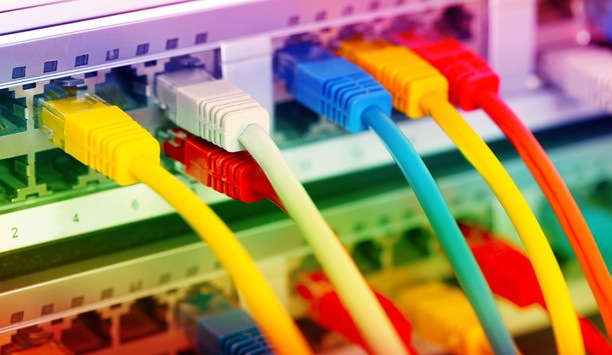 Adaptive Transmission Systems Evolve With Advanced Communications
The security market in 2016 saw an uptick in the economy, the introduction of new technologies, increased compliance requirements in key verticals, and rising concerns over the need for greater security. Users interested in upgrading or deploying new systems consistently chose networked system platforms. This trend further drove the demand for adaptive transmission solutions as a means of repurposing existing analog infrastructure to accommodate IP devices on a networked platform. As this migration accelerated, product feature sets continued to evolve with the inclusion of advanced communications that let you monitor, control and report power/diagnostics from anywhere. These new products have also helped to stimulate new business opportunities for integrators by expanding their service offerings to include remote monitoring of these devices as a new source of recurring monthly revenue (RMR). PoE And Adaptive Transmission Solutions In last year's 2016 forecast, we discussed the integration trend and how PoE and adaptive transmission solutions with network communications were rapidly gaining traction and market share. As the year progressed, the trend increased with customers migrating towards systems that provided more data, faster transmission rates and more versatility, and accessibility anytime from anywhere. Altronix responded with more advanced product solutions. This growing trend makes it more critical than ever for the core power and transmission infrastructure that make up the foundation of these systems to include network communications for true integration. As effective and efficient as integrated IP systems have become, the cost to upgrade or install new networked systems can be prohibitive. In 2017, security professionals will require expanded options to capitalize on existing infrastructure while accommodating IP devices with new levels of performance. These new products will greatly reduce installation and maintenance costswhen deploying orupgrading systems We will see the introduction of new products that offer greater levels of integration with bundled capabilities such as PoE, network switches, versatile adaptive transmission capabilities to accommodate different types of cabling, greater bandwidth and speed, and management capabilities. These new products will greatly reduce installation and maintenance costs when deploying or upgrading systems. Altronix 2016 Business Overview Altronix's evolution as a designer and manufacturer of versatile power supplies and accessories – and the addition of innovative PoE and adaptive transmission solutions with network communications – was significant in 2016. We have continued to deliver new products incorporating advances in power and communication technologies that solve real-world installation issues with the highest levels of performance and cost-efficiency. One of the most significant technologies contributing to our extensive portfolio of power and adaptive transmission products is our innovative LINQ™ Technology, which provides remote control of power, along with monitoring and reporting of diagnostics from anywhere you have internet access. LINQ completes the network communication cycle for networked systems by providing true integration for power supply and adaptive transmission products that are the foundation of every system. Altronix will continue to design, manufacture and introduce new power and adaptive transmission solutions in 2017 that live up to our longstanding reputation for outstanding quality, performance and reliability. See the full coverage of 2016/2017 Review and Forecast articles here Save Save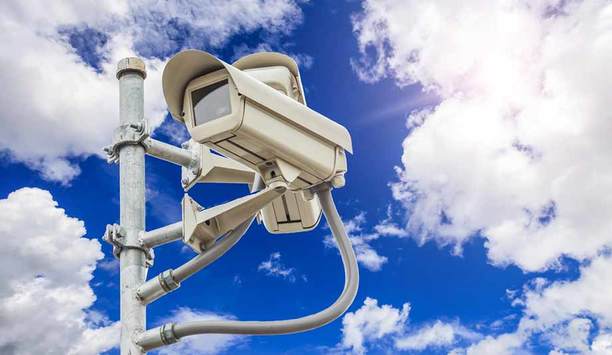 Extenders Convert Media For Longer Video Distance Runs
IP/PoE systems eliminate the need for local power, thus saving installation costs Cost considerations are an important reason to use existing installed cable as part of a new system infrastructure. Extenders in the form of media converters can help. For almost three decades, video surveillance systems existed in the form of analog systems. Video coaxial cable was the primary method of transmission with a limited distance of about 750 feet. Analog systems required separate power supply located at each security camera site. Today, new technology often solves one problem and creates another. Internet Protocol/Power over Ethernet (IP/PoE) systems eliminate the need for local power supply, thus saving installation costs. The drawback is the restriction to only 328 feet and the required use of Cat 5e or above cable. Extended Transmission Distance So tens of thousands of video surveillance cameras are waiting to be converted to IP, and have been transmitting over coax at distances two-and-a-quarter-times greater than the Ethernet limit. The advent of extenders helps to solve this problem. In addition, the use of extenders for Cat cable and even single-pair alarm wire helps to add to the types of IP/PoE conversions while extending distance as far as three thousand feet. Tens of thousands of camerasare waiting to be converted to IP,and have been transmitting overcoax at distances two-and-a-quarter-times greater than theEthernet limit Considerations While Using Extenders Use of extenders requires taking several considerations into account. First and most important is a careful reading of specifications. A statement can be true while not applying to your applications. Let's take IP/PoE transmission over coax as an example. A manufacturer's product can state it has this feature and will meet your transmission requirement of X number of thousand feet. However, a careful reading reveals that achieving this requires RG 6 cable while you have RG 59 installed. You need to maintain a 100Mbps bandwidth and provide your cable with 12.95 watts of power. But as both bandwidth and power decrease with distances obtainable from many types of extensions, you realize that both are much less at the extended distance you require. In short, just depending on a product to make a simple specification statement is not enough when it comes to infrastructure considerations and especially with regards to extenders. Save Save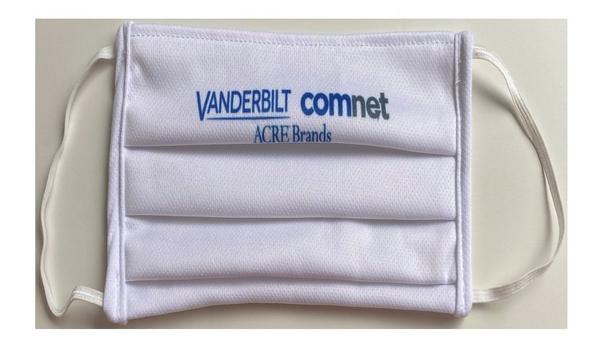 Vanderbilt And ComNet Announce A Giveaway Of Branded Reusable Face Masks As Protection Against COVID-19
ACRE brands Vanderbilt and ComNet have recently launched a giveaway of branded reusable face masks. The giveaway aligns with the return to work of many companies and employees across EMEA following the COVID-19 outbreak. There are many health and safety benefits to wearing a face mask, with reusable masks proving to be efficient and convenient for wearers. With this in mind, Vanderbilt and ComNet have decided to distribute free reusable face masks amongst their customer base. The masks are white in color with the Vanderbilt, ComNet, and ACRE logos branded on the center of the covering. Reusable face mask Masks have many proven health and safety benefits to help protect against COVID-19 in a simple and easy to adhere to manner" All one has to do to receive a Vanderbilt and ComNet branded reusable face mask is leave a short review on any Vanderbilt or ComNet product or service of one's choice. Commenting on the giveaway, Ross Wilks, Head of Marketing Communications at Vanderbilt, stated: "As we open up like never before following the lockdown, ACRE wanted to contribute to people's health and safety - aside from our many security products that enable solutions such as occupancy management, remote security management, contact trace reporting, pre-booking systems, and much, much more. We see reusable face masks as a quick and easy way to show our customer base that ACRE cares about their well-being. Masks have many proven health and safety benefits to help protect against COVID-19 in a simple and easy to adhere to manner. As such, we hope these free Vanderbilt and ComNet branded face masks will help contribute to our customer's safety as they return to a better normal." Terms of the giveaway Mask Giveaway Terms & Conditions: This giveaway is only applicable to the EMEA region. To receive one's free mask, one must leave a product or service review for Vanderbilt or ComNet. Reviews must be usable. Vanderbilt has the final say in what is deemed a usable testimonial. Entrants will receive one mask per review. Vanderbilt will contact entrants after they leave a review to arrange delivery of their free mask. Therefore, please leave one's full name and company name where prompted in one's review. By leaving a review, an entrant is indicating his/her agreement to be bound by these terms and conditions. The giveaway is as stated, and no alternatives will be offered. The giveaway is subject to availability. By leaving a review, an entrant is indicating his/her agreement to have their testimonial used by Vanderbilt. Mask information Vanderbilt shall have the right, at its sole discretion and at any time, to change or modify these terms and conditions, and such change shall be effective immediately upon posting to the webpage. Vanderbilt also reserves the right to cancel the giveaway if circumstances arise outside of its control. Mask information: made of two layers of fabric with a compartment for an optional protective filter. The mask is reusable, and washable at 60 degrees. The material outside is 100% polyester and the material inside 100% cotton. Mask filters The masks have space for a protective filter. This is not included in the scope of delivery. The masks are made of two layers of fabric with a compartment for protective filters. The elastic ear loops are made of reusable rubber (washable at 60 ° C, suitable for ironing). The masks are made in the European Union. The masks are not a medical product and are not proven effective against infection. Most of the official "ffp2" and "ffp3" filters should fit into these masks without any problems. There is enough space for these filters.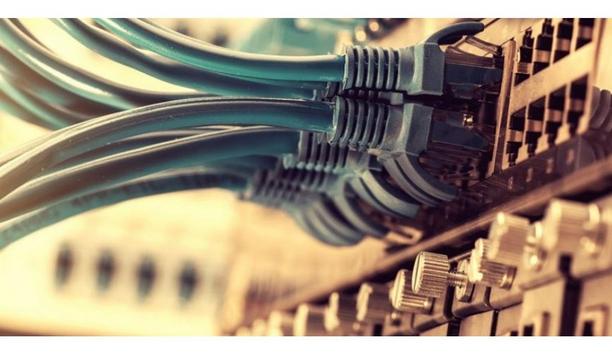 Vanderbilt Discusses The Benefits Of Extended Ethernet For Maintaining Network Integrity
One important feature for a copper extension product could be to maintain the network integrity. This ensures that the network speed (wire speed) of the link is maintained at either 100Mbps or 10Mbs and that the connection is fully symmetrical. By doing this it is possible to integrate units into an Ethernet network with complete confidence that the links in no way degrades the performance of the network as they operate at the chosen speed. It should also be added at this stage that the line speed selected does not have to be the data rate the user's traffic must pass at but rather the maximum data rate that the transmission path will support. The ComNet CopperLine range operates in this very way and supports extended distance transmission over either coaxial or twisted pair cable, with the coaxial medium specified at RG59 or better and the twisted pair CAT5 or better. Legacy coaxial installations Standards in coaxial cable can be many and varied and care should always be taken when looking to operate across it At 100Mbps distances extend to over six hundred meters on the minimum grade cable and if data rates are set to 10Mbps distances can be up to fifteen hundred meters on RG59 coaxial cable. The coaxial cable solution provides a simple migration path for analog end users with legacy coaxial installations who can run their new IP systems over the existing installed infrastructure. It is fundamental to the successful operation of the system that the cable parameters and quality meets or exceeds the type stipulated by ComNet. CAT5 cable must meet the ANSI/TIA/EIA-568 standard and RG59 coaxial should be of a quality construction. Standards in coaxial cable can be many and varied and care should always be taken when looking to operate across it. Power sourcing equipment Along with the data CopperLine also provides support for PoE at either the 15.4W (IEEE802.3af) or the 30W (IEEE802.3at) power levels1. Unfortunately passing power through copper cables is governed by the laws of physics2 and there is an inverse relationship between the distance and the power level that can be maintained across the link. At the 15.4W level CopperLine operates in a pass-through mode, where the devices outside of the CopperLine units (in the example below an Ethernet switch and IP camera) function as the PSE (Power Sourcing Equipment) and PD (Powered Device) respectively. CopperLine units can either be externally powered or via the PSE. Required minimum voltage These powering options provide total flexibility, by offering the simplest installation with everything powered from the central PoE switch or the ability to deliver maximum power levels to the camera by externally powering the CopperLine devices. The ability to provide the correct power levels at the PD will be dictated by the type and quality of the cable being used and also the voltage level present at the PSE. In the case of IEEE802.3af the required minimum voltage at the PD is 37Vdc and maximum voltage is 57Vdc When it comes to Ethernet switches that can operate as PSE devices the ability to increase the voltage level at the Ethernet port could be very useful. If the voltage levels can be increased, then there can be voltage drop in the cable but the voltage at the PD location could still be enough to power the connected device. In the case of IEEE802.3af the required minimum voltage at the PD is 37Vdc and the maximum voltage allowed at the PSE is 57Vdc. Significant game changer If the switch is one with a mains power input then it will tend not to have that ability and the level will be set at 48Vdc but if ComNet switches with dc input are used and the power supply can be increased on some models up to 57Vdc then the switch in turn will provide those levels. When the PD requires IEEE802.3at 25.5W power levels and a minimum voltage of 42.5Vdc then the game changes significantly. The ability to deliver 25.5W at 42.5Vdc from a central PSE offering 48Vdc at distances above 100m is impossible and so the design rational must change to that of the lower af levels. To accommodate this CopperLine PoE+ devices operate as PSE and PD devices through the link to negotiate with the Ethernet switch and camera respectively in the example shown. By configuring in this way, either of the CopperLine devices can be used as a power injector with voltage levels up to 57Vdc allowable at the device. For example, if the local (switch end) CopperLine unit was powered with 57Vdc it would supply passive PoE to the remote CopperLine device that would then fully negotiate with the connected PD to supply power.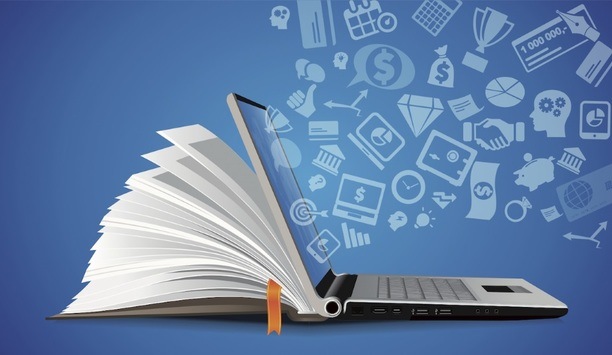 Vanderbilt & ComNet Announce Release Of An Online Events And Learning Resource Page On Their Website
ACRE brands, Vanderbilt and ComNet have announced the release of an Online Events and Learning page on their website. The launch of this new resource is in response to the current postponement of tradeshow events amidst the COVID-19 pandemic. Outlining what visitors to the Online Events and Learning page can expect, Ross Wilks, Head of Marketing Communications, Vanderbilt Industries explains "Our commitment is to make the customer's security journey the best possible experience and that is what this Online Events and Learning page primarily focuses on. By taking a customer-first approach, we aim to highlight all of our customer-first value adds, such as our free online training services, multilingual customer service support, and free product demonstrations". Award-winning security solutions He adds, "On top of this, we will also be hosting a series of webinars based on some of our most innovative solutions. These will be delivered by our in-house experts and will be a great opportunity for our customers to engage directly with some of the top minds behind these products in our company." The Online Events and Learning approach by Vanderbilt and ComNet is built on a foundation of customer-focused core values such as empowerment, collaboration, and high performance. The current fruits of these core values will be on display for visitors to the Online Events and Learning page to see. For instance, detailed and engaging webinars on Vanderbilt's award-winning products will include cloud-based solutions ACT365 and SPC Connect, plus intrusion system SPC and access control system, ACTpro. ACTpro access control system ACTpro, in particular, embodies the customer-first and high-performance approach being talked about ACTpro, in particular, embodies the customer-first and high-performance approach being talked about. It is a product that has continued to evolve based on customer requirements from the field, with its latest features including a "best-in-class" rules mapping engine and PoE Ultra controllers, plus Bluetooth readers and Biometric fingerprint readers that were recently added to the portfolio. "Our drive to become all-around solution companies has seen us harness numerous tools to complement a buyer's journey from start to finish," Wilks said, adding "One prominent aspect of this strategy, which visitors to our Online Events and Learning page can also explore for themselves, is our webshop platform. This value-add has been available to our customers for less than a year, but already it has proved to pack a considerable punch in bringing about customer satisfaction to our base." Centralized Asset Management System The webshop optimizes the goal to serve customers 24/7. Accessed through Vanderbilt's main website, the webshop presents a simplified, intuitive interface that makes it easy to navigate and use. How-to videos assist with any questions that may arise, and an improved product hierarchy and centralized Asset Management System (AMS) ensure all support materials are relevant and up to date. Upcoming webinars include: Vanderbilt CPD Event - Electronic Security (16-04-2020) Port Guardian & Implementation in Solutions (28-04-2020)
Featured white papers
Designing Video Management Systems Using H.265
Download
Making Sense of Today's Security Camera Options
Download
Sinaloa, Mexico: Connected Cities are Safer Cities
Download