RedVision Power supplies & batteries
(3)
Browse Power supplies & batteries
Power supply & battery products updated recently
Surge Protection For Security Installations: 2017 Saw Increased Investment
In 2017, DITEK saw how power surges from the many natural disasters that took place damaged many businesses. In a natural disaster, or even everyday business operations, a facility's entire investment in security, life safety and surveillance systems technology can be disabled or rendered useless in a few seconds. Surge protection solutions can mitigate those risks and protect security investments. Proactive Approach To Risk Mitigation Throughout 2017, we also witnessed a change in how enterprises view surge protection, which included how investments are being made in surge protection to protect valuable security, life safety and surveillance systems, while also reducing downtime, manpower costs, liability vulnerabilities, and possibly compliance issues that can force businesses to actually cease operations. Effective security management is about mitigating risks. But risks cannot be mitigated without a proactive approach. Enterprises and integrators, who take the time to assess risk and to develop a strategy to incorporate effective detection, deter and response criteria to protect physical assets will be successful in 2018. 2018 And Beyond That strategy includes designing surge protection into new security systems, while also adding surge protection to existing systems. Enterprises and security integrators who implement a surge protection strategy during security planning processes – or after – will be exercising prevention and mitigation, and they will be successful in 2018 and beyond. Surge protection devices have an untapped potential for enterprise surveillance and security systems In 2017, Ditek continued to offer security end users a solid surge protection solution. We also successfully educated system integrators, who are seeking value-added products or services to incorporate into their portfolios, on the importance of surge protection devices. Educating Security Integrators We believe that surge protection devices have an untapped potential for enterprise video surveillance and security systems, because they can and do meet safety and security challenges that have been rarely identified in the past. We are looking forward to 2018, when we will continue to develop new surge protection products – including a new product engineered to protect up to twelve individual fuel dispensers, which is critical to the financial operation of convenience stores. We will also continue to educate security integrators about the importance of including surge protection in the design/build RFP, to not only secure an enterprise's valuable security equipment, but also to help integrators to differentiate their capabilities and knowledge from the competition.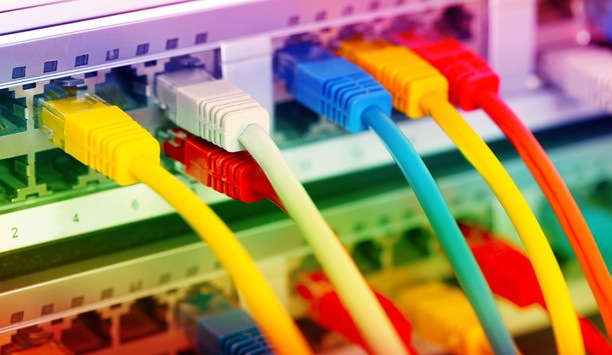 Adaptive Transmission Systems Evolve With Advanced Communications
The security market in 2016 saw an uptick in the economy, the introduction of new technologies, increased compliance requirements in key verticals, and rising concerns over the need for greater security. Users interested in upgrading or deploying new systems consistently chose networked system platforms. This trend further drove the demand for adaptive transmission solutions as a means of repurposing existing analog infrastructure to accommodate IP devices on a networked platform. As this migration accelerated, product feature sets continued to evolve with the inclusion of advanced communications that let you monitor, control and report power/diagnostics from anywhere. These new products have also helped to stimulate new business opportunities for integrators by expanding their service offerings to include remote monitoring of these devices as a new source of recurring monthly revenue (RMR). PoE And Adaptive Transmission Solutions In last year's 2016 forecast, we discussed the integration trend and how PoE and adaptive transmission solutions with network communications were rapidly gaining traction and market share. As the year progressed, the trend increased with customers migrating towards systems that provided more data, faster transmission rates and more versatility, and accessibility anytime from anywhere. Altronix responded with more advanced product solutions. This growing trend makes it more critical than ever for the core power and transmission infrastructure that make up the foundation of these systems to include network communications for true integration. As effective and efficient as integrated IP systems have become, the cost to upgrade or install new networked systems can be prohibitive. In 2017, security professionals will require expanded options to capitalize on existing infrastructure while accommodating IP devices with new levels of performance. These new products will greatly reduce installation and maintenance costswhen deploying orupgrading systems We will see the introduction of new products that offer greater levels of integration with bundled capabilities such as PoE, network switches, versatile adaptive transmission capabilities to accommodate different types of cabling, greater bandwidth and speed, and management capabilities. These new products will greatly reduce installation and maintenance costs when deploying or upgrading systems. Altronix 2016 Business Overview Altronix's evolution as a designer and manufacturer of versatile power supplies and accessories – and the addition of innovative PoE and adaptive transmission solutions with network communications – was significant in 2016. We have continued to deliver new products incorporating advances in power and communication technologies that solve real-world installation issues with the highest levels of performance and cost-efficiency. One of the most significant technologies contributing to our extensive portfolio of power and adaptive transmission products is our innovative LINQ™ Technology, which provides remote control of power, along with monitoring and reporting of diagnostics from anywhere you have internet access. LINQ completes the network communication cycle for networked systems by providing true integration for power supply and adaptive transmission products that are the foundation of every system. Altronix will continue to design, manufacture and introduce new power and adaptive transmission solutions in 2017 that live up to our longstanding reputation for outstanding quality, performance and reliability. See the full coverage of 2016/2017 Review and Forecast articles here Save Save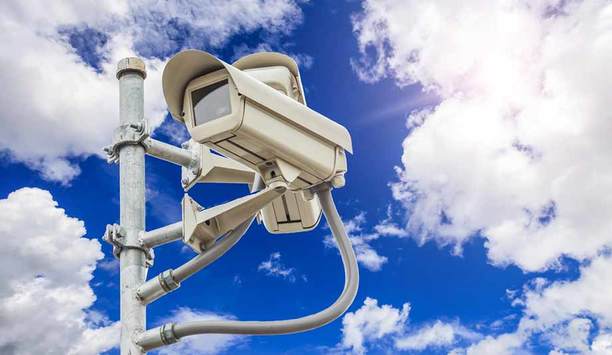 Extenders Convert Media For Longer Video Distance Runs
IP/PoE systems eliminate the need for local power, thus saving installation costs Cost considerations are an important reason to use existing installed cable as part of a new system infrastructure. Extenders in the form of media converters can help. For almost three decades, video surveillance systems existed in the form of analog systems. Video coaxial cable was the primary method of transmission with a limited distance of about 750 feet. Analog systems required separate power supply located at each security camera site. Today, new technology often solves one problem and creates another. Internet Protocol/Power over Ethernet (IP/PoE) systems eliminate the need for local power supply, thus saving installation costs. The drawback is the restriction to only 328 feet and the required use of Cat 5e or above cable. Extended Transmission Distance So tens of thousands of video surveillance cameras are waiting to be converted to IP, and have been transmitting over coax at distances two-and-a-quarter-times greater than the Ethernet limit. The advent of extenders helps to solve this problem. In addition, the use of extenders for Cat cable and even single-pair alarm wire helps to add to the types of IP/PoE conversions while extending distance as far as three thousand feet. Tens of thousands of camerasare waiting to be converted to IP,and have been transmitting overcoax at distances two-and-a-quarter-times greater than theEthernet limit Considerations While Using Extenders Use of extenders requires taking several considerations into account. First and most important is a careful reading of specifications. A statement can be true while not applying to your applications. Let's take IP/PoE transmission over coax as an example. A manufacturer's product can state it has this feature and will meet your transmission requirement of X number of thousand feet. However, a careful reading reveals that achieving this requires RG 6 cable while you have RG 59 installed. You need to maintain a 100Mbps bandwidth and provide your cable with 12.95 watts of power. But as both bandwidth and power decrease with distances obtainable from many types of extensions, you realize that both are much less at the extended distance you require. In short, just depending on a product to make a simple specification statement is not enough when it comes to infrastructure considerations and especially with regards to extenders. Save Save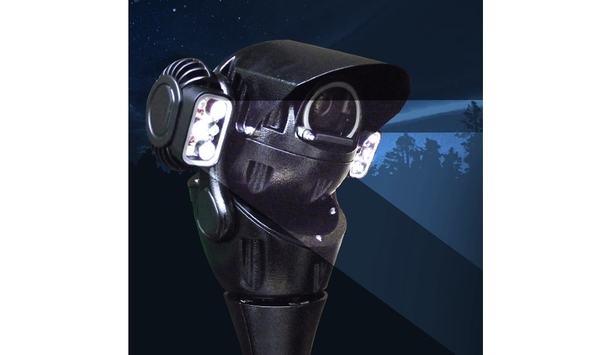 Redvision's Analog X-SERIES Rugged Dome Built With Sony's 2MP, STARVIS Sensors To Be Available From November
Redvision's all-new, analog X-SERIES, rugged dome uses Sony's next-generation, 2MP, STARVIS sensor. It directly replaces the previous RVX30 analog model and will be available to order under the same model number from November. "Many security-integrators consider Redvision's X-SERIES™ to be the industry benchmark, rugged dome camera," explained Paul Hucker, Director of Redvision. "With several analog components being phased out by suppliers, we were under pressure to use a low-end camera solution in the RVX30 to maintain supply. Instead of compromising, we collaborated with Sony to use their STARVIS camera block; widely regarded as the best performing block on the market. Configured as a dome or PTZ An optically correct, flat window protects the camera, without compromising image quality" "Although this left us with a gap in supply, we felt it was a better option than compromising the quality of our brand. Installers will be impressed with the performance of the new RVX30. It has exceptional low-light capability, at 0.01 Lux in color and 0.0015 Lux at night in mono, with an illumination distance of 150m using Infra-Red and 120m with white light. Like all X-SERIES™ cameras, it can be configured as a dome or PTZ using its removable cover, depending on bracket selection." "An optically correct, flat window protects the camera, without compromising image quality. An optional, silicone, long-life wiper removes rain and surface water, for optimal visibility in outdoor and challenging conditions." Multiple alarm options The RVX30 series has 100 programmable pre-sets, 8 tours, 24 programmable privacy zones and multiple alarm options. Advanced pre-set and tour technology ensures the camera reaches pre-set positions correctly focused, with ideal light settings, following an alarm or during a tour. The RVX30 has an operating temperature range of -25º up to +60ºC. Mount options include pedestal, swan, wall and pendant, to suit all applications. The camera is marine plated before being finished in light gray or black as standard, or to order in any RAL color. The X-SERIES™ is successfully used in many applications including public space, local authority, hazardous, marine, defense, high security, town center and rapid deployment systems.
Maxxess Display EFusion Security Management Platform At IFSEC 2015
At IFSEC, Maxxess will partner with Canon, Redvision and Wavestore - visitors will experience a fully integrated demonstration Maxxess, a global corporation specializing in the access control sector and recognized for its extensive integration capabilities, has unveiled its plans to showcase its signature eFusion security management platform together with a number of technology partners on its stand E700 at IFSEC International 2015 in London. As a modular system built on open technology software, eFusion combines powerful functionality with the freedom to use best-in-class surveillance, access control, fire, and intruder systems from a range of security vendors. These off-the-shelf integrations, managed through eFusion's user-friendly interface means less complexity for both installers and end users, while offering unlimited future expandability at affordable price points compared with conventional Physical Security Information Management (PSIM) solutions. A Fully Integrated Demonstration At IFSEC, Maxxess will partner with Canon, Redvision and Wavestore as well as other leading security manufacturers on its stand E700. Visitors will have the opportunity to experience a fully integrated demonstration that features a range of easy-to-install Canon full-HD dome and box cameras with new ultra-compact lens technology, Redvision's X-SERIES™ rugged PTZ dome cameras and Redcop™ rapid deployment CCTV all integrated into Wavestore's video surveillance and recording platform and controlled through Maxxess eFusion. WaveView, Wavestore's powerful review suite, allows users to easily search and instantaneously retrieve recorded images of incidents, even over very large amounts of footage, and display them alongside live images. Plus, for evidence purposes, a fully stitched-together sequence of events from any number of cameras can easily be exported in a wide range of video formats with just three simple clicks of a mouse. Full Command And Control Capability The demonstration will show how through eFusion, access control, intruder and fire alarms can all be used to trigger cameras to turn to pre-set positions or tours and initiate a real-time operator response. The eFusion platform provides operators with full command and control capability through simple to use single user interface, capturing a complete audit trail of the alarm handling process. "We're really excited to be teaming up with some of the world's best known security vendors at this year's IFSEC" During the show, Wavestore will also unveil version 6 of its VMS, which includes a wide range of new features including EcoStore™, a hard drive management technology that offers a potential saving of 90% on the operational costs of enterprise-level recording and storage. It achieves this by the automatic spinning down of hard drives which are not engaged in the read-write process, enhancing the life cycle of hard drives as well as delivering a significant reduction in the power consumed by hard drives and air conditioning. Latest Maxxess Innovations Visitors will also have the opportunity to see the latest Maxxess innovations including: RemotePoint – An advanced module that leverages mobile devices to allow remote access control and verification through the Maxxess eFusion security platform. Using handheld devices, RemotePoint allows security personnel to perform access control transactions anywhere, verify staff credentials and perform mustering in the event of an emergency. Already used by universities and oil and gas plants, RemotePoint provides a cost effective and flexible access solution for open environments and extends security beyond physical buildings to deliver range of operational benefits. ambit - A patented, cloud-based mobile workforce management solution that is revolutionizing the way businesses manage their facilities management and security operatives to drive operational efficiency, empower employees and enhance the protection of lone workers. ambit dramatically increases the coverage of traditional security systems by extending the enterprise's reach beyond its physical presence, to wherever its workforce is located. Featuring time and attendance and operations management functionality, the system also streamlines routine security and facilities management tasks to radically increase operational efficiency. Lee Copland, Maxxess Managing Director, EMEA, said: "We're really excited to be teaming up with some of the world's best known security vendors at year's IFSEC. Together with these partners we will demonstrate exactly how eFusion allows ends users and their integration partners to choose best-of-breed technology across surveillance, access control, fire, intruder and other security functions to provide a simple and affordable approach to fully integrated security solutions. At the same time, we invite visitors to stand E700 to see the latest Maxxess innovations which are extending facilities and security operations out into the field to enhance the safety of staff and drive significant operational benefits."

Redvision To Exhibit Alongside Maxxess At IFSEC 2015
The Maxxess exhibition stand at IFSEC demonstrates how access control, intruder and fire alarms can all be used to trigger Redvision PTZ dome cameras Redvision, the UK manufacturer of the X-SERIES™ rugged PTZ dome cameras and Redcop™ rapid deployment systems, will have staff present and products displayed on the Maxxess stand E700 at IFSEC 2015. Redvision's X-SERIES Operates With eFusion The Redvision X-SERIES™ RVX-IP30 rugged dome cameras are shown operating with eFusion™, a new security management solution by Maxxess. eFusion™ combines video, access control, fire and intruder security functions in a single, unified platform, at a far lower cost than competing conventional PSIM solutions. "The X-SERIES™ cameras and Maxxess access control products have shared equal success in local government and public space security applications," explained Paul Hucker, MD of Redvision. "This makes the partnership between our companies an obvious step. We had first to integrate with Wavestore's video surveillance and recording platform, which is in turn controlled by eFusion. Wavestore provides the video recording and control part of the system, linking site incidents and alarms to corresponding video data. Salto access control; Honeywell intruder detection; and Notifier fire alarm systems make up the other manufacturers in the eFusion solution." eFusion For IP-based Integrators The Maxxess exhibition stand at IFSEC demonstrates how access control, intruder and fire alarms can all be used to trigger Redvision PTZ dome cameras to turn to preset positions or tours and initiate a real-time operator response. Pre and post event recording options ensure video evidence of site incidents, such as a forced door or fire alarm, is captured from numerous angles, with a corresponding audit trail of the alarm handling process. eFusion is a comprehensive, flexible and scalable security and building management solution for IP-based integrators. Redvision also provides a first tier, technical support and trouble-shooting service for its RVX-IP range and has an extensive integration list with many other leading manufacturers' control products and VMS platforms.