Altronix Power supplies & batteries
(147)
Browse Power supplies & batteries
Power supply & battery products updated recently
Surge Protection For Security Installations: 2017 Saw Increased Investment
In 2017, DITEK saw how power surges from the many natural disasters that took place damaged many businesses. In a natural disaster, or even everyday business operations, a facility's entire investment in security, life safety and surveillance systems technology can be disabled or rendered useless in a few seconds. Surge protection solutions can mitigate those risks and protect security investments. Proactive Approach To Risk Mitigation Throughout 2017, we also witnessed a change in how enterprises view surge protection, which included how investments are being made in surge protection to protect valuable security, life safety and surveillance systems, while also reducing downtime, manpower costs, liability vulnerabilities, and possibly compliance issues that can force businesses to actually cease operations. Effective security management is about mitigating risks. But risks cannot be mitigated without a proactive approach. Enterprises and integrators, who take the time to assess risk and to develop a strategy to incorporate effective detection, deter and response criteria to protect physical assets will be successful in 2018. 2018 And Beyond That strategy includes designing surge protection into new security systems, while also adding surge protection to existing systems. Enterprises and security integrators who implement a surge protection strategy during security planning processes – or after – will be exercising prevention and mitigation, and they will be successful in 2018 and beyond. Surge protection devices have an untapped potential for enterprise surveillance and security systems In 2017, Ditek continued to offer security end users a solid surge protection solution. We also successfully educated system integrators, who are seeking value-added products or services to incorporate into their portfolios, on the importance of surge protection devices. Educating Security Integrators We believe that surge protection devices have an untapped potential for enterprise video surveillance and security systems, because they can and do meet safety and security challenges that have been rarely identified in the past. We are looking forward to 2018, when we will continue to develop new surge protection products – including a new product engineered to protect up to twelve individual fuel dispensers, which is critical to the financial operation of convenience stores. We will also continue to educate security integrators about the importance of including surge protection in the design/build RFP, to not only secure an enterprise's valuable security equipment, but also to help integrators to differentiate their capabilities and knowledge from the competition.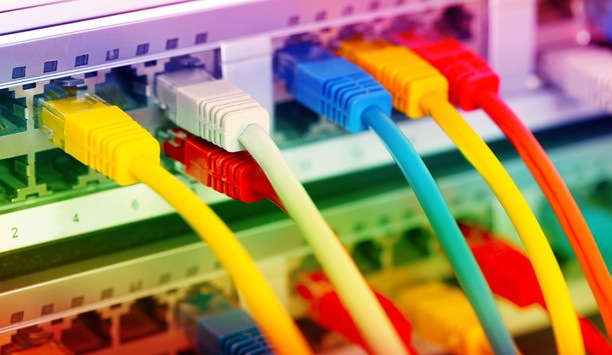 Adaptive Transmission Systems Evolve With Advanced Communications
The security market in 2016 saw an uptick in the economy, the introduction of new technologies, increased compliance requirements in key verticals, and rising concerns over the need for greater security. Users interested in upgrading or deploying new systems consistently chose networked system platforms. This trend further drove the demand for adaptive transmission solutions as a means of repurposing existing analog infrastructure to accommodate IP devices on a networked platform. As this migration accelerated, product feature sets continued to evolve with the inclusion of advanced communications that let you monitor, control and report power/diagnostics from anywhere. These new products have also helped to stimulate new business opportunities for integrators by expanding their service offerings to include remote monitoring of these devices as a new source of recurring monthly revenue (RMR). PoE And Adaptive Transmission Solutions In last year's 2016 forecast, we discussed the integration trend and how PoE and adaptive transmission solutions with network communications were rapidly gaining traction and market share. As the year progressed, the trend increased with customers migrating towards systems that provided more data, faster transmission rates and more versatility, and accessibility anytime from anywhere. Altronix responded with more advanced product solutions. This growing trend makes it more critical than ever for the core power and transmission infrastructure that make up the foundation of these systems to include network communications for true integration. As effective and efficient as integrated IP systems have become, the cost to upgrade or install new networked systems can be prohibitive. In 2017, security professionals will require expanded options to capitalize on existing infrastructure while accommodating IP devices with new levels of performance. These new products will greatly reduce installation and maintenance costswhen deploying orupgrading systems We will see the introduction of new products that offer greater levels of integration with bundled capabilities such as PoE, network switches, versatile adaptive transmission capabilities to accommodate different types of cabling, greater bandwidth and speed, and management capabilities. These new products will greatly reduce installation and maintenance costs when deploying or upgrading systems. Altronix 2016 Business Overview Altronix's evolution as a designer and manufacturer of versatile power supplies and accessories – and the addition of innovative PoE and adaptive transmission solutions with network communications – was significant in 2016. We have continued to deliver new products incorporating advances in power and communication technologies that solve real-world installation issues with the highest levels of performance and cost-efficiency. One of the most significant technologies contributing to our extensive portfolio of power and adaptive transmission products is our innovative LINQ™ Technology, which provides remote control of power, along with monitoring and reporting of diagnostics from anywhere you have internet access. LINQ completes the network communication cycle for networked systems by providing true integration for power supply and adaptive transmission products that are the foundation of every system. Altronix will continue to design, manufacture and introduce new power and adaptive transmission solutions in 2017 that live up to our longstanding reputation for outstanding quality, performance and reliability. See the full coverage of 2016/2017 Review and Forecast articles here Save Save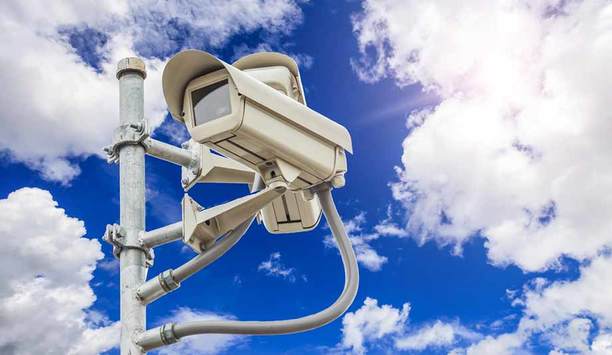 Extenders Convert Media For Longer Video Distance Runs
IP/PoE systems eliminate the need for local power, thus saving installation costs Cost considerations are an important reason to use existing installed cable as part of a new system infrastructure. Extenders in the form of media converters can help. For almost three decades, video surveillance systems existed in the form of analog systems. Video coaxial cable was the primary method of transmission with a limited distance of about 750 feet. Analog systems required separate power supply located at each security camera site. Today, new technology often solves one problem and creates another. Internet Protocol/Power over Ethernet (IP/PoE) systems eliminate the need for local power supply, thus saving installation costs. The drawback is the restriction to only 328 feet and the required use of Cat 5e or above cable. Extended Transmission Distance So tens of thousands of video surveillance cameras are waiting to be converted to IP, and have been transmitting over coax at distances two-and-a-quarter-times greater than the Ethernet limit. The advent of extenders helps to solve this problem. In addition, the use of extenders for Cat cable and even single-pair alarm wire helps to add to the types of IP/PoE conversions while extending distance as far as three thousand feet. Tens of thousands of camerasare waiting to be converted to IP,and have been transmitting overcoax at distances two-and-a-quarter-times greater than theEthernet limit Considerations While Using Extenders Use of extenders requires taking several considerations into account. First and most important is a careful reading of specifications. A statement can be true while not applying to your applications. Let's take IP/PoE transmission over coax as an example. A manufacturer's product can state it has this feature and will meet your transmission requirement of X number of thousand feet. However, a careful reading reveals that achieving this requires RG 6 cable while you have RG 59 installed. You need to maintain a 100Mbps bandwidth and provide your cable with 12.95 watts of power. But as both bandwidth and power decrease with distances obtainable from many types of extensions, you realize that both are much less at the extended distance you require. In short, just depending on a product to make a simple specification statement is not enough when it comes to infrastructure considerations and especially with regards to extenders. Save Save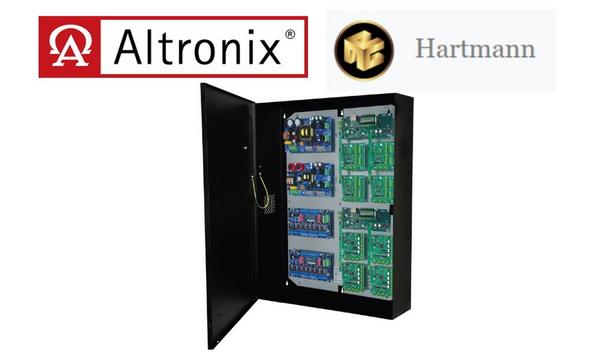 Altronix Offers Pre-Configured Trove™ Access And Power Integration Kits To Hartmann Controls
Altronix, the recognized front-runner in power and data transmission products for the professional security industry, is further expanding its Trove™ series with an access and power integration solution exclusively designed to support Hartmann Controls. The pre-configured kits will accommodate up to 8 or 16 doors each and are scalable for large systems. Authorities comments "These new Trove solutions provide authorized Hartmann Controls dealers with added features and benefits that reduce installation time and labor," said J.R. Andrews, National Sales Executive, Altronix Corporation. "We are most pleased to collaborate with Hartmann Controls in combining our technology resources to provide highly efficient access control solutions." "Altronix's reputation for reliability and support is second to none in our industry, and we are excited to be able to offer these fully integrated access solutions to our reseller partners," said Andy Hartmann, President and Co-Founder of Hartmann Controls. Functions and benefits The new Trove models are pre-configured with Altronix power and accessories to support Hartmann Controls for up to 8 or 16 doors each. All Trove solutions simplify board layout and wire management while providing maximum flexibility and scalability in the design and deployment of the industry's pioneering brands of access control. Trove enables installers to easily configure and pre-test systems prior to on-site installation and provides a single point of service and maintenance while reducing valuable time and labor.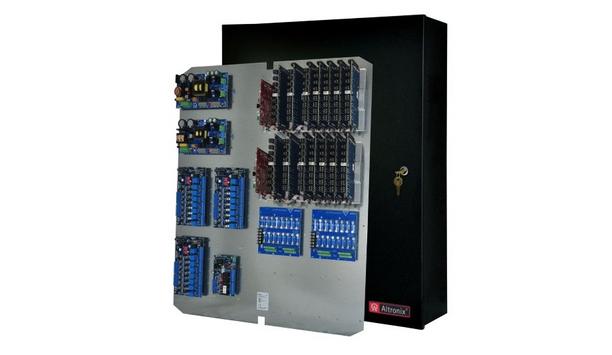 Altronix Announces That Its Trove Access And Power Solutions Accommodate LenelS2 NetBox Access Systems
Altronix, the globally recognized solutions provider of power and data transmission products for professional security applications, has announced that they continue to expand the company's popular Trove Access and Power Integration Solutions. Integration with LenelS2 NetBox Altronix now seamlessly integrates its power and sub-assemblies with the LenelS2 NetBox platform for installations supporting up to 28 doors in a single housing. "Trove solves system design and installation challenges with a greater degree of versatility and cost-effectiveness," said Ronnie Pennington, Director of Sales for the Americas, Altronix Corporation, adding "We are pleased to announce that Trove now supports even larger LenelS2 access systems." Trove3SS3 LenelS2 controllers Altronix new Trove3SS3 is completely customizable and accommodates LenelS2 controllers with Altronix power distribution. Pre-configured kits with Altronix power and sub-assemblies are available to support systems with up to 28 doors, reducing valuable time and labor costs. These new products join Altronix Trove2 solutions for LenelS2 systems with up to 14 doors, providing more options for system designers. All Trove power and access integration solutions simplify board layout and wire management, while providing maximum flexibility and scalability in the design and deployment of the industry's renowned access control brands. Trove enables installers to easily configure and pre-test systems prior to on-site installation and provides a single point of service and maintenance.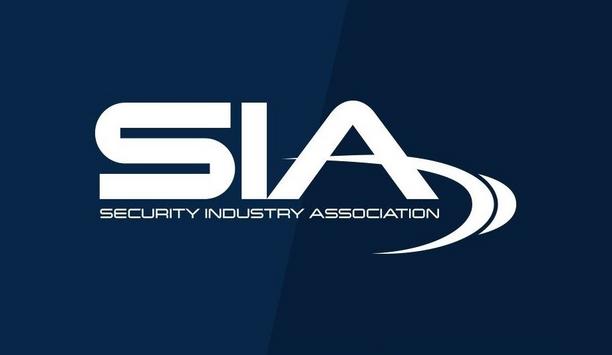 Security Industry Association Discloses The Winners Of The 2020 SIA Women In Security Forum Scholarship
The Security Industry Association (SIA) has selected 12 recipients for the inaugural SIA Women in Security Forum Scholarship – a program developed by the SIA Women in Security Forum designed to further educational opportunities and promote advancement for a diverse security workforce. Through this new scholarship – open to SIA members and student members – each awardee will receive $6,650 to use toward continuing education and professional development courses, conferences or webinars, SIA program offerings, repayment of student loan debt and/or other academic or education programs. "The SIA Women in Security Forum continues to break new ground, inspire me and many others and provide unique opportunities for the widest spectrum of people possible to thrive in this field through initiatives like this new scholarship offering," said SIA CEO Don Erickson. "We congratulate this talented and historic first class of SIA Women in Security Forum Scholarship winners and look forward to celebrating their many accomplishments to come." 2020 Scholarship winners The winners for the 2020 SIA Women in Security Forum Scholarship are: Ryane Burke, Partner Marketing and Events Manager, Identiv Margurie Evans, SIA student member; Event Security Lead, Phoenix Suns Antoinette King, Key Account Manager – end-user, Axis Communications Kavya Madhusudhan, Senior Project Engineer, Allegion Erin Mann, Customer Experience and Strategy Marketing Manager, Multifamily, Allegion Canada Inc. Daphne Navarro, SIA student member Sheethal Rao, Mechanical Engineer, Allegion Jenna Rolfe, SIA student member; Junior Readiness and Security Policy Officer, Global Affairs Canada Joneka Russell, Security Offer, Allied Universal Holly Sanson, Marketing Manager, ADT Commercial Kerri Sutherland, Human Resources Business Partner, Axis Communications Rachel Wyatt-Swanson, Director of Business Development, Cherokee Nation Security & Defense These honorees were selected with the help of SIA's Scholarship Selection Committee – a group comprised of volunteers from the SIA Women in Security Forum and SIA's Human Resources Committee. SIA thanks the scholarship committee and its chairs for their work in evaluating the 2020 scholarship applications. The leadership of women SIA's Women in Security Forum works to engage all security professionals to promote the leadership of women SIA's Women in Security Forum works to engage all security professionals to promote, recruit and cultivate the leadership of women for a more inclusive and diversified industry. The forum's key efforts and activities – in addition to the scholarship – include the SIA Progress Award, which celebrates individuals who advance opportunities and pave the way to success for women in the security industry. Activities also include a quarterly virtual education series; collaborative projects with other organizations that seek to empower women in the security and technology fields; sponsorship of the Women in Biometrics Awards. Biometric identity and security industry The initiative recognizes distinguished females in the biometric identity and security industry; thought leadership opportunities; and engaging networking and professional growth events. The SIA Women in Security Forum is open to all employees of SIA member companies. The 2020 SIA Women in Security Forum Scholarship is generously supported by Diamond Level donor Axis Communications; Emerald Level donors Alarm.com, Allegion, Altronix and BCD International; Ruby Level donors Integrated Security Technologies, Brivo and Securitas. Donors Also, Sapphire Level donors Maureen Carlo, director of strategic alliances at BCD International, Ted Curtin, president of Repworks, Martha Entwistle, Women in Security Forum member, SIA CEO Don Erickson, John Gallagher, vice president of marketing at Viakoo, John Nemerofsky, chief operating officer at SAGE Integration, GSA Schedules Inc. Additionally, also supported by SAGE Integration, Security Specifiers, SoundSecure and Imperial Capital; and scholarship program affiliates SDM, SecurityInfoWatch, Security Matters, Security Sales & Integration and Security Systems News.