Colin DePree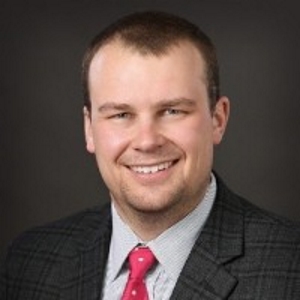 Colin DePree
Residential Business Leader,
SALTO Systems
Colin DePree is the Residential Business Leader at SALTO Systems. Prior to joining SALTO, Colin served as Director of Sales and Sales Manager for Pro-Tec Design Security & Investigations and as a Team Leader for Sales, Marketing, and Strategy for Floyd Total Security.
News mentions
Virdee, a SaaS company serving the lodging, multi-family and commercial real estate industries, has announced a partnership with SALTO Systems, a globally renowned manufacturer of electronic access control solutions. The integration provides a powerful answer to the market's demand for contactless arrival options by leveraging Virdee's advanced ID verification module and the ability for guests to video chat with a remote agent before accessing a property. Virdee Concierge Under the partnership, SALTO Systems customers can use Virdee Concierge, a cloud-based platform that provides contactless check-in and check-out technology. Virdee's hotel and commercial real estate properties can provide their guests with ID-verified and authorized access via mobile keys on iOS or Android devices that work at thousands of locations with SALTO Bluetooth Low Energy (BLE) lock systems. Guests can also obtain SALTO-compatible, RFID keycards from one of Virdee's in-lobby stations. In an era where the new paradigm for customer experiences and engagement is increasingly contactless, the Virdee-SALTO partnership provides critical layers of technology necessary to deliver on a complete solution. End-to-end remote and contactless solution SALTO Systems is pleased to partner with Virdee to deliver end-to-end remote and contactless solutions Colin DePree, Residential Business Leader at SALTO Systems, said "SALTO Systems is pleased to partner with Virdee to deliver end-to-end remote and contactless check in/check out solutions to our joint customers. Our convenient and robust electronic access control solutions work seamlessly within Virdee's API-first system to provide hoteliers and real estate management companies with a safe, secure entry ecosystem." Using an API-first approach, Virdee's subscription-based technology enables check-ins for 100% of hotel guests, visitors to multifamily properties, and more without the need for a human interaction. By integrating with best-in-class platforms like SALTO Systems, Virdee is setting a new standard for convenient, contactless entry across real estate types. Virdee – SALTO Systems integration Branigan Mulcahy, Virdee Founder, said "As demand for a contactless customer experience continues to grow, this integration combines Virdee's powerful user-onboarding software with SALTO's world-renowned iOS and Android compatible BLE lock systems to meet a critical client need." Branigan adds, "It represents another important step in bringing our powerful solutions to the market for owners and operators looking to provide state of the art arrival solutions - achieving operational cost efficiency and superior guest experiences at the same time." Cutting-edge technology Nadav Cornberg, Virdee Founder and Chief Technologist, said "Virdee will continue to provide the most cutting-edge functionality to our customers and their guests, and SALTO is the ideal partner to make this a reality." Nadav adds, "Through this partnership, Virdee will be one step closer to achieving its goal of using technology to simplify property operations, reducing costs, and improving the user experience for people in the built-environment."
SALTO Systems, a manufacturer of electronic access control solutions, will showcase its Keyless and Mobile Residential Electronic Smart Lock Line at the CES tech show in Las Vegas this January. "SALTO has been a leader in the electronic access control industry for nearly two decades and we have taken that expertise into the residential market with our innovative solutions," said Colin DePree, SALTO Systems Residential Business Leader. "The residential smart lock market is booming, and SALTO is a trusted, technologically-advanced access control provider that delivers a wide range of solutions for any door." Comprehensive smart door lock With the residential home door line, SALTO now has a simple yet comprehensive smart door lock. SALTO's residential solutions replace the traditional home or apartment door key with an electronic smart lock system that allows end users to use a smartphone to control doors – including garages, service doors, and lobby areas. SALTO products also support integrations via a long list of technology partners SALTO offers flexible residential solutions for installations – homes, multi-family housing, high-end residential, and rental properties – that are easy-to-install or retrofit, open via keyless and mobile options, and can connect to smart home hubs and devices like thermostats and alarms (via BLE, Z-Wave/ZigBee/HomeKit). SALTO products also support integrations via a long list of technology partners. Electronic access control solutions SALTO will display electronic access control solutions for the residential market at CES Booth 41917 in Las Vegas, Jan. 7-10, 2020. SALTO is part of the CES Z-Wave Alliance and will be located in the Tech West section of the Sands Expo Convention Center. With over 175,000 attendees from 160 countries, CES is the world's gathering place for all those who thrive on the business of consumer technologies. It has served as the proving ground for innovators and breakthrough technologies for 50 years – the global stage where next-generation innovations are introduced to the marketplace. Owned and produced by the Consumer Technology Association, it attracts the world's top business leaders and pioneering thinkers.
SALTO Systems, a manufacturer of electronic access control solutions, appoints Colin DePree as Residential Business Leader. Based in Minneapolis, Colin oversees the commercialization of the Danalock product line in North America. Danalock smart locks are simple in appearance and are easy to install yet offer the sophisticated security today's smart homes require. Home automation and security sales management He reports to Bill Wood, President of SALTO Systems North America. "Colin's experience and past success in home automation and security sales management provide a strong complement to the SALTO team," said Wood. Prior to joining SALTO, Colin served as Director of Sales and Sales Manager for Pro-Tec Design Security & Investigations and as a Team Leader for Sales, Marketing, and Strategy for Floyd Total Security. He has a bachelor's degree in economics and management from Albion College and a master's degree in management information systems from Florida State University. "I am super excited to officially join the SALTO team and lead the organization into the residential market in both the U.S. and Canada," said DePree. "I bring a unique blend of commercial and residential experience as well as a familiarity with SALTO from my time as a SALTO IBP. Adding a residential product line provides a fantastic growth opportunity for SALTO and I look forward to guiding our strategy within the smart home market."
Experts sections