Concept Smoke Screen Intruder Detectors & Detection Systems
(10)
Browse Intruder Detectors & Detection Systems
Intruder detector products updated recently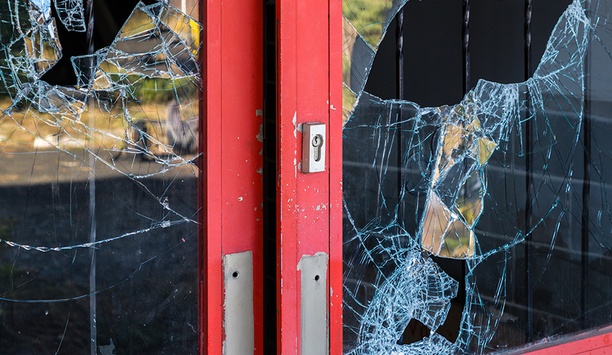 AI-based Security Software Is The Answer To Vandalism And Theft Prevention
On November 2019 in Stockton, California, surveillance footage found that vandals shot out glass windows and doors in many places in a small business complex (FOX40). The intruders broke in only to leave with nothing, proving their intent was solely to vandalize the property. Meanwhile, it was reported that a trio of ATM thieves struck around 9 times across many different locations inside Brooklyn and Queens within just over a month in fall 2019 (ATM Marketplace). On average, the cost of vandalism to SMB is around $3,370 per incident (US Small Business Administration), including a staggering 692 vehicle vandalism claims per day. Likewise, the average cost of theft to SMB is about $300 per shoplifting incident and $1,500 per employee theft incident, which accounts for 38% and 34.5% of all theft instances, respectively (National Retail Security Survey). High-performance artificial intelligent systems can automate the monitoring tasks Vandalism and theft have proven time and time again to be inconvenient and deconstructively harmful towards SMB. However, these financial burdens can be prevented with the use of the right security system. AI-based security systems with Deep Learning contain many features that many SMB owners find advantageous in their pursuit to stop unwarranted and unwanted money loss. Intrusion and loitering detection The first of many features that can help with vandalism and theft prevention is Intrusion Detection. High-performance artificial intelligent systems can automate the monitoring tasks for high-risk sites to provide a high level of security and security personnel monitoring efficiency. Traditional intrusion detection systems detect objects based on size and location, but they do not recognize the type of objects. Now, Intrusion Detection (Perimeter Protection) systems with cutting-edge, built-in AI algorithms to recognize a plethora of different object types, can distinguish objects of interest, thus significantly decreases the false-positive intrusion rate. The more advanced AI-based systems, like those we offered at IronYun, enable the users to draw ROIs based on break-in points, areas of high-valuables, and any other preference to where alerts may be beneficial. Similarly, AI Loitering Detection can be used to receive alerts on suspicious activity outside any given store. The loitering time and region of interest are customizable in particular systems, which allows for a range of detection options. Advanced loitering detection software as such can detect and trigger real-time alerts for both people loitering and/or vehicles that are illegally parked in certain areas of interest. A benefit, which only certain advanced systems contain, is the ability to send trigger actions to 3rd-party systems in reaction to receiving an alert of loitering and/or intrusion detection. These trigger actions can be set to contact authorities immediately and/or trigger a scare tactic alarm or announcement to intruder/loiterer. Certain Face Recognition and License Plate Recognition software can record individual people/vehicles Face and license plate recognition In addition to the activity detection solutions, certain Face Recognition and License Plate Recognition software can record individual people/vehicles and use pre-configured lists to identify particular faces or plates that may be of interest, such as those in watchlists. These systems can also enable the users to upload images of faces not in the lists and search for them in the camera recording. For instance, if a person is detected several times loitering outside a store, one may save one of the detection photos into the watchlist, and set up an alert when said face is recognized again outside the building in the future. The alerts will help to deter and prevent vandalism or theft, and notify the authorities to the scene before the troublemaker completes the act. The main attributes of high-performance Face Recognition systems which maximize assistance with vandalism and theft management include: Face match rate > 90% with good camera angles and lighting. Processing multiple streams and multiple faces per image. Live face extraction and matching to databases of thousands of faces within 3 seconds. State-of-the-art AI security software with Deep Learning allows the user to no longer need to install special LPR cameras If the watchlist individual is wearing a mask or their face is not in view of the camera, their license plate may be a good indicator. If a particular car is detected several times loitering in the parking lot or street outside a store, the user can set the alerts for such car to get notified in the future. With an AI solution like this, common street cameras should be equipped with LPR capabilities. So, state-of-the-art AI security software with Deep Learning allows the user to no longer need to install special LPR cameras. high-performance alert mechanisms A high-performance AI solution, in addition to having high accuracy, should be able to: Easily integrate with 3rd-party systems Work well with all ONVIF IP cameras including infrared and thermal ones (for Intrusion detection) Analyzes video streams in real time and trigger alerts within a few seconds Send alerts to multiple VMSs, connect with signaling devices such as loud speakers or flashing lights Send email notifications to security staff and police departments Send notification on mobile device using AI NVR mobile app Maintains a record of all alerts to provide evidence of intrusion and loitering instances for police and insurance agencies. To assist in theft and vandalism prevention, AI-based security systems with deep learning will do all of the tedious work for you. Their low cost and high performance also make them the most accessible security solutions in the market with large return on investment. Stopping crimes is a difficult, ongoing challenge, but with the right AI software, business vendors and police departments can do so with more ease.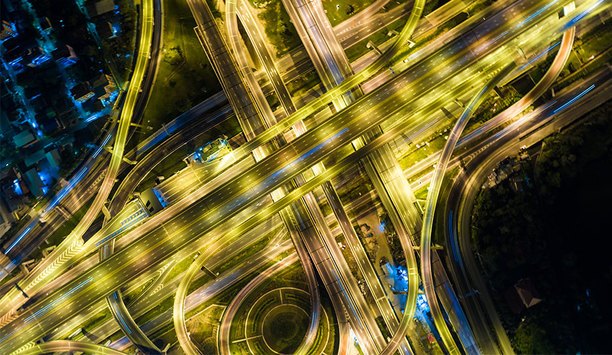 How Is 'Connected World' Defining The Future Of Security
There's a lot of hype around the term 'digital transformation.' For some, it's the integration of digital technology into everyday tasks. For others, it's the incorporation of innovative processes aimed at making business optimization easier. In most cases, digital transformation will fundamentally change how an organization operates and delivers value to its customers. And within the security realm, the age of digital transformation is most certainly upon us. Technology is already a part of our day-to-day lives, with smart devices in our homes and the ability to perform tasks at our fingertips now a reality. No longer are the cloud, Internet of Things (IoT) and smart cities foreign and distant concepts full of intrigue and promise. Enhancing business operations We're increasingly seeing devices become smarter and better able to communicate with each other These elements are increasingly incorporated into security solutions with each passing day, allowing enterprises the chance to experience countless benefits when it comes to enhancing both safety and business operations. The term 'connected world' is a derivative of the digital transformation, signifying the increasing reliance that we have on connectivity, smart devices and data-driven decision-making. As we become more familiar with the advantages, flaws, expectations and best practices surrounding the connected world, we can predict what issues may arise and where the market is heading. We're increasingly seeing devices become smarter and better able to communicate with each other through the IoT to achieve both simple goals and arduous tasks. Within our homes, we're able to control a myriad of devices with commands ('Hey Google...' or 'Alexa...'), as well as recall data directly from our mobile devices, such as receiving alerts when someone rings our doorbell, there's movement in our front yard or when a door has been unlocked. Analytics-Driven solutions The focus is now shifting to the business impacts of connectivity between physical devices and infrastructures, and digital computing and analytics-driven solutions. Within physical security, connected devices can encompass a variety of sensors gathering massive amounts of data in a given timeframe: video surveillance cameras, access control readers, fire and intrusion alarms, perimeter detection and more. As the data from each of these sensors is collected and analyzed through a central platform, the idea of a connected world comes to fruition, bringing situational awareness to a new level and fostering a sense of proactivity to identifying emerging threats. The connected world, however, is not without its challenges, which means that certain considerations must be made in an effort to protect data, enhance structured networking and apply protective protocols to developing technology. Physical security systems We can expect to see the conversations regarding data privacy and security increase as well As the use of connected devices and big data continue to grow, we can expect to see the conversations regarding data privacy and security increase as well. Connectivity between devices can open up the risk of cyber vulnerabilities, but designing safeguards as technology advances will lessen these risks. The key goal is to ensure that the data organizations are using for enhancement and improvements is comprehensively protected from unauthorized access. Manufacturers and integrators must be mindful of their products' capabilities and make it easy for end users to adhere to data sharing and privacy regulations. These regulations, which greatly affect physical security systems and the way they're managed, are being implemented worldwide, such as the European Union's General Data Protection Regulation (GDPR). In the United States, California, Vermont and South Carolina have followed suit, and it can be expected that more countries and U.S. states develop similar guidelines in the future. Technology is already a part of our day-to-day lives, with smart devices in our homes and the ability to perform tasks at our fingertips now a reality Automatic security updates Mitigating the concerns of the 'connected world' extends beyond just data privacy. IoT technology is accelerating at such a pace that it can potentially create detrimental problems for which many organizations may be ill-prepared - or may not even be able to comprehend. The opportunities presented by an influx of data and the IoT, and applying these technologies to markets such as smart cities, can solve security and operational problems, but this requires staying proactive when it comes to threats and practicing the proper protection protocols. As manufacturers develop devices that will be connected on the network, integrating standard, built-in protections becomes paramount. This can take the form of continuous vulnerability testing and regular, automatic security updates. Protocols are now being developed that are designed to ensure everything is encrypted, all communications are monitored and multiple types of attacks are considered for defensive purposes to provide the best security possible. IoT-Connected devices Hackers wishing to do harm will stop at nothing to break into IoT-connected devices Built-in protection mechanisms send these kinds of systems into protection mode once they are attacked by an outside source. Another way for manufacturers to deliver solutions that are protected from outside threats is through constant and consistent testing of the devices long after they are introduced to the market. Hackers wishing to do harm will stop at nothing to break into IoT-connected devices, taking every avenue to discover vulnerabilities. But a manufacturer that spends valuable resources to continue testing and retesting products will be able to identify any issues and correct them through regular software updates and fixes. 'IoT' has become a common term in our vocabularies and since it's more widely understood at this point and time, it's exciting to think about the possibilities of this revolutionary concept. Providing critical insights The number of active IoT devices is expected to grow to 22 billion by 2025 — a number that is almost incomprehensible. The rise of 5G networks, artificial intelligence (AI) and self-driving cars can be seen on the horizon of the IoT. As more of these devices are developed and security protocols are developed at a similar pace, connected devices stand to benefit a variety of industries, such as smart cities. Smart cities rely on data communicated via the IoT to enhance processes and create streamlined approaches Smart cities rely on data communicated via the IoT to enhance processes and create streamlined approaches to ensuring a city is well-run and safe. For example, think of cameras situated at a busy intersection. Cameras at these locations have a variety of uses, such as investigative purposes in the event of an accident or for issuing red-light tickets to motorists. But there are so many other possible purposes for this connected device, including providing critical insights about intersection usage and traffic congestion. These insights can then be used to adjust stoplights during busy travel times or give cities valuable data that can drive infrastructure improvements. Physical security market The impact of connected devices on cities doesn't stop at traffic improvement. The possibilities are endless; by leveraging rich, real-time information, cities can improve efficiencies across services such as transportation, water management and healthcare. However, stringent protections are needed to harden security around the networks transmitting this kind of information in an effort to mitigate the dangers of hacking and allow this technology to continuously be improved. Whether you believe we're in the midst of a digital transformation or have already completed it, one thing is certain: businesses must begin thinking in these connectivity-driven terms sooner rather than later so they aren't left behind. Leveraging smart, connected devices can catapult organizations into a new level of situational awareness, but adopting protections and remaining vigilant continues to be a stalwart of technological innovation within the physical security market and into the connected world.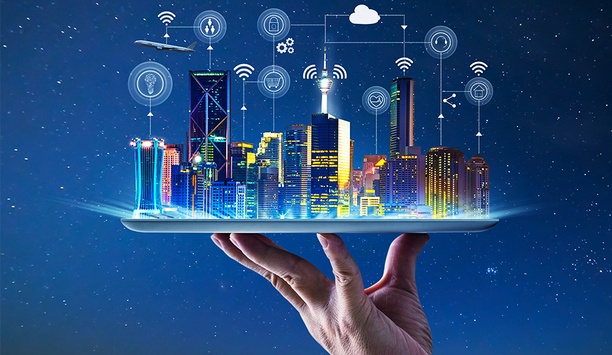 Security And Safety Drive Smart Building Strategies For The Future
Johnson Controls recently unveiled the findings of its 2018 Energy Efficiency Indicator (EEI) survey that examined the current and planned investments and key drivers to improve energy efficiency and building systems integration in facilities. Systems integration was identified as one of the top technologies expected to have the biggest impact on the implementation in smart buildings over the next five years, with respondents planning to invest in security, fire and life-safety integrations more so than any other systems integration in the next year. As advanced, connected technologies drive the evolution of smart buildings, security and safety technologies are at the center of more intelligent strategies as they attribute to overall building operations and efficiencies. SecurityInformed.com spoke with Johnson Controls, Building Solutions, North America, VP of Marketing, Hank Monaco, and Senior National Director of Municipal Infrastructure and Smart Cities, Lisa Brown, about the results of the study, smart technology investments and the benefits of a holistic building strategy that integrates security and fire and life-safety systems with core building systems. Q: What is the most striking result from the survey, and what does it mean in the context of a building's safety and security systems? The results show an increased understanding about the value of integrating safety and security systems with other building systems Hank Monaco: Investment in building system integration increased 23 percent in 2019 compared to 2018, the largest increase of any measure in the survey. When respondents were asked more specifically what systems they we planning to invest in over the next year, fire and life safety integration (61%) and security system integration (58%) were the top two priorities for organizations. The results show an increased understanding about the value of integrating safety and security systems with other building systems to improve overall operations and bolster capabilities beyond the intended function of an individual system. Q: The survey covers integration of fire, life safety and security systems as part of "smart building" systems. How do smarter buildings increase the effectiveness of security and life safety systems? Hank Monaco: A true "smart building" integrates all building systems – security, fire and life-safety, HVAC, lighting etc. – to create a connected, digital infrastructure that enables individual technologies to be more intelligent and perform more advanced functions beyond what they can do on their own. For example, when sensors and video surveillance are integrated with lighting systems, if abnormal activity is detected on the building premise, key stakeholders can be automatically alerted to increase emergency response time. With integrated video surveillance, they also gain the ability to access surveillance footage remotely to assess the situation. When sensors and video surveillance are integrated with lighting systems abnormal activity on the premise can automatically be detected Q: How can integrated security and life safety systems contribute to greater energy efficiency in a smart building environment? Hank Monaco: Security, fire and life-safety systems can help to inform other building systems about how a facility is used, high-trafficked areas and the flow of occupants within a building. Integrated building solutions produce a myriad of data that can be leveraged to increase operational efficiencies. From an energy efficiency standpoint, actionable insights are particularly useful for areas that are not frequently occupied or off-peak hours as you wouldn't want to heat or cool an entire building for just one person coming in on the weekend. When video surveillance is integrated with HVAC and lighting systems, it can monitor occupancy in a room or hallway. The video analytics can then control the dimming of lights and the temperature depending on occupant levels in a specific vicinity. Similarly, when access control systems are integrated with these same systems, once a card is presented to the reader, it can signal the lights or HVAC system to turn on. In this example, systems integration can ultimately help enable energy savings in the long run. Security and life safety systems contribute to help enable greater energy efficiency and energy savings in the long run Q: What other benefits of integration are there (beyond the core security and life safety functions)? Hank Monaco: Beyond increased security, fire and life-safety functions, the benefits of systems integration include: Increased data and analytics to garner a holistic, streamlined understanding of how systems function and how to improve productivity Ability to track usage to increase efficiency and reduce operational costs Enhanced occupant experience and comfort Increased productivity and workflow to support business objectives Smart-ready, connected environment that can support future technology advancements Q: What lesson or action point should a building owner/operator take from the survey? How can the owner of an existing building leverage the benefits of the smart building environment incrementally and absent a complete overhaul? Lisa Brown: Johnson Controls Energy Efficiency Indicator found that 77% of organizations plan to make investments in energy efficiency and smarter building technology this year. This percentage demonstrates an increased understanding of the benefits of smart buildings and highlights the proactive efforts building owners are taking to adopt advanced technologies. There is an increased understanding that buildings operate more effectively when different building systems are connected As smart buildings continue to evolve, more facilities are beginning to explore opportunities to advance their own spaces. A complete overhaul of legacy systems is not necessary as small investments today can help position a facility to more easily adopt technologies at scale in the future. As a first step, it's important for building owners to conduct an assessment and establish a strategy that defines a comprehensive set of requirements and prioritizes use-cases and implementations. From there, incremental investments and updates can be made over a realistic timeline. Q: What is the ROI of smart buildings? Lisa Brown: As demonstrated by our survey, there is an increased understanding that buildings operate more effectively when different building systems are connected. The advanced analytics and more streamlined data that is gathered through systems integration can provide the building-performance metrics to help better understand the return on investment (ROI) of the building systems. This data is used to better understand the environment and make assessments and improvements overtime to increase efficiencies. Moreover, analytics and data provide valuable insights into where action is needed and what type of return can be expected from key investments.

Concept Smoke Screen Suggests Security Smoke Screen As A Solution To The US School Shooting
Smoke Screen works by instantly filling an area with thick, non-toxic smoke A spate of mass shootings in schools and colleges last year in the US, culminating most recently with the atrocity in Sandy Hook, has left open wounds in many American lives. Everyone is in agreement that this cannot be allowed to continue. What can't be agreed upon is how to tackle this problem. The nation is divided. President Barack Obama recently issued his Gun Control Plan, a list of 23 directives aimed at preventing these terrible acts. There are plenty of well publicised arguments for and against gun control and also many constitutional rights to cite. One thing however is quite clear, and to quote Mr Obama, "Our first task as a society is to keep our children safe." Let's start from this common goal and move forwards. Concept Smoke Screen believes it has a solution, one that should appeal to all sides - a security Smoke Screen. First developed in the UK in the 1970s to protect bank vaults, Smoke Screen works by instantly filling an area with thick, non-toxic smoke. It is employed in the UK primarily for protecting property and goods by removing an intruder's ability to see. Can't see it? Can't steal it! Additionally, it has proved itself very effective at protecting people too, Smoke Screens have met with great success when deployed in violent armed raid scenarios. It is this element that Eric Howe, President of Concept Smoke Screen US, is recommending for use in American schools, "we would like to put it into classrooms and have a single machine in each classroom with a teacher with a remote control so with the press of a button, within seconds the entire classroom is filled with a density that nobody can see. In the event of a lockdown situation, the teacher would put the children in the safest part of the classroom, sit them down, press the button and that's all you needed to do" A very unique UK solution to a US problem. Contrary to making things worse, the smoke acts in several positive ways: Smoke Screen protects teachers and children by hiding them so they cannot be targeted. After training and regular drills, they would quickly be able to create this 'blanket' secure in the knowledge that it is completely safe to breathe and reducing any potential anxiety that might be caused by the effect. Smoke Screen provides a level of soft confrontation and confusion to the would-be murderer. They do not know if there is a fire or if it's toxic, they can't see, their instinct tells them to get away from it. Smoke Screen can be set up so as to drive the gunman out into the corridors where it is easier for the authorities to deal with them. Because it looks like smoke (technically it is a thermally generated fog), there is more chance that the emergency services will be called, sirens blaring. So whether in a total ban on guns, or whether people who want guns will get guns regardless, or to preserve the right to bear arms, this is a solution that caters for every side. Defend Yourself Against The Determined Criminal - Get A Smoke Screen
Working in the security smoke industry requires a certain amount of information gathering, keeping your finger on the proverbial pulse to find out what the criminals are up to, who they are targeting. It's a relentless skirmish to keep one step ahead. Whatever your data accumulation method, you can be sure that the stream flows freely and constantly, despite official figures reassuring us that crime is on the decline. The retail sector continues to be hit hard, dozens and dozens of incidents, every day. That is the reality of the matter. And what do they all have in common? They could have all been prevented with a Smoke Screen. An instant barrier of dense, non-toxic smoke deployed to protect your property and force intruders back out, empty-handed. After all, you can't stop a determined criminal getting in, but you can stop them taking anything once they are in. Can't see it? Can't steal it! Concept Smoke Screen have an extensive range of smoke generators to suit any budget and which can be employed to fill any space, from cavernous warehouses to small retail units. We also have a mobile, standalone unit for immediate protection. We don't just sell smoke, we sell peace of mind. And in the current financial climate, that's priceless. For more information visit our website www.smoke-screen.co.uk or call us on 01205 821111. Don't Bank On Conventional Security
Many of us are familiar with the security measures that banks have in place - cameras, silent alarms, automatic shutters, security guards, ink dyes. What about security smoke? The use of security smoke devices is now an established tactic to protect banks, and is also widely used in the retail sector to safeguard in-store ATM machines. These devices, typically linked to an alarm or a panic button, work by forcing a non-toxic fluid (normally glycol or glycerine mixed with water) under pressure through a heater block where it is vaporized and condenses on contact with cold air to form a dense white fog. The intention is to confront criminals and cause them to abandon their efforts and flee. Originally, security smoke was mostly used in empty buildings for overnight protection, but as crime has become more violent, more places want to use them to protect their staff during working hours. These daring daylight robberies are generally carried out by very organized, professional criminals, more than capable of bypassing all the security systems the banks have in place, all except one, the security smoke! Due to the high intensity of these situations Concept Smoke Screenpay a great deal of attention to machine placement. This ensures that, in line with the latest European standard EN50131:8, the smoke doesn't trap the criminal inside, thereby inducing panic and increasing risk. Instead the smoke is carefully designed to shepherd the bad guys back out of the building. Don't give thieves a chance, get a smoke screen! So, does it work? In short, yes. Concept Smoke Screen have achieved great success in loss prevention across all industries. Of particular note, Concept recently prevented a burglary in a high street bank in Northern Ireland; 2 accomplished thieves managed to break-in to the building, but were prevented from completing their plan by the last (and most effective) line of defense - security smoke! Can't see it? Can't steal it! For more information contact Concept Smoke Screen on 01205 821111, email info@smoke-screen.co.uk or visit http://www.smoke-screen.co.uk/