Videotec Fiber Optic Transmitters & Telemetry Receivers
(1)
Browse Fiber Optic Transmitters & Telemetry Receivers
Fibre optics, telemetry receivers, transmitters, transceivers products updated recently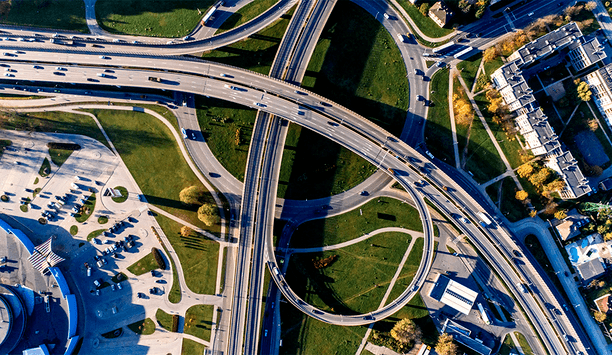 Live-streaming Mobile Surveillance Takes Cameras To The Action
Video surveillance across the world is growing exponentially and its major application is in both public safety and law enforcement. Traditionally, it has been fixed surveillance where cameras provide live streams from fixed cameras situated in what is considered strategic locations. But they are limited in what they can see given by their very definition of being "fixed". The future of video surveillance includes the deployment of more mobile video surveillance with the benefits it offers. Instead of fixed cameras, this is the ability to live stream from mobile devices on the move such as body-worn cams, drones, motorbikes, cars, helicopters and in some cases, even dogs!Sending drones into the air, for example for missing people or rescue missions, is much more cost-effective than deploying helicopters Advantages Of Mobile Surveillance The advantage of mobile surveillance is that the camera can go to where the action is, rather than relying on the action going to where the camera is. Also, sending drones into the air, for example for missing people or rescue missions, is much more cost-effective than deploying helicopters. The ability to live stream video from cars and helicopters in high-speed pursuits can be used to take some of the operational issues from the first responders on the ground and share that "life and death" responsibility with the operational team leaders back in the command center. This allows the first responders in the pursuit vehicle to focus on minimizing risk while staying in close proximity of the fleeing vehicle, with direction from a higher authority who can see for themselves in real time the issues that are being experienced, and direct accordingly. In addition to showing video live stream from a pursuit car or motorcycle, by using inbuilt GPS tracking, the video can be displayed on a map in real time, allowing a command chief to better utilize additional resource and where to deploy them, through the use of displaying mapping information with real time video feed. It allows police chiefs to make better informed decisions in highly-charged environments. The 4G phone network can now be used with compressed video to live stream cost effectively Application in emergency situations The same is true of first responders in many different emergency situations. Mobile surveillance opens up a new area of efficiencies that previously was impossible to achieve. For example, special operations can wear action body-worn cameras when doing raids, fire departments can live stream from emergency situations with both thermal and daylight cameras, and paramedics can send video streams back to hospitals allowing doctors to remotely diagnose and prepare themselves for when patients arrive at the hospital. How can special operations and emergency first responders live stream video from a mobile camera with the issues of weight, reliability and picture-quality being considered? H265 Mobile Video Compression Law enforcement insists on secure transmissions, and it is possible to encrypt video to the highest level of security available in the public domain The 4G phone network can now be used with compressed video to live stream cost effectively. The issue of course is that 4G is not always reliable. Soliton Systems has mitigated this risk of low mobile quality in certain areas, by building an H265 mobile video compression device that can use multiple SIM cards from different cellular providers simultaneously. H265 is the latest compression technique for video, that is 50% more effective than conventional H264, and coupling this with using multiple "bonded" SIM cards provides a highly reliable connection for live-streaming high-quality HD video. The 400-gram device with an internal battery can be connected to a small action cam, and can live-stream simultaneously over at least three different cellular providers, back to a command center. Latency is typically less than a second, and new advance improvements are looking to reduce that latency further. Encrypted Video Transmission What about security? Law enforcement insists on secure transmissions, and it is possible to encrypt video to the highest level of security available in the public domain, i.e. AES256.What about integration into existing video infrastructure at the command center? It is not untypical for a police force to have an existing video management system (VMS) at their command center such as Milestone System's Xprotect. The Soliton range of products are ONVIF-compliant, a standard used by video surveillance cameras for interoperability, allowing cameras and video devices that are ONVIF-compliant to simply "plug&play" into existing video management systems. These mobile transmitters are deployed with law enforcement and first responders across the globe. Their ability to provide secure, full HD quality and highly-reliable video streaming within a small unit, and to enable it to be integrated into the current eco-system that is already installed at the receiving end, has made them a favorite choice with many companies and government agencies.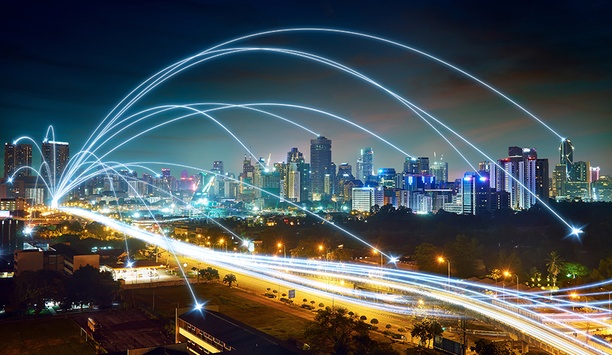 Why Live Video Streaming Is Critical For Safer And Smarter Cities
The term "smart city" gets thrown around a lot nowadays, but as different technologies that strive to be defined in this way are adopted by different countries globally, the meaning of this phrase gets lost in translation. The simplest way to define a "smart city" is that it is an urban area that uses different types of data collecting sensors to manage assets and resources efficiently. One of the most obvious types of "data collecting sensor" is the video camera, whether that camera is part of a city's existing CCTV infrastructure, a camera in a shopping mall or even a police car's dash camera. The information gathered by video cameras can be used with two purposes in mind, firstly: making people's lives more efficient, for example by managing traffic, and secondly (and arguably more importantly): making people's lives safer. Live Streaming Video All The Time, Everywhere In the smart and safe city, traditional record-only video cameras are of limited use. Yes, they can be used to collect video which can be used for evidence after a crime has taken place, but there is no way that this technology could help divert cars away from an accident to avoid traffic building up, or prevent a crime from taking place in the first place. However, streaming live video from a camera that isn't connected to an infrastructure via costly fiber optic cabling has proven challenging for security professionals, law enforcement and city planners alike. This is because it isn't viable to transmit video reliably over cellular networks, in contrast to simply receiving it. Video Transmission Challenges Transmitting video normally results in freezing and buffering issues which can hinder efforts to fight crime and enable flow within a city, as these services require real-time, zero latency video without delays. Therefore, special technology is required that copes with poor and varying bandwidths to allow a real-time view of any scene where cameras are present to support immediate decision making and smart city processes. The information gatheredby video cameras can beused to make people's lives more efficient, and to make people's lives safer There are many approaches to transmitting video over cellular. We've developed a specialist codec (encoding and decoding algorithm) that can provide secure and reliable video over ultra-low bandwidths and can therefore cope when networks become constrained. Another technique, which is particularly useful if streaming video from police body worn cameras or dash cams that move around, is to create a local wireless "bubble" at the scene, using Wi-Fi or mesh radio systems to provide local high-bandwidth communications that can communicate with a central location via cellular or even satellite communications. Enhanced City Surveillance Live video streaming within the smart and safe city's infrastructure means that video's capabilities can go beyond simple evidence recording and evolve into a tool that allows operations teams to monitor and remediate against incidents as they are happening. This can be taken one step further with the deployment of facial recognition via live streaming video. Facial recognition technology can be added on to any video surveillance camera that is recording at a high enough quality to identify faces. The technology works by capturing video, streaming the live video back to a control center and matching faces against any watch lists that the control center owns. Importantly, the data of people who aren't on watch lists is not stored by the technology. Identifying Known Criminals This technology can work to make the city safer in a number of ways. For example, facial recognition could spot a known drug dealer in a city center where they weren't supposed to be, or facial recognition could identify if a group of known terror suspects were visiting the same location at the same time, and this would send an alert to the police. Facial recognition technology captures and streams live back to a controll center, matching faces against any watch lists that the control center owns In an ideal world where the police had an automated, electronic workflow, the police officer nearest to the location of the incident would be identified by GPS and would be told by the control room where to go and what to do. Most police forces aren't quite at this technological level yet, and would probably rely on communicating via radio in order to send the nearest response team to the scene. As well as this, shopping malls could create a database from analog records of known shoplifters to identify criminals as soon as they entered the building. This would be even more effective if run co-operatively between all shopping malls and local businesses in an area, and would not only catch any known shoplifters acting suspiciously, but would act as a deterrent from shoplifting in the first place. Live Streaming For Law Enforcement As mentioned above, live streaming video from CCTV cameras can help the police fight crime more proactively rather than reactively. This can be enhanced even further if combined with live streaming video from police car dash cams and police body worn cameras. If video was streamed from all of these sources to a central HQ, such as a police operations center, the force would be able to have full situational awareness throughout an incident. This would mean that, if need be, officers could be advised on the best course of action, and additional police or other emergency services could be deployed instantly if needed. Incorporated with facial recognition, this would also mean that police could instantly identify if they were dealing with known criminals or terrorists. While they would still have to confirm the identity of the person with questioning or by checking their identification, this is still more streamlined than describing what a person looks like over a radio and then ops trying to manually identify if the person is on a watch list. The smart, safe city is possible today – for one, if live video streaming capabilities are deployed they can enable new levels of flow in the city. With the addition of facial recognition, cities will be safer than ever before and law enforcement and security teams will be able to proactively stop crime before it happens by deterring criminal activity from taking place at all.
Surge Protection For Security Installations: 2017 Saw Increased Investment
In 2017, DITEK saw how power surges from the many natural disasters that took place damaged many businesses. In a natural disaster, or even everyday business operations, a facility's entire investment in security, life safety and surveillance systems technology can be disabled or rendered useless in a few seconds. Surge protection solutions can mitigate those risks and protect security investments. Proactive Approach To Risk Mitigation Throughout 2017, we also witnessed a change in how enterprises view surge protection, which included how investments are being made in surge protection to protect valuable security, life safety and surveillance systems, while also reducing downtime, manpower costs, liability vulnerabilities, and possibly compliance issues that can force businesses to actually cease operations. Effective security management is about mitigating risks. But risks cannot be mitigated without a proactive approach. Enterprises and integrators, who take the time to assess risk and to develop a strategy to incorporate effective detection, deter and response criteria to protect physical assets will be successful in 2018. 2018 And Beyond That strategy includes designing surge protection into new security systems, while also adding surge protection to existing systems. Enterprises and security integrators who implement a surge protection strategy during security planning processes – or after – will be exercising prevention and mitigation, and they will be successful in 2018 and beyond. Surge protection devices have an untapped potential for enterprise surveillance and security systems In 2017, Ditek continued to offer security end users a solid surge protection solution. We also successfully educated system integrators, who are seeking value-added products or services to incorporate into their portfolios, on the importance of surge protection devices. Educating Security Integrators We believe that surge protection devices have an untapped potential for enterprise video surveillance and security systems, because they can and do meet safety and security challenges that have been rarely identified in the past. We are looking forward to 2018, when we will continue to develop new surge protection products – including a new product engineered to protect up to twelve individual fuel dispensers, which is critical to the financial operation of convenience stores. We will also continue to educate security integrators about the importance of including surge protection in the design/build RFP, to not only secure an enterprise's valuable security equipment, but also to help integrators to differentiate their capabilities and knowledge from the competition.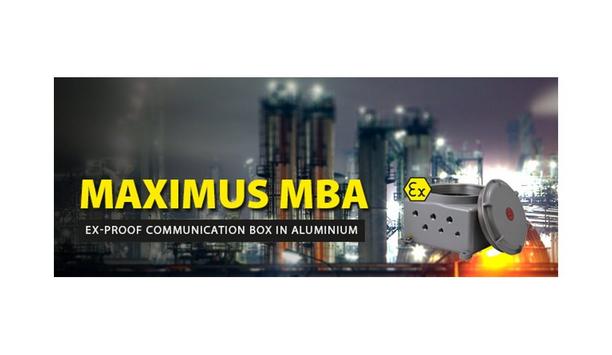 Videotec Launches A Suite Of MBA Explosion-Proof Communication Boxes For Potentially Explosive Environment
Videotec is expanding its range of explosion-proof products with the new MBA communication box, which has been designed for optimal installation of Maximus, IP or analog cameras in potentially explosive environments. Much more than a simple junction box, this communication box provides low voltage local power and allows a fast Ethernet connection, thanks to the integrated Ethernet switch that has three RJ45 ports and an SFP port for fiber optic connection. The type of SFP module can be chosen according to the installation requirements. The internal spaces are designed to make access to cables easier and to increase user-friendliness when it comes to connection procedures. The internal circuitry also allows a bypass of analog video signals, and all inputs/outputs available across MAXIMUS Videotec products. Epoxy-powder protective coating MBA has been designed to integrate and work exclusively with the MAXIMUS range of Videotec products, and so that it can connect a PTZ camera to the associated washing kit (or two fixed cameras to their washing kits). MBA is made of marine-grade aluminum that has an epoxy-powder protective coating. This means that the unit can operate in corrosive areas, such as industrial or marine environments. MBA is the complete and competitive solution for professional installation of the Videotec MAXIMUS range of explosion-proof products.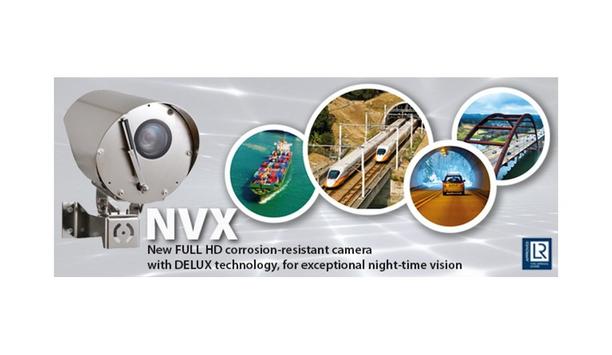 Videotec's NVX FULL HD Corrosion-Resistant Camera Supported With DELUX Technology For Exceptional Night Vision
Videotec is launching NVX, an IP FULL HD super low-light camera with high corrosion resistance. This camera incorporates the DELUX imaging and encoding technology for recording incredibly clear color video day or night. Its extremely sensitive light sensor works with the DELUX technology to provide high color rendering and maximum noise reduction in very low light conditions of 0.006 lux, or 0.0006 lux in black and white. Video images can be transmitted via network with H.264/AVC, MPEG4, MJPEG or JPEG compression, and it's possible to have up to 3 simultaneous and independent Full HD video streams. The NVX external housing is made entirely from AISI316L stainless steel and has a compact and lightweight design that, along with the rapid connectors, helps installation and maintenance. Exceptional corrosion resistance The wiper and the modular bracket for wall/ceiling/parapet mounting come standard. NVX has exceptional corrosion resistance, a wide operational temperature range and IP66/IP67/IP68/IP69 protection. These features mean it is well suited to marine and industrial areas; such as the food industry and rail and motorway tunnels applications.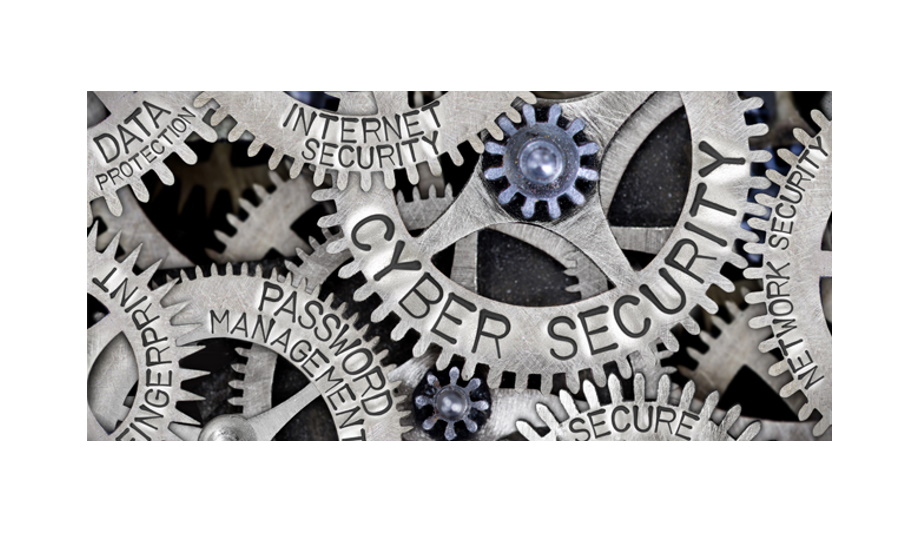 Videotec Shares Their Understanding Of The Developments In Cyber-Sustainable Video Surveillance Industry
Cybersecurity is a trending topic in the video surveillance market. As a result of international regulations, companies are assessing the potential security risks of video surveillance systems, deploying crisis management policies and developing mitigation plans for events related to a data breach. Customers desire trustworthy products and vendors are rushing to fill this gap to satisfy the market demand. Multiple vendors are offering a great number of solutions; however the choice and diversification perplexes customers, who often have difficulty identifying the best solution for their needs. In this paper, Videotec puts forward its vision with regard to developing safe products and describes its strategy for cybersecurity. Explosion-proof rated cameras Customers are currently overwhelmed by the perpetual advertisement of products related to cybersecurity. At tradeshows and in sector magazines, multiple products are being promoted as key elements for cybersecurity. Unfortunately, cyber-safe products cannot be marketed with the same strategy as other devices, for example, explosion-proof rated cameras. For software, similar requirements exist but there is less clarity than with their counterparts The key difference is that for threats that do not concern software a set of well-defined and well-documented requirements exist: in general, it is possible to universally define safety requirements for installation in special environments, such as a drilling rig, a marine vessel or along a railroad. For software, similar requirements exist but there is less clarity than with their counterparts when it comes to security. Video management software Furthermore, a device's firmware and video management software (VMS) are updated by each vendor to introduce new features or to fix bugs. Every update may have an impact on the complete video surveillance system reliability. Finally, security researchers continuously identify new issues that may reduce the safety of the system, even if no change is applied to the facilities. Deploying a cyber-secure system is a challenging task under these ever-changing conditions. Other aspects of security, such as mechanical, electrical or environmental are not subject to similar uncertainty. As an example, designing an explosion-proof system is a well-known process, involving classifying zones, identifying the nature of the explosive elements, such as gases or dusts, and deducting the product requirements. Video surveillance equipment During the lifespan of the system, the identified risk sources do not change. Similarly, during installation on a marine vessel, the video surveillance equipment is commissioned and will not change until the entire ship is refurbished. Several certification options are currently available on the market, and these can be placed in two main groups The result of the lack of certainty that characterises software and the existence of complex standards that have a restricted competent audience is a professional market that is trying to incoherently fill this gap, by pursuing certifications and stamps or by adopting aggressive advertisement strategies, based on over-optimistic promises on product features. Cybersecurity certification Several certification options are currently available on the market, and these can be placed in two main groups: System certification Product certification As the name suggests, system certification addresses cybersecurity at a system level. This group includes ISO27001, NIST SP 800-53° ISA/IEC62443-3 for example. In these frameworks, risks related to information management are evaluated across every aspect of the organization: information generated by the devices, storage, access control to the information and physical security to protect data from being stolen from data centers. Video surveillance system Since these certifications must be flexible to adapt to a heterogeneity of systems, they define frameworks to perform the system analysis and the assessment of the risks of such systems, but they do not punctually mandate explicit requirements. System certifications delegate the definition of such requirements to the organization willing to achieve the certification. In contrast, product certifications are narrow in scope, targeting a single component subject to certification. A single component can be a camera, a networking switch or video management software A single component can be a camera, a networking switch or video management software. In this category are the EMV standard for credit and debit cards, the UL2900 series and ISO/IEC 15408, also known as Common Criteria. It is clear that pursuing a system-level certification involves the customer and the integrator installing the video surveillance system. Cyber secure surveillance Manufacturers should target product certifications and drive efforts to ease the integration of their products into the frameworks of system-level certification that is being pursued by their customers. Videotec started developing its DeLux technology several years ago. At that time, Videotec had a clear vision for its products: developing safe products for all possible tasks - mechanical, electrical, electromagnetic and software - according to current and future security requirements. The mission of the DeLux technology was, and still is, to provide a reliable, safe and future-proof platform that integrates with all products. Sharing a common platform between multiple products is challenging. It requires deep planning of product design to ensure the platform will function perfectly within any product. It also implies that new software releases are compatible with any previously released camera. New security feature Software architecture must be flexible enough to guarantee integration into very different products Thus, every time a new product is released the effort to validate the software increases. Due to this decision, Videotec guarantees that any new security feature and any bug fix will be available to its customers regardless of product age and whether it is still present in the current product catalog. From the beginning of the DeLux project, two key points were immediately clear. The first point is that software architecture must be flexible enough to guarantee integration into very different products, and at the same time it needs dedicated components that guarantee the un-exploitability of the device. Accomplish video acquisition For this reason, the code executed by the device is partitioned into different security domains, making sure that processes that implement the protocol interfaces towards the video management software cannot harm the internal components that accomplish video acquisition, perform compression and constantly monitor the correct function of the unit. The second point that Videotec immediately understood is that ensuring the correct functioning of the software in every device is as important as the software running in just the cameras. For this reason, Videotec started developing internal tools that perform automated testing on the entire set of devices that incorporate the DeLux technology. Secure video surveillance Every night, the validation tools embedded into the continuous integration process automatically test each product to verify that no regression was unconsciously added while the company proceed with software development. Every time Videotec adds a new feature in response to a suggestion for improvement by the company's customers or identification of an issue, it also updates the testing tools to increase the reliability of the company's products. Videotec has yet to definitively choose a certification scheme for the DeLux technology Videotec believes that its products, and the continual updating of these, actively contribute to maintaining the safe operation of secure video surveillance system, helping IT departments and system administrators by keeping their systems balanced and by not requiring excessive mitigating actions or protections due to future issues. At Videotec, they call this cyber-sustainability. System-level security requirements At the time of writing this white paper, Videotec has yet to definitively choose a certification scheme for the DeLux technology. Several options are being evaluated, as the company search for a solution that will create value for the company's customers without sacrificing the addition of new features on all products that make up the DeLux technology range. Although Videotec is still exploring the best certification scheme for its software, this does not prevent the company from having a clear and active development path for the cybersecurity in their products. At Videotec, the following five principles are the basis for implementing cybersecurity in products: Hardened software architecture to minimize the attack surface of the cameras Constant updates and availability of new features, even on old products Removal of predefined credentials in the products, to strongly indicate to customers that, as a minimum, a new username and password combination must be defined by the user during installation according to the system-level security requirements Contribution to the ONVIF Security Service specification, to push the industry shifting from usernames and password to X.509 certificates Clear communication to customers, by avoiding fake marketing claims Security service specifications Videotec had an active role in the development of the ONVIF Profile Q specifications. Among other activities, it contributed to driving the standard towards the removal of predefined credentials. The security market must teach installers and users that using pre-defined usernames and passwords is equivalent to not having credentials at all. Videotec is proposing extensions to the ONVIF Security Service specifications Defining the factory-default state of Profile Q compliant devices, where no authentication is required, is the strongest reminder a vendor can provide to its customers. Similarly, with regard to the commitment for the ONVIF Profile Q, Videotec is proposing extensions to the ONVIF Security Service specifications that will include the widespread the adoption of X.509 certificates to replace the usage of credentials. Video surveillance market Moving towards this new way of handling authentication between devices and VMSs will not only impact devices, but it will require a leap forward for the whole video surveillance market. Beyond implementing the functionality in its devices, Videotec is already planning the actions that will be necessary to make its customers effective at selling, installing and maintaining video surveillance systems based on this technology. Last, but not least, trustworthy communication to customers is a key value for Videotec. For this reason, Videotec will never exploit the unintuitive requirements of system certifications of international privacy rules to send wrong messages to the market. As an example, Videotec added to all its IP products an instruction about performing a safe installation according to the General Data Protection Regulation (GDPR), similarly to the instructions given for mechanical, electrical of environmental safety. IP-based device In the last ten years, the video surveillance industry has vigorously shifted from analog to IP products These instructions are meant to teach customers and stimulate their attention to aspects related to cybersecurity. As such, instructions will never be turned into unreliable market claims, such as claims for conformance to the GPDR or any other rule. Cyber threats started menacing video surveillance systems from the day the first IP-based device was put into the market. At that time, the number of digital systems was low and video surveillance was not as pervasive as it is today. In the last ten years, the video surveillance industry has vigorously shifted from analog to IP products and, at the same time, it has witnessed a constant growth in market demand. As a result, digital video surveillance systems are everywhere nowadays and attract attention not only from professionals but also from malicious users. Risk assessment analytics Keeping these systems safe from cyber-threats is an activity that cannot be performed just by performing a risk assessment analytics during the commissioning phase - maintenance and recovery plans must be operative during the whole lifespan of the systems. These activities have a cost; also managing the effects of a system violation has a cost. Integrators and users must find the correct balance, to minimize expenses while keeping video surveillance systems updated and secure. In order to make reduction of expenses related to maintenance and recovery plans easier, Videotec bases the development of its products on the concept of cyber-sustainability, where support, updates and training about the products span an interval that is larger than each single product lifecycle and assist integrators and customers keeping their systems protected.
Featured white papers
Automatic Vehicle Identification: State Of The Industry 2020
Download
How Analytics Engines Mitigate Risk, Ensure Compliance And Reduce Cost
Download
11 Considerations For Embedded System RFID Readers
Download