OPTEX Digital video recorders (DVRs)
(3)
Browse Digital video recorders (DVRs)
Digital video recorder (DVR) products updated recently
Physical Security And The Cloud: Why One Can't Work Without The Other
Human beings have a long-standing relationship with privacy and security. For centuries, we've locked our doors, held close our most precious possessions, and been wary of the threats posed by thieves. As time has gone on, our relationship with security has become more complicated as we've now got much more to be protective of. As technological advancements in security have got smarter and stronger, so have those looking to compromise it. Cybersecurity Cybersecurity, however, is still incredibly new to humans when we look at the long relationship that we have with security in general. As much as we understand the basics, such as keeping our passwords secure and storing data in safe places, our understanding of cybersecurity as a whole is complicated and so is our understanding of the threats that it protects against. However, the relationship between physical security and cybersecurity is often interlinked. Business leaders may find themselves weighing up the different risks to the physical security of their business. As a result, they implement CCTV into the office space, and alarms are placed on doors to help repel intruders. Importance of cybersecurity But what happens when the data that is collected from such security devices is also at risk of being stolen, and you don't have to break through the front door of an office to get it? The answer is that your physical security can lose its power to keep your business safe if your cybersecurity is weak. As a result, cybersecurity is incredibly important to empower your physical security. We've seen the risks posed by cybersecurity hacks in recent news. Video security company Verkada recently suffered a security breach as malicious attackers obtained access to the contents of many of its live camera feeds, and a recent report by the UK government says two in five UK firms experienced cyberattacks in 2020. Cloud computing – The solution Cloud stores information in data centres located anywhere in the world, and is maintained by a third party Cloud computing offers a solution. The cloud stores your information in data centres located anywhere in the world and is maintained by a third party, such as Claranet. As the data sits on hosted servers, it's easily accessible while not being at risk of being stolen through your physical device. Here's why cloud computing can help to ensure that your physical security and the data it holds aren't compromised. Cloud anxiety It's completely normal to speculate whether your data is safe when it's stored within a cloud infrastructure. As we are effectively outsourcing our security by storing our important files on servers we have no control over - and, in some cases, limited understanding of - it's natural to worry about how vulnerable this is to cyber-attacks. The reality is, the data that you save on the cloud is likely to be a lot safer than that which you store on your device. Cyber hackers can try and trick you into clicking on links that deploy malware or pose as a help desk trying to fix your machine. As a result, they can access your device and if this is where you're storing important security data, then it is vulnerable. Cloud service providers Cloud service providers offer security that is a lot stronger than the software in the personal computer Cloud service providers offer security that is a lot stronger than the software that is likely in place on your personal computer. Hyperscalers such as Microsoft and Amazon Web Service (AWS) are able to hire countless more security experts than any individual company - save the corporate behemoth - could afford. These major platform owners have culpability for thousands of customers on their cloud and are constantly working to enhance the security of their platforms. The security provided by cloud service providers such as Claranet is an extension of these capabilities. Cloud resistance Cloud servers are located in remote locations that workers don't have access to. They are also encrypted, which is the process of converting information or data into code to prevent unauthorized access. Additionally, cloud infrastructure providers like ourselves look to regularly update your security to protect against viruses and malware, leaving you free to get on with your work without any niggling worries about your data being at risk from hackers. Data centres Cloud providers provide sophisticated security measures and solutions in the form of firewalls and AI Additionally, cloud providers are also able to provide sophisticated security measures and solutions in the form of firewalls and artificial intelligence, as well as data redundancy, where the same piece of data is held within several separate data centres. This is effectively super-strong backup and recovery, meaning that if a server goes down, you can access your files from a backup server. Empowering physical security with cybersecurity By storing the data gathered by your physical security in the cloud, you're not just significantly reducing the risk of cyber-attacks, but also protecting it from physical threats such as damage in the event of a fire or flood. Rather than viewing your physical and cybersecurity as two different entities, treat them as part of one system: if one is compromised, the other is also at risk. They should work in tandem to keep your whole organization secure.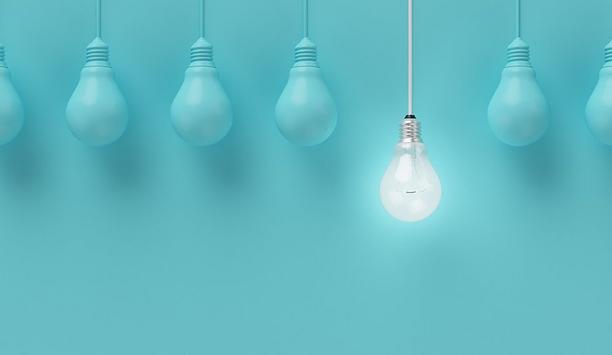 The Intrinsic Role Of Lighting For Video Surveillance Clarity And Performance
The sound of sirens in the distance is commonplace, nowadays. Whether related to a medical emergency or everyday crimes, such as theft, property crimes, and so on, we're all accustomed to hearing these sirens by now. It is worth noting that many incidents that police respond to take place at night. According to a recent report by the Sleep Judge, more than half of murders, manslaughter, sexual assaults, robberies, aggravated assaults and motor vehicle thefts happen long after the sun has set. To anyone looking to address the round-the-clock security challenge, deploying the most comprehensive surveillance solution is a must, and this means, looking at the instrumental role illumination plays in video capture. Limitations of Traditional Video Surveillance If surveillance cameras can't be used to prevent, detect and/or resolve crimes that occur in these areas, the entire security operation is obsolete For surveillance cameras relying on video analytics and artificial intelligence (AI) to deliver functionalities such as facial recognition, license plate reading and motion detection, nighttime crimes can pose something of a problem. Without adequate illumination, images from video cameras are grainy and unusable. Without proper lighting, potential criminals and moving objects essentially become indistinguishable, at night, thereby inhibiting even the most advanced security technologies. This limitation of traditional surveillance technology not only hinders immediate police response, but it also stops crime investigations dead in their tracks. Often, without video evidence that is clear and discernible, conviction in a court of law is next to impossible. A common response to this issue is to place security cameras near streetlights or well-lit areas. After all, according to NPR, street lights are effective in deterring crime, as "there are people — neighbors, pedestrians or police — to actually see suspicious activity." However, even if streetside and primary entrances are well lit, the areas that still need most to be surveilled are rear or side doorways shrouded by darkness, unlit back alleys, and so on. If surveillance cameras can't be used to prevent, detect and resolve crimes that occur in these areas, the entire security operation is obsolete. Best-in-class security solutions must be able to see everything, day and night. A Purpose-Designed Solution to the Problem Addressing this issue is easier than you might think. Much like a human eye needs some sort of light to "see," so does video surveillance technology. Integrating external illuminators into a security solution can optimize camera performance exponentially, expanding a camera's video capture and coverage abilities and ensuring the operation of video analytics, day and night. Opting for an external illuminator allows system integrators to select a device that matches the exact emission range of a camera's field of view (FOV). The result is an evenly lit visual field, where captured images are clear and effective for security purposes. The two most common options available to integrators include infrared (IR) and white light illuminators. Each technology is built to optimize particular deployments, depending on their needs. Infrared Versus White Light IR illuminators emit IR light, which is invisible to the human eye and perfect for covert surveillance operations. When cameras need to be able to detect potential threats over long distances, IR illuminators are perfect for the job as they typically have longer emission ranges. IR illuminators are optimal for surveillance operations in license plate recognition, border patrol, safe cities, theme park, and medical sleep lab applications. If an end user needs to implement full-color video analytics for identification purposes, such as facial, object and license plate recognition, white light illuminators are undoubtedly an integrator's best bet. IR illumination and traditional thermal security cameras, after all, are only able to provide black-and-white images, whereas object recognition software often identifies objects based on their color. White light illuminators installed alongside AI-powered surveillance cameras enable enhanced video image clarity, which, optimizes video analytics performance. When customers want to physically deter suspicious activity, deploying white light illuminators is effective. A recent study out of Crime Labs New York found that businesses that deployed visible lights to deter crime "experienced crime rates that were significantly lower," which "led to a 36 percent reduction in 'index crimes'". On top of all this, LED based white lights operate at low running costs and typically have long lifespans, saving end users thousands of dollars a year in energy costs without having to sacrifice surveillance optimization. External Versus Built-In Illumination Security customers looking to use lighting to deter crime and improve the performance of video surveillance may consider "all-in-one" solutions, as some cameras have LEDs (light emitting diodes) built into them. These LEDs typically encircle the lens and therefore shed light in whatever direction the camera is pointed. However convenient these may seem, built-in illumination can cause problems.Cameras deployed without proper illumination are rendered blind, especially at night First, LEDs built into cameras and next to other electronic components often cause heat to build up, which attracts insects that can trigger motion detection and obstruct a camera's view. This heat buildup also shortens the LED lights lifespan. Built-in LEDs also tend to create "hot spots" with glare and reflection back into the camera, often because these lights only cover a 30-degree field of view (FOV), even though the average camera's FOV is 90 degrees. This issue can severely limit a camera's visibility, essentially rendering those remaining 60 degrees dark and unusable. All in all, when integrating lighting solutions into your security deployment, a cost-effective solution that enhances a camera's video capture and coverage abilities, are external illuminators because they offer flexible choices of field of view and distances. Best-in-Class Solution When it comes to criminal conviction in a court of law, "seeing really is believing." Cameras deployed without proper illumination are rendered blind, especially at night, just as any security officer would be when patrolling the same unlit area. To guarantee end users the most reliable and highest performing security solution, consider integrating best-in-class illumination into your offerings.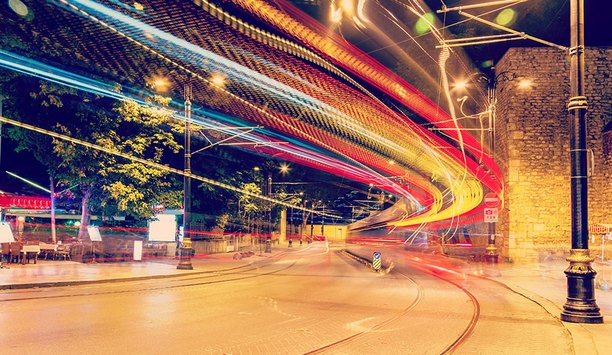 ONVIF Profile T And H.265: The Evolution Of Video Compression
In today's market, efficient use of bandwidth and storage is an essential part of maintaining an effective video surveillance system. A video management system's ability to provide analysis, real time event notifications and crucial image detail is only as a good as the speed and bandwidth of a surveillance network. In the physical security industry, H.264 is the video compression format used by most companies. Some companies also employ H.264 enhancements to compress areas of an image that are irrelevant to the user at a higher ratio within a video stream in order to preserve image quality for more important details like faces, license plates or buildings. The H.265, H.264's successor, will be increasingly used for compression in the future. Some companies are already using H.265 in their cameras and video management systems, while a host of other manufacturers are certainly preparing for its broader adoption in the years to come. Video Compression Technologies Reduced bandwidth and storage requirements are the primary benefits of video compression technologies Reduced bandwidth and storage requirements are the primary benefits of video compression technologies. In some cases, H.265 can double the data compression ratio of H.264, while retaining the same quality. Increased compression rate translates into decreased storage requirements on hard drives, less bandwidth usage and fewer switches – all of which reduce overall costs of system ownership. H.265 compression delivers a lower bitrate than H.264, which is relevant to end users and integrators because the lower bitrate reduces strain on hardware and can reduce playback issues. It's very important that the compression format that is used is supported in all of the different components of a system: cameras, desktop computers on which the VMS is running and the VMS itself. It is also good for end users and integrators to understand the basics of video compression. Having a basic understanding of compression allows users to tweak settings to reduce bandwidth usage even more. Many cameras come with default settings that can be changed to ultimately reduce costs. ONVIF Physical Security In the physical security industry, ONVIF is working to incorporate into its specifications the use of new formats such as H.265 but is not directly involved in developing the compression standards themselves. With Profile T, the new ONVIF video profile released will employ a new media service that is compression agnostic. This means that it can support new video compression formats, including H.265, as well as new audio compression formats, with the ability to include new video and audio codecs as needed in the future without having to redesign its media service. In the physical security industry, ONVIF is working to incorporate into its specifications the use of new formats such as H.265 Standardization organizations that are directly addressing new compression standards include the International Telecommunication Union (ITU), the Moving Picture Experts Group (MPEG) and a joint commission of the International Organization for Standardization (ISO)/International Electrotechnical Commission (IEC), which is addressing the coding of audio, picture, multimedia and hypermedia information. Other compression formats on par with H.264 and H.265 are being developed by companies such as Google. H.265 Compression Formats Using products that employ H.265 compression will reduce costs through bandwidth reduction, as will changing default settings on cameras, which are often conservative. Having a basic understanding of compression formats and how to tweak camera factory default settings also gives integrators the ability to further reduce bandwidth for added costs savings and increased system performance. These enhancements will analyse which parts of an image are most important and adjust local levels of compressions accordingly It is also worth noting that H.265 enhancements will likely be developed by camera manufacturers to further reduce bandwidth, as was the case with H.264. These enhancements will analyze which parts of an image are most important and adjust local levels of compressions accordingly. While H.265 itself is ready for prime time, its value as a tool for IP-based surveillance systems is dependent on support for the codec in all parts of the system – the VMS, server hardware, graphics cards and camera. Though widespread H.265 adoption is predicted, providers of these components are jumping on the H.265 bandwagon at different rates of speed. ONVIF is including support for H.265 in its new video profile, Profile T, because it believes it will become the most widely used compression format and ONVIF recognizes the need to anticipate that migration as a future need of the industry. The new media service, which will be implemented with Profile T, will be future-proof in that when new compression formats are released in the future, ONVIF can adopt them very quickly. That flexibility will definitely help integrators.
OPTEX Launches New REDSCAN PRO LIDAR Sensor For High Accuracy Detection Near And Far
OPTEX is rolling out the launch of its new REDSCAN PRO laser detection sensor, featuring its longest range yet, making it the perfect solution for the highest security sites. The latest evolution in its award-winning REDSCAN LiDAR series, REDSCAN PRO can very accurately detect intruders to a range of 50mx100m, without any 'gaps' or the detection reliability 'fading' with range. By creating rectangular as opposed to circular (fan-shaped) detection patterns, there are no unnecessary overlaps, providing great coverage for virtual wall applications such as façade and fence protection, and for virtual planes to cover open areas, ceilings, and roofs. Features To meet the individual needs of every site, REDSCAN PRO features intelligent multiple zones logic. This means that for each detection zone, the sensitivity, target size, and output can be configured independently, allowing the zone's risk and location to be adapted and provide maximum capture rate with minimum nuisance alarms. The sensor's camera module brings visual assistance for configuration and post-alarm analysis. When an alarm is created, a file is saved with an alarm log and video image. It helps security teams reviewing the alarms and checks if any action needs to be taken or if the settings need to be adjusted. Ideal solution for high security sites With enhanced configuration flexibility and functionality, REDSCAN PRO allows you to do more with less Mac Kokobo, Officer & Senior General Manager at OPTEX, says the new REDSCAN PRO series provides the ultimate detection solution: "For a decade we've been gathering feedback from our customers on what applications they want to use our LiDAR for. Featuring our longest detection range yet without any deterioration on performance, in combination with the ability to operate in harsh outdoor environments and to customize precisely the detection area and target size, our new REDSCAN PRO series is the ideal solution for major infrastructure, critical facilities, high-end residential properties and other high security sites." "With enhanced configuration flexibility and functionality, REDSCAN PRO allows you to do more with less, one device that can deliver and achieve what used to be done by multiple devices." Design and models REDSCAN PRO features a sleek, new design, with a flexible mounting option (+5 to -95-degree tilt), simple set up, and easy-to-use web configuration. The sensors are also ONVIF (Open Network Video Interface Forum) Profile S compliant. ONVIF is a global standard for physical IP-based security products, which aims to standardize how IP products within the video surveillance industry communicate with each other. The REDSCAN Pro series includes two models – the RLS-3060V with a range up to 30x60m and the RLS-50100V up to 50x100m. Both models will become available from April 2021.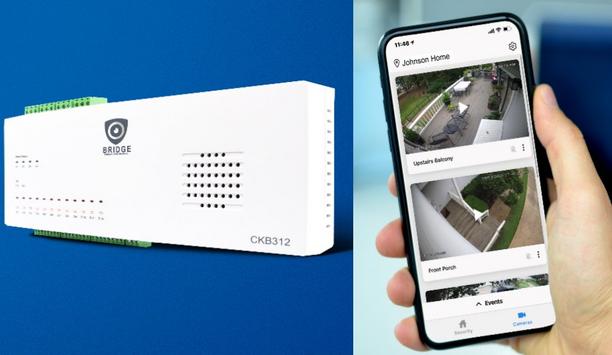 Optex Launches 12 Channel Visual Verification Bridge
OPTEX, a global front-runner in sensing solutions, is expanding its Intelligent Visual Verification solution by introducing a 12 Channel Visual Verification Bridge (Model: CKB-312). This powerful gateway is the new hardware device that allows security professionals to connect ONVIF compatible cameras and alarm sensors to the cloud-based Visual Verification Portal powered by CHeKT. Features and functions Aimed primarily to monitored alarm systems, the solution provides central station operators the ability to visually verify alarm threats within seconds, and respond accordingly. When installed and maintained properly, this system can eliminate 100% of false dispatches and dramatically increase customer satisfaction and retention. The solution allows the operator to share video alarm events with the site emergency contacts to validate or dismiss the alarm. The CKB-312 allows the integrator to pair up to twelve cameras with twelve sensors for visual verification of events. It simplifies the installation for larger sites using a single device to transmit twelve event-driven camera feeds. Installing the CKB312 as an alarm panel module is a cost-effective way to add a video to existing intruder systems, using the legacy equipment and to build new visual verified security systems. Easy to use app and a cost-effective solution In addition, a smart-phone App is available, allowing end-users the option to have a professionally installed and self-monitored visual verification solution. "The 12 channel Bridge perfectly complements the existing 4 channel Bridge and gives more options to the installer. Offering a cost-effective solution to add a video to monitored alarm systems increases the benefits significantly to the end-users. Integrators can confidently bring the security solution outside by adding external intrusion sensors to deter any break-ins," says Rob Blair, CEO of OPTEX Inc.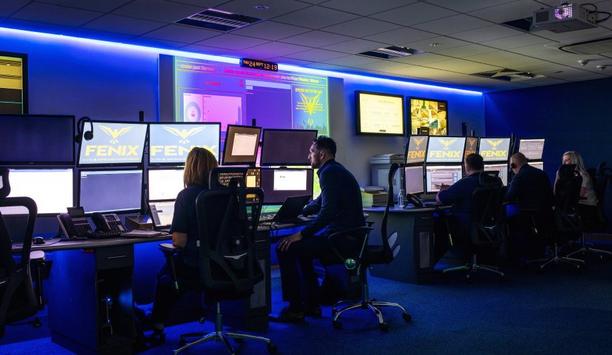 OPTEX And Fenix Monitoring Announce Strategic Partnership To Offer Seamless And Integrated Intelligent Visual Monitoring Solution
Fenix Monitoring, an approved NSI Gold Alarm Receiving Center (ARC), has entered into a new partnership with OPTEX to support its customers in providing state-of-the-art security response services. The business, founded in 2018 by Managing Director, Carl Meason, will harness the reliability and performance of OPTEX's Intelligent Visual Monitoring solution to extend its services to provide visually verified alarms, enhancing security by capturing genuine alarms while filtering out nuisance alarms in a diverse range of environments. OPTEX – Fenix Monitoring partnership Fenix Monitoring, which provides CCTV, intruder and lone worker monitoring solutions, has built its reputation on the principles of digital innovation, data analysis and customer-driven experience. These principles provide cutting edge security products and services to the monitoring market, culminating with being recognized as British Security Industry Association (BSIA) SME business of the year 2020. Carl Meason believes the partnership with OPTEX will enable Fenix to significantly enhance their product offering to its customers. Carl Meason said "Fenix Monitoring continues its mission of partnering with the most innovative companies out there, and delivering products and services that are industry leading. In joining forces with OPTEX, we have added another technology partner that can help us build the very best monitoring solutions for our customers." OPTEX Intelligent Visual Monitoring solution OPTEX's Intelligent Visual Monitoring Solution offers a number of key benefits, including privacy mode" Carl adds, "OPTEX's Intelligent Visual Monitoring Solution offers a number of key benefits, especially in relation to its privacy mode which means we will only see a silhouette when an alarm is activated. The homeowner or end-user can then lift this privacy feature, should the alarm be genuine and the person monitoring can see exactly what is going on." Benjamin Linklater, Sales Director at OPTEX Europe, is looking forward to the new partnership with Fenix Monitoring. He said, "We are very pleased to welcome Fenix to the network of monitoring centers offering our cloud-based visual monitoring solution. Fenix is an agile, technology-focused security company constantly looking for new solutions to solve their customers' issues." Intruder and CCTV technologies installed on single site The OPTEX Intelligent Visual Monitoring solution enables separate intruder and CCTV technologies installed on the same site, but acting independently, to be connected using the OPTEX Bridge and create one, seamless, integrated and intelligent visual monitoring solution. Intruder alarms can now be visually verified within seconds, without impacting the integrity of the technology installed or its grade. When an alarm occurs, a signal is instantly sent to the ARC whose operator can view images pre and post the alarm event via a dedicated portal to determine whether the alarm is genuine.
Related white papers
Ensuring Cybersecurity Of Video
Security Investments Retailers Should Consider For Their 2021 Budget
Understanding Video Management Systems