OT Systems Consoles, racks & desks
(4)
Browse Consoles, racks & desks
Consoles, racks & desks products updated recently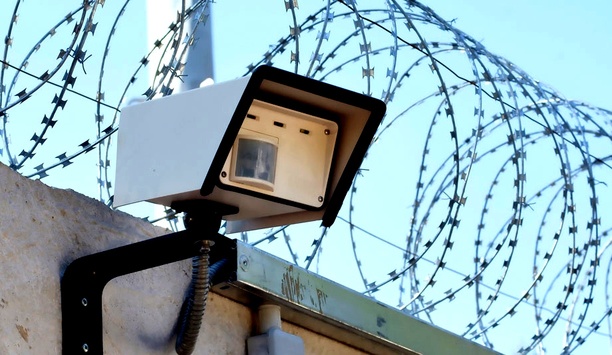 5 Key Ways To Ensure End-to-end Perimeter Protection
Critical infrastructure facilities that must secure large areas with extended outer boundary and numerous entry points, present a particularly difficult challenge when it comes to perimeter protection. As such, true end-to-end perimeter protection calls for the utilization of a sophisticated, multi-layered solution that is capable of defending against anticipated threats. Integrated systems that incorporate thermal imaging, visible cameras, radar and strong command and control software are crucial for covering the various potential areas of attacks. Let's look at these technologies and the five key functions they enable to achieve an end-to-end solution that provides intrusion detection, assessment and defense for the perimeter. 1. Threat Recognition The first step in effectively defending against a threat is recognizing that it's there. By combining state-of-the-art intrusion detection technologies, facilities can arm themselves with a head start against possible intruders. An exceptionally important aspect of effective perimeter protection is the ability to conduct 24-hour surveillance, regardless of weather conditions, environmental settings, or time of day. Visible cameras do not perform as well in low light scenarios and inclement weather conditions. However, thermal imaging cameras can provide constant protection against potential intruders, regardless of visual limitations, light source or many environmental factors. In fact, facilities such as power stations located near bodies of water can use thermal cameras to create what is known as a "thermal virtual fence" in areas where they are unable to utilize the protection of a physical fence or wall. Deterring suspicious activity can be achieved through real-time two-way audio, a simple but powerful tool Critical infrastructure applications require not only continuous video surveillance and monitoring, but also a solution that yields highly reliable intrusion detection, with fewer false alarms. This need makes advanced video analytics a must for any adequate surveillance system. Features like dynamic event detection and simplified data presentation are game changing in supporting accurate intrusion analysis and facilitating a proactive response. Advanced analytics will provide multiple automated alarm notification options, including email, edge image storage, digital outputs or video management software (VMS) alarms. Incorporating high quality, unique and adaptive analytics can virtually eliminate false alarms, allowing security personnel to respond more efficiently and effectively, while also lowering overall cost for the end user. While surveillance technologies such as radar, thermal imaging and visible cameras, or video analytics work well on their own, utilizing all of these options together provides an advanced perimeter detection system. For example, ground surveillance radar can detect possible threats beyond the fence line as they approach and send a signal to pan-tilt-zoom (PTZ) cameras, triggering them to slew to a specific location. From there, embedded analytics and visible cameras can further identify objects, notify authorized staff, and collect additional evidence through facial recognition or high-quality photos. 2. Automatic Response Systems Once an intrusion attempt is discovered, it is important to act fast. Organizing a response system that can initiate actions based on GPS location data, such as the slewing of PTZ cameras, automated intruder tracking or activated lighting sensors, greatly increases staff's situational awareness while easing their workload. For instance, thermal imagers deployed in conjunction with video analytics can be used to generate an initial alarm event, which can then trigger a sequence of other security equipment and notifications for personnel to eventually respond to. Having all of this in place essentially lays the entire situation out in a way that allows responders to accurately understand and evaluate a scene. Power stations located near bodies of water can use thermal cameras to create a "thermal virtual fence" in areas where they are unable to utilize the protection of a physical fence or wall 3. Deterring Suspicious Activity After the designated auto-response mechanisms have activated and done their job, it is time for responders to acknowledge and assess the situation. From here, authorized personnel can take the next appropriate step toward defending against and delaying the threat. Deterring suspicious activity can be achieved through real-time two-way audio, a simple but powerful tool. Often, control room operators can diffuse a situation by speaking over an intercom, telling the trespasser that they are being watched and that the authorities have been notified. This tactic, known as 'talk down', also allows officers to view the intruder's reaction to their commands and evaluate what they feel the best next step is. If individuals do not respond in a desired manner, it may be time to take more serious action and dispatch a patrolman to the area. 4. Delay, Defend, Dispatch And Handle The possible danger has been identified, recognized and evaluated. Now it is time to effectively defend against current attacks and slow down both cyber and physical perpetrators' prospective efforts. Through the use of a well-designed, open platform VMS, security monitors can manage edge devices and other complementary intrusion detection and response technologies, including acoustic sensors, video analytics, access control and radio dispatch. A robust VMS also enables operators to control functions such as video replay, geographical information systems tracking, email alerts and hand-off to law enforcement. With the right combination of technologies, facilities can take monitoring and evidence collection to the next level The primary purpose of the delay facet of the overall perimeter protection strategy is to stall an attempted intrusion long enough for responders to act. Access control systems play a key role in realizing this objective. When a security officer sees a non-compliant, suspicious individual on the camera feed, the officer can lock all possible exits to trap them in one area all through the VMS. 5. Intelligence: Collect Evidence And Debrief More data and intelligence collected from an event equals more crucial evidence for crime resolution and valuable insight for protecting against future incidents. With the right combination of technologies, facilities can take monitoring and evidence collection to the next level. One innovative resource that has become available is a live streaming application that can be uploaded to smart phones and used for off-site surveillance. This app gives personnel the power to follow intruders with live video anywhere and allows operators to monitor alarm video in real-time. Geographic Information System (GIS) maps are computer systems utilized for capturing, storing, reviewing, and displaying location related data. Capable of displaying various types of data on one map, this system enables users to see, analyze, easily and efficiently. Multi-sensor cameras, possessing both visible and thermal capabilities, provide high-contrast imaging for superb analytic detection (in any light) and High Definition video for evidence such as facial ID or license plate capture. Integrating these two, usually separated, camera types into one helps to fill any gaps that either may normally have. Still, in order to capture and store all of this valuable information and more, a robust, VMS is required. Recorded video, still images and audio clips serve as valuable evidence in the event that a trial must take place to press charges. Control room operators can use data collection tools within their VMS to safely transfer video evidence from the field to the courtroom with just a few clicks of their mouse. More advanced video management systems can go a step further and package this data with other pertinent evidence to create a comprehensive report to help ensure conviction.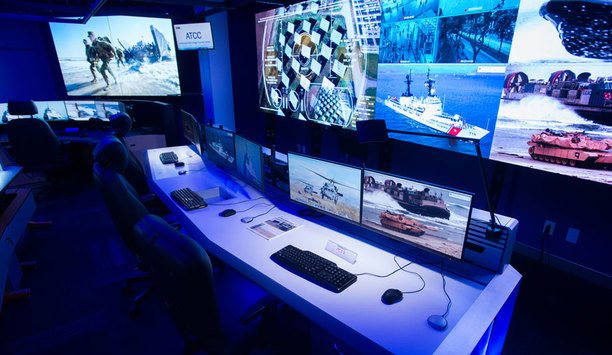 Not An Afterthought: The Significance Of Security Control Room Aesthetics
Security control rooms should be functional and durable, and their aesthetics should incorporate matching colors that are conducive to a 24/7 operating environment—not too much contrast and easy on the eyes. Another factor driving aesthetics is an enterprise's desire to create a 'showpiece' to demonstrate a commitment to security for shareholders and other stakeholders. "Everyone wants to have a good-looking control room and a cost-effective design," says Matko Papic, Chief Technology Officer of Evans Consoles. Critical Role Of Lighting And Aesthetics "Lighting is a critical factor for operators," adds Papic. Studies of control rooms have sought to address issues of circadian rhythms (physical, mental, and behavioral changes that a person undergoes over a 24-hour cycle, based on responses to light) and the impact of changing light colors throughout the day. Flexibility is key. Properly adjusted light can increase alertness at 2 a.m.; controlling the color, tone and intensity of light can increase productivity any time of day. Evans Controls has experts who can do a lighting study of a room as part of construction services and consulting. Evans Controls has experts who can do a lighting study of a room as part of construction services and consulting Aesthetics, depending on the control room, can be very important, agrees Randy Smith, President of Winsted. His company accommodates aesthetics by using a variety of matching laminates, solid (Corian-type) surfaces, and sometimes real wood. They can put in a console with matching work surfaces, a credenza or other furnishings, or can even match existing décor in a facility. Customized Tailored Furnishing Security control rooms, often operating in glass enclosures, are often used to "make a statement" about the security of a facility, says Smith. Companies want the control rooms to be up-to-date, and have "cool designs." Sometimes they want to add a company logo to a work surface or side panels, or they want to employ corporate colors in the design. Winsted can customize its offerings to meet any such requirements, says Smith. In too many instances, the control room is an afterthought: They just install furniture that fits with the monitors. How the furnishings are tailored to the operator is often not considered, says Papic. He offers several other considerations: Will the furniture last the lifetime of the control room? How adaptable is a design to possible future changes, whether larger monitors, managing cables, or ability to reconfigure the console? Furniture should not be viewed as a transactional item; there are more issues to address beyond physically housing the equipment, says Papic. Read part 5 of our Control Rooms series here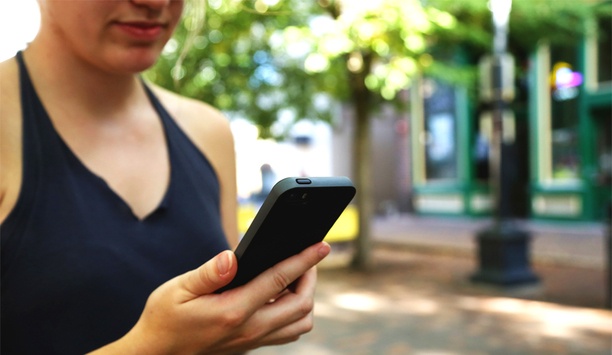 Mobile Communications Make The Public An Additional Sensor On The Field
Today, almost every employee carries with them a smart device that can send messages, capture, and record images and increasingly live-stream video and audio, all appended with accurate location and time stamping data. Provide a way for staff to easily feed data from these devices directly to the control room to report an incident and you have created a new and extremely powerful 'sensor', capable of providing accurate, verified, real-time multi-media incident information. You need only to watch the television when a major incident is being reported. The images are often from a witness at the scene who recorded it on their device. It is madness that it has until now been easier for people to share information around the world via Facebook and YouTube etc, in a matter of minutes, than it is to transmit it to those that need to coordinate the response. The Public As An Additional Security And Safety Sensor In the UK, a marketing campaign designed by government, police and the rail industry is currently running. Aiming to help build a more vigilant network on railways across the country and raise awareness of the vital role the public can play in keeping themselves and others safe, the 'See It. Say It. Sorted' campaign urges train passengers and station visitors to report any unusual items by speaking to a member of rail staff, sending a text, or calling a dedicated telephone number. Essentially, the campaign is asking the public to be an additional safety and security sensor. However, with the help of the latest mobile app technology, it is possible to take things to a whole new level and this is being demonstrated by a large transport network in the US. This organization recognized that the ideal place to begin its campaign of connecting smart devices to the control room as an additional sensor, was by engaging its 10,000 employees (incidentally, this is approximately twice the number of surveillance cameras it has). These employees have been encouraged to install a dedicated app on their cellphones that enables them to transmit important information directly to the control room, as well as a panic button for their own safety. This data can be a combination of images, text, audio, video and even live-streaming, to not only make the control room aware of the situation but give them eyes and ears on the ground. For the control room operator, the insights being fed to them from this 'sensor' have arguably more value than any other as they provide pinpoint accurate and relevant information Combating Control Room Information Overload For the control room operator, the insights being fed to them from this 'sensor' have arguably more value than any other as they provide pinpoint accurate and relevant information. For example, if an alert comes in about a fire on platform 3, the operator doesn't necessarily require any of the information from the other sensors, nor does he need to verify it's not a false alarm. He knows that the information received has been 'verified' in-person (it is also time and location stamped) and that there is an employee located in the vicinity of the incident, who they can now directly communicate with for a real-time update and to co-ordinate the appropriate response. Compare this to a 24/7 video stream from 5000 cameras. It is in stark contrast to the typical issue of sensors creating information overload. The employee only captures and transmits the relevant information, so in essence, the filtering of information is being done at source, by a human sensor that can see, hear, and understand what is happening in context. So, if an intruder is climbing over a fence you no longer need to rely on the alert from the perimeter alarm and the feed from the nearest camera, you simply send a patrol to the location based on what the person is telling you. Furthermore, if the control room is operating a Situation Management/PSIM system it will trigger the opening of a new incident, so when the operator receives the information they are also presented with clear guidance and support regarding how to best manage and respond to that particular situation. Transport networks are using staff and the public as additional safety and security sensors Application Of Roaming Smart Sensors To be clear, this is not to suggest that we no longer need these vitally important sensors, because we do. However, one major reason that we have so many sensors is because we cannot have people stationed everywhere. So, in the case of the US transit company, it has been able to add a further 10,000 roaming smart sensors. This can be applied to other industries such as airports, ports, warehouse operations, stadiums, and arenas etc. Now, imagine the potential of widening the scope to include the public, to truly incorporate crowdsourcing in to the day-to-day security function. For example, in May, it was reported that West Midlands Police in the UK would be piloting an initiative that is asking citizens to upload content relating to offences being committed. Leveraging Existing Hardware Infrastructure Typically, when introducing any form of new security sensor or system, it is expected to be an expensive process. However, the hardware infrastructure is already in place as most people are already in possession of a smart device, either through work or personally. What's more, there is typically an eager appetite to be a good citizen or employee, just so long as it isn't too much of an inconvenience. Innovations in smart mobile devices has moved at such a pace that while many security professionals debate if and how to roll-out body-worn-cameras, members of the public are live-streaming from their full HD and even 4K ready phones. The technology to make every employee a smart sensor has been around for some time and keeps getting better and better, and it is in the pockets of most people around the world. What is different now is the potential to harness it and efficiently bring it in to the security process. All organizations need to do is know how to switch it on and leverage it.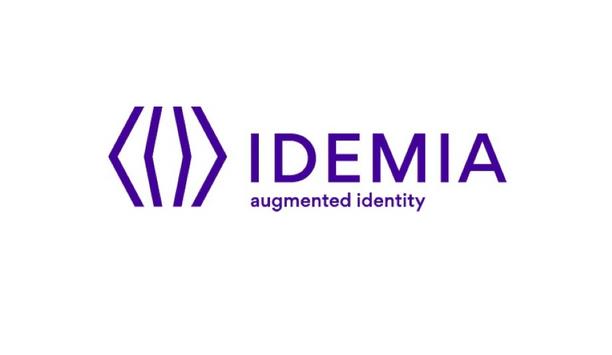 IDEMIA Announces Appointment Of Andrew Boyd As Its Chief Executive Officer (CEO) For IDEMIA National Security Solutions Division
IDEMIA, the globally renowned provider of Augmented Identity and Identity Management solutions, has announced the appointment of Andrew Boyd to the position of President and Chief Executive Officer (CEO) for IDEMIA National Security Solutions. Andrew Boyd will be responsible for the over-all strategic growth and leadership of the team, delivering state-of-the-art technology solutions that support national defense, national security, and the classified missions' space. Security and Intelligence expert Boyd joins IDEMIA with more than twenty-five years of military and industry experience Boyd joins IDEMIA with more than twenty-five years of military and industry experience in the creation of mission critical solutions within the United States Federal Government and commercial markets. Most recently, Boyd was Senior Vice President (SVP) of Defense and Intelligence for SAIC, where he led growth strategies for its IT modernization and digital transformation business unit. Prior to SAIC, Andrew served in leadership roles in the United States Air Force, Unisys Federal, Engility, Northrop Grumman and a number of other innovative small businesses. He was responsible for creating a wide range of IT Service and Product offerings across Intelligence, Defense and Federal Civilian Agencies. Extensive experience in Federal and Defense space "Andrew brings a wealth of knowledge and expertise to IDEMIA with a proven track-record of generating significant growth and profit throughout his career," said Edward Casey, Chief Executive Officer (CEO) at IDEMIA Identity & Security North America. Edward adds, "His unique experience working in both the Federal and Defense space make him an ideal candidate to lead this critical area of our business. Andrew will be a valuable addition to the IDEMIA team, and I look forward to supporting Andrew as he takes on this new role."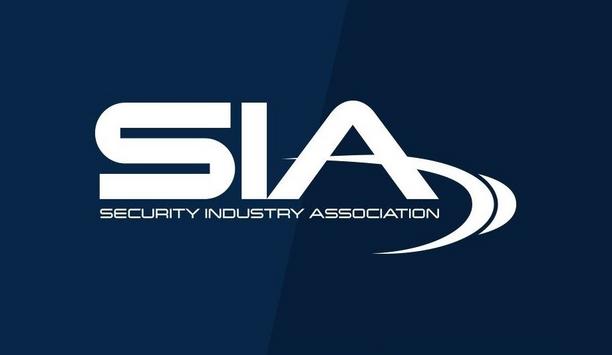 Security Industry Association Announces The Winners Of The 2020 SIA New Product Showcase Awards
The Security Industry Association (SIA) has announced the 2020 winners of the SIA New Product Showcase Awards, the flagship awards program in partnership with ISC West recognizing innovative security products, services and solutions. Top among the winners – who were recognized July 9 during a virtual awards show – was Leica Geosystems, part of Hexagon, receiving the 2020 Best New Product Award. Since its inception in 1979, the SIA New Product Showcase has been the security industry's premier product awards program. New products are reviewed by a panel of judges with extensive industry experience, and in 2020, following significant deliberations, the 30 judges presented awards for technologies covering 23 product and service categories. Leica Geosystems, part of Hexagon, received the Best New Product honor for its 3D Surveillance with Leica BLK247, submitted in the Emerging Technologies category. Building security The 3D Surveillance with Leica BLK247 is "a first-of-its-kind reality capture sensor for building security and operations," said Leica Geosystems. "It is the latest product in the company's BLK product line, a collection of reality capture, scanning and photogrammetry hardware and software. The BLK247 offers continuous, 24/7 LiDAR-based 3D monitoring and change detection within spaces. It does this using LiDAR, 3D digital fencing and continuous scanning to monitor buildings and spaces 24 hours a day, 7 days a week." The prestigious Judges' Choice Award was presented to Suprema Inc. for the Airfob Patch product, submitted in the Access Control Devices & Peripherals Hardware – Wireless category. "Airfob Patch is the world's first mobile-to-RF-card signal translator, enabling mobile phones to communicate with the existing RF card readers," said Suprema Inc. "Wire, batteries nor construction is required for installation. Airfob Patch charges itself by using the existing RF field signals transmitted from the RF reader. It transforms the RF fields into its own power source." New Product Showcase Merit Award SIA is proud to present John Spooner with the 2020 SIA New Product Showcase Merit Award" Additionally, John Spooner – executive vice president at Alarm Detection Systems and an active volunteer judge in the SIA New Product Showcase program. Spooner received the New Product Showcase Merit Award, which recognizes an individual or company who, through their support of the New Product Showcase, demonstrates a commitment to the vision and mission of the program, contributes to its success and promotes the advancement of SIA and the security industry overall. "SIA is proud to present John Spooner with the 2020 SIA New Product Showcase Merit Award; John has not missed a single SIA New Product Showcase event since he began as an active volunteer judge in the program 17 years ago," said Chris Grniet, chair of the SIA New Product Showcase Committee. "He has always been a fair and honest participant and has never hesitated to jump in and help whenever we need him. He has been exemplary in his commitment, participation and ability to help the group reach consensus." Services and contributions "Following hours of panel-driven judging and technology demonstrations, SIA is thrilled to recognize the 2020 winners of the SIA New Product Showcase Awards for their innovative products, services and contributions representing the best new offerings in the market," said SIA CEO Don Erickson. "SIA applauds all the honourees who received awards in 2020 and particularly Leica Geosystems and Suprema Inc. for standing out in this highly competitive field of entrants to earn the Best New Product and Judges' Choice distinctions. Additionally, we congratulate John Spooner on receiving the 2020 New Product Showcase Merit Award in recognition of his many valuable contributions to this premier program." Award winners The 2020 SIA New Product Showcase winners are: Best New Product Award Winner – Leica Geosystems, Part of Hexagon: 3D Surveillance with Leica BLK247 Judges' Choice Award Winner – Suprema Inc.: Airfob Patch New Product Showcase Merit Award Winner – John Spooner, executive vice president, Alarm Detection Systems Category Awards Access Control Devices & Peripherals Hardware – Wireless Winner – dormakaba: BEST Switch™ Tech Access Control Software, Hardware, Devices & Peripherals – Wired Winner – Swiftlane: Swiftlane Access Control Honorable Mention – Altronix Corporation: Tango Anti-Terrorism/Force Protection and Biometrics Winner – Gibraltar Perimeter Security: G-1441 Ultra-Shallow Bollard Winner – IDEMIA: VisionPass Commercial Monitoring Solutions Winner – IronYun Inc.: AI NVR Edge Analytics Communications and Networking Solutions Winner – Axis Communications, Inc.: AXIS C8210 Network Audio Amplifier Convergence and Integration Solutions Winner – Blue Light: Blue Fusion Design, Diagnostic and Installation Tools Winner – Alarm.com: On-Site Wrap Up Emergency Communication Systems Winner – Verint: NowForce Emerging Technologies Winner – BioConnect: BioConnect's Unified Mobile Access Solution Winner – IPVideo Corporation: HALO IOT Smart Sensor 2.0 Fire/Life Safety Winner – Kidde: Kidde Optica Smoke Detectors Hosted Solutions/Managed Services Winner – SiteOwl: SiteOwl Intrusion Detection and Prevention Solutions (Physical) – Wireless Winner – Alula: Slimline Touchpad Honorable Mention – Cartell: CW-SYS Wireless Driveway System Lock and Key Solutions Winner –Medeco: All Weather Padlock Honorable Mention – Abloy Oy: ABLOY® BEAT Mobile Solutions (Connected) Winner – CloudScann: Visual Intelligence Control Center (VICC) With VisualC3 Mobile Honorable Mention: Rapid Response Monitoring: rapidSMS Smart Home Solutions Winner – Alarm.com/Building36: Smart Water Valve+Meter Threat/Risk Management Software Applications Winner – Splan Inc.: SIVI™ – Splan Intelligent Visitor Insights Video Surveillance Advanced Imaging Technologies Winner – Axis Communications, Inc.: AXIS Live Privacy Shield Video Surveillance Cameras (HD/Megapixel) Winner – Bosch Security and Safety Systems: MIC IP Ultra 7100i Honorable Mention – Hanwha Techwin: PNM-9085RQZ Video Surveillance Data Storage Winner – Dragonfruit AI: Dragonfruit LiveArchive Video Surveillance Hardware and Accessories Winner – EIZO Inc.: FDF2711W-IP Video Surveillance Management Systems Winner – Airship Industries, Inc.: Airship EMS v5.4.5 During the 2020 SIA New Product Showcase virtual awards ceremony, in addition to the presentation of the overall and category-specific awards, attendees enjoyed hearing insights from New Product Showcase judges into innovations driving product advancements in the security industry.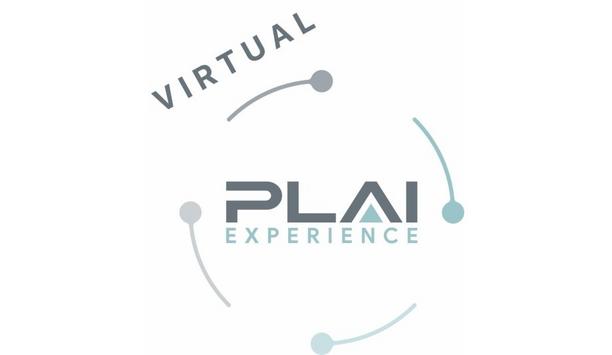 PSIA To Showcase Commercial Implementation Of The Virtual PLAI Experience At ISC West 2020
In 2019, the PSIA decided to have one of the most compelling demonstrations for its PLAI specification at ISC West 2020. It would rely on a cloud-based agent, which would allow attendees to badge and authenticate at various vendor's stands who had implemented the spec. In 2020, technical development was progressing well and eight vendors were set to have PLAI implemented in devices and systems at their various booths and suites in Las Vegas. Of course, ISC West was canceled, but the group was able to do a quick reset for a Virtual PLAI Experience six weeks later. Synchronizing identity data The reception for the Virtual PLAI Experience was impressive, with over 400 people registered. On May 20, the event took place, with PLAI-enabled products in three countries (U.S., Ireland, and Switzerland) and seven states (Massachusetts, New York, New Jersey, Tennessee, Texas, Georgia, and Colorado) participating. The demonstration was conducted on Zoom which showed not only the main PLAI dashboard with products passing and synchronizing identity data, but also each participant's product performing after card authentication. PACS and biometric systems The members of the PSIA were particularly gratified to see the enthusiastic response to our PLAI demonstration" David Bunzel, PSIA Executive Director, noted, "The members of the PSIA were particularly gratified to see the enthusiastic response to our PLAI demonstration. Hard work by the participating companies allowed us to show PLAI performing in a real-world environment similar to how it will be used in commercial implementations." Two weeks later the PSIA hosted a Q&A session with industry professionals which provided time for deeper discussions on how PLAI could be deployed in enterprise applications. "The PSIA has demonstrated that PLAI is ready for commercial deployment," said Consuelo Bangs, Sr. Program Manager at Idemia Identity & Security. "Our ability to pass identity data to multiple PACS and biometric systems and synchronize them in real time will offer a significant benefit to our customers." Significant commercial implementations The PSIA has a video recording of the Virtual PLAI Experience on its site and is working on a condensed version of the demo to share with industry professionals. Momentum is building in the market for PLAI with a number of commercial implementations in large enterprise customers in process. "PLAI is satisfying a critical requirement for some of our large customers," said Stuart Tucker, Vice President, Enterprise Solutions at AMAG Technology. "We expect to announce some significant commercial implementations of PLAI this year."
Featured white papers
6 Questions To Ask When Choosing A Security System
Download
'Boosting On-Site Safety And Security
Download
Optimize Your Business with Analytics and AI
Download