BCDVideo Switchers & Switches
(8)
Browse Switchers & Switches
CCTV switcher products updated recently


Surge Protection For Security Installations: 2017 Saw Increased Investment
In 2017, DITEK saw how power surges from the many natural disasters that took place damaged many businesses. In a natural disaster, or even everyday business operations, a facility's entire investment in security, life safety and surveillance systems technology can be disabled or rendered useless in a few seconds. Surge protection solutions can mitigate those risks and protect security investments. Proactive Approach To Risk Mitigation Throughout 2017, we also witnessed a change in how enterprises view surge protection, which included how investments are being made in surge protection to protect valuable security, life safety and surveillance systems, while also reducing downtime, manpower costs, liability vulnerabilities, and possibly compliance issues that can force businesses to actually cease operations. Effective security management is about mitigating risks. But risks cannot be mitigated without a proactive approach. Enterprises and integrators, who take the time to assess risk and to develop a strategy to incorporate effective detection, deter and response criteria to protect physical assets will be successful in 2018. 2018 And Beyond That strategy includes designing surge protection into new security systems, while also adding surge protection to existing systems. Enterprises and security integrators who implement a surge protection strategy during security planning processes – or after – will be exercising prevention and mitigation, and they will be successful in 2018 and beyond. Surge protection devices have an untapped potential for enterprise surveillance and security systems In 2017, Ditek continued to offer security end users a solid surge protection solution. We also successfully educated system integrators, who are seeking value-added products or services to incorporate into their portfolios, on the importance of surge protection devices. Educating Security Integrators We believe that surge protection devices have an untapped potential for enterprise video surveillance and security systems, because they can and do meet safety and security challenges that have been rarely identified in the past. We are looking forward to 2018, when we will continue to develop new surge protection products – including a new product engineered to protect up to twelve individual fuel dispensers, which is critical to the financial operation of convenience stores. We will also continue to educate security integrators about the importance of including surge protection in the design/build RFP, to not only secure an enterprise's valuable security equipment, but also to help integrators to differentiate their capabilities and knowledge from the competition.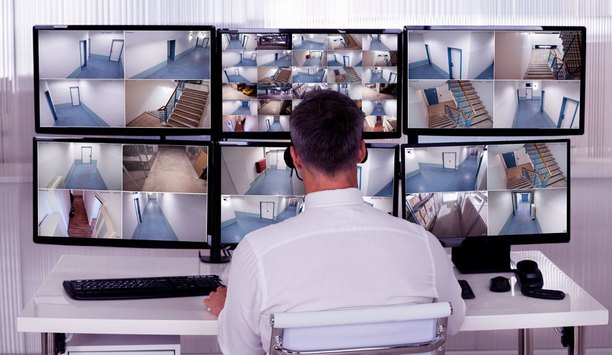 Technology Evolution Leads To Changes In Security Control Room Furniture
Technology is changing the look and function of today's security control rooms. Old-school CRT (cathode-ray tube) monitors are giving way to the thinner, flat screen monitors in the control room environment, but the transition is gradual. Randy Smith of Winsted still sees many control rooms that need to make the conversion, which is a boon to his company's business. Furniture today is designed differently to accommodate the thinner monitors, often with larger screens. Need For Integrated Rack Systems With the increase of IP-based systems comes the need for integrated rack systems that include advanced functionality such as cable management, adds Jim Coleman, National Sales Manager, AFC Industries. Server rooms are environmentally controlled by cooling systems and power systems monitored on the IP network. Low-profile flat screens allow centers to utilize space vertically, thus creating a smaller footprint for the consoles. Additionally, with IP-based systems, workstations will have a smaller footprint because there is less cumbersome equipment. In most cases the servers are stored in a secured, climate controlled environment to eliminate overheating of the servers and maintain their security, says Coleman. This environment also helps with cable and power management. AFC builds technical furniture racks that adhere to the precise needs of computer network server room operators. The company designs and fabricates LAN workbenches with versatile functionalities, and server room workstation racks that are scalable. There is a complete line of IT workbenches, IT computer racks and computer server rack mounts with flexible mounting options. In most cases the servers are stored in a secured, climate controlled environment to eliminate overheating of the servers and maintain their security Flexible Control Room Designs Matko Papic, Chief Technology Officer of Evans Consoles, says the transition from bulky CRT equipment to flat-screen (lower profile) monitors was a major disruption in control room design; it changed the whole dynamic. Another evolution is the use of IP video streaming, which allows more flexibility in manipulation of audio-video content, and requires more flexible control room designs. Another shift, driven by larger, higher-definition monitors, is a shift to fewer monitors that display more information. Instead of a smaller monitor for each information stream, larger monitors now consolidate that information into "dashboard" displays. Looking ahead, control rooms will need to be more flexible, both in the initial design and the ability to adapt to changing technology, says Papic. Legacy customers who are currently using PCs may be moving to more remote applications. Sit-stand equipment will continue to be increasingly prevalent. "There will be more emphasis on flexibility, technology integration, and the ability to change over the life of the system," says Papic. Consolidation Of Multiple Operations Into A Single System A trend in security is consolidation of multiple physical operations into a single system, says Papic. As a result, more customers are taking more interest in alarm management and situational awareness. How is the technology being used in terms of alarm triggers? How can the systems react rapidly and provide information to a larger audience in the control room? These questions impact how control rooms are designed, and Evans Consoles can adapt lessons learned from other markets to these trends in the security arena. Greater use of technology is inevitable, says Coleman of AFC Industries. "It is virtually impossible for humans to monitor all security data at the street level in our cities," he says. "As computers become more powerful and their programs more all-encompassing, we will see a greater shift to robotic and technology uses that will provide enhanced monitoring capabilities and safety reactions." Read our Control Rooms series here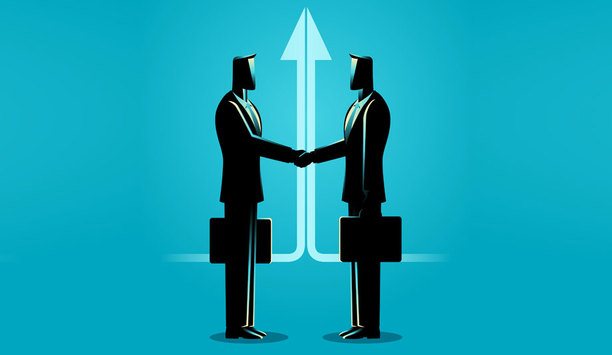 Will Security Industry Consolidation Stifle Innovation?
The security industry will continue to see consolidation through acquisition in 2017. At the advent of IP camera adoption, we saw a great decline in large vertically integrated companies, which spurred a new era of innovation within smaller IP camera manufacturers, VMS providers and other hardware companies for storage and managed switches. We are now living in a new era of consolidation that is taking us full-circle back to vertical integration. Ultimately, the industry as a whole suffers because this consolidation will stifle innovation until the next big technology disruption takes shape. Interoperability Across Different Verticals This time last year, we noted that the marketplace was moving toward converged technologies and the need for alarm management across multiple platforms into a common interface, turned out to be a popular request. If anything, we are only seeing just the beginning phases of this transition. The biggest surprise is that interoperability is not only confined to security technology, but also extends to parallel systems such as building automation, safety and environmental controls, and even Enterprise Resource Planning (ERP) software. Using Video Event Management Software (VEMS) alongside these intelligent platforms proves to be a valuable verification process for many new and exciting vertical markets. Arteco plans to continue the revenue growth and brand awareness achieved in 2016 Event-Based Video Security Software At Arteco, our highest growth sectors tend to be slightly insulated from economic fluctuation in the sense that we focus on securing critical infrastructure (electrical utilities and communications) as well as corporate and education campuses. Unfortunately, the continued growth in active shooter incidents have made physical security concerns top of mind for many organizations regardless of economic impact. The unexpected repercussions are that many new security technologies are emerging that cater to real-time event notification on both the macro and micro level. The exciting part of this trend is that users are leveraging a layered approach with multiple autonomous applications working together toward a common goal to improve security, which will hopefully ensure a high level of protection. Business Growth And Challenges Business has continued to grow year-over-year, and 2016 was a huge step forward for Arteco not only in terms of revenue growth, but also increased brand awareness in the United States and abroad. Our biggest challenge continues to be the crowded VMS market, which is filled with lower cost or even free substitute products. We are making great strides in overcoming this challenge by having a wonderful team of people, both on the technical and sales side of the organization, who are focused on finding new and innovative ways to advance intuitive, open and affordable event-based and intelligent video security software into 2017. See the full coverage of 2016/2017 Review and Forecast articles here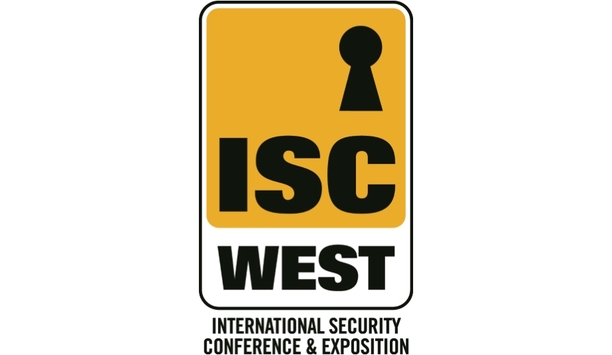 Iluminar CEO Eddie Reynolds To Speak At ISC West 2019 On Women's Panel
iluminar, a specialty security lighting manufacturer, is excited to announce that its CEO, Eddie Reynolds, has been selected to speak on a panel at ISC West 2019, the largest trade show for the security channel in the United States. Taking place April 9-12, 2019, ISC West will welcome over 30,000 security professionals and 1,000 exhibiting companies at the Sands Expo and Convention Center in Las Vegas. Female-Driven Panel Reynolds will join a female-driven panel at ISC West on April 9 called, "Being a Woman Owned Business Owner in the Security Industry is an Advantage, not a Disadvantage." The discussion will center around the task of starting a business within the security industry, traditionally seen as male dominated. The panel of female entrepreneurs represent a security supplier, security integrator, security recruitment firm, and a government security contracting consultant. Each woman will share what led her to start her own business as well as best practices for success. "I am honored to speak alongside such exemplary women and discuss information and tools that can empower women to start their own businesses in the security industry," said iluminar's CEO Eddie Reynolds. "I hope this panel inspires more women to be self-starters and leaders because a diverse workforce helps the entire industry to thrive." The Panel Will Feature The Following Executives: Maureen Carlo, business development manager at BCDVideo Christine Lanning, president of Integrated Security Technologies Rebecca Bayne, president of Bayne Consulting & Search Inc. Lynn De Seve, president of GSA Schedules Inc. Eddie Reynolds, CEO and co-founder of iluminar Inc.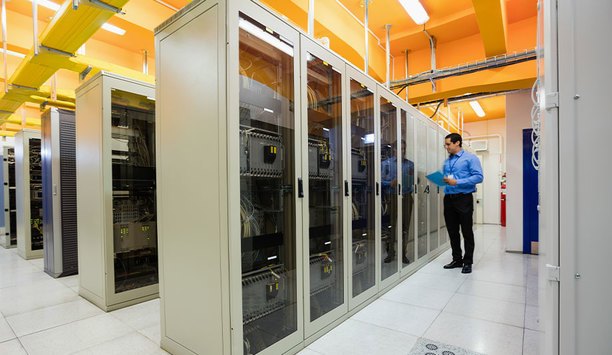 Adapting Servers For IP Video Surveillance Systems: Evolution Of Hyperconverged Systems
A hyperconverged infrastructure is a software-defined environment in which various elements of a physical security system – computing, storage and networking – are combined together and run more efficiently on fewer hardware devices. Rather than each element of a system being represented by a physical hardware device, those elements are combined on a cluster of hardware devices. Hypervisor software separates a computer's operating system and applications from the underlying physical hardware. The elements continue to function as before, and software keeps them separated virtually, while also enabling the system to run more economically on less hardware. Virtualization Within Hyperconverged Systems Hypervisor software separates a computer's operating system and applications from the underlying physical hardware Software companies such as VMWare, Microsoft Hyper-V and Nutanix provide virtualization software that enables hyperconverged systems in the IT world. However, bringing hyperconverged systems to the world of video surveillance requires special handling, and security integrators may not be aware that hyperconverged software from the IT market does not work seamlessly with video data. Specifically, these hypervisor software systems have latency problems that are not compatible with video. Therefore, hyperconverged software systems must be adapted to meet video's needs. Companies working to bring hyperconverged systems to the video market are taking proper measures to ensure that those systems deliver on expectations of security integrators and end users while also providing economic and operational advantages of hyperconverged systems. Why A Virtual Machine Can Aid Your Server Solution A hyperconverged system can transition a stack of 10 or more application servers down to three servers, with all the applications still virtually separated on fewer machines. Each server is used to 100 percent of its capacity, which is more efficient. Companies working to bring hyperconverged systems to the video market are taking proper measures to ensure that those systems deliver on expectations Both operating and maintenance expenses are lower, and if more computing resources are needed for a virtual machine, the software interface enables an end user to allow more processing power, RAM or disk space to that application. Less servers equate to less equipment costs, and also less costs for rack space, cooling and other related expenses. When a video system is working on a hyperconverged cluster, what happens if there is a hardware failure? The virtual system gets moved to a cluster that is working, but there might be a 30-second gap in video, which would not be acceptable for a critical application. All video must therefore be saved in two places. Virtualized Server Stacks From BCDVideo BCDVideo has entered into an engineering partnership with Scale Computing to develop an optimized hypervisor based on Scale Computing's HC3 software that is also efficient for writing video.Less servers equate to less equipment costs, and also less costs for rack space, cooling and other related expenses Virtualization in the physical security market can create traffic patterns that are unlike traditional IT, and changes need to be implemented to accommodate for that. To avoid a "bottleneck" that can occur during the virtualization process, the virtual machine and the underlying physical hardware must be optimized to account for the virtualization process. "Performance and high-availability are critical in the video surveillance market and not all HCI solutions will adapt to video data," said Dan Pierce, VP of Strategic Sales at Scale Computing. "With Scale Computing's HC3 platform and BCDVideo's 'purpose built' approach, customers will benefit from a solution that's adapted to meet industry wide requirements while simplifying the management and maintenance of their infrastructure." Hyperconverged infrastructure will become more and more prevalent in the video market, especially for large systems that have high camera counts and longer video retention times. Hyperconverged systems offer a more efficient use of resources and save costs because hardware is more fully utilised. Previous problems of using hyperconverged systems for video have been solved, which paves the way for much more widespread deployment. Over time, we should expect hyperconverged system to become more common for larger video installations, such as gaming, sports arenas, large cities, universities, corporate campuses and airports. The key to success is applying knowledge both of the needs of video systems and of how hyperconverged systems can be adapted to meet those needs.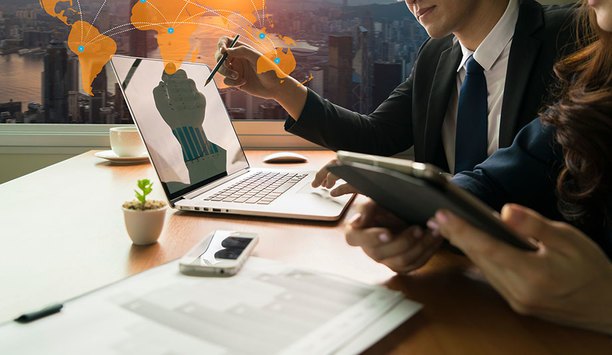 Adapting Servers For IP Video Surveillance Systems: Why The Supply Chain Matters
Anyone looking to ensure customer satisfaction in the video server market for security integrators and end users need look no further than the supply chain. Eliminating the inconsistencies and time delays in the supply chain is a key strategy to ensure customer success, and certified systems builders can provide extra value in the process. Tom Larson, Chief Technology Officer, BCDVideo, says supply chain issues impact customer satisfaction for integrators and end users at all stages of an integrator's job – at presale, during deployment and for after-sale support. Data capture form to appear here! Stage One: Presale Sticking with large, enterprise-grade server manufacturers like Dell and HP guarantees the widest possible selection of high-quality products For an integrator commissioning a video job, a systems builder can provide a wide selection of server and networking products – including the exact needs of any application – through an association with a large-scale OEM (original equipment manufacturer). The scale of the manufacturer also ensures the quality of products; each individual component is made by the same manufacturer so quality and compatibility of the assembled product are givens. In contrast, a generic, non-branded, do-it-yourself server product might be assembled from components made by various no-name manufacturers in an approach reminiscent of Frankenstein, a mixed bag of parts on the inside. Sticking with large, enterprise-grade server manufacturers like Dell and HP guarantees the widest possible selection of high-quality products, says Larson. Stage Two: During Deployment After an integrator specifies a system, the deployment stage again relies on effective management of the supply chain. In this case, it's the systems builder that ensures immediate availability of needed server and networking products that are pre-tested and preconfigured before they are delivered to the job site.Creating a close relationship between integrators and their systems builders provides added confidence to integrators that their needs will be met Servers are imaged with the customer's choice of video management software before they are shipped – it's another time-saver for customers. Buying direct from a large manufacturer might involve longer lead times, especially if there is a huge amount of equipment involved. In contrast, systems builders can make the process easier by keeping proper levels of inventory on hand and generally ready to be shipped to a customer's site, within three to five days as needed. If the unexpected occurs with an installation, equipment is needed immediately. In critical situations, additional servers can be pulled from inventory, benched, properly configured, and overnighted if required for a project. A financially solid systems builder can also provide more favorable payment terms, such as net-30 or net-60, to help integrators with cash flow. Creating a close relationship between integrators and their systems builders provides added confidence to integrators that their needs will be met in a timely and professional way. The ability to return equipment within 60 days of purchase for any reason and with no questions asked saves time and also reduces the integrator's risk. That's another added service systems builders can provide. The system builder is encouraged to raise high expectations among their integrator customers during deployment and then work to meet, and even exceed, those expectations.All along the supply chain, their certified systems builders facilitate value to integrators and ultimately the end users Stage Three: After-Sale Support If a system component fails two years from now, how quickly can the component be replaced? Large server OEMs maintain seven years of components after a product's end-of-life, thus ensuring the availability of replacement components. The systems builder again plays a role in making sure that replacements are kept on-hand and can be shipped at a moment's notice. Another supply chain benefit when it comes to after-sale support is the world-wide availability of on-site technical support provided through large OEM server companies. All along the supply chain, their certified systems builders facilitate value to integrators and ultimately the end users, says Larson. This ensures rapid availability of equipment, flexible payment terms, expertise with system configuration, and the nurturing of a close working relationship with integrators. OEMs provide dependable products to build on, a long-term commitment to providing replacement components, and on-site technical service all over the world. The combination meets the market needs of security and video system integrators and ensures satisfaction of their end user customers.
Featured white papers
OSDP Is The Strongest Access Control For Your Business
Download
Preparing Your Organization With Quality Situational Awareness
Download
Is Your Access Control As Effective As You Think?
Download