Honeywell Security Switchers & Switches
(2)
Browse Switchers & Switches
CCTV switcher products updated recently


Surge Protection For Security Installations: 2017 Saw Increased Investment
In 2017, DITEK saw how power surges from the many natural disasters that took place damaged many businesses. In a natural disaster, or even everyday business operations, a facility's entire investment in security, life safety and surveillance systems technology can be disabled or rendered useless in a few seconds. Surge protection solutions can mitigate those risks and protect security investments. Proactive Approach To Risk Mitigation Throughout 2017, we also witnessed a change in how enterprises view surge protection, which included how investments are being made in surge protection to protect valuable security, life safety and surveillance systems, while also reducing downtime, manpower costs, liability vulnerabilities, and possibly compliance issues that can force businesses to actually cease operations. Effective security management is about mitigating risks. But risks cannot be mitigated without a proactive approach. Enterprises and integrators, who take the time to assess risk and to develop a strategy to incorporate effective detection, deter and response criteria to protect physical assets will be successful in 2018. 2018 And Beyond That strategy includes designing surge protection into new security systems, while also adding surge protection to existing systems. Enterprises and security integrators who implement a surge protection strategy during security planning processes – or after – will be exercising prevention and mitigation, and they will be successful in 2018 and beyond. Surge protection devices have an untapped potential for enterprise surveillance and security systems In 2017, Ditek continued to offer security end users a solid surge protection solution. We also successfully educated system integrators, who are seeking value-added products or services to incorporate into their portfolios, on the importance of surge protection devices. Educating Security Integrators We believe that surge protection devices have an untapped potential for enterprise video surveillance and security systems, because they can and do meet safety and security challenges that have been rarely identified in the past. We are looking forward to 2018, when we will continue to develop new surge protection products – including a new product engineered to protect up to twelve individual fuel dispensers, which is critical to the financial operation of convenience stores. We will also continue to educate security integrators about the importance of including surge protection in the design/build RFP, to not only secure an enterprise's valuable security equipment, but also to help integrators to differentiate their capabilities and knowledge from the competition.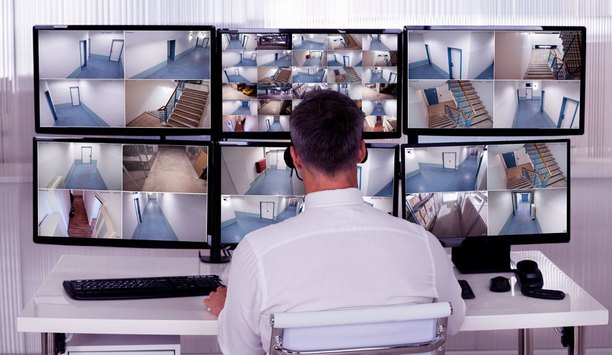 Technology Evolution Leads To Changes In Security Control Room Furniture
Technology is changing the look and function of today's security control rooms. Old-school CRT (cathode-ray tube) monitors are giving way to the thinner, flat screen monitors in the control room environment, but the transition is gradual. Randy Smith of Winsted still sees many control rooms that need to make the conversion, which is a boon to his company's business. Furniture today is designed differently to accommodate the thinner monitors, often with larger screens. Need For Integrated Rack Systems With the increase of IP-based systems comes the need for integrated rack systems that include advanced functionality such as cable management, adds Jim Coleman, National Sales Manager, AFC Industries. Server rooms are environmentally controlled by cooling systems and power systems monitored on the IP network. Low-profile flat screens allow centers to utilize space vertically, thus creating a smaller footprint for the consoles. Additionally, with IP-based systems, workstations will have a smaller footprint because there is less cumbersome equipment. In most cases the servers are stored in a secured, climate controlled environment to eliminate overheating of the servers and maintain their security, says Coleman. This environment also helps with cable and power management. AFC builds technical furniture racks that adhere to the precise needs of computer network server room operators. The company designs and fabricates LAN workbenches with versatile functionalities, and server room workstation racks that are scalable. There is a complete line of IT workbenches, IT computer racks and computer server rack mounts with flexible mounting options. In most cases the servers are stored in a secured, climate controlled environment to eliminate overheating of the servers and maintain their security Flexible Control Room Designs Matko Papic, Chief Technology Officer of Evans Consoles, says the transition from bulky CRT equipment to flat-screen (lower profile) monitors was a major disruption in control room design; it changed the whole dynamic. Another evolution is the use of IP video streaming, which allows more flexibility in manipulation of audio-video content, and requires more flexible control room designs. Another shift, driven by larger, higher-definition monitors, is a shift to fewer monitors that display more information. Instead of a smaller monitor for each information stream, larger monitors now consolidate that information into "dashboard" displays. Looking ahead, control rooms will need to be more flexible, both in the initial design and the ability to adapt to changing technology, says Papic. Legacy customers who are currently using PCs may be moving to more remote applications. Sit-stand equipment will continue to be increasingly prevalent. "There will be more emphasis on flexibility, technology integration, and the ability to change over the life of the system," says Papic. Consolidation Of Multiple Operations Into A Single System A trend in security is consolidation of multiple physical operations into a single system, says Papic. As a result, more customers are taking more interest in alarm management and situational awareness. How is the technology being used in terms of alarm triggers? How can the systems react rapidly and provide information to a larger audience in the control room? These questions impact how control rooms are designed, and Evans Consoles can adapt lessons learned from other markets to these trends in the security arena. Greater use of technology is inevitable, says Coleman of AFC Industries. "It is virtually impossible for humans to monitor all security data at the street level in our cities," he says. "As computers become more powerful and their programs more all-encompassing, we will see a greater shift to robotic and technology uses that will provide enhanced monitoring capabilities and safety reactions." Read our Control Rooms series here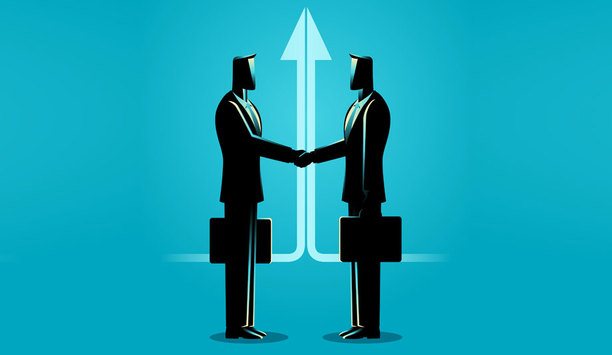 Will Security Industry Consolidation Stifle Innovation?
The security industry will continue to see consolidation through acquisition in 2017. At the advent of IP camera adoption, we saw a great decline in large vertically integrated companies, which spurred a new era of innovation within smaller IP camera manufacturers, VMS providers and other hardware companies for storage and managed switches. We are now living in a new era of consolidation that is taking us full-circle back to vertical integration. Ultimately, the industry as a whole suffers because this consolidation will stifle innovation until the next big technology disruption takes shape. Interoperability Across Different Verticals This time last year, we noted that the marketplace was moving toward converged technologies and the need for alarm management across multiple platforms into a common interface, turned out to be a popular request. If anything, we are only seeing just the beginning phases of this transition. The biggest surprise is that interoperability is not only confined to security technology, but also extends to parallel systems such as building automation, safety and environmental controls, and even Enterprise Resource Planning (ERP) software. Using Video Event Management Software (VEMS) alongside these intelligent platforms proves to be a valuable verification process for many new and exciting vertical markets. Arteco plans to continue the revenue growth and brand awareness achieved in 2016 Event-Based Video Security Software At Arteco, our highest growth sectors tend to be slightly insulated from economic fluctuation in the sense that we focus on securing critical infrastructure (electrical utilities and communications) as well as corporate and education campuses. Unfortunately, the continued growth in active shooter incidents have made physical security concerns top of mind for many organizations regardless of economic impact. The unexpected repercussions are that many new security technologies are emerging that cater to real-time event notification on both the macro and micro level. The exciting part of this trend is that users are leveraging a layered approach with multiple autonomous applications working together toward a common goal to improve security, which will hopefully ensure a high level of protection. Business Growth And Challenges Business has continued to grow year-over-year, and 2016 was a huge step forward for Arteco not only in terms of revenue growth, but also increased brand awareness in the United States and abroad. Our biggest challenge continues to be the crowded VMS market, which is filled with lower cost or even free substitute products. We are making great strides in overcoming this challenge by having a wonderful team of people, both on the technical and sales side of the organization, who are focused on finding new and innovative ways to advance intuitive, open and affordable event-based and intelligent video security software into 2017. See the full coverage of 2016/2017 Review and Forecast articles here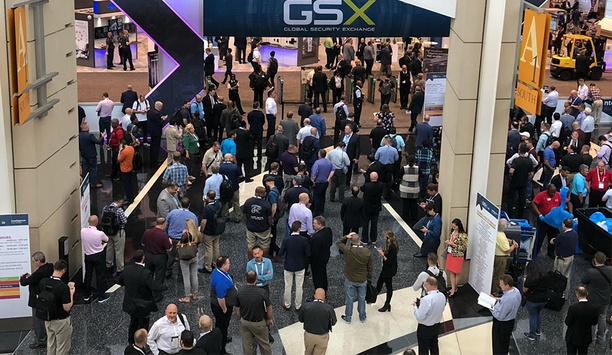 GSX 2019 Day Two Review: From Individual Products To The 'Big Picture'
One of the common characteristics of trade shows is booths with walls and walls of new products. Sometimes exhibitors seem intent on displaying everything in their portfolio, even though the displays appear cluttered and may not be welcoming. In an age of system sales, in particular, the emphasis on products can seem off kilter. Discussions with exhibitors at this year's GSX show reveal a new awareness of the need for less cluttered booths, but the equipment walls persist. Here's a review of Day 2 from the show floor. Allegion embraces more open booth design At GSX 2019, Allegion is among the exhibitors embracing a new, more open booth design that encourages engagement with customers and puts less emphasis on product displays. Discussions at the Allegion booth have centered around the value proposition and lower complexity of network-connected access control systems. The approach has been gaining a higher profile at Allegion since the company acquired Isonas, whose system configuration involves a reader-controller connected to the network via power-over-Ethernet cable. "Customers are also asking about Bluetooth technology and mobile applications," said Jonathan Mooney, Allegion sales leader. Allegion is looking to deploy the Isonas software in other products in their portfolio; it will be offered in the range of Schlage wireless locks by the middle of 2020.The benefit of the cloud and network is to remove a lot of complexity and unnecessary costs for access control" "The benefit of the cloud and network is to remove a lot of complexity and unnecessary costs for access control," said Mooney. Bosch offers complete security solution Bosch is introducing 55 new products at GSX 2019, but when it comes down to it, the company's overarching message is not about individual products but about how they can be combined into a larger system. "At the end of the day, the message from Bosch is 'how do I create a complete security solution?'" said Paul Garms, Bosch Director, Regional Marketing Security. "That's what we are trying to demonstrate: How do all these things integrate?" Most of interest to attendees are actual demonstrations, which are a unique aspect of the trade show experience. "It's nice at a show where we can really demonstrate what we are talking about when we say 'integrated solution,'" said Garms. "And people can say, 'oh yeah, if I trip this video analytic, the speaker will warn me I am approaching a restricted area.' Or, when the manager signs in on the intrusion panel, now the associate can access a door he wasn't able to before. It's that integration and the complete solution that resonates. People are also interested in new products. At a show, they like to see them in operation." At the Bosch booth, there is a big wall that illustrates some integration possibilities. An array of cameras was among the 55 new products introduced by Bosch, which also emphasized systems. Machine learning and advanced video analytics One implementation featured on the wall is Bosch's Camera Trainer machine learning system. The system can "train" a camera to recognize a car in a parking lot, for example. Among the new Bosch products is the Autodome 7000i, the next generation of a best-selling camera, now with H.265 encoding and analytics such as line crossing. There is also an outdoor panoramic camera that is adjustable to 180-degree or 360-degree views. The new, less expensive 3000i series cameras provide an affordable option with edge analytics and Bosch's data security protection included. Integration from Honeywell as well as 'the big picture' At Honeywell Security Group, Senior Product Manager G. Eric Green said the show seems to be much better attended than last year, "and we have had a lot of interest in our products." Even end-user attendees typical of the GSX show are interested in the details of technology, as well as "the bigger picture," commented Green. "Some of our booth visitors want to get into the weeds," he said. "They say they want this piece of hardware. But they also also interested in the big picture. How things are interacting is very important."Honeywell announced the 30 Series IP cameras, which can be used as part of video systems that comply with National Defense Authorization Act Section 889" "Most customers have installed products from other vendors that they expect us to work with. So integration is always at the top of the list. Can you work with these guys? Do you have an API? Do you support this piece of equipment? We always hear that a lot," said Green. "There are customers who want best-in-breed products, but they're not necessarily concerned about that coming from one manufacturer," he said. "Other customers want 'one throat to choke.' When something goes wrong, they don't want any finger-pointing." Web-based security console and frictionless access control Honeywell is showing a beta version of its Pro-Watch 5.0 product, which is coming out in Q1 next year. It is an integrated security console that provides a map view of access control, video management, intrusion and other third party systems. The web-based platform offers access to each element, all controlled by permissions. "We are also building in an incident workflow engine that allows an operator to see exactly what steps he should take when something occurs as defined by the supervisor or a security director," said Green. "It can literally walk you through, and it is completely freeform. Whatever you want it to say, it will say. This works in conjunction with access control, video, and all the things we talk to." The Honeywell booth was a busy place on day two of GSX 2019 Another new Honeywell product is the OmniAssure Touch reader, a "frictionless" device that can read a credential off a smart phone in a user's pocket. The user merely touches the reader, and it scans the area for a nearby mobile device that is authorized, and you can walk through the door. Honeywell also announced the 30 Series IP cameras, which are encrypted and can be used as part of video systems that comply with National Defense Authorization Act Section 889. They are made in Taiwan. Arcules' cloud security solution "There are fewer people here at GSX 2019, but we have seen a lot of really big companies looking for a cloud service," said Andreas Pettersson, CEO of cloud video company Arcules. At previous shows, questions about the cloud often seemed out of curiosity. Now, potential customers are more decisive: They say "we want to move to the cloud." Pettersson theorized that concerns about a possible weakening economy may prompt some companies to avoid the large capital expenditure of procuring a new on-premise system and instead opt for the minimal investment needed for a cloud system. Monthly operating expenses of a cloud system are also predictable and more easily managed, said Pettersson.At previous shows, questions about the cloud often seemed out of curiosity. Now, potential customers are more decisive Arcules is proactive on the subject of cybersecurity and has a two-page handout that summarizes the cybersecurity advantages of their system. They are eager to talk about cybersecurity as it relates to cloud systems, said Pettersson. He said that, in his experience, on-premise systems tend to have more cybersecurity issues, whether because ports are left open or a firewall is implemented incorrectly. Users may also seek to bypass the firewall — a dangerous practice that is not an option with cloud systems. Security patches may not have been implemented; in a cloud system, such updates are pushed out automatically. The recurring monthly revenue (RMR) aspect of cloud systems are a windfall to integrators who embrace the cloud. "One integrator said he went on vacation for the first time in years because he had the extra money coming in," said Pettersson. Control room integration from Vistacom "We're still fairly new to GSX, as our first show was 5 years ago, but what we have noticed is that the show continues to attract valuable attendees and drive critical conversations around what companies like ours must bring to the table in order to be successful in this space," said Dan Gundry, Director of Sales and Marketing, Vistacom. "We've had so many chances to learn from and share with potential customers and partners, and as a result, we continue to forge great relationships." Vistacom is highlighting its control room integration and the value enterprise organizations can gain from implementing one in their facility. The company works alongside end-user customers and security integrators to build a command center space, taking into account video wall display technology, operator consoles and furniture, audio and lighting considerations, as well as temperature and more, in an effort to optimize these centers. Stay tuned for the full GSX 2019 show review.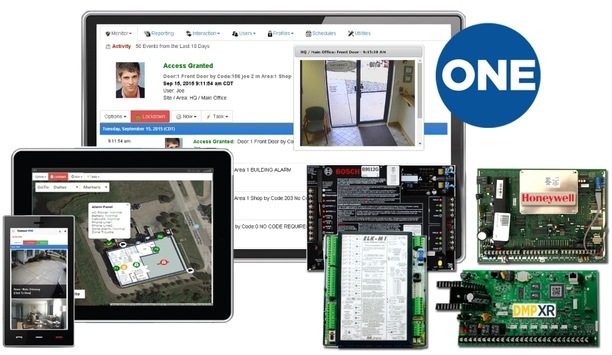 Connected Technologies' ConnectOne Access Expander's Capacity Boosted To Up To 100,000 System Code Users
Connected Technologies LLC, maker of the award-winning patented Connect ONE integrated cloud-hosted security management platform, has boosted the capacity of its Access Expander to handle up to 100,000 users. Prior to developing this new programming capability the Access Expander handled up to 10,000 system users, depending on the panel manufacturer's integration. Integrated access control Connect ONE allows security dealers to offer home automation with integrated access control Connect ONE allows security dealers to easily offer home and commercial automation with integrated access control, security, video, energy management and critical environmental temperature monitoring, as well as smartphone credentials through ScanPass Mobile Credential. Compatible with DMP XR panels; Bosch B/G; ELK M1; and Honeywell Vista Turbo, the enhanced features of the Access Expander provides up to 100,000 system users for DMP and 90,000 for ELK M1 with conventional readers and/or ScanPass Mobile Credentials. Honeywell Vista Turbo along with Bosch B and G series panels allows for 100,000 users when using ScanPass. Connect One Access Expander Connected Technologies is founded on the principle of acting on security dealer's needs in the field and that's how the latest iteration of Access Expander evolved, according to Mike Simon, Managing Partner, Connected Technologies. "We continually listen to the dealer and they were looking for additional user capacities for larger, enterprise solutions and thousands of users," he said. "Our goal is to help dealers secure new projects by providing value-add capabilities that help them achieve their goals." Additional features of the Access Expander include: 200+ total door expansion when used with ScanPass Mobile Credential 1,000 Permission Profiles 250 Time Windows 50 Holidays Instant always-on VPN communication with Connect ONE Connect ONE is a patented management solution for system integrations that dealers resell to their customers, growing their monthly recurring revenue. The integrated security management platform provides a single user interface to control intrusion, access control, critical environmental monitoring, energy management and video surveillance.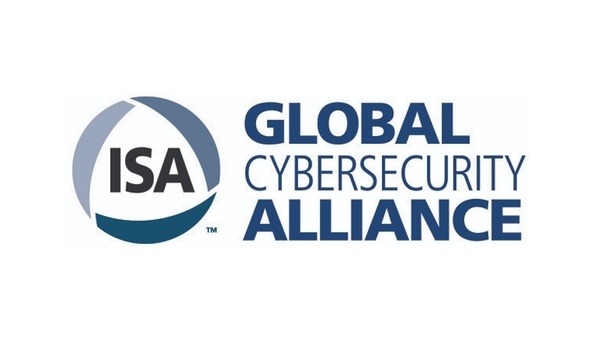 International Society Of Automation Unveils First Founding Members Of Global Cybersecurity Alliance
The International Society of Automation (ISA) has announced the first founding members of its new Global Cybersecurity Alliance (GCA) - Schneider Electric, Rockwell Automation, Honeywell, Johnson Controls, Claroty, and Nozomi Networks. Global Cybersecurity Alliance ISA created the Global Cybersecurity Alliance to advance cybersecurity readiness and awareness in manufacturing and critical infrastructure facilities and processes. The Alliance brings end-user companies, automation and control systems providers, IT infrastructure providers, services providers, and system integrators and other cybersecurity stakeholder organizations together to proactively address growing threats. ISA is the developer of the ANSI/ISA 62443 series of automation and control systems cybersecurity standards ISA is the developer of the ANSI/ISA 62443 series of automation and control systems cybersecurity standards, which have been adopted by the International Electrotechnical Commission as IEC 62443 and endorsed by the United Nations. The standards define requirements and procedures for implementing electronically secure automation and industrial control systems and security practices and assessing electronic security performance. The standards approach the cybersecurity challenge in a holistic way, bridging the gap between operations and information technology. Enhanced cyber security protection Leveraging the ISA/IEC 62443 standards, the Global Cybersecurity Alliance will work to increase awareness and expertise, openly share knowledge and information, and develop best practice tools to help companies navigate the entire lifecycle of cybersecurity protection. The alliance will work closely with government agencies, regulatory bodies, and stakeholder organizations around the world. "Accelerating and expanding globally relevant standards, certification, and education programs will increase workforce competence, and help end users identify gaps, reduce risks, and ensure they have the tools and systems they need to protect their facilities and installations," said Mary Ramsey, ISA Executive Director. "Through the proliferation of standards and compliance programs, we will strengthen our global cyber culture and transform the way industry identifies and manages cybersecurity threats and vulnerabilities to their operations." Deep expertise in technology The first founding members of the alliance are global multi-national, industrial-technology providers with deep expertise in technology and applications, and they'll apply their experience and knowledge to accomplish the alliance's priorities. "Participating in the alliance truly shows the commitment our founding members have to the safety and security of the industrial ecosystem, as well as the criticality of collectively moving forward together to ensure the standards, best practices and methods are applied," Ramsey said. ISA-led global security alliance ISA engaged with discussions to create an ISA-led global, open and industry-wide alliance" He further adds, "ISA engaged with discussions, initiated by Schneider Electric, to create an ISA-led global, open and industry-wide alliance comprised of all cybersecurity stakeholder companies. ISA quickly expanded those conversations to include Rockwell Automation, Honeywell, Johnson Controls, Claroty, and Nozomi Networks. These first Founding Members have since worked together to help us define the Alliance's objectives. We are thankful for their collaboration and commitment. Together we welcome companies and organizations from all segments of industry to join our efforts." The alliance is seeking additional members to support its initiatives. End-user companies, asset owners, automation and control systems providers, IT infrastructure providers, services providers, and system integrators and other cybersecurity stakeholder organizations are invited to join. Annual contributions to fund initiatives are based on company revenues and are tax-deductible.
Featured white papers
Physical Security Supports A Future-Proof Cyber Security Strategy
Download
Combining Systems Intelligence And Human Insight For Superior Security
Download
3 Ways To Increase Workplace Safety And Resource Efficiency
Download