Dallmeier Security Camera Mounts
(1)
Browse Security Camera Mounts
Security camera mount products updated recently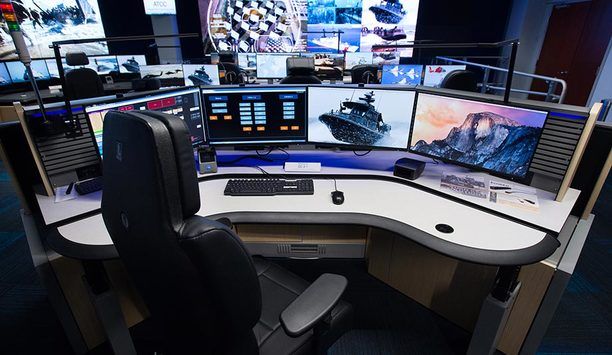 Ergonomic Standards Increase Control Room Productivity
Ergonomics are a critical, but often misunderstood aspect of designing control rooms for security. Ergonomics have a deep impact on the integrity of an operation, and the issue goes beyond the control room furniture. Matko Papic, Chief Technology Officer of Evans Consoles, divides ergonomics into three areas: physical (reach zones, touch points, monitors); cognitive (the individual's ability to process information without overlooking a critical element) and organizational (how the facility operates in various situations; e.g., is it adequately designed for an emergency event?). He says the Evans approach is to determine the precise placement required for each element an operator needs, and then to design and build console furniture to position it there. Basically, the idea is to tailor the control room to the operation. What tasks must an operator perform? Are they manageable or should they be divided up among several operators? Control room design should accommodate the need to collaborate, and be flexible enough to adapt to various situations. It all begins with understanding the information that needs to be processed, says Papic. Increased Productivity In The Workplace Because personnel are often stationed at a specific console, desk or workstation for long hours, physical problems and productivity issues can result, says Jim Coleman, National Sales Manager, AFC Industries. Ergonomically designed furniture and related products have been proven to increase productivity and alleviate physical stress in the workplace. Ergonomic furniture solutions are crafted for the ultimate in safety, adaptability, comfort and functionality. Coleman says AFC Industries can tailor furniture to specific needs and environment. For example, a height-adjustable workstation can be combined with adjustable monitor arm mounts to create a relaxed, comfortable environment. Furniture offers modern designs, comfortable ergonomics, and comprehensive features. Rugged materials withstand the 24/7 use of command control centers. Health Benefits Of Ergonomic Workstations A sedentary office environment is often an unhealthy one. "For people who sit most of the day, their risk of heart attack is about the same as smoking," says Martha Grogan, Cardiologist at the Mayo Clinic. Ongoing research and studies have shown that a change in posture (i.e., using ergonomic sit-to-stand workstations) is an effective means to combat these negative health issues. Using sit-to-stand workstations helps to eliminate musculoskeletal disorders caused by long-term sitting. They can also improve productivity and focus from the increased blood flow. Energy levels can rise and employees burn more calories. Control room design should accommodate the need to collaborate and be flexible enough to adapt to various situations "The ergonomic environment we create for control rooms involves considering every need of the staff at each workstation and their equipment, as well as workflow within the entire room," says Coleman. "From the proper setting of screen focal lengths to sound absorption and glare reduction, each requirement and phase of a control room design is a necessary process to ensure the protection and safety of people and property." Emergency Operations Center "The military has figured out that you are more alert when you are standing," says Randy Smith, President of Winsted, and the realization is guiding emergency operations center (EOC) design toward sit-stand. "As soon as there is an emergency, everybody stands up," Smith adds. Designing EOC environments also requires systems be integrated with annunciating signal lights to facilitate communication among operators. Winsted's sit-stand consoles can be combined with a motorized M-View monitor wall mount, enabling a 60-inch wall monitor to be raised and lowered to match the positioning of the sit-stand console. Larger, wall-mounted screens are easier to use for operators, since a larger monitor size can make it easier to read text on a screen, for example. Combining the larger monitor with sit-stand capabilities provides the best of both options. Many operators today stand for 50 percent of their day, says Smith. Ergonomic standards guide the design of Winsted's control room consoles, including ISO 11064 standards for the design of control centers. The furniture also is designed to accommodate industrial wire management (larger wire bundles), unlike furniture that might be bought in an office supply store. Read part 3 of our Control Rooms series here {##Poll37 - How well do you incorporate ergonomics into your control rooms?##}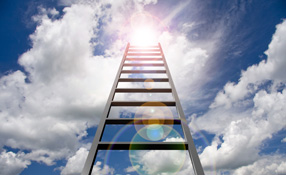 Improving Security System Installations With Acceptance Testing
Endless possibilities for security deployment have been made possible with technological advancements Significant technological advancements have created endless possibilities in how security is not only deployed, but also leveraged by the end user – the customer. For example, customers can now view surveillance at eight different offices in eight different states from a single, central location. A security director can manage an enterprise-wide access control system, including revoking or granting access control privileges, for 10,000 global employees from the company's headquarters in Chicago. However, with that increased level of system sophistication comes an added level of complexity. After successfully completing the installation of a security system, integrators are now expected to formally and contractually prove that the system works as outlined in the project specification document. Tom Feilen, Director of National Accounts for Koorsen Security Technology explains that this formal checks and balance process is gaining momentum in the security industry. The step-by-step process of Acceptance Testing is more commonly being written into bid specifications, especially for projects that require the expertise of an engineer and/or architect. Simply put, it is a way for the end user to make sure the system they paid for works properly and is delivered by the integrator as outlined in the project's request for proposal. While Acceptance Testing can be a time consuming process, it is a valuable industry tool. It is estimated that at least 95 percent of integrated security systems today have been brought through the Acceptance Testing process. Security systems have become more complicated in recent years. The introduction of IP-based, enterprise-wide and integrated solutions have all opened the door to more sophisticated access control and surveillance systems than ever thought possible. This process can vary depending upon the size of the project, but for a larger scale project, it is not uncommon for Acceptance Testing to take several weeks from start to finish. This timeline can be especially lengthy when the project involves hundreds of devices, such as access control readers, surveillance cameras, video recorders, intrusion sensors, and intercom systems. Most integrated security systems today have been brought through the Acceptance Testing process What is involved in the Acceptance Testing process? While the specific process can vary from integrator to integrator, many follow a similar process with their customer to ensure the system works accurately and that the customer has the proper certification documentation. The initial part of the process typically involves generating a report of each device installed as part of the system. This list enables the systems integrator to systematically test each device ensuring that individual devices are not specific points of failure for the overall system. For example, in a building equipped with a system that automatically releases the egress doors upon the fire alarm activation, it is important to make sure each door's electro-magnetic locking system is operating properly. The systems integrator would not only test that a door releases when the fire alarm sounds, but also to make sure the access control system is notified if the door is propped open or held open longer than in normal usage parameters. For a door that is also monitored by a surveillance camera, part of the testing would also involve making sure that an image being transmitted to a video monitor is coming from the correct surveillance camera and that the actual angle of the image is what the customer has requested and is correctly labeled as such. If a device does not function as it should, it is then added to a punch list that would require the systems integrator to repair that device within a certain period of time. Once repairs are made, the system integrator would then submit a letter to the client stating that every device has been tested and works properly. It is also important for the integrator that once the testing process is complete to obtain a customer sign off (Certificate of Acceptance) on all systems tested and documentation provided. This limits liability once the system is turned over. From a safety perspective, Acceptance Testing is also used to verify that T-bars and safety chains are installed on cameras that are mounted in drop ceilings. It can confirm that panels are mounted in a room that is properly heated and cooled to avoid major temperature swings. Also, as part of the Acceptance Testing checklist, it can insure that power supplies that drive all the security systems are properly rated with the recommended batteries for back-up. And, that emergency exist devices or card readers are not mounted more than 48-inches above ground. An Acceptance Testing process serves to protect the end user's investment After the project is complete, Acceptance Testing protects both parties involved against liability issues. One example is if the building has a fire and the functionality of the life safety system comes into question. Acceptance Testing can be used to prove that the system was able to function as specified and dispel any concerns about its performance. At that time, all close out sheets are turned in, along with as-built drawings and a manual providing a complete listing of each device and system installed. Today, these manuals not only come in paper form as part of a large binder, but also digital files saved to a disc. The benefit of providing the customer with a binder or documentation of the system is that should the end user/customer replace the person who manages security at the company, valuable information will not leave with that former employee. While this checklist to close out a project may appear trivial at first, it is an important part of the security project process. By implementing an Acceptance Testing program, it serves to protect the end user's investment, ensuring that the systems integrators hired for the project is knowledgeable and provides quality work. For the integrator, it helps towards the end goal of a satisfied customer.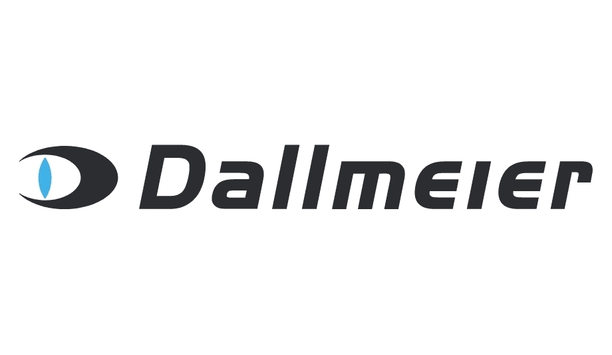 Dallmeier Presents Smart Casino Solutions For Security, Gaming Automation And Data Management At WGPC 2020
Dallmeier electronic is "Exclusive Platinum Sponsor" of the WGPC 2020 (World Game Protection Conference) at the Tropicana Las Vegas (Las Vegas, NV) from 23 to 26 March 2020. There, the pioneer of video technology for casinos will showcase how casino managers can improve cooperation with regulation authorities, deal with criminal activities proactively, and make day-to-day operation much more productive. With over 20 years of experience in the field of video security and data management in casinos, Dallmeier and its solutions promote secure, smooth casino operations all over the world. In March 2020, the company now attends the 15th WGPC in Las Vegas as Exclusive Platinum Sponsor. The conference deals with current and future challenges of the casino industry, such as compliance with stricter requirements by the regulation authorities or handling criminal behavior proactively. Dallmeier will present their "Smart Casino Solutions" for security, gaming automation and data management as part of the exhibition (24 and 25 March 2020). HEMISPHERE SeMSy The HEMISPHERE open software platform for security and business serves as the focus of the Dallmeier conference presence. In particular, casino operators can use the HEMISPHERE SeMSy solution suite as a "Casino Operating System": It enables the integration of third-party systems (e.g., CMS, POS, access control) and the display and processing of many different data sources and interfaces. With just a few mouse clicks security personnel can create a "digital incident file" containing videos, notes, reports etc. Employees in different departments can use the SeMSy system, wherein individual widgets are enabled for them depending on their tasks to provide them with personalized, function-optimized tools for completing their tasks. Sophisticated system components such as 2D and 3D maps with "Active Elements" or pre-defined standard operating procedures (SOPs) guarantee efficient processing and effective cooperation in the event of significant incidents and alarms. In addition, with just a few mouse clicks security personnel can create a "digital incident file" containing videos, notes, reports and other information. As a result, casinos will have no difficulty satisfying compliance requirements imposed both in-house and by external bodies (e.g., regulation authorities). Panomera camera technology Besides extensive requirements in terms of reporting, given the video security technology deployed more and more casinos are also being required to satisfy stricter regulations imposed by the regulation authorities. These include for example an ultra-high 4K resolution on the cameras in the area of the gaming tables, together with an efficient H.265 encoding technology. The Dallmeier Panomera W camera series which was unveiled at the end of 2019 supports native H.265, and it also integrates up to eight 4K sensors in one camera system, thus offering operators an unrivalled, undistorted 360° view of all activity on the gaming floor. Dallmeier customers report enormous time savings for their surveillance tasks, such as locating a person of interest in less than three minutes instead of over 20 minutes. Its benefits range from significantly increased game pace to substantially more effective protection from cheatingMoreover, the definable minimum resolution density of Panomera combined with integrated neural networks enables AI-based video analysis applications. These can be used by marketing analysts, for example, to create heat maps using "crowd analyses", analyze visitor streams and so make arrangements for more efficient capacity utilization in all areas of the casino. Casino Automation Technology (CAT) Visitors to the conference can also learn about Dallmeier CAT; this is the first automation system for table games (e.g., blackjack) in the world implemented by casinos in a production environment. CAT combines video technology with AI technologies, which enable it to detect chips and cards, provide real-time information about the position and value of bets, game pace, float value and many other analyses. Its benefits range from significantly increased game pace to substantially more effective protection from cheating, even up to precise player rating to improve customer loyalty programs and prevent expensive misjudgements. CAT has already been deployed at over 1,000 gaming tables in Macau and was honored with the award for "Best New Product" at WGPC 2019.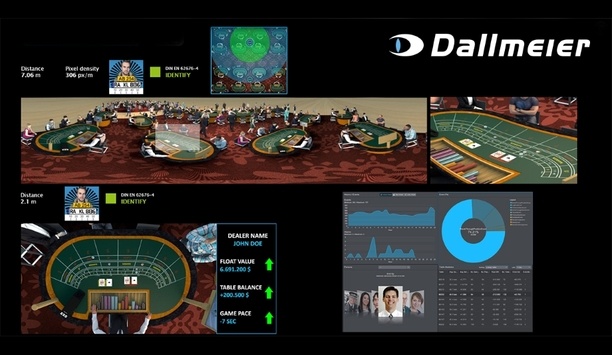 Dallmeier Presents Video Technology And Artificial Intelligence To Optimize Casino Operations At G2E Asia 2019
Casino operators are looking intensively for solutions to transform the multitude of process data into useful business intelligence information. With its 'Smart Casino Solutions', Dallmeier is pursuing a unique approach in which the manufacturer's video technology is linked to AI systems. At G2E Asia from 21.05.2019 - 23.05.2019, Stand A301, Dallmeier will present solutions for the three main casino areas of gaming, surveillance and marketing. Many casino operators are still struggling with undetected fraud and theft, high operating costs and inefficient manual processes. The use of Artificial Intelligence (AI) promises significant improvements. Due to the large number of video systems in casino operation, the linking of digitally available data with information that can be generated from video systems is particularly obvious. The use of Artificial Intelligence (AI) promises significant improvements However, this requires that the resolution quality of the video images can be precisely defined in all relevant areas. Only this way, the data quality required for AI systems and the respective application case can be guaranteed. Dallmeier camera systems fulfil exactly this functionality and offer completely new solutions in combination with AI systems. Gaming: Casino Automation Technology Classical table games like blackjack or baccarat were difficult to integrate into data processing and analysis because of their "analog" character. Dallmeier's Casino Automation Technology (CAT) - the first gaming automation system to be live in a production environment - uses AI technologies and standard Full HD IP cameras to capture a wide variety of data. In this way, CAT enables a multitude of insights and the automation of essential processes where the system detects chips and cards, provides real-time information about placement and the value of bets, game speed and float value, to name just a few important functionalities. For the first time, this enables accurate player evaluation, a significantly increased game speed and much more effective protection against fraud. CAT is available for baccarat and blackjack. Surveillance: Minimizing TCO With Panomera® In addition, classical surveillance and CCTV also play a major role in casinos where large areas need to be monitored to protect guests, players, staff and the casino's inventory. With the latest model of the patented Panomera® cameras, a 360-degree version, casino operators can cover much larger areas with the same number of operators and at the same time significantly improve overall security with a high-resolution 360-degree view of the entire scene. In the event of an incident, the operator can zoom into the scenes as with a PTZ camera The combination of a complete overview and the highest detail resolution is particularly impressive, where even distant objects are displayed with the same resolution as objects in the front image area. In the event of an incident, the operator can zoom into the scenes as with a PTZ camera – but without losing the overall picture, neither live nor in the recording. And even multiple operators can zoom in at the same time to solve complex scenarios. Significantly fewer cameras reduce the infrastructure and operating costs, and at the same time security goals can be achieved much better. Marketing: Business Intelligence The benefits of Dallmeier's Smart Casino Solutions are rounded off in marketing. Through the intelligent combination of video technology-based functions (e.g. people counting) with AI-based gaming automation technologies and other analysis techniques, casinos can gain access to a previously hidden treasure trove of data. Collecting, analysing and understanding this data helps casinos better plan their business and make more informed decisions for loyalty programs based on the behaviour and preferences of their visitors and players.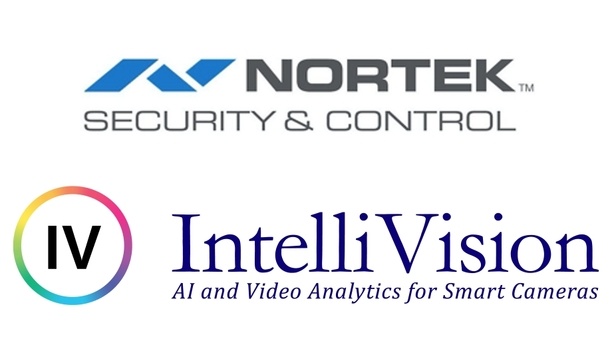 Nortek Security & Control Acquires IntelliVision To Expand Presence In Artificial Intelligence And Video Analytics Market
Leaping to the forefront of the rapidly growing fields of Artificial Intelligence (AI) and video analytics, Nortek Security & Control LLC (NSC), a global provider of smart connected devices and systems for residential, security, access control and digital health markets, announced the acquisition of San Jose, California-based IntelliVision Technologies Corp., a pioneer and leader in Artificial Intelligence, smart cameras and deep learning-based video analytics software. IntelliVision will operate as a wholly owned subsidiary of NSC. IntelliVision will continue to support its customers and products. IntelliVision is a market leader in AI and deep learning-based video analytics software for smart cameras, providing video analytics solutions for several markets including Smart Home/IoT, Smart Security, Smart Retail, Smart City and Smart Auto/ADAS. IntelliVision AI and video analytics solutions provide actionable insights for security and monitoring in smart home, smart enterprise, and smart city applications Monitoring Smart Home, City Applications "This acquisition is a great fit for us," NSC President Mike O'Neal said. "The IntelliVision team brings incredible strengths from which we will together build rich, future-ready solutions, with intelligence that will transform the NSC product line. This will extend our leadership position in security, automation and entertainment technology, with significant benefits for our partners and customers." IntelliVision AI and video analytics solutions provide actionable insights for security and monitoring in smart home, smart enterprise, and smart city applications; business intelligence for smart enterprise and smart retail; and advanced driver assistance systems (ADAS) for automobiles. Implementation By Major Brands The company's software includes licenses for dozens of patents and has been deployed globally in over 4 million cameras from over 50 top tier brand customers and consumer electronics manufacturers. Customers include Comcast, ADT, Netgear, Ring, Ambarella, Schneider Electric/Pelco, Dallmeier, DLink, Disney, and Zebra. "We are thrilled to become part of Nortek Security & Control," commented IntelliVision CEO Vaidhi Nathan, who will stay on to lead video analytics and artificial intelligence development under the NSC umbrella. "We now have the support and resources of a major market-leader. Plus, integrating IntelliVision's AI and video analytics technologies into NSC's security, control and entertainment platforms will create clear leadership advantages in the markets we collectively serve." The video analytics and AI technology will empower us to offer incredibly personalized control and automation solutions, and will add significantly to our security platforms" Personalized Control And Automation Solutions NSC Executive Vice President of Marketing and Innovation Joe Roberts said that IntelliVision technology will be embedded in key NSC products and systems. "The video analytics and AI technology will empower us to offer incredibly personalized control and automation solutions, and will add significantly to our security platforms," said Roberts. "This will create important new benefits for our dealers and exceptional experiences for the end-users of our products." Roberts cited IntelliVision's strengths in face detection, recognition and search, intelligent motion, object detection and tracking, intrusion/perimeter watch, object classification (people, vehicle, pet), license plate detection and recognition (LPR/ANPR), and audio recognition. Multi-factor Authentication Security System "For example, imagine a security or access control system that can recognize an approaching person," continued Roberts. "The system itself can provide a hands-free, multi-factor authentication that nearly eliminates false positives all while improving the user experience. And for automation, knowing who is in the room enables setting the lighting and climate scenes according to that person's preference. Now the connected home is not just smart, but intuitive." According to Roberts, the acquisition also strengthens the company's ongoing investments in voice and natural language technologies and significantly adds to the company's growing patent portfolio.