GEC Security Camera Mounts
(2)
Browse Security Camera Mounts
Security camera mount products updated recently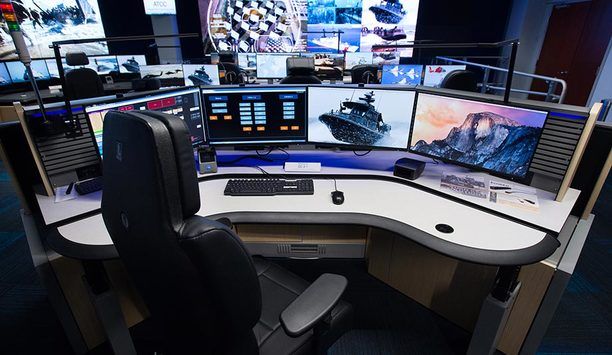 Ergonomic Standards Increase Control Room Productivity
Ergonomics are a critical, but often misunderstood aspect of designing control rooms for security. Ergonomics have a deep impact on the integrity of an operation, and the issue goes beyond the control room furniture. Matko Papic, Chief Technology Officer of Evans Consoles, divides ergonomics into three areas: physical (reach zones, touch points, monitors); cognitive (the individual's ability to process information without overlooking a critical element) and organizational (how the facility operates in various situations; e.g., is it adequately designed for an emergency event?). He says the Evans approach is to determine the precise placement required for each element an operator needs, and then to design and build console furniture to position it there. Basically, the idea is to tailor the control room to the operation. What tasks must an operator perform? Are they manageable or should they be divided up among several operators? Control room design should accommodate the need to collaborate, and be flexible enough to adapt to various situations. It all begins with understanding the information that needs to be processed, says Papic. Increased Productivity In The Workplace Because personnel are often stationed at a specific console, desk or workstation for long hours, physical problems and productivity issues can result, says Jim Coleman, National Sales Manager, AFC Industries. Ergonomically designed furniture and related products have been proven to increase productivity and alleviate physical stress in the workplace. Ergonomic furniture solutions are crafted for the ultimate in safety, adaptability, comfort and functionality. Coleman says AFC Industries can tailor furniture to specific needs and environment. For example, a height-adjustable workstation can be combined with adjustable monitor arm mounts to create a relaxed, comfortable environment. Furniture offers modern designs, comfortable ergonomics, and comprehensive features. Rugged materials withstand the 24/7 use of command control centers. Health Benefits Of Ergonomic Workstations A sedentary office environment is often an unhealthy one. "For people who sit most of the day, their risk of heart attack is about the same as smoking," says Martha Grogan, Cardiologist at the Mayo Clinic. Ongoing research and studies have shown that a change in posture (i.e., using ergonomic sit-to-stand workstations) is an effective means to combat these negative health issues. Using sit-to-stand workstations helps to eliminate musculoskeletal disorders caused by long-term sitting. They can also improve productivity and focus from the increased blood flow. Energy levels can rise and employees burn more calories. Control room design should accommodate the need to collaborate and be flexible enough to adapt to various situations "The ergonomic environment we create for control rooms involves considering every need of the staff at each workstation and their equipment, as well as workflow within the entire room," says Coleman. "From the proper setting of screen focal lengths to sound absorption and glare reduction, each requirement and phase of a control room design is a necessary process to ensure the protection and safety of people and property." Emergency Operations Center "The military has figured out that you are more alert when you are standing," says Randy Smith, President of Winsted, and the realization is guiding emergency operations center (EOC) design toward sit-stand. "As soon as there is an emergency, everybody stands up," Smith adds. Designing EOC environments also requires systems be integrated with annunciating signal lights to facilitate communication among operators. Winsted's sit-stand consoles can be combined with a motorized M-View monitor wall mount, enabling a 60-inch wall monitor to be raised and lowered to match the positioning of the sit-stand console. Larger, wall-mounted screens are easier to use for operators, since a larger monitor size can make it easier to read text on a screen, for example. Combining the larger monitor with sit-stand capabilities provides the best of both options. Many operators today stand for 50 percent of their day, says Smith. Ergonomic standards guide the design of Winsted's control room consoles, including ISO 11064 standards for the design of control centers. The furniture also is designed to accommodate industrial wire management (larger wire bundles), unlike furniture that might be bought in an office supply store. Read part 3 of our Control Rooms series here {##Poll37 - How well do you incorporate ergonomics into your control rooms?##}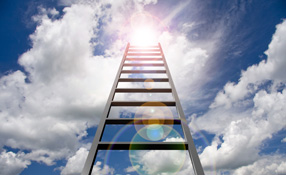 Improving Security System Installations With Acceptance Testing
Endless possibilities for security deployment have been made possible with technological advancements Significant technological advancements have created endless possibilities in how security is not only deployed, but also leveraged by the end user – the customer. For example, customers can now view surveillance at eight different offices in eight different states from a single, central location. A security director can manage an enterprise-wide access control system, including revoking or granting access control privileges, for 10,000 global employees from the company's headquarters in Chicago. However, with that increased level of system sophistication comes an added level of complexity. After successfully completing the installation of a security system, integrators are now expected to formally and contractually prove that the system works as outlined in the project specification document. Tom Feilen, Director of National Accounts for Koorsen Security Technology explains that this formal checks and balance process is gaining momentum in the security industry. The step-by-step process of Acceptance Testing is more commonly being written into bid specifications, especially for projects that require the expertise of an engineer and/or architect. Simply put, it is a way for the end user to make sure the system they paid for works properly and is delivered by the integrator as outlined in the project's request for proposal. While Acceptance Testing can be a time consuming process, it is a valuable industry tool. It is estimated that at least 95 percent of integrated security systems today have been brought through the Acceptance Testing process. Security systems have become more complicated in recent years. The introduction of IP-based, enterprise-wide and integrated solutions have all opened the door to more sophisticated access control and surveillance systems than ever thought possible. This process can vary depending upon the size of the project, but for a larger scale project, it is not uncommon for Acceptance Testing to take several weeks from start to finish. This timeline can be especially lengthy when the project involves hundreds of devices, such as access control readers, surveillance cameras, video recorders, intrusion sensors, and intercom systems. Most integrated security systems today have been brought through the Acceptance Testing process What is involved in the Acceptance Testing process? While the specific process can vary from integrator to integrator, many follow a similar process with their customer to ensure the system works accurately and that the customer has the proper certification documentation. The initial part of the process typically involves generating a report of each device installed as part of the system. This list enables the systems integrator to systematically test each device ensuring that individual devices are not specific points of failure for the overall system. For example, in a building equipped with a system that automatically releases the egress doors upon the fire alarm activation, it is important to make sure each door's electro-magnetic locking system is operating properly. The systems integrator would not only test that a door releases when the fire alarm sounds, but also to make sure the access control system is notified if the door is propped open or held open longer than in normal usage parameters. For a door that is also monitored by a surveillance camera, part of the testing would also involve making sure that an image being transmitted to a video monitor is coming from the correct surveillance camera and that the actual angle of the image is what the customer has requested and is correctly labeled as such. If a device does not function as it should, it is then added to a punch list that would require the systems integrator to repair that device within a certain period of time. Once repairs are made, the system integrator would then submit a letter to the client stating that every device has been tested and works properly. It is also important for the integrator that once the testing process is complete to obtain a customer sign off (Certificate of Acceptance) on all systems tested and documentation provided. This limits liability once the system is turned over. From a safety perspective, Acceptance Testing is also used to verify that T-bars and safety chains are installed on cameras that are mounted in drop ceilings. It can confirm that panels are mounted in a room that is properly heated and cooled to avoid major temperature swings. Also, as part of the Acceptance Testing checklist, it can insure that power supplies that drive all the security systems are properly rated with the recommended batteries for back-up. And, that emergency exist devices or card readers are not mounted more than 48-inches above ground. An Acceptance Testing process serves to protect the end user's investment After the project is complete, Acceptance Testing protects both parties involved against liability issues. One example is if the building has a fire and the functionality of the life safety system comes into question. Acceptance Testing can be used to prove that the system was able to function as specified and dispel any concerns about its performance. At that time, all close out sheets are turned in, along with as-built drawings and a manual providing a complete listing of each device and system installed. Today, these manuals not only come in paper form as part of a large binder, but also digital files saved to a disc. The benefit of providing the customer with a binder or documentation of the system is that should the end user/customer replace the person who manages security at the company, valuable information will not leave with that former employee. While this checklist to close out a project may appear trivial at first, it is an important part of the security project process. By implementing an Acceptance Testing program, it serves to protect the end user's investment, ensuring that the systems integrators hired for the project is knowledgeable and provides quality work. For the integrator, it helps towards the end goal of a satisfied customer.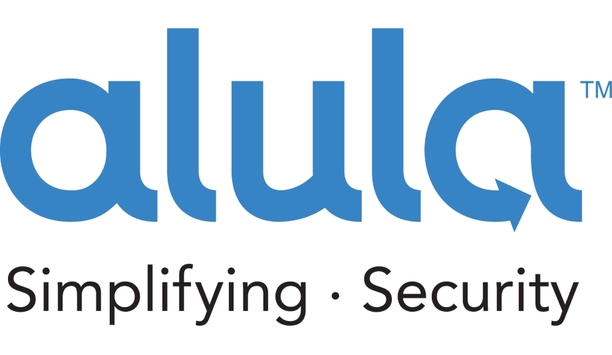 Alula Appoints Warren Hill As Director Of Partner Development So Reinforce The Importance Of The Dealer Channel
Alula, a provider of smart home security and automation systems for professional installers, announced the addition of Warren Hill as Director of Partner Development. In this role, Hill will continue to drive the company's engagement within the professional dealer channel and deepen Alula's partnerships within the smart home security industry. Hill joins Alula from UTC Fire & Security, a division of United Technologies, where he spent nearly a decade in various leadership roles. Most recently as Vice President of Partner Solutions, Hill designed, built, launched and grew the company's customer loyalty program and led the development of a customer web portal. Multiple software and technical products "I look forward to continuing my work supporting professional security partners in my new role with Alula," Hill said. "Our industry is evolving and I believe Alula is well positioned to help professionals keep pace with enhancements in technology and tools that will help grow their business." Prior to Hill's time at UTC Fire & Security, he was the Director of Small Business Sales at American Express where he led a number of sales and services teams and initiated the start up of multiple new processes. As a Global Product Manager at General Electric, Hill managed the lifecycle of multiple software and technical products. Succeed and grow business Alula Pro Program was launched earlier this year and supports partners with the marketing, training and sales assets "We're excited to have Warren join the team," said Brad LaRock, VP of Marketing at Alula. "The Connect Family of Products is seeing strong adoption in the professional installer community and that interest helped us grow our core base of partners by over 30% last year. Warren will help us advance the complete offering we've built for Alula Pros, including our new Pro Program." The Alula Pro Program was launched earlier this year and supports partners with the marketing, training and sales assets needed to succeed and grow their business with Alula. This comprehensive new program creates community and empowers independent, local security companies to compete with large tech companies that have encroached on the security space with well-funded marketing operations. Integral piece of the industry's growth "At Alula, we recognize professional dealers are an integral piece of the industry's growth and innovation," added Todd Hokunson, SVP of Sales at Alula. "We are thrilled to have Warren join the team. He will connect new and existing partners to Alula's Pro Program, giving them access to a robust set of tools and services to help them serve their customers and promote their business."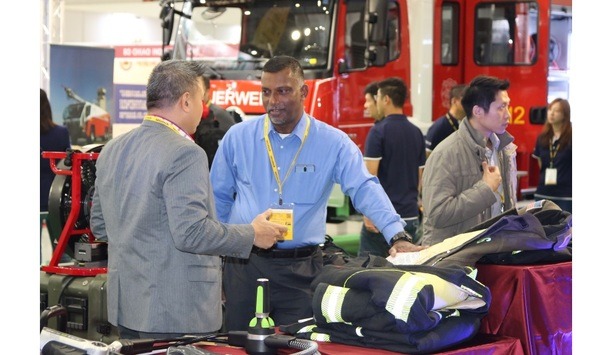 Addressing The Latest In Fire Safety And Disaster Prevention In Taiwan And APAC At Fire & Safety, Secutech 2020
Fire & Safety, concurrently held with Secutech Taiwan 2020, will have international and local manufacturers showcasing products and solutions for best practices in fire safety for various verticals as well as effective disaster prevention and mitigation technologies. Countries from the APAC region is expected to see an increase in fire safety demands as increase in infrastructure developments requires both in pass and active fire safety equipment. Government regulation also plays a major role in the increase demands as strict laws and regulations will require many buildings to implement certain standards in fire safety technologies. Fire safety and disaster management technologies The smart factory sector will include instrument testing equipment, personal protective equipment and more The global value of disaster and emergency management is predicted to see an increase from USD 107 billion in 2019 to USD 148.5 billion by 2024 with a CAGR of 6.8 percent. The increase will be due to unpredictable natural disasters from climate change as well as potential man-made incidents that could fuel the events. APAC region will be amongst the fastest growing market with governments demand to implement top of the line technologies for disaster managements. When Fire & Safety begins in April, it will have no shortage of products for enhancing fire safety. The smart factory sector will include instrument testing equipment, personal protective equipment, safety and management of plant / park intelligent perimeter protection and plant disaster prevention (earthquake / fire explosion). Visitors will expect to see companies including 3M, Draeger, DuPont, Honeywell, Johnson Controls, LHD, Moxa, Rotarex and UTC. Flood protection equipment Medical institutions will also be a highlight for fire safety protection. Visitors will see a range of products such as waterway sprinkler, fire alarm system, evacuation equipment, ventilation and smoke exhaust, fireproofing material, smoke prevention elevator, building door and window installation sensing system, intelligent bedside care system and personnel safety positioning. Exhibitors will consist of Ching Gu Electronics, HEX Safety, Horing, Red Bridge, RIHSI, SAFE, Sheng Yang and Wizmart. Secutech International will have several sections within the fair for showcasing products and solutions for safe and smart cities Lastly, a number of disaster prevention and mitigation equipment will be on display, including earthquake early warning system, flood protection equipment, disaster relief drone, fire rescue vehicle and fire extinguishing equipment. Onsite there will also be an earthquake simulation zone where visitors can see live demonstration of technologies being utilized for earthquake situations. Showcasing Technologies for a Safe and Smart City Secutech International will have several sections within the fair for showcasing products and solutions for safe and smart cities. The show will consists of Smart Building, Smart Factory, Safe City, Mobility, Fire Safety & Disaster Prevention and Information Security sections. The business matching programs will return to offer a unique and effective one-on-one service to introduce exhibitors to VIP buyers. In 2019, Secutech successfully arranged 319 business matching sessions, connecting exhibitors with key distributors, systems integrators, property developers and contractors in the APAC region.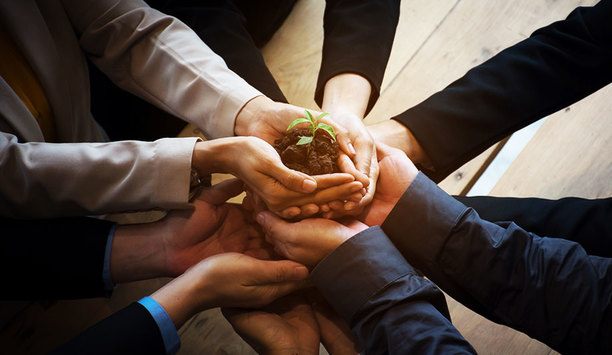 Further Acquisitions In The Pipeline For Parent Company ACRE
One of the biggest recent security divestitures in the news was the sale of Mercury Security to HID Global, which occurred around a year ago. The seller in that transaction was ACRE (Access Control Related Enterprises), also the parent company of Vanderbilt and ComNet. We recently spoke to founder and CEO Joe Grillo, a 30-year industry veteran, about the mergers and acquisitions (M&A) market, ACRE's future, and new opportunities opened up by the Mercury sale. Q: What's new with ACRE? Grillo: We have an opportunity to have organic growth and to have some scale on a global basis to be a decent size player" ACRE is a company I founded in 2012, and since then we have had six acquisitions and one divestiture. We'll never focus on ACRE as a brand, but we currently have more visibility of ACRE as a parent company with our two strong brands, ComNet and Vanderbilt. Last year was a very busy year [with the sale of Mercury Security to HID Global] because it takes as long to sell a brand as to buy one, maybe more so. Q: What's next? Grillo: What you are seeing from us this year is that we are again in a buying mode. No announcement yet, but we expect one by the end of the year. We are well-funded, have great partners, and see an opportunity to continue to grow acquisitively as our highly fragmented space of access control continues to consolidate. From the standpoint of ACRE, with the ComNet and Vanderbilt brands, we are also doing more integration on the backside – not what the customer sees. We will continue to grow toward a $200 million business. We were there when we owned Mercury, and we will get there again. We have an opportunity to have organic growth and to have some scale on a global basis to be a decent size player. Because ACRE are owned by a private equity company, we are brought into every opportunity: ComNet is a good example" Q: Do you see the M&A market being more competitive – more companies looking to acquire? Grillo: There's a lot of money chasing not-so-many deals, so evaluations can get expanded. But as interest rates creep up, it is definitely a challenge to find the right valuation, the right financing and the right strategic fit. It is a very strategic market. Q: There have been some big acquisitions lately. Were you guys involved at all in evaluating those opportunities? Grillo: Because we are owned by a private equity company, we are brought into every opportunity. An example of that was ComNet. I would not have been aware that the founder passed away two years ago and that there was this opportunity to own the business. So we look at everything; anything that's out there we look at. The biggest recent announcement in our world was S2 (being sold to UTC/Lenel), and, yeah, we looked at that. It didn't fit our profile – it was too expensive. Great business, and it'll be interesting to see how it fits into the UTC environment. There was also Isonas [which was recently sold to Allegion], but the size didn't add enough scale, but I like the technology. ComNet sells communication networking solutions and products, which is more attractive than video systems for ACRE Q: So what are you looking for in an acquisition? Grillo: It's hard for us to find something that moves the needle, and you have to find that right balance. Is it something we can digest and have the financing for, and also is there room on the back end? We are private equity-owned, so we know there will be an exit for our investors, too. So we have to find the right balance, good valuations, the right size and digestible. If you look at our acquisitions, we have done two "carve outs." The Vanderbilt name didn't exist until we bought the business from Ingersoll Rand, and then we bought the [intruder] business from Siemens. That's how Vanderbilt came about. You get a lot of value when you carve out a business, but there's a lot of work. In the case of Mercury or Access Control Technology (ACT) that we acquired; they were growing and profitable but they stretch your finances a lot more. So you have to find the right mix in there. Q: Does video interest ACRE at all? Grillo: We have to find the right balance, good valuations, the right size and digestible"ComNet is our video play. ComNet sells communication networking solutions and products, and 70 to 80 percent of that is used for video systems. But unlike cameras, which don't interest us, it's actually good margins, highly specialized repeat business and with good channel partners. So where are we going to play? Cameras – no (because of commoditization). We have some recorder technology (from the Siemens acquisition) and we have the communication networking technology (with ComNet). On the software side, we have looked at a lot of the VMS companies, and a lot of them have been on the market. But the valuation expectations can be high because they are software companies. And we really believe in partnering as a good thing, too. If we integrate to Milestone or Salient or some of these companies, we will never lose an access control client because they chose a particular VMS. Q: ACRE is also looking to grow organically, isn't it? Grillo: From a technology perspective, we are a product company and we are continuing to bring new products to the market with the ComNet communication networking business and the access control business. And in Europe, we have a third leg of the stool, which is the very successful intrusion and burgular alarm business we acquired from Siemens (SPC products now sold under the Vanderbilt brand). That business continues to do well and is now one of the highest performing segments in our portfolio.The intrusion and burgular alarm continues to do well and is now one of the highest performing segments in our portfolio" Q: But you don't have to own a company to make it part of your solution. Grillo: An important word is integration. We have to integrate to all the wireless locks. We have to integrate to the VMS systems. But we don't have to own them. Q: How has the Mercury Security divestiture impacted the rest of your business? Grillo: It has opened up the opportunity for us to look at Mercury partners as possible acquisition targets without worrying about conflicts with the very good business of Mercury. We have more flexibility now compared to the Mercury era. Q: How will the economic cycle impact the security market? Grillo: Interest rates are a much bigger issue than the overall economic cycle. We talk a lot about it with our owners – clearly interest rates are tightening up. If you go out to do acquisitions or to borrow money to do something with your business, it will be tougher than it was two years ago, and it may get worse in the next two years. Security is less impacted by the economic cycle than some industries.