Axis Communications Surveillance Camera Lighting
(21)
Browse Surveillance Camera Lighting
Security camera lighting products updated recently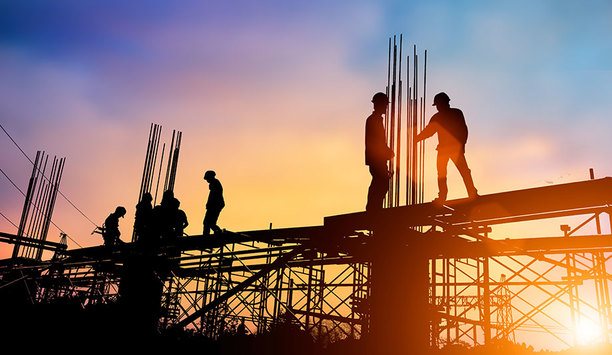 Development Of Integrated Thermal Imaging Technology Into Evolving Market Verticals
Global and domestic threats have highlighted the need for tighter security across all verticals. One of the technologies that has redefined situational awareness and intrusion detection is thermal imaging. Once a technology exclusively manufactured for the military operations, thermal cameras today are deployed across hundreds of security applications and continue to see strong demand in existing and emerging commercial markets. With thermal technology, security personnel can see in complete darkness as well as in light fog, smoke and rain Technology Overview And Early Adoption What distinguishes thermal cameras from optical sensors is their ability to produce images based on infrared energy, or heat, rather than light. By measuring the heat signatures of all objects and capturing minute differences between them, thermal cameras produce clear, sharp video despite unfavorable environmental conditions. With thermal technology, security personnel can see in complete darkness as well as in light fog, smoke and rain. Originally a military developed, commercially qualified technology, the first thermal cameras for military and aircraft use appeared in the 1950s. By the 1960s, the technology had been declassified and the first thermal camera for commercial use was introduced. However, it wasn't until the late 1990s - when FLIR Systems introduced a camera with an uncooled thermal detector - when the technology began to see substantial adoption beyond government defense deployments. Installations At Critical Infrastructure Sites In the 2000s, industrial companies were some of the first adopters of thermal, using the technology for predictive maintenance to monitor overheating and machine malfunctions. In the years following the September 11 terrorist attacks in 2001, there was an increase in thermal camera installations across critical infrastructure sites. Stricter security requirements drove the deployment of thermal cameras for perimeter protection, especially in the nuclear power sector. Thermal cameras produce clear video in daylight, low light or no light scenarios and their sharp images result in higher performing analytics In 2010, the U.S. Nuclear Regulatory Committee released its 73.55 policy, which states nuclear facilities must "provide continuous surveillance, observation and monitoring" as a means to enhance threat detection and deterrence efforts onsite. Because thermal cameras produce clear video in daylight, low light or no light scenarios and because their sharp images result in higher performing analytics, thermal cameras quickly became the preferred option for nuclear facilities. Likewise, following the 2013 sniper attack on PG&E Corporation's Metcalf transmission substation, the Federal Energy Regulation Commission introduced the Critical Infrastructure Protection Standard 014 (CIP-014). The policy requires utilities to identify threats to mission critical assets and implement a security system to mitigate those risks. This statute also led to more thermal installations in the utility sector as thermal cameras' long-range capabilities are ideal for detection of approaching targets beyond the fence line. The demand from both industrial and critical infrastructure entities, as well as other factors, helped drive volume production and price reduction for thermal, making the technology more accessible to the commercial security marketplace. Commercial Applications In recent years, the increasing affordability of thermal cameras along with the introduction of new thermal offerings has opened the door to new commercial applications for the technology. In the past, thermal cameras were designed for applications with enormous perimeters, where the camera needed to detect a human from 700 meters away. Locations like car dealerships, marinas and construction supply facilities can be protected by precise target detection, thermal analytic cameras providing an early warning to security personnel Today, there are thermal cameras specifically designed for short- to mid-range applications. Developed for small to medium enterprises, these thermal cameras ensure property size and security funds are no longer barriers to adoption. Lumber yards, recreation fields and sports arenas are some of the commercial applications now able to implement thermal cameras for 24-hour monitoring and intrusion detection. Affordable thermal cameras with onboard analytics have become attractive options for commercial businesses Innovation And Advancements Innovation and advancements in the core technology have also spurred growth in thermal camera deployment, providing faster image processing, higher resolution, greater video analytic capabilities and better camera performance. In particular, affordable thermal cameras with onboard analytics have become attractive options for commercial businesses that need outdoor, wide area protection. Car dealerships, marinas and construction supply locations all store valuable merchandise and materials outside. Without protection, these assets are vulnerable to vandalism and theft. However, by providing precise target detection, thermal analytic cameras provide an early warning to security personnel so that they can intervene before a crime is committed. By helping to deter just one incident, the thermal solution delivers a clear ROI. New Market Opportunities Not only are there more thermal cameras in use today than ever before, but there are also more thermal sensors being integrated with other multi-sensor systems, driving the adoption of thermal in new markets. For large perimeter surveillance applications, thermal is repeatedly being integrated with radar and drones to expand situational awareness beyond the point of fixed cameras. Users get immediate, accurate alerts of approaching targets and evidentiary class video for target assessment In the commercial market, thermal imagers are combined with optical sensors, analytics and LED illuminators into one solution that integrates with central monitoring station platforms. By bringing these technologies together, users get immediate, accurate alerts of approaching targets and evidentiary class video for target assessment. The result is a lower number of false positives, reducing the total cost of ownership for the solution. These multi-sensor solutions also feature two-way audio capabilities, which enable remote security officers to act as "virtual guards" and speak to intruders in real-time to dissuade them from illegal activity. The introduction of solutions that integrate all these state-of-the-art technologies under one unit reduces the amount of capital and infrastructure needed for deployment. Consequently, more small businesses and alarm monitoring companies can implement advanced perimeter security technologies like thermal sensors, some for the very first time. Thermal cameras have gone from military defense devices to widespread commercial security cameras Multi-Sensor Thermal Solutions Multi-sensor solutions featuring thermal are quickly gaining traction and opening the door to new business opportunities for the security channel. One of the primary reasons for the strong market interest in these systems is they enable integrators to increase their recurring monthly revenue (RMR). With intense price competition and eroding margins on CCTV equipment, integrators have to rely on RMR to grow their businesses. Offering remote video monitoring services and virtual guarding technologies is one of the best ways to do so. Additionally, there is a clear demand for it. Central stations are continually looking for new technologies to offer their customers and businesses are interested in economical alternatives to physical guards. In conclusion, thermal cameras have gone from military defense devices to widespread commercial security cameras that are a substantial segment of the outdoor security protection market. From nuclear power plants to construction locations, thermal technology is being implemented to secure sites around the globe.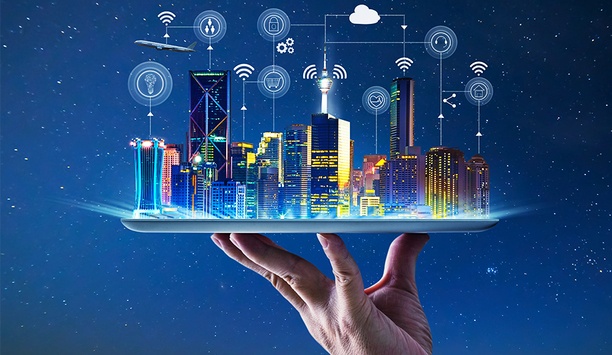 Security And Safety Drive Smart Building Strategies For The Future
Johnson Controls recently unveiled the findings of its 2018 Energy Efficiency Indicator (EEI) survey that examined the current and planned investments and key drivers to improve energy efficiency and building systems integration in facilities. Systems integration was identified as one of the top technologies expected to have the biggest impact on the implementation in smart buildings over the next five years, with respondents planning to invest in security, fire and life-safety integrations more so than any other systems integration in the next year. As advanced, connected technologies drive the evolution of smart buildings, security and safety technologies are at the center of more intelligent strategies as they attribute to overall building operations and efficiencies. SecurityInformed.com spoke with Johnson Controls, Building Solutions, North America, VP of Marketing, Hank Monaco, and Senior National Director of Municipal Infrastructure and Smart Cities, Lisa Brown, about the results of the study, smart technology investments and the benefits of a holistic building strategy that integrates security and fire and life-safety systems with core building systems. Q: What is the most striking result from the survey, and what does it mean in the context of a building's safety and security systems? The results show an increased understanding about the value of integrating safety and security systems with other building systems Hank Monaco: Investment in building system integration increased 23 percent in 2019 compared to 2018, the largest increase of any measure in the survey. When respondents were asked more specifically what systems they we planning to invest in over the next year, fire and life safety integration (61%) and security system integration (58%) were the top two priorities for organizations. The results show an increased understanding about the value of integrating safety and security systems with other building systems to improve overall operations and bolster capabilities beyond the intended function of an individual system. Q: The survey covers integration of fire, life safety and security systems as part of "smart building" systems. How do smarter buildings increase the effectiveness of security and life safety systems? Hank Monaco: A true "smart building" integrates all building systems – security, fire and life-safety, HVAC, lighting etc. – to create a connected, digital infrastructure that enables individual technologies to be more intelligent and perform more advanced functions beyond what they can do on their own. For example, when sensors and video surveillance are integrated with lighting systems, if abnormal activity is detected on the building premise, key stakeholders can be automatically alerted to increase emergency response time. With integrated video surveillance, they also gain the ability to access surveillance footage remotely to assess the situation. When sensors and video surveillance are integrated with lighting systems abnormal activity on the premise can automatically be detected Q: How can integrated security and life safety systems contribute to greater energy efficiency in a smart building environment? Hank Monaco: Security, fire and life-safety systems can help to inform other building systems about how a facility is used, high-trafficked areas and the flow of occupants within a building. Integrated building solutions produce a myriad of data that can be leveraged to increase operational efficiencies. From an energy efficiency standpoint, actionable insights are particularly useful for areas that are not frequently occupied or off-peak hours as you wouldn't want to heat or cool an entire building for just one person coming in on the weekend. When video surveillance is integrated with HVAC and lighting systems, it can monitor occupancy in a room or hallway. The video analytics can then control the dimming of lights and the temperature depending on occupant levels in a specific vicinity. Similarly, when access control systems are integrated with these same systems, once a card is presented to the reader, it can signal the lights or HVAC system to turn on. In this example, systems integration can ultimately help enable energy savings in the long run. Security and life safety systems contribute to help enable greater energy efficiency and energy savings in the long run Q: What other benefits of integration are there (beyond the core security and life safety functions)? Hank Monaco: Beyond increased security, fire and life-safety functions, the benefits of systems integration include: Increased data and analytics to garner a holistic, streamlined understanding of how systems function and how to improve productivity Ability to track usage to increase efficiency and reduce operational costs Enhanced occupant experience and comfort Increased productivity and workflow to support business objectives Smart-ready, connected environment that can support future technology advancements Q: What lesson or action point should a building owner/operator take from the survey? How can the owner of an existing building leverage the benefits of the smart building environment incrementally and absent a complete overhaul? Lisa Brown: Johnson Controls Energy Efficiency Indicator found that 77% of organizations plan to make investments in energy efficiency and smarter building technology this year. This percentage demonstrates an increased understanding of the benefits of smart buildings and highlights the proactive efforts building owners are taking to adopt advanced technologies. There is an increased understanding that buildings operate more effectively when different building systems are connected As smart buildings continue to evolve, more facilities are beginning to explore opportunities to advance their own spaces. A complete overhaul of legacy systems is not necessary as small investments today can help position a facility to more easily adopt technologies at scale in the future. As a first step, it's important for building owners to conduct an assessment and establish a strategy that defines a comprehensive set of requirements and prioritizes use-cases and implementations. From there, incremental investments and updates can be made over a realistic timeline. Q: What is the ROI of smart buildings? Lisa Brown: As demonstrated by our survey, there is an increased understanding that buildings operate more effectively when different building systems are connected. The advanced analytics and more streamlined data that is gathered through systems integration can provide the building-performance metrics to help better understand the return on investment (ROI) of the building systems. This data is used to better understand the environment and make assessments and improvements overtime to increase efficiencies. Moreover, analytics and data provide valuable insights into where action is needed and what type of return can be expected from key investments.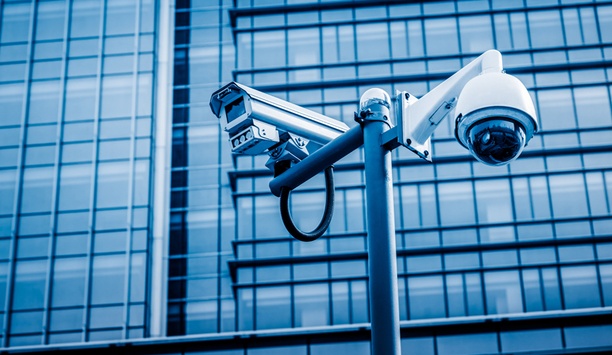 How To Enhance IoT Applications With Network Video Surveillance
Remember the old adage "The whole is greater than the sum of its parts?" Nowhere is that truism more evident than when you add network video to the current generation of Internet of Things (IoT) solutions. Whether we're talking about industrial IoT applications, "Smart – X" (city, building, parking etc.) or retail operations, integrating network video into the solution provides value far beyond simple situational awareness. Optimising Sophisticated Video Technology When video systems first moved from analog to digital and then became part of the IoT world, they were primarily used to provide visual validation of sensor-detected events. For instance, if an industrial controller sensed an environmental issue such as a temperature exceeding set threshold maximum limits, the sensor would trigger the management software to notify the operator that this event had occurred. The operator could then pull up the video feed of the closest camera and observe the area remotely. While this application is simple, it shows how video enhances sensor management. As edge devices, such as sensors and network video become more intelligent, the interactions between systems are growing in sophistication and generating even greater value than each system could provide on its own. To appreciate how these smart applications are being used to improve overall efficiencies and profitability, let's delve into three areas where they're being deployed: intelligent buildings, smart cities, and smart retailing. By overlaying intelligent operational sensors with intelligent video, it's now possible to automate lighting levels based on motion detection Video-based Operational Analytics Applying intelligent monitoring to environmental equipment (HVAC) makes it easy for building owners and property managers to determine existing operating costs based on current equipment performance. They can then compare that amount to the cost of upgrades and potential cost savings over time. Lighting is another significant operating cost within building management. By overlaying intelligent operational sensors with intelligent video (light sensors), it's now possible to automate lighting levels based on motion detection. Lights can automatically turn on or off, brighten or dimmed, to eliminate wasteful energy consumption. With the addition of occupancy analytics via intelligent video, property managers can determine what caused the motion and learn other operational details such as occupancy counts. Did someone walk through and area causing lighting to turn on or up? Did they dwell in this area? These specifics can help managers efficiently optimize lighting controls and reduce the overall operating cost of the property. Businesses are also using smart applications to optimize allocation of desk space and conference areas. For instance, intelligent video can determine conference room occupancy (in use, number of people in room, free space even though showing booked) far better than stand-alone motion sensors. When tied to automated room assignment systems, the additional statistics provided by video analytics might suggest room changes based on room size and number of attendees through back-office applications such as Microsoft Outlook. These examples are just a few of a growing list of available video-based operational analytics currently on the market. Video Analytics In Smart Cities Initial forays into smart city technologies such as smart lighting, smart grid, smart parking and so on relied on standalone sensor technologies. Their capabilities were good but limited. Smart Lighting for instance would use basic light detectors to turn street lighting. Smart Parking and traffic systems would use weight sensors to trigger vehicle counts, traffic signal changes or determine if a parking space was in use and paid for. Augmenting these applications with intelligent video and analytics, however, opens up a whole new world of additional details. In Smart Lighting, the video sensor can now trigger a change in lighting based on rules such as vehicular and pedestrian events. Video analytics can yield additional metadata such as vehicle type (commercial versus public use). Smart Parking becomes much more effective when you can begin to provide vehicle detail such as vehicle type or other information based on license plate recognition. These additional details can help parking lots operate more efficiently and offer value-added services like space reservation and open space location notifications. Augmenting smart city applications with intelligent video and analytics opens up a whole new world of additional details Smart Grid offers some less obvious but equally valuable system augmentation capabilities. We often associate Smart Grid with simple automated meter reading but these systems also traverse critical power infrastructure. Solution providers in this arena are now offering heightened asset and perimeter protection via integration of network-based radar detection with video and audio analytics. This strategic mix of technologies can be used to minimize false detection alarms, turn on/off or change lighting levels and point cameras to areas of interest for extremely effective and cost-effective perimeter security. Network video For Retail Intelligence Retailing was one of the earliest adopters of smart device integration with network video and video analytics to support loss prevention and customer safety. They've been using video to analyze customer traffic and behavior in order to improve product placement, increase product sales, as well as cross-sell related items. Adding programmable "Digital Signage" to the mix created new opportunities to display targeted messages based on viewer demographics about additional products and services of potential interest. Integrating network video with point-of-sale terminals to reconcile cash register receipts, adding heat mapping analytics to study customer foot traffic patterns, measuring check out wait times to increase employee productivity and efficiency as well as improve the customer experience are just some of the ways retailers have applied the principles of IoT to their advantage. Overlay intelligent building controls and you can see the exponential power of integrating intelligent video with other IoT devices and systems. Retailing was one of the earliest adopters of smart device integration with network video and video analytics to support loss prevention and customer safety Minimizing Metadata Overload Smart application integration produces an enormous amount of metadata. Collecting, transporting and synthesising this data into meaningful business intelligence can be daunting. It requires disciplined use of resources from the network infrastructure transporting the data locally to the various cloud technologies (private cloud, hybrid cloud, public cloud) storing and disseminating it securely. Generally smart sensor data is fairly light weight in terms of actual data transmitted. Adding video elements can significantly increase bit-rate (bandwidth and storage) requirements. This highlights the need for the video to be more intelligent and interactive with the intelligent sensor and edge device technologies so that resources can be used more efficiently. Smart applications let you do that. You can fine tune video rules and optimize transmission based on retention value. You can program the video to sensor triggers or events, transmitting lower frame rate and resolution video for less interesting video and increasing the video settings when higher quality video is more relevant and valuable based on these sensor triggers. The back-end collectors of sensor metadata are becoming more mainstream and easier to operate. In many sectors, service providers are offering management of this sensor output "As a Service." As smart IoT technology continues to mature, the benefits of integration between network video systems and other network solutions will only get better. We're already seeing greater efficiency in operations as well as higher quantifiable returns on investment through cost savings and more in-depth, usable business intelligence.
ISC West Unveils A Robust Lineup Of Event Details For The Upcoming ISC West 2021 Event
ISC West, in collaboration with premier sponsor Security Industry Association (SIA), has recently unveiled a robust lineup of event details for the upcoming ISC West 2021 event. Taking place July 19-21 at the Sands Expo & Convention Center in Las Vegas, ISC West proceeds into May with positive momentum and an optimistic outlook, as developments regarding vaccine distribution, Las Vegas re-openings, and trade event approvals have continued to move in an encouraging direction. Public safety professionals With attendee registration open, including the versatile opportunities available for security and public safety professionals to participate with this year, based on current insights and input, ISC West anticipates a strong step forward in returning to Las Vegas in the range of 50-60% of 2019 visitor levels. Not counting exhibit staff and speakers, this would estimate to around 10,000 core security & public safety professionals, while still providing a diverse and comprehensive range of solutions and exhibitors on the expo floor. After a long pause due to COVID, and in line with security professionals playing a key role as essential workers and leaders to get the economy back on track, reuniting the ISC community back together in-person at ISC West will be a stimulating event for moving the market forward. Major market transition Many new innovations have been emerging during this time of major market transition Prominent integrator, dealer, installer and practitioner organizations are signing on to attend, including security professionals from American Integrated Security Group, ASAP Security, BlackRock, City of Los Angeles, Department of Homeland Security, IBM, Lockheed Martin, MGM Resorts International, Molson Coors Beverage Company, National Football League (NFL), Nextgen Integrated Solutions, Siemens, Travellers Insurance, Utah Transit Authority and more, all of whom will be welcomed by an estimated 400+ exhibiting brands–roughly 35% of which are exhibiting for the first time at an ISC West event. Many new innovations have been emerging during this time of major market transition and disruption, which will be showcased on the expo floor and via the SIA New Product Showcase at ISC West. The 2021 Exhibitor List also not only features a wide-array of product solutions new to the market, but serves as a diverse access point to technologies from both premier manufacturers and hidden gems in the field—noting an influx of small-to-medium sized businesses participating for 2021. Major security events For example, a key sampling of exhibitors confirmed for this year's event include: 3xLogic, ADT Commercial, Alarm.com, Allegion, Alula, Alvarado (a dormakaba Group company), Axis Communications, Axon, Alcatraz AI, Anno.Ai, Digital Monitoring Products, Genetec, Napco Security Technologies, Paxton Access, Skydio, and Seagate Technology. The entire ISC West team is excited to welcome back the industry in-person" "The entire ISC West team is excited to welcome back the industry in-person to Las Vegas this year. It's been a very long 15 months, but as one of the first major security events to take place since 2019, we're ready to safely get back to business," states Mary Beth Shaughnessy, ISC Event Director. Implementing new guidelines "Our customers' health and safety is of utmost importance to us, and we'll be taking proactive steps and implementing new guidelines and policies to help support a safe experience for our customers to network face-to-face with industry peers. We look forward to working with Mission 500, the SIA Women in Security Forum, SIA RISE, and other industry partners to converge the industry together. As this year's event motto states 'Safety. Security. Health. It re-starts here with ISC West.'–-we truly believe in this statement and cannot wait to accelerate market recovery together in Las Vegas!" Simultaneously, the SIA Education@ISC West Program recently revealed full conference details, highlighting 65+ sessions and over 115 confirmed speakers, in addition to this year's Keynote Series Sessions featuring Dave Komendat, Vice President and Chief Security Officer, Enterprise Operations, Finance and Sustainability, Enterprise Services at The Boeing Company, and James Gagliano, Retired FBI Supervisory Special Agent, Law Enforcement Analyst, Adjunct Assistant Professor and Doctoral Candidate at St. John's University. Keynote series sessions The schedule has also added a COVID-19 Response & Public Safety and Health track The dynamic SIA Education@ISC West Program and ISC West keynote series sessions are each designed to bring all new content on the most current business trends, technologies and latest industry developments. While popular sessions including the Active Shooter/Stop the Bleed Workshop and the dedicated Tec@ISC track (presented by PSA Security Network) will be returning for 2021, the schedule has also added a COVID-19 Response & Public Safety and Health track, featuring four sessions dedicated to the health and safety response in a post-pandemic, new normal world. Post-Pandemic health "SIA is excited to reconnect in-person with so many members and partners at this year's ISC West," said Don Erickson, SIA's CEO. "Our learning and development team is working with an exceptional cadre of speakers this year to deliver a very relevant SIA Education@ISC program, addressing important topics like the cybersecurity of IoT solutions, business resilience and post-pandemic health and safety changes." "We're also pleased to deliver a strong complement of educational sessions for chief security officers and other practitioners and we look forward to announcing our SIA Women in Security Forum keynote speaker very soon." Registration for the media is now open for ISC West 2021 and offers a variety of opportunities for one to cover this year's event.
Advanced Installs An Intelligent Network Of Axis EN Fire Control Panels To Secure Ho Chi Minh City's HaDo Centrosa Garden
An intelligent network of 20 Axis EN fire panels from fire and life safety systems manufacturer, Advanced, have been installed at HaDo Centrosa Garden in the heart of Ho Chi Minh City, Vietnam. HaDo Centrosa Garden is a 70,000 sq. m development of eight 30-story luxury residential towers and 115 townhouses, located in the heart of Vietnam's Ho Chi Minh City. The upscale condominium complex's facilities will include a swimming pool, tennis and basketball courts, fitness center, rooftop gardens, a park, school, library and commercial center. System with high-speed networking capabilities Vietsafe and KP Technology were confident in Axis EN's ability to deliver the seamless networking needed A key requirement for this large-scale complex was a system with high-speed networking capabilities, to enable instantaneous sharing of communications between panels. To meet this need, fire protection companies Vietsafe and KP Technology chose 20 Advanced Axis EN fire alarm control panels, alongside 3,000 addressable devices, for installation in the eight residential towers. With many successful installations of Advanced products undertaken by both companies, Vietsafe and KP Technology were confident in Axis EN's ability to deliver the seamless networking needed, while its ease of installation, testing, commissioning and operation would ensure minimal issues once the panels were on site. Axis EN fire alarm control panels installed Le Manh Dung, Director of Vietsafe, said "An Axis EN fire system was the clear choice for a project of this nature. Advanced is well respected in the fire industry, and its solutions are straightforward in terms of installation and operation, thanks to features such as built-in isolators for sequence addressing, which considerably reduces installation time." Axis EN is EN54 parts 2, 4 and 13 approved and its panels can be used in single-loop, single-panel format or easily configured into high-speed, multi-loop networks of up to 200 nodes covering huge areas. Advanced's reputation for ease of installation and configuration, as well as its wide peripheral range make its products customizable to almost any application. False alarm management and reduction Pham Thanh Phong, Director of KP Technology, said "As a key partner to KP Technology, Advanced is a fire system supplier we can trust, to deliver high-performing, high-quality solutions that are easy to install and to use. Features such as Axis EN's false alarm management and reduction capabilities are extremely useful in high-rise residential sites, such as HaDo Centrosa Garden." Pham Thanh Phong adds, "Repeated false alarms are not only intrusive, they can also lead to complacency and delayed reactions to real fire alarms. Having the ability to refine and configure protection so specifically, and according to the requirements of specific areas within a building, helps to keep unwanted alarms to a minimum and reduces disruption and risk for residents." AlarmCalm software and MxPro 5 fire system AlarmCalm software comes as standard with any Axis EN and MxPro 5 fire system AlarmCalm software comes as standard with any Axis EN and MxPro 5 fire system, taking advantage of Advanced's high-speed robust panels and networks to offer a best-in-class solution for managing verification and investigation delays to outputs. It allows the false alarm management strategy for a site to be refined precisely and to take account of occupants' needs and area usage. It also includes the optional AlarmCalm button, a loop device that allows residents or trained staff to indicate whether they believe a signal in their area is due to a false alarm. Axis EN fire system Tin Le Than, Advanced's Sales and Business Development Manager for South East Asia, said "As a modern, vibrant complex for thousands of people living and working in the center of Ho Chi Minh, the fire protection for the HaDo Centrosa Garden development is a key priority." Tin Le Than adds, "As an industry-renowned solution, the Axis EN fire system will deliver complete peace of mind to the building owners and residents of the complex. I am pleased to have been able to support our fantastic partners at Vietsafe and KP Technology with the equipment needed to fulfill their requirements." Global projects Advanced, owned by FTSE 100 Company, Halma PLC, protects a wide range of sites across South East Asia including the Hong Kong-Zhuhai-Macau Bridge, University of Macau and Hong Kong Central Library. Halma is a global group of life-saving technology companies with a clear purpose to grow a safer, cleaner, healthier future for everyone, every day.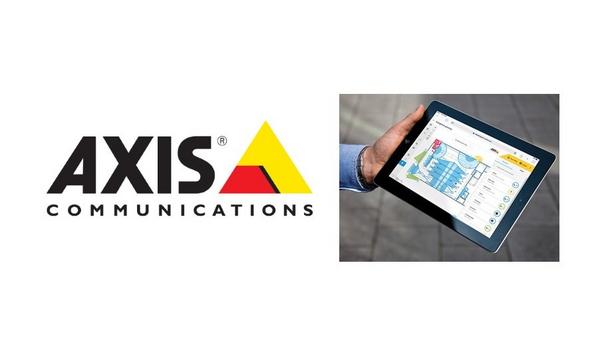 Southern Fire & Security And Acctive Systems Enhance Security Systems Design With Axis Communications' AXIS Site Designer
Two renowned systems integrators have improved their ability to more effectively specify and design advanced physical security systems, using the dedicated tool, AXIS Site Designer. AXIS Site Designer AXIS Site Designer is a unique and free web application from Axis Communications, a market renowned company in network video solutions, which makes the specification and design of complex security systems quicker and easier. Having recently deployed the solution, two of Axis partners, Southern Fire & Security Ltd. and Acctive Systems, have been able to evidence a more sophisticated process and have won clients as a result. Security devices and sensors As physical security technology continues to advance, in order to keep up with the ever-evolving threat landscape, coupled with more security devices and sensors being added to IT networks, the task of specifying such systems has become more complex. The principal challenges for those working in the industry are to be able to properly illustrate to buyers the capabilities of such devices and also to demonstrate how they can work together to secure a site. This web application holds the solution. Powerful and versatile design tool AXIS Site Designer revolutionizes the specification and design process AXIS Site Designer revolutionizes the specification and design process, by allowing an entire solution to be mapped out to the finest detail. The powerful and highly versatile tool removes any guesswork or element of trial and error, making it easy to create the right system to fit the exact operational requirements and needs of a prospect or client. The application even allows floor plans of the target site to be added, and virtual placement of cameras and devices enables viewing of the coverage they will provide, once installed. Partner with Southern Fire & Security and Acctive Systems Sean Mcnaboe, Axis Communications' Key Account Manager, explains "The benefits of AXIS Site Designer are numerous. It helps streamline design workflow, simplify demos of security products and accessories, and even generate quotations and change items in a bill of materials within minutes." Sean Mcnaboe adds, "Axis has been working closely with two partners, Southern Fire & Security and Acctive Systems, to help them drive their businesses forward while meeting, and often exceeding, the evolving requirements of customers." Security and surveillance systems specification Southern Fire & Security has recently taken on the specification of security and surveillance systems for several high value properties around the London area, so being able to accurately specify dedicated solutions is critical to secure ongoing business. Acctive Systems, a renowned integrator of electronic security systems, needed a method of specifying security systems that would allow it to demonstrate an entire setup and its component parts via digital means. Efficient designing of surveillance systems AXIS Site Designer is an empowering leap forward in the design of surveillance systems Steve Wilson, Director at Southern Fire & Security, explains "Being able to make only basic recommendations around the use of appropriate technologies has been a key challenge for us. It's very difficult to plan some of the more involved projects in detail, so we desperately needed a way to be able to visualize an entire estate and how a solution would operate." AXIS Site Designer is an empowering leap forward in the design of surveillance systems, allowing for greater speed and efficiency, and enabling more effective management of any project. Enhancing customer satisfaction High quality designs and other outputs create a level of professionalism that is a major plus point when vying for business, ultimately improving customer satisfaction and pointing towards greater revenue prospects. Gerry Numa, the Chief Technical Officer (CTO) of Acctive Systems, said "AXIS Site Designer delivers everything we anticipated, and more, setting us ahead of our competitors when it comes to slick, professional looking project design. I would encourage other businesses to reach out to Axis to find out how the application can benefit them too."
Related white papers
Ensuring Cybersecurity Of Video
Making Sense of Today's Security Camera Options