VIVOTEK Security Camera Housing
(44)
Browse Security Camera Housing
Security camera housing products updated recently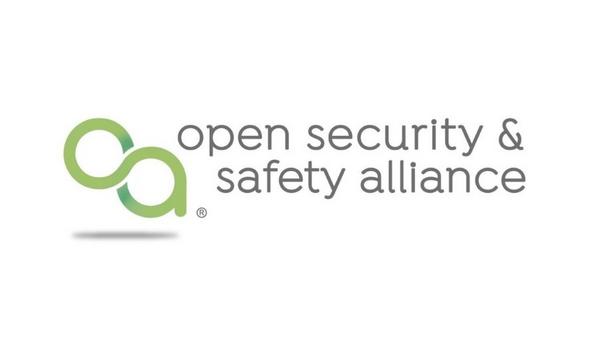 Open Security & Safety Alliance Announces New Online Collection Of 'Driven By OSSA' Camera Products Portfolio
The Open Security & Safety Alliance (OSSA), an industry body comprised of stakeholders from all facets within the security, safety and building automation space, is proud to point the industry to its newly established 'Driven by OSSA' camera portfolio page. 'Driven by OSSA' camera products This central repository provides a convenient online location to feature OSSA members' growing line-up of progressive video security cameras and edge devices that are part of an evolving OSSA-orchestrated ecosystem. OSSA has encouraged its member companies to collaborate to solve common issues This expanding catalog provides unequivocal proof that the Alliance's vision is transforming into a market reality, with products steadily being introduced to market. Since its inception in late 2018, OSSA has encouraged its member companies to collaborate to solve common issues and therewith enable innovation and increase market and business opportunities with each other. Open ecosystem The market increasingly embraces the philosophy by OSSA to open up the safety and security category, and members are now delivering hardware offerings. The idea of an open ecosystem continues to unfold across the video security space, as evidenced by industry experts bringing to market 'Driven by OSSA' devices: AndroVideo: Early OSSA member, AndroVideo introduced its first 'Driven by OSSA' Smart Edge fixed cameras. Bosch: The recently introduced Bosch MIC inteox 7100i and AUTODOME inteox 7000i operate on the Bosch INTEOX open camera platform. VIVOTEK: OSSA founding member, VIVOTEK recently launched its first 'Driven by OSSA' cameras as part of its iNSIGHT series. Seamlessly combine with third-party software apps These first commercially available cameras can be seamlessly used in combination with third-party software applications. OSSA member company, Security & Safety Things designed an online app store, another building block of the IoT infrastructure specified by OSSA, in support of uniting demand and supply in this open market. Look for additional product announcements about cameras bearing the 'Driven by OSSA' seal. The mark indicates devices that follow the OSSA Technology Stack for video security, and prescribes the use of the Alliance-inspired common operating system together with the first three available technical specifications.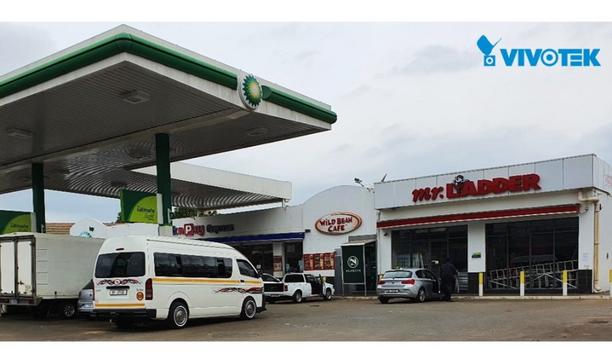 VIVOTEK Upgrades Security At South Africa's BP Manor Garage Gas Station
Providing a safe and secure environment to drive into the lane and fuel up vehicles is a key factor in ensuring improved customer satisfaction for a gas station. To offer better service to the customer, VIVOTEK the global pioneering IP surveillance provider has assisted BP Manor Garage Gas Station, located in Pietermaritzburg, South Africa, to upgrade their existing security system. Most of the existing cameras on-site at the BP Manor Garage Gas Station, installed about four years ago, were adequate for the customer's current requirements. The BP Manor Garage Gas Station did not want to replace most of the older cameras, meaning that retrofitting was an essential aspect of the project. However, major updates were required. Some of the older cameras were damaged because their seal had worn out, allowing water to enter. On the storage side, the user needed to retain recorded footage for four months while enabling remote viewing from a location that was about 5kms away. IP surveillance systems BP Manor already had a strong and positive history of using VIVOTEK complete IP surveillance systems, including network cameras, network video recorders (NVR), and video management software. This long-term partnership and trust ensured that the company continued to choose the same brand. A total of 50 cameras were installed, covering areas from driveways to cash points, the shop floor, pump islands, and staff rooms. VIVOTEK began the project by replacing the damaged cameras with IB9360-H and IB9388-HT. These bullet cameras deliver high-quality images and are weather-proof with an IP66 rating and vandal-proof with IK10-rated housing. In order to meet the unique demands of the gas stations, a mini fisheye camera with a 360-degree surround view can cover the shop floor, while box and fixed dome cameras cover an indoor cashpoint, and weather-proof and vandal-proof bullet cameras protect outdoor driveways. Network video recorders The result has meant that BP Manor can continue to grow its business intelligently The transformation also included three existing network video recorders (NVR) were replaced with a single 128 channel, 16 hot-swappable HDD bays NVR, the NR9782-v2. The whole system was connected and managed by VIVOTEK's state-of-the-art video management software VAST 2, empowering the customer to control the footage better with smart search, video analytics report, and third-party data source with Data Magnet functionality. Data Magnet The Data Magnet enables importing PoS data into VAST 2, providing rapid access to the recorded data while supporting the simultaneous display of sales transaction information during live streaming. The result has meant that BP Manor can continue to grow its business intelligently. Their customers can be assured of their safety and security as they return to this trusted brand, just as BP Manor has returned to VIVOTEK. "Ever since 2010, we have been supplying and installing VIVOTEK's IP surveillance system and offering them to our customers as a premium option. They provide unparalleled quality and performance. We remain loyal to the brand and can vouch for the product's durability and performance," stated Azam Paruk, Azrea Installations, Managing Partner.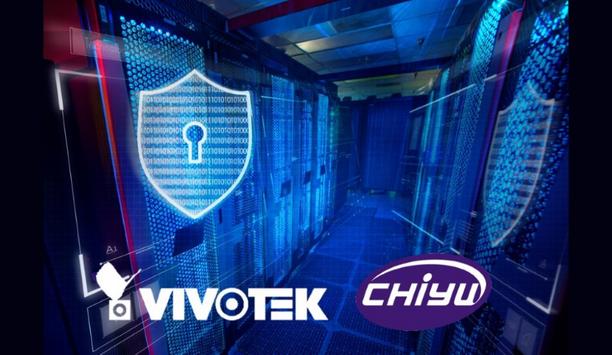 VIVOTEK Collaborates With Chiyu Technology On Integrated Access Control And IP Surveillance Solution
VIVOTEK, the globally-renowned IP surveillance solution provider, has in recent years been committed to offering comprehensive solutions through multiple strategic alliances. Integrated access control Partnering with Chiyu Technology, one of the most experienced access control system provider in Taiwan, VIVOTEK rolls out the latest integrated access control and IP surveillance solution, an one-stop shopping, seamless integration, and easily managed solution to meet the market's demand. Traditional access control system requires time, budget, and third-party partners to adopt and integrate the intelligent IP surveillance technology with it. This new integrated solution, however, can be adopted in various fields at once and establishes a considerably higher level of security. Equipped with facial recognition and video tagging With facial recognition and video tagging, the new solution can accurately verify who is entering a specified area With facial recognition and video tagging, the new solution can accurately verify who is entering a specified area and then subsequently track where visitors go once they have entered. VIVOTEK also provides a wide selection of versatile network cameras to deliver high-quality imagery in diverse and changing environmental conditions. More importantly, security staff can easily manage both IP surveillance and access control systems through VIVOTEK's VAST 2, user-friendly, intuitive video management software. All of these advanced features combine to provide an enhanced user experience while simplifying procedures of device setting and management. IP surveillance and access control integration "The integration of IP surveillance and access control has become a growing trend for Smart Security Systems. I believe this cooperation with IP surveillance pioneer VIVOTEK will build a mutually beneficial partnership, making us more competitive in the global industry," said Eric Chang, General Manager of Chiyu Technology. From network cameras, and access control systems to backend software, VIVOTEK provides one-stop shopping solutions to create a new standard of customer service. Strategic partnership "It is our pleasure to team up with Chiyu Technology. With their profound expertise in the industry, we can reinforce our solutions' capability and realize the potentials of our products. We will be relentlessly devoted to offering more comprehensive and compatible IP surveillance solutions to unlock new possibilities for different applications and vertical markets," said William Ku, Executive Vice President of VIVOTEK Brand Business Group.