Siqura Security Camera Housing
(1)
Browse Security Camera Housing
Security camera housing products updated recently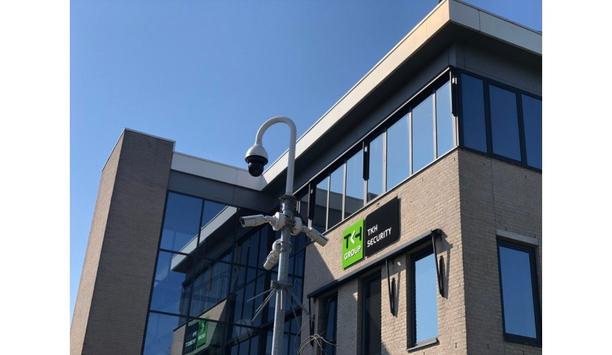 Siqura Announces That They Will Group All Of Their Activities Under TKH Security Banner
All Siqura activities will continue under the banner of TKH Security. These renowned companies in video security solutions were both already members of TKH Group NV. The Siqura video security solutions are often sold in combination with the developed security solutions of TKH Security and this complete solution is highly appreciated by their customers worldwide. Therefore, the time has come to group all activities in TKH Security. "By combining all activities, we give our customers more transparency and clarity in what we can offer them. Furthermore, we increase our services. For example, the contact point for all questions and orders, invoices, documentation, support tickets, etc. will be centralized. This will be much more efficient for our customers as well as our employees", says Timme Grijpink, Managing Director of TKH Security. Site management solutions TKH Security specializes in the development of electronic Security & Site Management Systems The Siqura brand will be retained for the wide product range of Siqura, such as security cameras, mobility cameras, marine cameras, explosion-proof and thermal cameras, IP video encoders, ethernet switches and fiber optic transmitters. This product range is complementary to the TKH Security product range, encompassing security management, video management, parking facility management and asset & site management solutions. With this aggregation of activities TKH Security has offices worldwide in Amsterdam, Gouda and Zoetermeer (the Netherlands), Madrid (Spain), Dubai (UAE), Singapore and Frederick (USA). TKH Security specializes in the development of electronic Security & Site Management Systems. Open architecture integration With over 25 years of experience and by listening to customer needs, the company offers complete innovative solutions for Security Management, Access Control, Video Management, Intrusion Detection, Intercom, Personal Surveillance, Asset & Site Management and Parking Facility Management. The company is always looking for innovative solutions for the market with a focus on creative, flexible and open architecture integration. TKH Security has a strong position in the Benelux and multiple offices all over the world. TKH Security is a member of TKH Group N.V.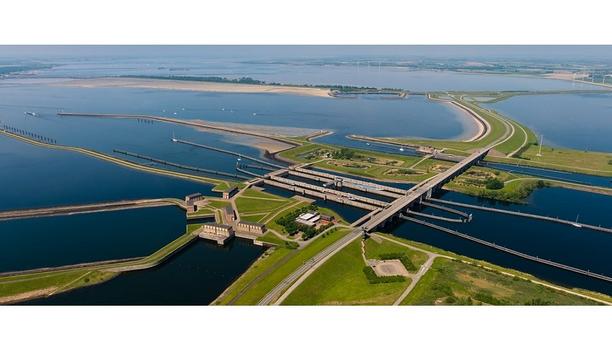 TKH Security Provides VMS With Siqura Cameras For The Wet Infrastructure Sector
The road network is under increasing pressure due to the sheer weight of traffic, and its bridges and water locks are no exception. In view of the importance of free-flowing traffic and the safety of such structures, they undergo continuous modernization. One such modernization is CCTV: by incorporating video surveillance into a security system, end-users can monitor and anticipate what's happening at a certain location in real-time. This increases the efficiency and safety of such objects. Video management system Operators are continually fed the latest information through the video management system, allowing them to effectively anticipate any situation that may arise. This makes it possible to guarantee an optimum flow of vehicles and ships and to better respond to changing traffic situations in critical environments. TKH Security is specialized in video management systems in combination with Siqura cameras, thereby meeting the stricter laws and regulations governing the wet infrastructure sector. Motion detection Robin de Neve, International Sales Manager: "At TKH Security, we have been involved in wet infrastructure for many years and therefore know like no other how, in conjunction with installation engineers, to provide support to end users in the challenges they face in the sector. Thanks to the latest compression techniques and dual streaming, motion detection has become very efficient in terms of storage. Among the great advantages to operators is the fact that the system is very user friendly, it records only what is needed and it is exceedingly reliable thanks to failover functionality." Easy-to-use high tech De Neve goes on to say: "Custom configurations can be made for individual operators, with panels to review images, for instance, control elements for third-party systems, HTML browsers and maps. The system has an open architecture and is API and ONVIF compatible, making installation and integration very easy. Using a powerful macro engine, customers can determine how the system responds given specific situations. Our video surveillance solution is scalable from a few to a few thousand cameras. Thermal cameras detect people on structures in all weather conditions, including rain, fog and low sun. In such cases, a signal is sent automatically to the control room so that operators can immediately respond if necessary." Cameras with existing cabling Many structures such as bridges and water locks currently still use analog solutions, and replacing existing cabling to enable an IP solution is often considered to be too expensive. TKH Security has special hybrid cameras that feature both analog BNC connectors and SFP slots in addition to a regular network connection, making it possible to link them to several SFP modules: the Siqura 920 series. It is therefore not necessary to replace existing cabling, which considerably reduces costs. The hybrid cameras make it possible to use old-fashioned coaxial/analog networks and still be able to migrate to IP cameras.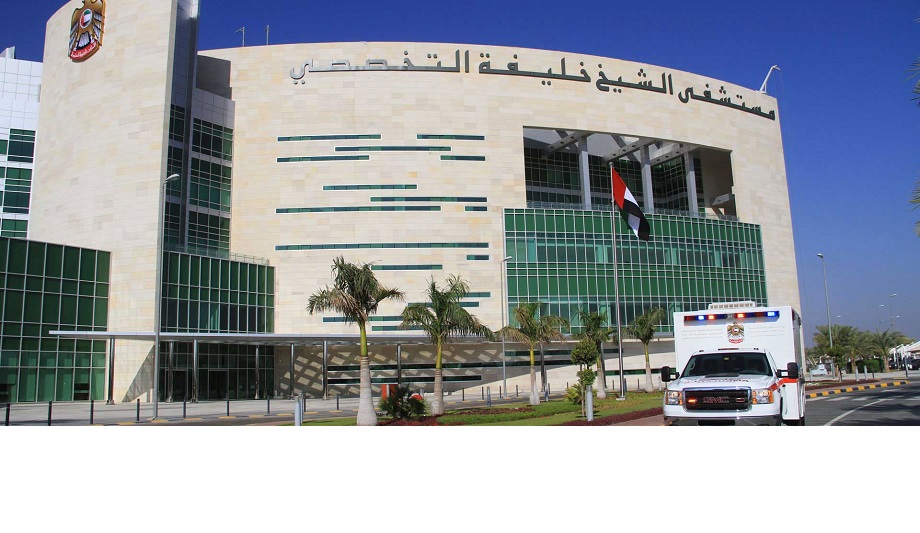 Siqura And TKH Security Integrates Surveillance And Access Control System For Sheikh Khalifa Central Hospital
Siqura and TKH Security realized a fully integrated surveillance and access control system in the Sheikh Khalifa Central Hospital. This new hospital is located at the eastern edge of the emirate of Fujairah and will provide better 24/7 health services to citizens on the Eastern coast. The hospital consists of 11 specialized departments, a 32-bed emergency ward, a 3-story rehabilitation building and more than 700 parking spots. Integration of multiple systems This hospital required a complete surveillance solution integrated with healthcare applications. The project combined access control and video management from TKH Security with cameras from Siqura. "We worked closely with our partners to comply with the solution which conforms to the new guidelines in Fujairah" says Tariq Anwer, Sales Director – Middle East & West Asia with Siqura. "The video surveillance component consists of around 700 different Siqura cameras, working with VDG Sense video management software and storage from TKH Security. The iProtect access control system, also from TKH Security manages around 400 doors with card and pin authentication. iProtect security management system is able to flawlessly fulfill the set of complex requirements demanded by this client." Security management system healthcare facility For Siqura Middle East & West Asia and TKH Security, Sheikh Khalifa Central Hospital in Fujairah is a prestigious project in the healthcare segment. The integration of multiple systems under one roof combined with the integration of healthcare applications provided an extra challenge. Tariq Anwer: "The scope of the project involved an integrated security management system consisting of Siqura cameras, VDG Sense VMS and iProtect access control." "These are all managed at an upper level by iProtect security management system. Among others, some of the following features are implemented: managing visitors on-site and mustering system for emergency evacuation. This is in addition to the integration option with third party systems, for example baby-monitoring."