Dahua Technology Video Surveillance Camera Lenses
(2)
Browse Video Surveillance Camera Lenses
Security camera lens products updated recently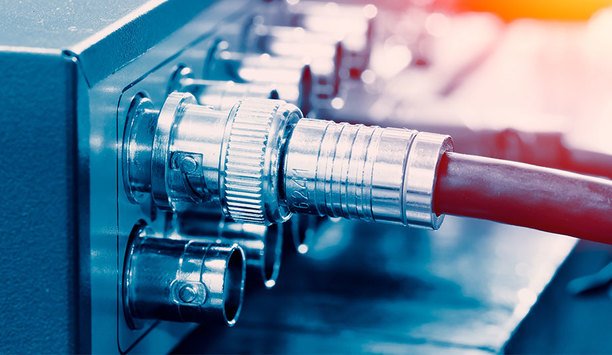 HD Over Coax Provides Cost-effective Video Surveillance Upgrade
According to IHS Market, it is estimated that there are over 60 million security cameras in the United States, and other reports say these cameras capture more than four billion hours of footage per week. Over the last decade, IP camera technology has dominated the conversation as it has provided users with a broad offering of enhanced image quality and features. With a large percentage of existing security systems relying on analog, many end users looking for high definition (HD) video quality have been forced to take on a complete system overhaul. Infrastructure Overhaul For HD Video To make the switch, customers would need to change everything, from cameras to hardware to wiring– not to mention the lengthy installation process that would ensue. IP cameras also require higher Internet speeds and more cloud space. Whether constrained by budget, bandwidth or storage, many end users have been unable to adopt this new video surveillance method.Thanks to technological advancements within the security industry, HD over Coax offers a viable solution for integrators and end users alike Thanks to technological advancements within the security industry, HD over Coax offers a viable solution for integrators and end users alike. By utilising the current Coaxial cables, this offering yields high definition video, while requiring minimal infrastructure changes and is an optimal surveillance choice for security customers. Plus, with new advancements and updates being made frequently to this technology, there is a solution for every security need. The enhanced alternative of HD over Coax has been warmly welcomed in the security industry, thanks to its simple solutions and ever-evolving features. Many new analog HD cameras are "plug and play," able to connect directly to existing Coaxial cables. This eliminates the need for a complete system change, creating cost-savings for the end user and an enhanced video quality offering. Easy Solutions For HD Video As a result, integrators can cost-effectively upgrade their customer's surveillance solution while using their legacy infrastructure, making it an attractive option for end users and an easy sell for dealers. Latency in video is another common issue with network-based camera systems, where even the slightest delay in video surveillance can hinder security response HD over Coax cameras themselves are always expanding and evolving to meet a wide array of security needs. With the introduction of fisheye and multi-sensor cameras, users now have a multitude of coverage options, not to mention the introduction of 4K bringing resolution options to the same level as IP. Some newer technologies are even touting 4K cameras paired with 4K digital video recorders (DVRs) made specifically for analog systems. Longer cables grant transmission for up to 1600 feet, double the distance of standard analog solutions, and triple that of IP systems. This single cable is able to transmit both HD video and audio. Recently, broadcast quality audio over Coax has become available in limited models, a substantial improvement over older analog technology, which was unable to transmit audio. Stopping Video Delay Latency in video is another common issue with network-based camera systems. Even the slightest delay in video surveillance can hinder security response. IP cameras are forced to compress and packetize their video for transmission. The outcome of this is a reduced number of images per video, which in turn causes delay. HD over Coax on the other hand, delivers an unlimited amount of HD images in real time, with smooth motion and impressive clarity. Additionally, the point-to-point transmission delivers uncompressed video free of lag. Another touted benefit is that, unlike IP networked cameras, analog systems provide a more secure video transmission. With so much sensitive information housed on a businesses' network, adding another point of network access through an IP camera can create concerns for cyber security risks. HD over Coax delivers an unlimited amount of HD images in real time, with smooth motion and impressive clarity Preventing Network Hacking With HD over Coax, the physical connections between the camera and DVR prevent network hacking. By keeping the video surveillance system offline, security professionals are able to direct their attention to the physical threats at hand, rather than having to focus on deterring cyber security risks. One of the primary difficulties of deploying HD video solutions is the fact that many older systems utilize a wide variety of HD standards and platforms. To make matters more complicated, after HD over Coax was brought to market, manufacturers raced to create their own version of this technology. Today, the most popular proprietary standards are HD-CVI, HD-TVI and AHD. However, integrators and customers found that attempting to manage multiple HD technologies proved to be near impossible.Integrators and customers found that attempting to manage multiple HD technologies proved to be near impossible Diversifying Surveillance Through One DVR To combat these issues, manufacturers have introduced products with more flexibility to their portfolios. One example of this is the penta-brid DVR which grants the ability to seamlessly integrate multiple technologies deployed across one application. This means that systems with diverse camera brands and technologies, such as a mix of HD-CVI, HD-TVI, AHD, analog or IP, can be connected through one DVR. For many end users with legacy analog systems, penta-brid DVRs give them greater freedom to choose between a variety of solutions, rather than being limited to one option. With video resolution increasing, the space needed to store the footage is similarly rising. Penta-brid technology has been able to adapt to these evolving needs, giving users ample storage space to house the HD and 4K surveillance video with some of the newest models including H.265 compression. HD Casino Surveillance Made Simple For casinos, HD images are critical for identifying unauthorized personnel and unlawful behaviours to create a safe environment for guests and staff While HD over Coax is beneficial to many end users and integrators, those in the casino and hospitality markets find it crucial. With a combination of high profile guests, large amounts of cash on hand, constant crowds and strict industry regulations, reliable video surveillance is a must. Deploying new IP systems comes at a stiff price. When looking to upgrade their video surveillance, casinos must also be mindful of the installation process. When moving to an IP-based system, ripping out old wires and replacing them with new is the standard practice. This practice can be both disruptive and costly, not to mention gaming regulations require casino activities be monitored at all times so a complete system shutdown would result in revenue loss. This cost can be hard to justify, especially when the current legacy analog system remains in working condition with only the lower image resolution to date it. For these scenarios, the most cost-effective option is to leverage the legacy infrastructure, replace the existing cameras with new devices, and reap the benefits that HD video has to offer without any lapse in security. For casinos, HD images are critical for identifying unauthorized personnel and unlawful behaviours to create a safe environment for guests and staff. HD over Coax cameras now offer the same resolution as IP cameras with a plug and play approach, that cuts down on expense without sacrificing quality. For businesses and applications that are unable to adopt IP technology, whether it be cost or time prohibitive, HD over Coax now features most of the same benefits IP has to offer without breaking the bank. By providing clear images in real time, maximizing existing infrastructure, and affording cyber security benefits, HD over Coax provides an attractive solution for many end users and integrators.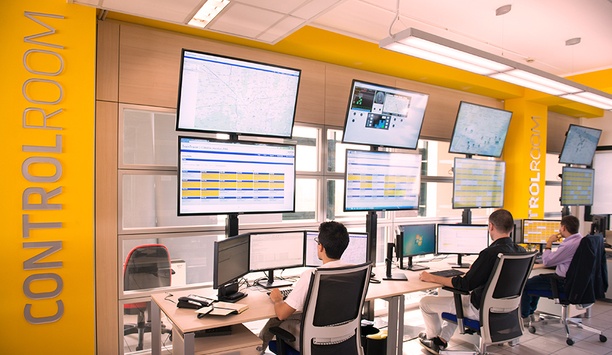 Saving Lives With Effective Security Control Center Design
When people think of control rooms, images from James Bond movies or intense action stories come to mind. What they fail to realise is the incredible level of ergonomics, technology, precision and craftsmanship required to create a top-notch command and control room. "These are rooms of complex functionalities, where hundreds of elements must be integrated and function in sync," says Jim Coleman, National Sales Manager, AFC Industries. Professional teams from several different industries must coordinate every single detail in order to ensure that functionality occurs each and every time. Reconfigurable Furniture For Control Rooms AFC Industries is one company that specialises in equipping control rooms for security and other applications. AFC Industries was established in 1994 as a family-owned business that focuses on the design and construction of ergonomic products. Their height-adjustable units guarantee the right height for standing desks as well as traditional sitting levels. The company produces an array of Command and Control ergonomic security consoles and mounting solutions. Modular racking systems facilitate efficient storage of electronic and audio-visual equipment. As technology changes, older traditional consoles are no longer a necessity. Many organizations instead are choosing to use lighter, less costly, reconfigurable furniture that allows more flexibility. Command Centers need to be able to reconfigure the space at will. Because most systems are housed in secure data centers, users should be able to quickly move their positions by relocating their workstations, utilising different network connections. Simple control room features, like those addressing lighting or operator comfort, can make the difference in a correct or incorrect decision during a crisis Emergency Operations Centers A positive trend driving the market for control rooms is an increase in emergency operations centers (EOCs), says Randy Smith, President of Winsted. "Everybody is concerned about what happens in an emergency," says Smith, and the centers are popping up as a tool for emergency preparedness. It's another environment where sit-stand work stations are the rule. Winsted's product lines include stock modular and customized elements in good-better-best categories – from basic to lots of "bells and whistles;" jobs can be configured from modular elements or customized as needed. Customized Control Rooms For Seamless Operation There is a lot at stake in control room design: Lives can depend on how effectively a control room functions in an emergency. Control rooms should seamlessly accommodate both everyday occurrences and crisis situations, says Matko Papic, Chief Technology Officer of Evans Consoles. Better-operating control rooms can increase efficiency and reduce and/or mitigate risk. Simple control room features, like those addressing lighting or operator comfort, can make the difference in a correct or incorrect decision during a crisis. Addressing operator comfort can reduce the possibility of workers' compensation claims. End users are seeing multiple benefits of creating a better operating environment, better sightlines, more comfort and attention to ergonomics. As a fully integrated control room solutions provider, Evans Consoles approaches the needs of a control room environment beginning in the conceptual/operational planning stage. They consider broad issues such as how information will be processed, the interface between technology and operators, and the cognitive and physical interactions of operators – understanding that these factors drive the layout and function of control rooms. After analyzing tasks to be performed in the environment, Evans lays out the consoles to meet those needs. Rather than a predesigned solution, each installation is tailored around a specific application. Read part 2 of our Control Rooms series here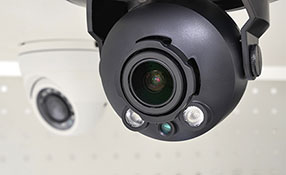 HD Surveillance: Secrets To Producing The Best Possible Image Quality
Many end-users shell out the cash to acquire the newest high-end devices, plug in, and expect to be wowed A well-developed surveillance system can give a single security guard the power to see what otherwise might take a hundred pairs of eyes to see. But what happens when all the components are all connected and powered up, and the resulting image on the screen is, well, indiscernible, or, at the very least, terribly pixelated? Many end-users shell out the cash to acquire the newest high-end devices, plug in, and expect to be wowed. Often enough, however, what they see on the screen is not what they were expecting – and they wonder what they just paid for. In a good high-definition system, what factors actually create the best image quality? With so many variables involved, from the camera's lens to the imaging algorithms to the monitor resolution – just to name the obvious ones – how do system integrators achieve the best on-screen images? The Lens The first component to handle light from an object, this may be the one most taken for granted in cameras of any sort. (Just try scratching or cracking one and you'll agree.) In the days of analog cameras, it seemed that any old lens would do just fine. However, as the technology inside cameras evolved and more powerful sensors (more pixels) became available, engineers and programmers demanded more from lenses. Moreover, intelligent video content analyses would be impossible without high-accuracy lenses.In what way do lenses impact the image quality? The key factor here is light transmission. The quality of light passing through the lens itself will forever be critical to the quality of image reproduced. A lens made using ultra-precision molding aspherical technology achieves more accurate color, better light, and clearer images. Multilayer broadband anti-reflection coating further maximises a lens's light transmission while minimizing the residual reflection of light on the surface of each optical lens. Variables involved include the camera's lens, the imaging algorithms and the monitor resolution When it comes to fabricating a megapixel lens that hits the mark, the materials used and the processes by which lenses are produced are the two most critical criteria. The materials most often used to create lenses are glass and specialized plastics. An HD lens made of ultra-low-dispersion optical glass – which, by using dispersion characteristics that are different from those of conventional optical glass – will deliver better HD performance. Machine-automated lens production using specialized plastics results in high output for camera producers, and the lenses produced are more uniform in design and quality. For an HD vari-focal lens, its image quality depends largely on the precision of the cam. The cam rotates to drive the zoom and focus lens groups forward and backward for a smooth continuity of focal length and adjustment of the focal point. A lack of precision with the cam inevitably causes an offset or tilt of the lens' optical axis during zooming and focusing, leading to a serious loss of image quality. Lens production is a delicate balancing act. The slightest errors or imperfections will be very noticeable when tested Lens production is a delicate balancing act. The slightest errors or imperfections will be very noticeable when tested. The features of a lens that affect image resolution, clarity, and contrast must be perfect. Achieving uniformity of image resolution at the center and the edges of a lens requires high-precision machinery. And once a lens has been properly crafted, the assembly of the camera, the lens housing materials, and the alignment of the optical axis demand utmost accuracy. To put it mildly, quality control must be rigorous. Image Signal Processing As light passes through the lens, the sensor captures it and converts it to data. Raw RGB data is transmitted by the camera sensor and undergoes Image Signal Processing (ISP) such as noise reduction, white balance, WDR, curve correction and color correction, etc. The data is then transformed to true colors for each pixel point, for people to see images that look "normal" to the human eye. It is the Image Signal Processing that defines the final image quality on the screen. Collecting data in different conditions is vital, for instance, outdoor data should be analyzed with natural light on days with sun, overcast, rain, and fog, at dawn, at dusk, and so on. Similarly, when using cameras equipped with infrared sensors, testing the IR light signals in various conditions is necessary as well. Actual image performance depends upon variables such as low light illumination, signal to noise ratio, dynamic range of light, and more. ISP algorithms aim at increasing the signal data and decreasing noise. Cameras with Wide Dynamic Range (WDR) will yield improved video imaging with both background and foreground objects in high contrast or high-backlight environments, maximising the amount of detail in brighter and darker areas in one field-of-view. In scenes with low contrast and low light, the sensors deliver digital image signals and at the same time send some amount of digital noise that directly hinders image clarity. Three-dimensional digital noise reduction (3D DNR) removes unwanted artifacts from an image, reducing graininess. Where cloudy weather poses a challenge, auto-defogging technology helps to identify the density of fog or rain with gray-white color ratio analysis, and imbues images with true color reproduction. Ramping up the megapixels and frame rates yields great video, but also results in more bandwidth used and more storage occupied Matching Megapixels To Image Quality When the factors mentioned above line up well, correlating cameras and monitors creates the best viewing experience. When a high definition camera is in place, a monitor with a high resolution will display images much more clearly. But if the monitor's resolution is low, it will not deliver the high-quality images expected – or possible – from that HD camera. For an 8 MP camera, for instance, users do best to apply monitors with 4K × 2K resolution. Though common sense, this deserves to be mentioned because users might decide to upgrade their systems with 4K monitors, but with perhaps 1.3 MP cameras installed. In such a scenario, there's no guarantee the on-screen image quality will automatically improve. Managing Data And Bandwidth In terms of a complete, high definition surveillance system, when the right factors come together and the calibrations are set, image quality – even in a standard HD 1080p setup – can be extremely good. The final piece of the puzzle is managing the data. Ramping up the megapixels and frame rates yields great video, but also results in more bandwidth used and more storage occupied. Squeezing bandwidth threatens image quality and clarity, but keeping ample room for signal transmission and storage will eventually increase the overall cost for customers. Is it possible for integrators to optimize their customer's system and, at the same time, stay within budget constraints? Luckily, it can be done. Squeezing bandwidth threatens image quality and clarity, but keeping ample room for signal transmission and storage increases the overall cost for customers To do this, a more efficient video encoding solution would allow an improvement in compression efficiency of 40–50% over H.264. Improvements to algorithms that are adaptive to a particular scene give users control over bitrate. Another option would be to start recording video only when an event triggers an alarm, since most security guards are primarily concerned with moving objects rather than a scene's generally stagnant background. This intelligently helps optimize bandwidth and storage consumption. Another method is to use a single panoramic or fisheye camera in place of several HD cameras for coverage – the reduced number of security devices will reduce bandwidth demands and the rate of storage consumption as well. Getting The Best Image Quality Now let's put this all together. Naturally, integrators and users will refer to their product specs to understand features and functions, fine-tuning each component for best results. Also, as suggested above, users should select an HD camera comprehensively in terms of lens performance, pixels, image quality, and overall system compatibility and performance. Next, matching the backend device and management platform should be carefully considered in a complete security system. Installing equipment that has been engineered for a given scene is a must, along with strategising how to get the most coverage out of the lowest number of cameras. Finally, product quality, warranty, price, and on-going customer service are all important factors that customers should take into account as well.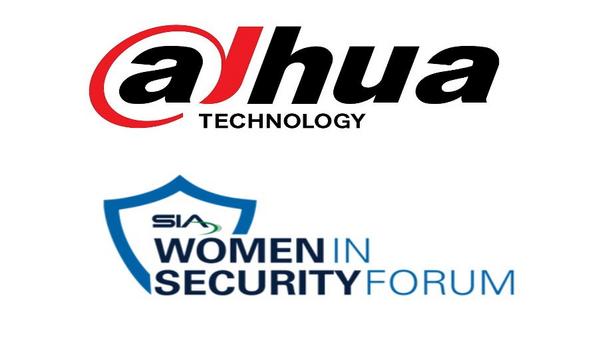 Dahua Technology Joins Efforts With Moms In Security Global Outreach To Help End Human Trafficking
A global pioneer in video surveillance and security technology, Dahua, was proud to sponsor the first-ever Moms in Security Global Outreach (MISGO) Golf Outing. The inaugural charity golf event, held on June 21, 2021, in Lincoln Park, New Jersey, aimed to raise funds for organizations that fight human trafficking. Dahua was happy to join other industry sponsors in donating to and participating in the first-of-its-kind event. Donations to bring awareness Dahua's generous donation was dispersed among various non-profit organizations, all committed to either preventing, ending, or bringing awareness to the child trafficking epidemic. Beneficiaries of the MISGO Golf Outing include Operation Underground Railroad, Prevent Child Abuse New Jersey, and Veterans For Child Rescue. Dahua's investment in these local and national causes underlines their dedication to the US market. Support to end human trafficking This kind of dedication did not go unnoticed by the event organizer, Elisa Mula, who also serves as the anti-human trafficking task force leader for the New York chapter of Women In International Security. "We are so pleased that Dahua really stepped up and supported and sponsored our MISGO event," said Mula. "It really couldn't have even happened without sponsors like them, so we were just so happy to have an industry leader like Dahua put their name behind our first golf event." Likewise, Dahua was more than willing to support such a great cause. "It was a great event and at the end of the day, it was all for a great cause," said Tim Wang, President, and CEO for Dahua Technology USA. "We can't wait for next year's golf outing!"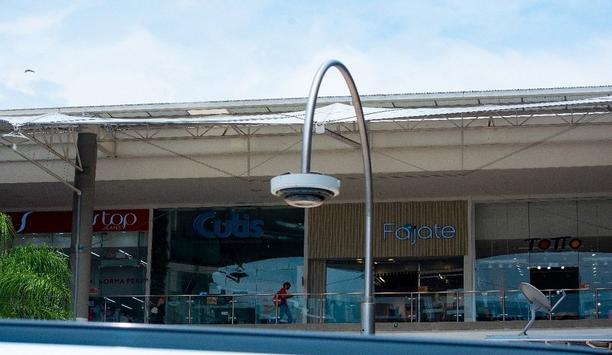 Dahua Smart Retail Solution At Palmetto Plaza
The Palmetto Plaza Shopping Mall, an iconic shopping center located in Cali, Colombia, opened its doors in 2004 thanks to the support of a group of entrepreneurs from the region who dreamed of a place where local residents and tourists can find a wide range of commercial services and entertainment offerings. Need for a video surveillance solution To ensure a safe environment in the shopping center, mall officials sought a comprehensive video surveillance solution that can monitor the areas in and around the mall, including its square, corridors, parking lots, and the surrounding roads. Dahua Technology, in cooperation with its partner in Colombia - Fortox Security Group - a security consultant with a nationwide presence, jointly designed an AI-enabled Smart Retail Solution that replaced the shopping mall's old CCTV analog system. Addressing the challenges The migration project from the analog CCTV to a networked system began with the design and implementation of structured cabling – using both fiber optics and copper – until the right and suitable CCTV solution is determined. The Palmetto Plaza Shopping Mall entrusted Fortox as its security consultant tasked to search for a technology that can facilitate the important steps toward the optimization and operation of the mall in the service of the city. Dahua's AI-based portfolio Dahua offers AI applications within its portfolio, which allowed to transcend to a system dedicated to security & control " "When conducting the evaluation of the solutions offered in the market, we decided to work with Dahua because the company offers artificial intelligence applications within its portfolio, which allowed us to transcend from a system dedicated solely to security and control, to a system which will also contribute to other areas of the shopping center, integrating the Smart Retail solution into the circuit, and offering BI statistics to the mall for further analysis." "In addition, we integrated the temperature monitoring solution and visualization control into the system using a Dahua video wall," explains Mr. Efren Mauricio Matabanchoy Romo, Project Engineer at Fortox Security Group. IP, dome, and PTZ cameras Dahua Technology provided 111 pcs of high-resolution IP cameras, panoramic cameras, dome cameras, and pan-tilt-zoom (PTZ) cameras with 30x optical zoom capability for the project. The Dahua cameras were installed in strategic locations to provide comprehensive security for employees and customers. The video feed, which is transmitted to the central monitoring stations inside the mall through a private network, can assist the security personnel in identifying emergencies, vandalism, and other situations where a quick response from the security team is necessary. Real-time monitoring solution The video surveillance system was designed to capture high-quality HD images, combined with advanced technologies to support embedded intelligence functions, such as sending an alert to the monitoring center when it detects abandoned or missing objects, unauthorized entry into a prohibited area, as well as facial recognition and other defined activities. The cameras support multi-streaming that allows images to be recorded and monitored with real-time high resolution The cameras also support multi-streaming that allows images to be recorded and monitored with real-time high resolution so that operators can have a clear and well-defined view of both live and recorded footage. IP video surveillance system Dahua Technology and its dedicated engineering team carried out the construction of this design by utilizing its high-quality hardware and software products, with a great focus on solving the pain points of the shopping center and generating an added value to its visitors and internal customers. Mr. Chao Wu, General Manager of Dahua Technology Colombia, said, "As a result of excellent teamwork, we were able to implement more than an IP video surveillance system. We designed a solution with the latest technology and artificial intelligence unique in the city of Cali, which allows the Palmetto Plaza to provide greater security to its visitors and trade merchants." 24/7 monitoring features In terms of security, through the Dahua equipment installed by Fortox, the Palmetto Plaza is now able to perform 24/7 monitoring and intelligent data analysis. "Likewise, through the Dahua Smart Retail Solution unique in the city of Cali, we generate added value to the merchants who have placed their trust in Palmetto Plaza. Smart Retail is not only a solution that guarantees maximum security for customers in the shopping center." "It is also a revolutionary new tool for Big Data statistics that is suitable for the mall´s management, allowing them to make efficient and correct decisions depending on the situation", Mr. Wu added. Security management The Dahua Smart Retail Solution has significantly improved the security management of the Palmetto Plaza Shopping Mall. By increasing the resolution of the cameras, the visual records of the CCTV system are now optimized and strengthened. By increasing the resolution of the cameras, the visual records of the CCTV system are optimized & strengthened The updated network system provides video recordings with HD resolution, allowing operators to better control and manage the entire system. It also offers artificial intelligence analytics such as face recognition focused on security, business intelligence focused on real-time statistics of the number of shoppers in the mall, and monitoring of behavior within its facilities. CCTV network system In addition to its video surveillance products, Dahua Technology also contributed to the system migration project of the Palmetto Plaza, transforming its analog CCTV system to a CCTV network system with higher resolution cameras, 360-degree views, and artificial intelligence analytics. Dahua Technology also provided complete technical support and commercial services that include training operators and managing configuration settings. "We had devices that already completed their useful life. These devices did not meet our security needs due to their low resolution and constant failures," says Mr. Juan Diego Guzman, Security Director of Palmetto Plaza Shopping Mall. Surveillance capability For Sandra M. Navas P, General Manager of the Palmetto Plaza Shopping Mall, this technology has generated more confidence among visitors and merchants. "The beginning of this system implementation has put us at the forefront of Colombian retail in terms of video surveillance capability, and has also allowed us to achieve a level of satisfaction in terms of security higher than 92%." Furthermore, this system has allowed Fortox as a security company to integrate into a single technology the requirements requested by the client, successfully delivering the required services needed in the shopping center.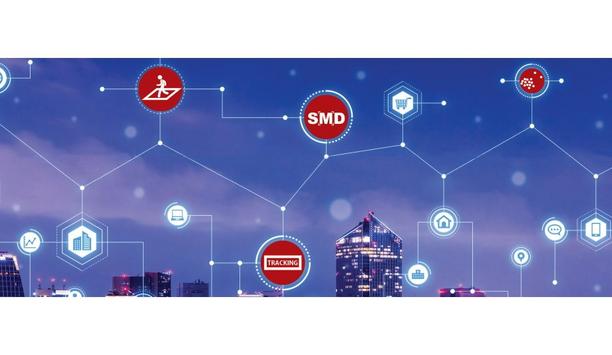 Dahua Technology's WizSense And WizMind Simplifies The Selecting Process For Specific Analytics Demands
Dahua Technology, a renowned, video-centric provider of smart IoT solutions, announced a major rebranding to reflect the company's growth and evolution within the North American video surveillance market. WizSense (pronounced "Wise Sense"), Simplified Analytics for Accurate Results, and WizMind (pronounced "Wise Mind"), Advanced Analytics for Ultimate Performance, will be sub-categories under Dahua's Analytics+ umbrella. Each line encompasses existing product lines as well as new product offerings. "With this launch, we are unifying our products under two new product categories, WizSense and WizMind, to align with new and existing customer's needs in finding solutions faster," remarked Jennifer Hackenburg, Senior Product Marketing Manager of Dahua Technology USA. Video surveillance solutions The rebranding includes a top-to-bottom implementation of the WizSense and WizMind product lines. Changes will be reflected throughout the company's website including the product search tool filter, datasheets, product boxes and communications. Dahua's new brand assets include a full quick guide highlighting all products from each segment, a new website landing page and other visual communications to convey Dahua solutions in an understandable way. WizSense, the more foundational of the two categories, offers simplified analytics for accurate results The recategorization is designed to help security dealers and integrators more easily identify which video surveillance solutions are better suited for small installations versus advanced enterprise applications. WizSense, the more foundational of the two categories, offers simplified analytics for accurate results. Smart motion detection Basic enough to meet the needs of most users, WizSense products have an AI chip that delivers features like smart motion detection, perimeter protection, and active alarm for protecting what matters most. Other analytics allow for instant alerts, quick target searches after an event, and maximized storage with Dahua's Smart H.264/H.265+ codecs. The WizSense portfolio includes 4MP and 5MP bullet, dome, wedge and eyeball cameras that were formerly part of Dahua's Lite series and that offer Starlight Technology, True WDR, Smart IR illumination and IP67 housing. Also in the WizSense family are 2MP and 4MP PTZs formerly from Dahua's Pro series, as well as new cost-effective thermal cameras. Compatible with the WizSense collection are NVR and Penta-brid recorders with 2TB, 4TB, 6TB, and 8TB options. Human temperature monitoring WizMind offers advanced analytics for ultimate performance. This high-end analytics line - with a powerful AI chip and renowned deep learning algorithms - gives users privacy protection, video metadata, highly accurate people counting, heat mapping, smart tracking and non-contact human temperature monitoring . WizMind is designed to meet the requirements of high-end vertical markets with in-depth demands, such as finance, retail, stadiums, energy, refineries, and transportation. WizMind cameras consist of formerly-Pro-series 4MP bullet and eyeball cameras, 4MP and 5MP dome cameras, and cameras built for specialized applications, such as 5MP and 12MP Fisheye cameras, multi-sensors, thermal cameras and PTZs. Compatible NVR and Penta-brid recorders come in 4TB, 8TB, and 10TB models. Thermal temperature monitoring solutions These solutions should not be solely used to diagnose or exclude a diagnosis of COVID-19 or any other disease "WizSense and WizMind technologies both take security further by providing advanced analytics that provide deeper insights, increased accuracy, and time saving alerts," said Hackenburg. "By offering this new streamlined branding, it is easier than ever for dealers to find the line of technology that will include the level of analytics needed for their installation." Dahua's thermal solutions, including the SafetyTemp Thermal Temperature Station, the Thermal Temperature Monitoring Solution, and the Handheld Thermal Temperature Monitoring Device, are not FDA-cleared or approved. These solutions should not be solely or primarily used to diagnose or exclude a diagnosis of COVID-19 or any other disease. Telethermographic temperature measurement Elevated body temperature in the context of use should be confirmed with secondary evaluation methods (e.g., an NCIT or clinical grade contact thermometer). Public health officials, through their experience with the solutions in the particular environment of use, should determine the significance of any fever or elevated temperature based on the skin telethermographic temperature measurement. The solutions should be used to measure only one subject's temperature at a time. Visible thermal patterns are only intended for locating the points from which to extract the thermal measurement.
Related white papers
Monitoring Traffic Flow: Everywhere, All The Time
Six Things To Look For When Adding AI Cameras To Your Operation
Ensuring Cybersecurity Of Video