Urmet Domus Intercom: Audio, Video Intercom Systems
(113)
Browse Intercom: Audio, Video Intercom Systems
Intercom System products updated recently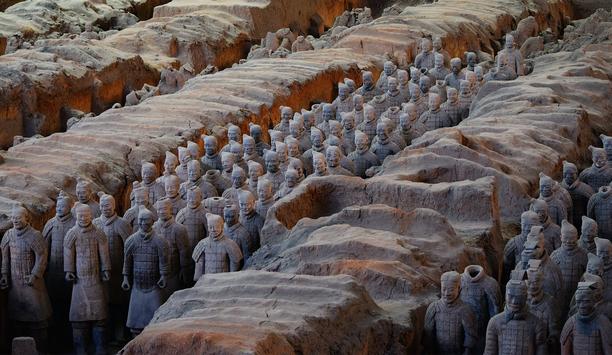 Sensor Data Fusion For More Reliable Intrusion Alarm Systems
Intrusion alarm systems are currently facing a growing number of potential error sources in the environment. At the same time, alarm systems must comply with increasingly demanding legal requirements for sensors and motion detectors. As a future-proof solution, detectors equipped with Sensor Data Fusion technology raise the level of security while reducing the risk of cost- and time-intensive false alarms. This article provides a comprehensive overview of Sensor Data Fusion technology. Anti-masking alarms A cultural heritage museum in the South of Germany for decades, the installed intrusion alarm system has provided reliable protection on the premises. But suddenly, the detectors trigger false alarms every night after the museum closes. The system integrators are puzzled and conduct extensive tests of the entire system. When they finally identify the culprit, it's unexpected: As it turns out, the recently installed LED lighting system in the museum's exhibition spaces radiates at a wavelength that triggers anti-masking alarms in the detectors. Not an easy fix situation, since a new lighting system would prove far too costly. Ultimately, the integrators need to perform extensive detector firmware updates and switch to different sensor architecture to eliminate the error source. This scenario is by no means an isolated incident, but part of a growing trend. Need for reliable detector technology Legal requirements for anti-masking technology are becoming stringent in response to tactics by criminals The number of potential triggers for erroneous alarms in the environment is on the rise. From the perspective of system operators and integrators, it's a concerning development because every false alarm lowers the credibility of an intrusion alarm system. Not to mention steep costs: Every false call to the authorities comes with a price +$200 tag. Aside from error sources in the environment, legal requirements for anti-masking technology are becoming more stringent in response to ever more resourceful tactics employed by criminals to sidestep detectors. What's more, today's detectors need to be fortified against service outages and provide reliable, around-the-clock operability to catch intruders in a timely and reliable fashion. Sensor Data Fusion Technology In light of these demands, one particular approach has emerged as a future-proof solution over the past few years: Sensor Data Fusion technology, the combination of several types of sensors within one detector – designed to cross-check and verify alarm sources via intelligent algorithms – holds the keys to minimizing false alarms and responding appropriately to actual alarm events. This generation of detectors combines passive infrared (PIR) and microwave Doppler radar capabilities with artificial intelligence (AI) to eliminate false alarm sources without sacrificing catch performance. Motion detectors equipped with Sensor Data Fusion technology present a fail-proof solution for building security "It's not about packing as many sensors as possible into a detector. But it's about including the most relevant sensors with checks and balances through an intelligent algorithm that verifies the data for a highly reliable level of security. The result is the highest-possible catch performance at the minimum risk for erroneous alarms," said Michael Reimer, Senior Product Manager at Bosch Security Systems. Motion detectors with sensor data fusion Looking ahead into the future, motion detectors equipped with Sensor Data Fusion technology not only present a fail-proof solution for building security. The comprehensive data collected by these sensors also unlock value beyond security: Constant real-time information on temperature and humidity can be used by intelligent systems and devices in building automation. Integrated into building management systems, the sensors provide efficiency improvements and lowering energy costs Integrated into building management systems, the sensors provide the foundation for efficiency improvements and lowering energy costs in HVAC systems. Companies such as Bosch support these network synergies by constantly developing and optimizing intelligent sensors. On that note, installers must be familiar with the latest generation of sensor technology to upgrade their systems accordingly, starting with a comprehensive overview of error sources in the environment. Prominent false alarm triggers in intrusion alarm systems The following factors emerge as frequent triggers of false alarms in conventional detectors: Strong temperature fluctuations can be interpreted by sensors as indicators of a person inside the building. Triggers range from floor heating sources to strong sunlight. In this context, room temperatures above 86°F (30°C) have proven particularly problematic. Dust contamination of optical detectors lowers the detection performance while raising susceptibility to false alarms. Draft air from air conditioning systems or open windows can trigger motion sensors, especially when curtains, plants, or signage attached to the ceilings (e.g. in grocery stores) are put in motion. Strong light exposure directly on the sensor surface, e.g. caused by headlights from passing vehicles, floodlights, reflected or direct sunlight – all of which sensors may interpret as a flashlight from an intruder. Extensive bandwidth frequencies in Wi-Fi routers can potentially confuse sensors. Only a few years ago, wireless routers operated on a bandwidth of around 2.7GHz while today's devices often exceed 5GHz, thereby catching older detectors off guard. LED lights radiating at frequencies beyond the spectrum of visible light may trigger sensors with their infrared signals. Regarding the last two points, it's important to note that legislation provides clear guidelines for the maximum frequency spectrum maintained by Wi-Fi routers and LED lighting. Long-term security But the influx of cheap and illegal products in both product groups – products that do not meet the guidelines – continues to pose problems when installed near conventional detectors. For this reason, Sensor Data Fusion technology provides a reliable solution by verifying alarms with data from several types of sensors within a single detector. Beyond providing immunity from false alarm triggers, the new generation of sensors also needs to comply with the current legislature. These guidelines include the latest EN50131-grade 3, and German VdS class C standards with clear requirements regarding anti-masking technology for detecting sabotage attempts. This is exactly where Sensor Data Fusion technology provides long-term security. Evolution of intrusion detector technology Initially, motion detectors designed for intrusion alarm systems were merely equipped with a single type of sensor; namely passive infrared technology (PIR). Upon their introduction, these sensors raised the overall level of building security tremendously in automated security systems. But over time, these sensors proved limited in their catch performance. As a result, manufacturers began implementing microwave Doppler radar capabilities to cover additional sources of intrusion alarms. First step detection technology In Bosch sensors, engineers added First Step detection to trigger instant alarms upon persons entering a room Over the next few years, sensors were also equipped with sensors detecting visible light to catch flashlights used by burglars, as well as temperature sensors. In Bosch sensors, engineers added proprietary technologies such as First Step detection to trigger instant alarms upon persons entering a room. But experience in the field soon proved, especially due to error sources such as rats and other animals, that comprehensive intrusion detection demands a synergetic approach: A combination of sensors aligned to cross-check one another for a proactive response to incoming signals. At the same time, the aforementioned bandwidth expansion in Wi-Fi routers and LED lighting systems required detectors to implement the latest circuit technology to avoid serving as 'antennas' for undesired signals. Sensor data fusion approach At its very core, Sensor Data Fusion technology relies on the centralized collection of all data captured by the variety of different sensors included in a single detector. These data streams are directed to a microprocessor capable of analyzing the signals in real-time via a complex algorithm. This algorithm is the key to Sensor Data Fusion. It enables the detector to balance active sensors and adjust sensitivities as needed, to make truly intelligent decisions regarding whether or not the data indicates a valid alarm condition – and if so, trigger an alarm. Advanced verification mechanisms The current generation of Sensor Data Fusion detectors, for instance from Bosch, feature advanced verification mechanisms, including Microwave Noise Adaptive Processing to easily differentiate humans from false alarm sources (e.g. ceiling fans or hanging signs). For increased reliability, signals from PIR and microwave Doppler radar are compared to determine whether an actual alarm event is taking place. Additionally, the optical chamber is sealed to prevent drafts and insects from affecting the detector, while the detector is programmed for pet and small animal immunity. Sensor cross-verification Further types of sensors embedded in current and future generations of Sensor Data Fusion detectors include MEM-sensors as well as vibration sensors and accelerometers. Ultimately, it's important to keep in mind that the cross-verification between sensors serves to increase false alarm immunity without sacrificing the catch performance of actual intruders. It merely serves to cover various indicators of intrusion. Protecting UNESCO World Cultural Heritage in China Intelligent detectors equipped with Sensor Data Fusion are protecting historic cultural artifacts in China from theft and damage. At the UNESCO-protected Terracotta Warriors Museum site, one hundred TriTech motion detectors from Bosch with PIR and microwave Doppler radar technology safeguard the invaluable treasures against intruders. To provide comprehensive protection amid the specific demands of the museum site, the detectors have been installed on walls and ceilings to safeguard the 16,300-square-meter museum site. To ensure an optimal visitor experience without interference from glass walls and other barriers, many detectors are mounted at a height of 4.5 meters (15 feet) above ground under the ceiling. Despite their height, the detectors provide accurate data around the clock while exceeding the performance limits of conventional motion detectors, which clock out at a mere 2 meters (6 feet) catchment area. Integrated video systems The site also presents additional error sources such as large amounts of dust that can contaminate the sensors, as well as visitors accidentally dropping their cameras or cellphones next to museum exhibits. To distinguish these events from actual criminal activity, the intrusion alarm system is integrated with the museum's video security system. This allows for verifying alarm triggers with real-time video footage at a fast pace: In the case of an actual alarm event, the system alerts the on-site security personnel in the control room in less than two seconds. Added value beyond security Sensor Data Fusion technology provides a viable solution for the rising number of error sources in the environment As of today, Sensor Data Fusion technology already provides a viable solution for the rising number of error sources in the environment while providing legally compliant building security against intruders. In light of future developments, operators can leverage significant added value from upgrading existing systems – possibly without fundamentally replacing current system architecture – to the new detector standard. Added value how? On one hand, the detectors can integrate with access control, video security, voice alarm, and analytics for a heightened level of security. These synergetic effects are especially pronounced on end-to-end platforms like the Bosch Building Management system. On the other hand, the data streams from intelligent detectors also supply actionable intelligence to building automation systems, for instance as the basis for efficiency improvements and lowering energy consumption in HVAC systems. New backward-compatible detectors Bosch will release a new series of commercial detectors by end of 2021, based on the latest research on risk factors for false alarm sources in the environment and line with current legislation and safety standards. Throughout these developments, installers can rest assured that all new detectors are fully backward compatible and work with existing networking/architecture. With that said, Sensor Data Fusion technology emerges as the key to more secure intrusion alarm systems today and in the future. TriTech detectors from Bosch For reliable, fail-proof alarms the current series of TriTech detectors from Bosch relies on a combination of different sensor data streams, evaluated by an integrated algorithm. These Sensor Data Fusion detectors from Bosch combine up to five different sensors in a single unit, including: Long-range passive infrared (PIR) sensor Short-range PIR sensor Microwave sensor White light sensor Temperature sensor Equipped with these sensors, TriTech detectors are capable of detecting the most frequent sources of false alarms; from headlights on passing cars to a mouse passing across the room at a 4.5-meter distance to the detector. What's more, TriTech detectors provide reliable performance at room temperatures above 86°F (30°C) while fully guarding against actual intrusion and sabotage attempts from criminals.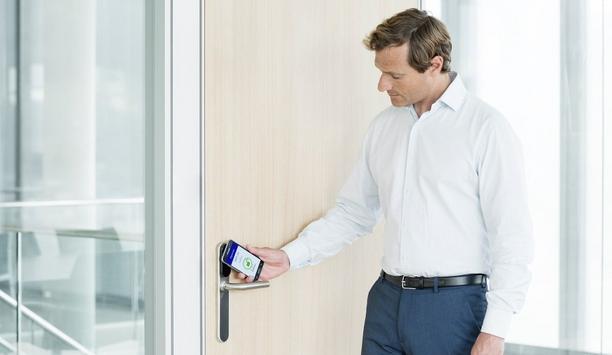 Wire-Free, Mobile First And Data Rich? The Future Of Access Control Is Within Almost Anyone's Reach
The 2020s will be a wireless decade in access control, says Russell Wagstaff from ASSA ABLOY Opening Solutions EMEA. He examines the trends data, and looks beyond mobile keys to brand new security roles for the smartphone. The benefits of wire-free electronic access control are well rehearsed. They are also more relevant than ever. A wireless solution gives facility managers deeper, more flexible control over who should have access, where and when, because installing, operating and integrating them is easier and less expensive than wiring more doors. Battery powered locks Many procurement teams are now aware of these cost advantages, but perhaps not their scale. Research for an ASSA ABLOY Opening Solutions (AAOS) benchmarking exercise found installation stage to be the largest contributor to cost reduction. Comparing a typical installation of battery-powered Aperio locks versus wired locks at the same scale, the research projected an 80% saving in installers' labor costs for customers who go cable-free. Battery powered locks all consume much less energy than traditional wired locks Operating costs are also lower for wireless: Battery powered locks all consume much less energy than traditional wired locks, which normally work via magnets connected permanently to electricity. Wireless locks only 'wake up' when presented with a credential for which they must make an access decision. AAOS estimated a 70% saving in energy use over a comparable lock's lifetime. Find out more about wireless access control at ASSA ABLOY's upcoming June webinar Deploying wireless locks In short, every time a business chooses a wireless lock rather than a wired door, they benefit from both installation and operating cost savings. A recent report from IFSEC Global, AAOS and Omdia reveals the extent to which the advantages of wireless are cutting through. Responses to a large survey of security professionals — end-users, installers, integrators and consultants serving large corporations and small- to medium-sized organizations in education, healthcare, industrial, commercial, infrastructure, retail, banking and other sectors — suggest almost four locations in ten (38%) have now deployed wireless locks as a part or the whole of their access solution. The corresponding data point from AAOS's 2014 Report was 23%. Electronic access control Electronic access control is less dependent than ever on cabling Without doubt, electronic access control is less dependent than ever on cabling: Even after a year when many investments have been deferred or curtailed, the data reveals fast-growing adoption of wireless locks, technologies and systems. Is mobile access control — based on digital credentials or 'virtual keys' stored on a smartphone — an ideal security technology for this wire-free future? In fact, the same report finds mobile access is growing fast right now. Among those surveyed, 26% of end-users already offer mobile compatibility; 39% plan to roll out mobile access within two years. Before the mid-2020s, around two-thirds of access systems will employ the smartphone in some way. The smartphone is also convenient for gathering system insights Driving rapid adoption What is driving such rapid adoption? The convenience benefits for everyday users are obvious — witness the mobile boom in banking and payments, travel or event ticketing, transport, food delivery and countless more areas of modern life. Access control is a natural fit. If you have your phone, you are already carrying your keys: What could be easier? IBM forecasts that 1.87 billion people globally will be mobile workers by 2022 Less often discussed are the ways mobile management makes life easier for facility and security managers, too. Among those polled for the new Wireless Access Control Report, almost half (47%) agreed that 'Mobile was more flexible than physical credentials, and 36% believe that mobile credentials make it easier to upgrade employee access rights at any time.' IBM forecasts that 1.87 billion people globally will be mobile workers by 2022. Workers in every impacted sector require solutions which can get the job done from anywhere: Access management via smartphone offers this. Site management device The smartphone is also convenient for gathering system insights. For example, one new reporting and analytics tool for CLIQ key-based access control systems uses an app to collect, visualise and evaluate access data. Security system data could contribute to business success. The app's clear, visual layout helps managers to instantly spot relevant trends, anomalies or patterns. It's simple to export, to share insights across the business. Reinvented for learning — not just as a 'key' or site management device — the phone will help businesses make smarter, data-informed decisions. The smartphone will also play a major role in security — and everything else — for an exciting new generation of smart buildings. These buildings will derive their intelligence from interoperability. Over 90% of the report's survey respondents highlighted the importance of integration across building functions including access control, CCTV, alarm and visitor management systems. Genuinely seamless integration They offer greater peace of mind than proprietary solutions which 'lock you in' for the long term Yet in practise, stumbling blocks remain on the road to deeper, genuinely seamless integration. More than a quarter of those polled felt held back by a lack of solutions developed to open standards. 'Open standards are key for the momentum behind the shift towards system integration,' notes the Report. As well as being more flexible, open solutions are better futureproofed. Shared standards ensure investments can be made today with confidence that hardware and firmware may be built on seamlessly in the future. They offer greater peace of mind than proprietary solutions which 'lock you in' for the long term. Open solutions and mobile management are critical to achieving the goals which end-users in every vertical are chasing: scalability, flexibility, sustainability, cost-efficiency and convenience.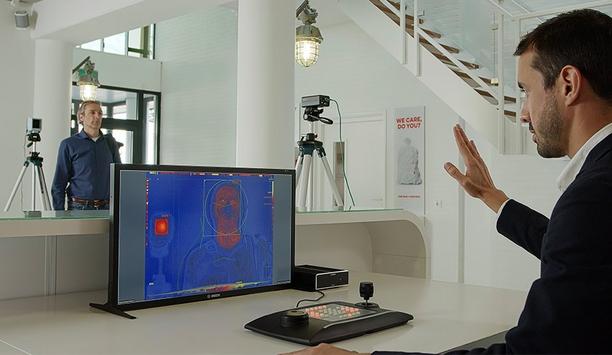 Q&A: Bosch Video Systems & Solutions' Michael Seiter And Magnus Ekerot On Smart Technology, "AIot", And Plans For 2021
Q: Mr. Seiter, Mr. Ekerot, you both joined Bosch Building Technologies' business unit Video Systems & Solutions as Senior Vice Presidents in March 2020, when the Coronavirus pandemic was just beginning. How did your business unit get through 2020? Magnus Ekerot: The crisis was also felt at Bosch. At the same time, demand has risen for solutions that keep businesses open and protect people's health. We offer corresponding video solutions that can make a significant contribution to containing the pandemic. Michael Seiter: Overall, we managed the past year well despite the challenges and have been growing again since the third quarter compared to 2019. We see good opportunities for further growth in 2021. Q: Has the Corona crisis again accelerated the development of smart technologies in the security technology market, and does the security market in contrast to most industries benefit from the crisis more than it suffers? Michael Seiter: The Corona crisis has definitely demonstrated that the future lies in data-driven solutions. Thanks to our product development strategy already being based on this, we at Bosch were very quickly able to develop new products for the 'New Normal' and to expand existing products accordingly. To give one or two examples: in cooperation with Philips, we very quickly developed a people counting solution for retail operations – smart Philips displays in conjunction with smart cameras from Bosch that provide protection for staff and customers. The In-Store Analytics software solution was also implemented with additional features. Shop owners can now make decisions based on customer movement data such as "Where do we position products to avoid queues or crowds?" HTD involves a touch-free monitoring system to accurately and speedily identify people with heightened skin temperature The latest highlight is the Bosch Human Skin Temperature Detection solution, in short HTD. This involves a touch-free monitoring system to accurately and speedily identify people with heightened skin temperature at control points in offices, factory floors, or airports. The benefits of previously existing solutions on the market are sometimes called into question. Competitors are often unable to deliver what they promise because, for example, the measured temperature of the skin does not correspond to the core temperature of the person, or fluctuates, due to environmental influences. Therefore, we developed a software-based solution that, in compliance with GDPR, first allows people with potentially elevated body temperatures to be filtered out, and in a second step, allows medical personnel to perform a more targeted fever measurement. Q: You see a lot of potential for the video security industry in new technologies such as Artificial Intelligence and the Internet of Things. What specific opportunities do you mean, and how are you leveraging these technologies at Bosch Building Technologies? Michael Seiter: Bosch has committed itself fully to an "AIoT" – AI meets IoT – strategy. The development of AI algorithms and software, in general, is at Bosch significantly driven in the security space. By AIoT, we specifically mean the networking of physical products and the deployment of artificial intelligence. With AI we aim to enable clients to understand events at an ever-deeper level and predict them in the future – the keyword being predictive – so that they can act proactively. This is particularly important for health and safety. An example is the Intelligent Insights solution where the user can anticipate potentially dangerous situations, for instance in maintaining social distance and a maximum number of people numbers in any one area. Q: From your point of view do you have an advantage over other suppliers when it comes to AI-based products in the video arena? Michael Seiter: The analysis and utilization of video data have long been front and center with us. Since 2016 we've been following the strategy of offering AI applications in the form of integrated intelligent video analytics as a standard in our network cameras. Data such as color, object size, object speed, and direction are all measured. Simply put, you can say this is seeing and understanding – which is the principle behind smart security cameras. Today it's much more a question of intelligent, data-based solutions than collecting high-quality pictures and storing them for the record. Bosch has been investing heavily in AI for years, from which we can benefit greatly in our area. In the first quarter, for example, we will launch a vehicle detector based on deep learning that is already running on our cameras. This will create significant added value for our customers in the area of intelligent traffic control. Q: Mr. Ekerot, what advantages do customers have in AI-based video security from Bosch? Magnus Ekerot: A key advantage is strong customer focus with tailored solutions that are at the same time modular and scalable through new AI algorithms A key advantage is our strong customer focus with tailored solutions that are at the same time modular and scalable through new AI algorithms. Take the example of Camera Trainer, a machine learning software that can be directly uploaded to Bosch network cameras. The camera is thus trained up on recognizing objects and situations – tailored to the specific needs of our customers. If the camera detects the defined scenario, it performs a predefined action in real-time – for example, a count or an alarm. The latest example is our new camera platform Inteox. As a completely open camera platform, Inteox combines Bosch's intelligent video analytics with an open operating system. This allows programmers to develop specific software applications - or apps - for various application purposes. These can then be loaded onto cameras – the same principle as an app store for smartphones. To sum up, Bosch AI applications support customer-specific needs related to data analysis while enabling totally new applications within and beyond the video security market. Q: Can you name a specific current project where Bosch has deployed an AI-based solution? Magnus Ekerot: A current ground-breaking project using our smart cameras is being implemented as a pilot in the USA. Smart Ohio enables users to configure more intelligent traffic flows and thus ensure mobility, safety, and the efficient use of roads today and tomorrow. The new vehicle detector mentioned by Mr. Seiter also plays a central role here. Our overall goal is to provide connected smart sensor solutions for public and private transportation agencies to enable them to operate their roads safely and efficiently. The Intelligent Insights can anticipate potentially dangerous situations, for instance in maintaining social distance and a maximum number of people numbers in any one area Q: Mr. Seiter, you have been involved with the topic of mobility for some time. What experience from your previous job in the automotive business of Bosch might help you when it comes to further develop the video portfolio of Bosch Building Technologies? Michael Seiter: There's a lot to tell. First of all, the development of core algorithms for video-based solutions, whether for autonomous driving, for vehicle interior monitoring, or for our Bosch Building Technologies video systems, all come together at Bosch's Hildesheim location. This gives us considerable synergies and allows us to bring R&D results to market faster and more flexibly. Essentially, assisted driving systems use AI algorithms that process ever-increasing volumes of video data. Attempts are being made to imitate the human being and enable the vehicle to understand better the surrounding environment with its 'eyes'. This predictive capability is especially critical with autonomous driving. For example, key questions include: "How should the car respond and what could potentially happen next?" "What kind of environment does it find itself in?" etc. There are many activities in this area at Bosch that in my new role in security we can also strongly benefit from. I am now bringing a lot of this experience and existing R&D achievements to Bosch Video Systems & Solutions, which also results in further synergies with our mobility division: At Stuttgart Airport, autonomous driving is already being implemented together with Mercedes-Benz and the parking garage operator Apcoa as part of the "Automated Valet Parking" project, or AVP for short, in which intelligent video systems from Bosch Building Technologies are making a significant contribution. Mr. Ekerot, you have a lot of experience in the video security area. Where do you position Bosch Building Technologies now in this market and what specific goals are you pursuing? Magnus Ekerot: Our clients are looking for reliable partners and products. We are a strong brand; you can rely on Bosch products. Bosch is a thought leader in video and a pioneer in AI applications in this field since 2016. Data security is everything to us: Our products conform to the EU's GDPR regulations. Beyond that, we have an extensive camera portfolio that complies with the US National Defense Authorization Act (NDAA) for video security devices. This enables our portfolio to be deployed for example within US government buildings. We are planning to conclude more software maintenance agreements with our clients in 2021. These deliver investment and future security for our customers and include for example a 'patch guarantee' along with regular updates with new functionalities. This is the first step in a comprehensive plan to access new revenue channels for us and our partners delivering the best technology and excellent service to the end-user! Overall, many new products will be launched this year and this trend will intensify. Our goal is to establish new product families that follow a simple principle: "The development and delivery of disruptive, predictive video solutions that every user can trust because of the underlying sustainable forward-thinking mindset." It's been much discussed of late that Bosch is one of the very first companies globally that operates on a CO2-neutral basis. How does sustainability impact your business? Magnus Ekerot: IoT solutions are actually sustainable and contribute to environmental protection Our IoT solutions are actually sustainable and contribute to environmental protection. For example, our cameras are sustainable in that they remain up-to-date through software updates and needn't be constantly exchanged for new ones. Our systems demonstrate sustainability also operationally as they can be managed remotely. System integrators don't need to be physically present, thus avoiding unnecessary travel with its accompanying emissions. All in all, Bosch Building Technologies develops ways to accompany and support our clients in reaching their climate goals via new technologies. This can be done, for example, through improved energy efficiency, the total cost of ownership models, organizing and simplifying the supply chain, and helping our customers meet their social responsibilities. The Power of Bosch helps us here to leverage company-wide research to be two steps ahead, a shade faster, when it comes to new technologies and initiatives that our and future generations will benefit from. I should also say that I am personally very proud to work for a company that set an ambitious climate goal for itself and achieved it! Can you already share a preview of your technology innovations in 2021? Michael Seiter: We see great market potential for our cameras that use artificial intelligence and can be updated flexibly throughout their lifecycles. I have already mentioned the deep learning-based vehicle detector in our cameras. More such solutions – also for other applications where object and person recognition are important – will follow in the course of the year. And the best part is: with AI, the more data we collect and the more intelligently we use it, the better the solutions become and the more added value they bring to the customer. This will revolutionize our industry! Another example is our cloud-based solutions, for example for alarm monitoring. Here, we can now also integrate third-party cameras and, building on this, offer and jointly develop our intelligent software-based solutions. This gives our customers more opportunities to take advantage of the opportunities created by AI. The trend towards integration of the various security technologies seems to be driven mostly by the rapid progress in software development. Does this affect full-range suppliers such as Bosch and what specific plans for fully integrated security solutions do you have for the future? Michael Seiter: Naturally, this suits us as a full-scope supplier. Bosch solutions are deployed in many cross-domain client projects. We have experts for the different domains under one roof and a strong brand with the same quality promise for all areas. Nevertheless, it is always also about specific domain excellence. Only when you master all different areas and have profound and proven expertise in each of them you can succeed in integrated cross-domain projects. The respective business units craft their future strategies and innovation roadmaps with this in mind – as we do in the field of Video Systems & Solutions. Our business unit offers fully integrated Bosch video solutions that can be extended and operated on open systems. This is why we drive open platforms such as Inteox, to offer customers from a wide range of industries the right solutions. Our Bosch Integration Partner Program that we launched in 2012 is also heading in this direction – every product can be integrated into multiple other systems and VMS solutions. In summary: At Bosch, we are both a one-stop-shop, but also an open-system, meaning we offer customers maximum flexibility in their choice of products and services.
Related white papers
10 Top Insights In Access, Cloud And More
Protecting Dormitory Residents and Assets
Top 5 Ways to Ensure Visitor Safety and Security