Aiphone Access Control Cards, Tags & Fobs
(2)
Browse Access Control Cards, Tags & Fobs
Access control card/ tag/ fob products updated recently


Open Supervised Data Protocol (OSDP): The Gold Standard For Access Control Installations
Today's security industry technology standards create a common framework for achieving predictable performance. Systems are made more secure and easier to install, use and integrate with other devices. Standards are also intended to be living documents, open to continual refinements to benefit manufacturers, integrators and end users. An excellent example is the Open Supervised Data Protocol (OSDP), which is now the industry's gold standard for physical access control installations. It was designed to offer a higher level of security with more flexible options than the aging defacto Weigand wiring standard. Updating OSDP-Readers Simultaneously One recent addition enables end users to push firmware and software updates to thousands of OSDP-enabled card readers simultaneouslyOSDP, first introduced in 2011 by the Security Industry Association (SIA), continues to evolve with significant manufacturer input. One recent addition enables end users to push firmware and/or software updates to a few or thousands of OSDP-enabled card readers simultaneously. Weigand technology requires updates to be made one at a time at each reader. Regularly changing reader encryption keys is an excellent way to enhance facility security. It's easy using the OSDP file transfer capability and the latest DESFire EV2 credentials containing multiple encryption keys. You can transfer the next code on the card to all readers and the job is done. And there's no need to create a new card for each user or reprogram each individual reader. AES-128 Encryption Ensures Cybersecurity It's time to migrate entirely away from Weigand technology. If greater security, convenience and reduced labor from the latest OSDP updates isn't reason enough, here are a few more things to consider. The 40-year-old Weigand protocol provides no signal encryption, making it easy for hackers to capture the raw data transmitted between cards and readers. OSDP readers support AES-128 encryption while providing continuous monitoring of wires to guard against cybercriminals. Weigand reader installations require homerun cable pulls from the control panel to each peripheral device. OSDP readers can be daisy chained, providing additional savings on cabling and installation time. Weigand technology is simply too slow to work with today's most versatile and secure card technologies. OSDP readers work with virtually all modern access control cards. The OSDP standard also works with biometric devices; Weigand does not. Meeting Requirements Of FICAM Guidelines SIA is pushing to make the latest OSDP version a standard recognized by the ANSI, a move to enhance the global competitiveness of U.S. security businessesAlso, OSDP is becoming a must-have standard for organizations demanding the highest security levels. The standard meets requirements of the Federal Identity, Credential and Access Management (FICAM) guidelines that affect how the access control industry does business with the federal government. SIA is pushing to make the latest OSDP version a standard recognized by the American National Standard Institute (ANSI), a move to enhance the global competitiveness of U.S. security businesses. There's still a large worldwide reader installation base that works solely with the Weigand protocol. Admittedly, changing them all at one time may be prohibitively expensive; however, standards should be viewed as a journey, not a destination. That's why a measured migration is the right choice for many organizations. Begin by securing the perimeter. Replace only the outside-facing Weigand readers. As long as the walls are secured, the inside can remain a softer target until OSDP-compatible readers can be added indoors. The case for moving to OSDP as a standard is compelling. It offers our industry the opportunity to design access control software and products that provide what end users want most – greater security, flexibility and convenience.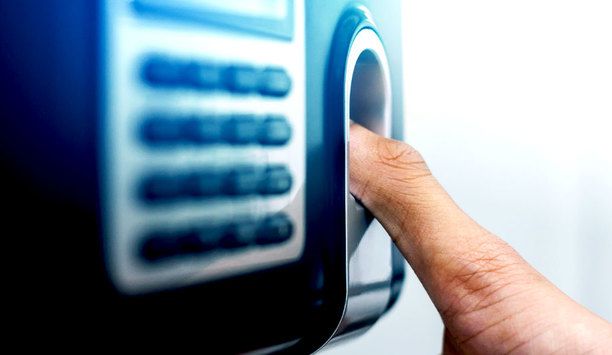 Debunking The Myths Of The Security Of Access Control Systems
It's not surprising that people are nervous about the security of newer technologies, many of which are part of the Internet of Things (IoT). While they offer greater efficiency and connectivity, some people still hesitate. After all, there seems to be a constant stream of news stories about multinational corporations being breached or hackers taking control of smart home devices. Both of these scenarios can feel personal. No one likes the idea of their data falling into criminal hands. And we especially don't like the thought that someone can, even virtually, come into our private spaces. The reality, though, is that, when you choose the right technology and undertake the proper procedures, IoT devices are incredibly secure. That said, one of the spaces where we see continued confusion is around access control systems (ACS) that are deployed over networks, particularly in relation to mobile access, smartcards, and electronic locks. These technologies are often perceived as being less secure and therefore more vulnerable to attacks than older ACS systems or devices. In the interest of clearing up any confusion, it is important to provide good, reliable information. With this in mind, there are some myths out there about the security of ACS that need to be debunked. The fact that these devices communicate with an ACS via Bluetooth or Near Field Communication (NFC) leads to one of the main myths we encounter Myth #1: Mobile Credentials Are Not Secure The first myth we have to look at exists around mobile credentials. Mobile credentials allow cardholders to access secured doors and areas with their mobile devices. The fact that these devices communicate with an ACS via Bluetooth or Near Field Communication (NFC) leads to one of the main myths we encounter about the security of credentialed information. There is a persistent belief that Bluetooth is not secure. In particular, people seem to be concerned that using mobile credentials makes your organization more vulnerable to skimming attacks. While focusing on the medium of communication is an important consideration when an organization deploys a mobile credentialing system, the concerns about Bluetooth miss the mark. Bluetooth and NFC are simply channels over which information is transmitted. Believing that Bluetooth is not secure would be the same as suggesting that the internet is not secure. In both cases, the security of your communication depends on the technology, protocols, and safeguards we all have in place. So, instead of wondering about Bluetooth or NFC, users should be focused on the security of the devices themselves. Before deploying mobile credentials, ask your vendor (1) how the credential is generated, stored, and secured on the device, (2) how the device communicates with the reader, and (3) how the reader securely accesses the credential information. When you deploy smartcard technology as part of your ACS, you should choose the latest generation, such as MiFARE DesFIRE EV1 or EV2 and HID iCLASS SEOS Myth #2: All Smartcards Are Equally Secure The question "how secure are my smartcards?" is a serious one. And the answer can depend on the generation of the cards themselves. For example, while older smartcards like MiFARE CLASSIC and HID iCLASS Classic offer better encryption than proxy cards and magstripe credentials, they have been compromised. Using these older technologies can make your organization vulnerable. As a result, when you deploy smartcard technology as part of your ACS, you should choose the latest generation, such as MiFARE DesFIRE EV1 or EV2 and HID iCLASS SEOS. In this way, you will be protecting your system as well as your buildings or facilities. Some traditional readers and controllers can also pose a serious risk to your organization if they use the Wiegand protocol, which offers no security. While you can upgrade to a more secure protocol like OSDP version 2, electronic locks are a very secure alternative worth considering. It is also important to understand that not all smartcard readers are compatible with all smartcard types. When they are not compatible, the built-in security designed to keep your system safe will not match up and you will essentially forego security as your smartcard-reader will not read the credentials at all. Instead, it will simply read the non-secure portion—the Card Serial Number (CSN) —of the smartcard that is accessible to everyone. While some manufacturers suggest that this is an advantage because their readers can work with any smartcard, the truth is that they are not reading from the secure part of the card, which can put your system and premises at risk. Using electronic locks can help protect facilities and networks through various security protocols, including encryption and authentication Myth #3: Electronic Locks Are More Vulnerable These days, there are still many who believe that electronic locks, especially wireless locks, are more vulnerable to cybercriminal activity as compared to traditional readers and controllers. The concern here is that electronic locks can allow cybercriminals to both access your network to get data and intercept commands from the gateway or nodes over the air that would allow them access to your buildings or facilities. The reality is that using electronic locks can help protect facilities and networks through various security protocols, including encryption and authentication. Additionally, because many of these locks remain operational regardless of network status, they provide real-time door monitoring. This means that many electronic locks not only prevent unauthorized access but also keep operators informed about their status at all times, even if a network goes down. Outdated technology and old analogue systems are more vulnerable to attacks When it comes to deploying electronic locks, it is important to remember that, like any device on your network, they must have built-in security features that will allow you to keep your information, people, and facilities safe. Be Prepared To Unlock Future Benefits Ultimately, the information in your IP-based ACS is at no greater risk than any other information being transmitted over the network. We just have to be smart about how we connect, transmit, and store our data. In the end, maintaining the status quo and refusing to move away from old technology is not a viable option. Outdated technology and old analogue systems are more vulnerable to attacks. The reason it is so important to debunk myths around ACS and, at the same time, get people thinking about network security in the right way is that network-based systems can offer an ever-increasing number of benefits. When we deploy new technology using industry best practices and purchase devices from trusted vendors, we put ourselves and our networks in the best possible position to take full advantage of all that our increasingly connected world has to offer.
How To Choose The Right Wireless Access Control Locks
The basic principles of access control are well established: only authorized people should have access to secure areas, only at times that can be defined in advance, and only within a system that can identify exactly who went where, and when. Traditional mechanical lock-and-key systems cannot accomplish this — at least, not without loading a huge admin burden onto security staff. But modern, electronic wireless access control has the flexibility to achieve it. What criteria determine the right sort of access control for your organization? It makes sense to assess what is desirable against what is affordable or available in the electronic access control market today. Asking yourself these 5 questions will lead to a wise investment in the right technology: Wireless locks like Aperio work seamlessly with existing systems from over 100 different access control providersDo you want to extend your existing system, or begin from scratch? You are not stuck with locks chosen by a previous management team. Security needs change. Wireless locks like Aperio, for example, work seamlessly with existing systems from over 100 different access control providers, integrated online or offline. You will save time and money extending your current system with a technology like Aperio and users can continue with their existing credentials. Going forward, it makes sense to choose locks built using open architecture, for added flexibility and to future-proof your next investment. Who are the site users and what kind of credentials suit their needs? In many industries, access to premises is required by permanent staff and short-term contractors: your access system needs to be flexible. Different systems offer credentials stored on cards and fobs, or on programmable, battery-powered keys. For example, the new Openow app for SMARTair wireless locking converts a user's smartphone into a virtual key. You issue and revoke user keys using the intuitive software, an efficient, flexible mobile management solution. What is the structure of the site (or sites) you protect? You will need different locks for high-traffic and low-traffic doors, indoor and outdoor use. Almost everywhere, wireless locks are much easier to install and to maintain than traditional wired magnetic locks — and more cost-effective to run. Certified wireless security locks provide extra protection for sensitive areas needing stringent standards. If you have a mobile workforce or manage dispersed sites, consider the credential management practicalities. For example, programmable keys that are easy to update with a Bluetooth-enabled smartphone app — like ASSA ABLOY's CLIQ Connect solution — will save your staff time and money. For outdoor access points, you will need gate locks or padlocks certified for operation in extreme conditions Do you want to secure more than just doors? Some wireless systems have locks for cabinets, machines, windows and even server racks (handy if you want an extra layer of control over co-located servers). There will be workflow advantages in monitoring these 'non-doors' — medicine stores, for example, or car parks or lifts — from the same admin interface as your doors. Site users will appreciate the convenience of carrying one credential for every access need. For outdoor access points, you will need gate locks or padlocks certified for operation in extreme conditions. For example, CLIQ mechatronic padlocks are currently deployed outdoors at utility sites in Scandinavia and supermarkets in East Africa. Do you need real-time capabilities? Choose an Online system and you can manage and amend access control doors at any time and from anywhere, using the admin software. You can monitor sensitive areas like medicine stores remotely and in real time, and can revoke access rights if a user credential gets lost. In an emergency, remote locking or unlocking of an entrance could be critical. Aperio wireless locks, for example, are integrated with online electronic access and real-time monitoring systems in hospitals, manufacturing plants and student halls of residence. With some systems, including SMARTair, you can combine 'Update on Card' and Online updating for different doors within the same installation. The CLIQ Connect app and programmable keys make real-time control over remote sites or teams possible. Wireless access control offers a compelling mix of audit compliance, easy installation, cost efficiency, and seamless integration. It makes life easier for security managers, and is deployed in premises as diverse as power plants and co-working spaces; museums and care homes; banks, schools and skyscrapers.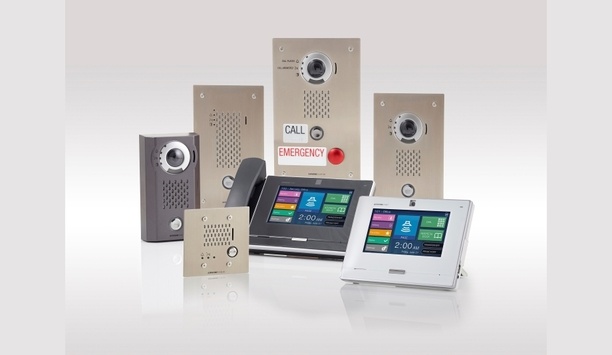 Aiphone Announces Next Generation Of Video Intercoms With SIP Compatibility And Enhanced CCTV Control
Aiphone, the international manufacturer of intercom and security communication products, announces the next generation of video intercoms has arrived with the IX Series 2 Peer-to-Peer Video Intercoms. The new intercoms offer Session Initiation Protocol (SIP) compatibility, enhanced CCTV control, line supervision, backwards compatibility with the original IX Series and many more features and benefits to help create safer buildings with increased system flexibility. End users can create more efficient security operation centers (SOCs) using the IX Series 2 system as a single command point to control a variety of security layers. SIP Compatibility The IX Series 2 can page across multiple stations with general or emergency announcements and scan through video intercoms and CCTV cameras to monitor locations. There's no break in security with the IX Series 2. New door, master and emergency stations can tie-in to a SIP IP PBX server to forward calls to an external phone number, such as an off-site call center. SIP compatibility allows the IX Series 2 master station to be used as a telephone, replacing VoIP phones and helping to clear desktop clutter. The IX Series 2 intercom system can more quickly and accurately assess situations with a new picture-in-picture feature The IX Series 2 intercom system can more quickly and accurately assess situations with a new picture-in-picture feature. Master stations can view images from an associated ONVIFÒ Profile S CCTV camera and close-up images from the 1.2-megapixel IX Series 2 camera. Emergency Situations With the optional CCTV camera arm on Aiphone emergency towers, users can quickly toggle between the CCTV camera image and the intercom's eye-level video feed to better assess emergency situations. And there's confidence the system is functioning as intended with line supervision and device check allowing for scheduled or manual health checks of all stations and their individual components. A clear visual alert indicates when a station is offline so staff can respond to the situation quickly.  "The new IX Series 2 is designed for almost any budget yet packed with features our customers have told us they want and need," said Dana Pruiett, Aiphone's marketing manager. "The performance and flexibility of the IX Series 2 makes it ideal for virtually any video intercom installation." Individual Communications Needs Other benefits of the IX Series 2 include: Zero annual licensing fees for intercom features. Users save money while avoiding repetitive, sometimes forgotten costs. No added server costs. As a peer-to-peer solution each IX Series 2 station acts as its own system — a PoE network drop is all that's needed. That also means there's less equipment to maintain and if one station goes down, the others are unaffected. Future-proofing an organization's security investment. The Aiphone IX Series 2 stations are compatible with existing IX Series systems and will be compatible with future IX Series generations. Scalability. The IX Series 2 can start with a single door and master station then expand as needs change or a business grows. This flexibility ensures the system will continue to meet individual communications needs. Along with the arrival of the IX Series 2, Aiphone has become a Cisco Certified Partner, further showcasing its expertise in specific network architectures and solution areas.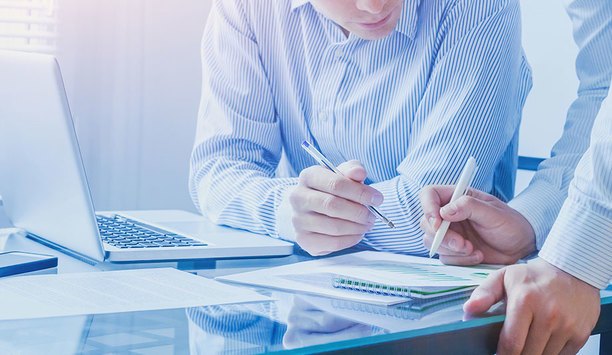 Does "Security Technology" Cover The Broader Application Possibilities Of Today's Systems?
The concept of how security systems can contribute to the broader business goals of a company is not new. It seems we have been talking about benefits of security systems beyond "just" security for more than a decade. Given the expanding role of technologies in the market, including video and access control, at what point is the term "security" too restrictive to accurately describe what our industry does? We asked the Expert Panel Roundtable for their responses to this premise: Is the description "security technology" too narrow given the broader application possibilities of today's systems? Why?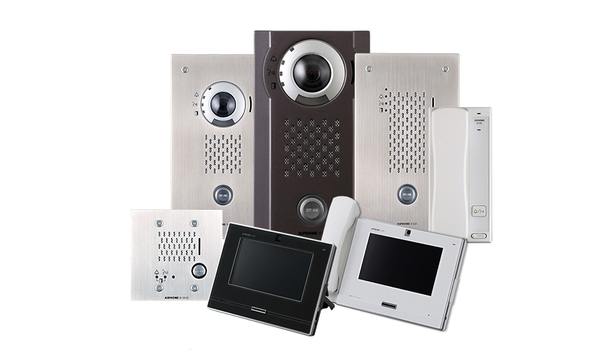 Aiphone launches improvements to IX2 IP intercom and security system
Aiphone has announced significant improvements to its full IP IX intercom and security solution. The new and upgraded features built into the new IX2 series include improved audio and camera functionality, large touch screen monitors and communication with up to 9,999 door stations. IX2 IP Intercom And Security Solution "With no server or license fees, the IX2 system offers highly affordable P2P full IP video entry security, internal communication and multicast paging," said Wyatt Taylor, Managing Director of Aiphone UK Ltd. "Utilizing its ability to connect directly to a network, all these functions can be implemented between remote locations over large areas." "However, what elevates IX2 above other traditional and IP intercom systems currently available for large scale installations, is the ease at which it can be integrated with third-party systems. As a result, we are able to provide a totally integrated intercom and security solution, including access control, IP network cameras and video management software (VMS), such as Avigilon, ExacqVision and Milestone, as well as Lenel Onguard access control management software out of the box and without the need to buy any licenses." Scalable Solution Offering Video Entry Security IX2 has the capacity to provide communication with a practically infinite number of intercom stations IX2 has the capacity to provide communication with a practically infinite number of intercom stations. Video entry security, internal communication, emergency stations and multicast paging are all able to be implemented between remote locations over large areas and distances, making the IX2 system an ideal solution for education campuses, as well as any other type of application involving multiple locations such as airports, railway stations and parking facilities. Key features of IX2 include: No wiring-distance limitations: LAN and VPN connections enable implementation over extensive areas and between remote locations. Peer-to-peer configuration results in space savings, reduced installation time and lower cost. Simply connect the units to Power over Ethernet (PoE) switches. No need for a dedicated server, with the additional benefit of eliminating the risk of system downtime due to server malfunction. 7-inch handset with a touchscreen which can be used in domestic and commercial environments. Hands free touch screen monitors. Picture in picture video can show the door station camera and an overhead camera simultaneously. Video intercom between master monitors. Newly designed IX panels which comply with DDA regulations, e.g. offer clear visual guidance and a blue halo button. Audio and video SIP Integration with Cisco IP phone systems. ONVIF compatibility provides the option for images captured by call panel cameras to be integrated with a video surveillance system. SD card slots on panels and monitors enable video and audio data to be recorded and backed-up. Call log facility on each handset provides data trails. IX2 is also equipped with some advanced functionality rarely found in other IP Intercom POE systems. These include: Call Queuing Up to 20 calls can be queued and prioritised on an IX-MV7 master station When multiple calls are made to the same monitor station, the IX2 system places the calls in a queue which is displayed on the LCD screen. On the calling end, users are given notification that their calls are in the queue. Up to 20 calls can be queued and prioritized on an IX-MV7 master station. The importance of each call, e.g. normal, priority or urgent, can be indicated by the display of respective red, amber or green colors on the master station. Higher priority calls are moved automatically to the top of the list. Call Transfers Calls and conversations within the IX2 system can be transferred to up to 10 other IX-MV7 monitor stations. The transfers can be done manually or through a variety of system settings. With Delay Transfer, for example, the system automatically transfers calls which are not answered within a pre-set time. An Absent Transfer feature immediately calls another IX-MV7 master station when someone is away from their desk, while Scheduled Transfer automatically transfers calls to another IX-MV7 master station during pre-determined times, e.g. out of hours.
Featured white papers
OSDP Is The Strongest Access Control For Your Business
Download
Preparing Your Organization With Quality Situational Awareness
Download
Is Your Access Control As Effective As You Think?
Download