GJD Video Motion Detectors
(16)
Browse Video Motion Detectors
Video motion detector products updated recently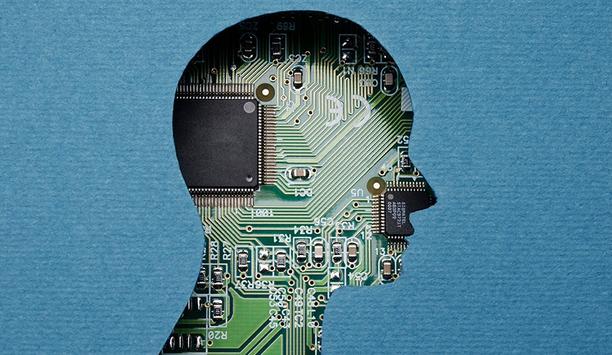 3 Reasons Why You Haven't Adopted AI Into Your Surveillance Operation And Why You Can Now
The explosion of artificial intelligence used to enhance business processes, propel innovative products, and further automation has touched essentially every industry to date. The security sector, notable for its maturity and complexity, is not exempt from the AI tidal wave. In fact, quite the opposite, the security sector and more specifically the domain of video surveillance have seen an emergence of AI-powered solutions both hardware and software. The widespread adoption of IP cameras, cloud computing capacities, and smart sensors have paved the way for new AI products and solutions to function at scale. AI-powered video analytics One application of artificial intelligence for the video surveillance sector is the use of video analytic solutions to analyze video streams in order to extract pre-determined objects, behaviors, or situations. To give some examples, AI video analytics can be used to monitor perimeter crossing for border control, detect fevers or masks in airports or public spaces, arms detection in casinos, or be used to filter out alarms triggered by benign movements versus real intrusions. This application of artificial intelligence leans on its specific branch, machine learning, which uses a complex series of AI models to analyze the content of the video flow, autonomously identifying and classifying the videos according to predefined rules. Adopting technology AI video analytics yields promising benefits, a reduction in operational costs, and an increase in safety, and a decrease in risk When AI video analytics are used effectively, they yield very promising benefits. A jump in video flow analysis from an average of 10% by humans to 100%, a reduction in operational costs, and an increase in safety, and a decrease in risk. The use of AI video analytics for surveillance sounds simple enough, however, there are several perceived factors inhibiting security organizations from adopting the technology. Adopting AI into your video surveillance operation The security industry is capital intensive, complex in its IT structure, and diverse in situational business needs. Therefore, resulting in a perception of high effort, time, and costs required to successfully integrate AI into your video surveillance operation. However, these effort constraints can be debunked due to the flexibility of video analytic solutions. Three areas that deter security organizations from adopting AI Existing capital A surveillance operation contains a network of cameras that film with a range of video qualities. AI video analytics can analyze a range of videos from low to high resolution in thermal, infrared, and visible formats AI video analytics often operate on smart cameras that have the appropriate video image quality for the capacity of content analysis. The costs involved in overhauling legacy camera systems, converting videos into higher quality, or waiting until the current camera network is ready to be replaced in order to integrate AI is expensive, time-consuming, and often unfeasible. However, not all AI video analytic solutions need to be deployed on edge with smart cameras. Instead, video analytics can be deployed both directly on to the camera or have server-based integration maintaining and scaling to your existing camera network. AI video analytics can also analyze a range of videos from low to high resolution in a variety of formats: thermal, infrared, visible. Complex IT structure A single central command center or in-house security network operates in a multi-manufacturer environment. This means cameras, video management systems, and technology partners can be provided by several manufacturers therefore increasing the complexity of successful IT workflows and integrations. Theft or perimeter infringement can take place in a matter of minutes, therefore the transfer of information between solutions is required to function at top speed. To overcome this complexity, the successful integration of solutions in a multi-manufacturer environment is assured through industry enforced standards set by non-profit organizations. This allows for third-party solutions such as AI video analytics to be easily integrated into the bulk of software and hardware technologies. Diversity in security needs To obtain high performance in a diverse security setting is inherently built into AI video analytic machine The objective of a surveillance operation can vary greatly from one organization to another. Retailers prioritize theft detection, while city governments may be concerned about arms detection or people counting. The capacity for AI to function with high performance, meanwhile adapting to several organization's security needs requires algorithms to be trained accordingly. To obtain high performance in a diverse security setting is inherently built into how AI video analytic machine learning model's function. AI can be trained to adapt to different environments and uses progressive learning to increase performance overtime. A collaborative effort between security experts, data scientists, and business strategists will ensure high performance and an appropriate application of AI to fit each organization's specific needs. Surveillance innovation moving forward While for some video surveillance organizations, the costs and time associated with successfully integrating AI into their network may seem daunting, there are ways to adapt new technology into an existing operation with minimal effort. The emerging presence of smart cameras and IoT products will only accelerate the adoption of AI moving forward. If your organization is looking to enhance its operation with emerging technologies, now can be the time.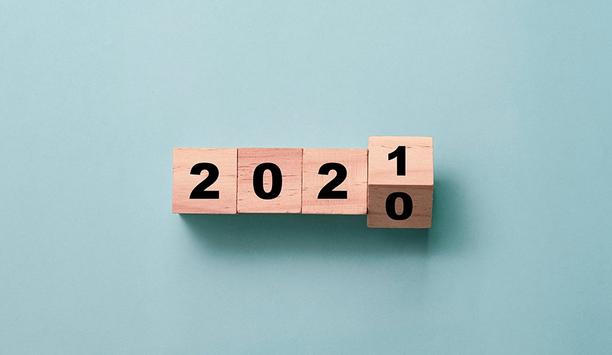 Trends And Challenges We Will See In The AI-driven Security Space In 2021
For decades, the nature of global safety has been evolving. From physical security threats like large-scale terrorist attacks and lone actor stabbings to chemical threats such as the Salisbury poisonings and even microbiological threats such as COVID-19, new challenges are constantly arising and the threat landscape we operate in today is constantly changing. Compounding the complexity of the security issues is the complexity and nature of attacks. With the economic downturn, there is the traditional rise in theft, violence and other crimes. Compound this with unmanned businesses and work-at-home staff, and there is a perfect storm for a rise in security threats. Artificial intelligence (AI) and specifically the branch of AI known as machine learning (ML), was already causing widespread disruption in many industries, including the security industry. AI has been a driving force to replace labor-based business models with integrated data and actionable intelligence that is context-aware. It has become apparent that AI will play a big part in the ongoing fight against both pandemics such as COVID-19, as well as other threats that we may face in the future. With all of this in mind, 2021 is poised to be a big year for AI growth. While AI is going to continue to impact our lives in dozens of ways, from smart sensors to face mask compliance detection, the following reflects a few top trends and challenges that I have my eye on for 2021 as we close out this year. The rise of smart city investments One such example is the increasing development of smart cities and how AI can be leveraged to build safe communities. To date, we've seen an increase in the number of smart city programmes around the globe; cities that are beginning to deploy innovative technologies for the management and ease of life services. Compounding the complexity of the security issues is the complexity and nature of attacks Typical development of a city includes standard infrastructure - roads, schools, power, water, transportation. Now, internet, data and AI capabilities are part of the standard infrastructure requirements for all new developments. AI promises to deliver increased efficiencies with the infrastructure that will accommodate growing populations while reducing our impact on the environment, resources, and communities. Global cities now account for more than half of the world's population, and the United Nations projects the number to balloon to 68% by mid-century. Owing to both demographic shifts and overall population growth, that means that around 2.5 billion people could be added to urban areas by the middle of the century, predicts the UN Department of Economic and Social Affairs (DESA). With an increase in population has come an increase in global spending on smart city initiatives to drive down the impact of growing urban concentration. Global spending on smart city initiatives is expected to total nearly $124 billion this year, an increase of 18.9% over 2019, according to IDC's Worldwide Semiannual Smart Cities Spending Guide, while Singapore, Tokyo, London and New York as the big spenders - expected to spend more than $1 billion in 2020. Using AI-driven technology to create safer public and private spaces Today, security solutions driven by AI are being developed and can be covertly deployed across a range of physical environments to protect the population in a more efficient, and accurate manner. As we look ahead to the future of public safety, it's clear that new AI technology can dramatically improve the effectiveness of today's physical security space. One such deployment is the use of video object recognition/computer vision software that can be integrated into existing video monitoring security (VMS) systems. These enhanced VMS systems can be deployed both inside and outside of buildings to identify risks and flag threats, such weapons, aggressive behaviours, theft, and safety compliance. This helps to minimize the impact of a breach by an early alert to onsite security in real-time to the location and nature of the potential threat, allowing them to intervene before a loss occurs. These same AI-enabled video solutions can similarly be used to provide advanced business operations in retail, logistics, and manufacturing organizations. Multi-sensor security solutions Also, targeted magnetic and radar sensor technologies, concealed in everyday objects like planter boxes or inside walls, can now scan individuals and bags entering a building for concealed threat objects. Using AI/machine learning, these two sensor solutions combined can identify metal content on the body and bag and match the item to a catalog of threat items, such as guns, rifles, knives and bombs. Security solutions driven by AI are being developed and can be covertly deployed across a range of physical environments Without this advanced multi-sensor solution, it becomes nearly impossible to discover a weapon on a person's body before it appears in an assailant's hands. This multi-sensor solution allows for touchless, unobtrusive access to a building, but allows for immediate notification to onsite security when a concealed threat is detected. The hidden technology thus empowers security staff to intercept threats before they evolve into a wider scale attack, while also maintaining the privacy and civil liberties of the public, unless, of course, they are carrying a concealed weapon or pose a physical threat. With the advent of sophisticated surveillance and technological innovation, a level of caution must be exerted. Despite the ongoing global debate, there remains little regulation about the use of AI technologies in today's physical security space. One thing is certain; it must be deployed in the right place, at the right time, with the right privacy and civil liberty protection objectives. People don't want to be protected by omnipresent, obstructive and overbearing security systems that infringe on their privacy and civil liberties. They want a proper balance between security and their current way of life, one that must be fused together. Technology and tracing COVID-19 Machine learning-based technologies are playing a substantial role in the response to the COVID-19 pandemic. Traditionally, the key purpose of surveillance systems has been to detect and deter threats, including the detection of visible and hidden weapons and abnormal behavior. While this, of course, remains a primary focus, today we are seeing how surveillance systems defend against new invisible threats, as well as rapidly automate the process of contact-tracing to capture and contain a virus before it spreads. Again, the ability to track and trace through parsing algorithms that can manage through enormous amounts of data provides a highly scalable and rapid response mechanism to control the spread of threats. AI has demonstrated potential for identifying those displaying symptoms of infectious diseases, without requiring physical human contact Although the threat may not be visible, it is just as destructive. By incorporating AI into existing technologies, government, healthcare and security professionals can monitor public spaces and environments through the combined use of digital and thermal video surveillance cameras and video management systems); just one of the solutions being explored. AI has demonstrated potential for identifying those displaying symptoms of infectious diseases, without requiring physical human contact. By Using AI-powered video analytic software, businesses can monitor face masks, social distancing and large gathering compliance and also detect elevated body temperature. Critically, technology must be capable of both identifying and tracking the virus but also be unobtrusive. An unobtrusive system that is adaptable enough to be deployed across a range of environments where the public gathers in enclosed spaces is necessary to be effective. Security in 2021 Technology has proven itself to be a valuable ally in times of crisis. For smart cities, the use of innovative AI/machine learning technologies will help optimize security solutions in areas that are brimming with potential. As we look ahead to the future of security in a world that is impacted by such a wide range of threats, from physical to chemical to microbiological, it's clear that new technologies, specifically AI can dramatically improve the effectiveness of security systems and help us to better defend against a wide spectrum of threats. Technology has a huge role to play in making our communities safe in 2021 and beyond, but for security systems to be effective, they must not be oppressive or obstructive. This will ensure they have the full support of the public - the key to success.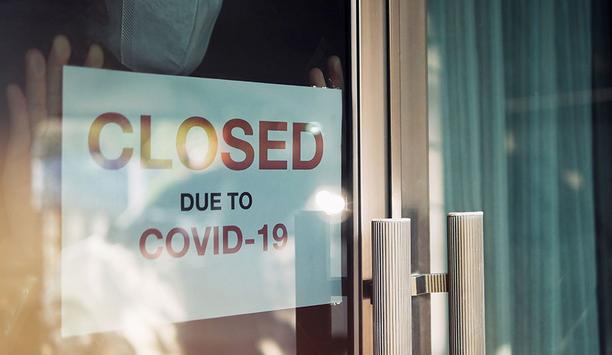 Securing Your Business While Working Remotely
It's a very common purchase for people to seek a smart security camera to remotely link them to their home while at work. Now the emphasis has shifted, with a lot more people working from home, business owners should consider a surveillance device to deter would-be thieves, protecting valuable equipment crucial for businesses to operate successfully. A robust security camera setup can aid existing security staff, and give business owners peace of mind out of hours. According to a recent report, police forces are having to carry out extra night patrols in empty city and town centers, as burglars target shops, pubs and other commercial premises during the pandemic. During these unprecedented times, investing in a video security system can save you and your business money – and in more than one way. In addition to preventing loss of property from inside, surveillance cameras also prevent acts of theft and vandalism by outside individuals However, technology, improved cellphone connectivity, apps, and cloud technologies has changed the security market and made it easy for anyone to set up a surveillance ecosystem with easy installation and constant round the clock, cloud monitoring. Plus, you can access footage from anywhere in the world via devices and apps – just in case you have to skip the country! The best cameras for SMBs Most good cameras have the much same functionality: excellent video and audio capabilities, remote access and programming, motion and sound detection, and the ability to capture still or video images and audio and save the data to the Cloud. But the burning question is, when you're trying to find a need in a haystack, what will work best for a small to medium sized business? A robust security camera setup can aid existing security staff, and give business owners peace of mind out of hours Now you can buy cameras that come packed with features such as integrated night vision, 1080p resolution, microSD card slot for local recording, two-way audio functionality as well as the latest latest 128bit encryption. They also have wide-angle lenses allowing users to see more of their office with a single camera, and some come with free, intelligent AI-Based motion detection. The AI gives users more choices on what is captured by the camera and when they should be alerted. Users can specify what types of motion they would like to detect, such as an intruder as opposed to a dog, an object crossing a defined boundary or into a specific area. They can also define multiple zones, alerting them immediately when movement is detected in particular areas. Easy installation is crucial These security cameras should also be easy enough to install and use that you don't need to fork out for expensive expert installation, and many can work with existing CCTV and CCTV DVR systems you may already have set-up. Many of the business security cameras are Wi-Fi enabled and come with their own apps, so you can view footage on your smartphone or tablet, no matter where you are in the world. It means you don't need to pay for a security team to watch the footage at all times (though if you can afford it, that won't hurt), and you can store your videos locally with an NVR on a HD, in the cloud with mydlink or do both with a hybrid NVR/cloud recorder. The apps use Rich Notifications which send a push notification with snapshot to the mobile device the moment activity is detected. Users can react immediately without the need to log into the app by accessing the camera's live view or calling one of two pre-assigned contacts with a single tap. Any motion-triggered recordings can be saved in the cloud, or locally on a microSD card. Indoor, Outdoor or both? Indoor cameras can be smaller, more lightweight and are usually less intrusive than bulkier outdoor cameras The primary distinction between indoor and outdoor security cameras is the types of external factors each camera has to be able to withstand. While both types of cameras usually come in similar styles and with comparable features, outdoor cameras need to be able to contend with all types of weather and varying light conditions. Outdoor cameras are also more vulnerable to being tampered with, so they are typically made of more durable materials, like metal, and may be heavier or even housed in a casing in order to discourage easy removal. Indoor cameras can be smaller, more lightweight and are usually less intrusive than bulkier outdoor cameras. Both indoor and outdoor cameras utilize features like infrared, allowing for clear pictures in low light conditions and easy transitions when there is a sudden change in light-changing automatically from color images in bright light to black and white when it gets darker. When doing your research, features to look out for include: Wide angle lens for optimum room view or full view of the front of your property Full HD 1080p at 30fps ONVIF compatible - Open Network Video Interface Forum - The forum aims to standardize how IP products within the video surveillance industry communicate with each other. Night vision - look at length of the night vision - 5m is about right Your options will depend on your budget and specific needs, but the above features are a great start when you come to buy.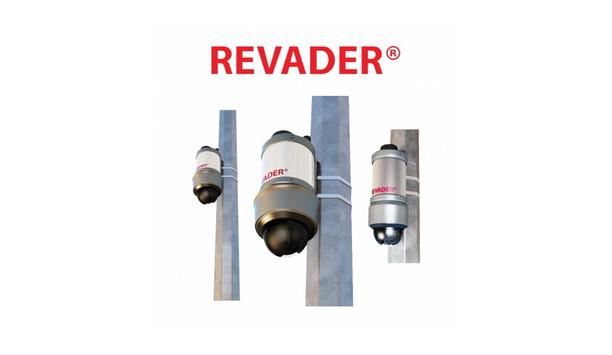 Revader Security Forms A Strategic Partnership With Dynamic CCTV To Promote Their Products Across The UK
Revader Security has agreed a strategic partnership with Dynamic CCTV, a trade supplier of professional CCTV to the security industry. Revader Security's range of products include Transit rapid redeployable cameras which are straightforward to install in virtually any location and can be rapidly repositioned to respond to changing security demands. Powered by battery or mains, footage can be viewed and downloaded over wireless and mobile networks. Remote monitoring solutions The company also produces a range of mobile power solutions (PowerPaks) and a range of accessories to interface with the redeployable CCTV products. Revader Security has also developed a range of diesel and battery powered rapid deployment CCTV towers which are proving increasingly popular with end users and the security trade as a rental opportunity. Dynamic CCTV will promote, supply and support Revader Security's range of products As complete surveillance, recording and remote monitoring solutions, they are ideal for deployment into situations where little or no existing infrastructure is present. Dynamic CCTV will promote, supply and support Revader Security's range of products with trade customers across the UK, drawing on over 25 years' experience in the marketplace as one of the suppliers of CCTV to the security industry. Digital recording systems Dynamic CCTV is a Hikvision UK authorized distributor, providing the latest innovative CCTV equipment at very competitive pricing - including Digital Recording Systems, IP Cameras and CCTV monitoring equipment, along with products from other manufacturers such as TP-Link, GJD, Iiyama, TOA, Ubiquiti and Veracity. Stuart Caldecourt, Managing Director at Revader Security commented: "We are delighted to be partnering with Dynamic CCTV, who have an outstanding track record in the supply of professional CCTV products across the UK – and an impressive engineering and support capability proven over many years."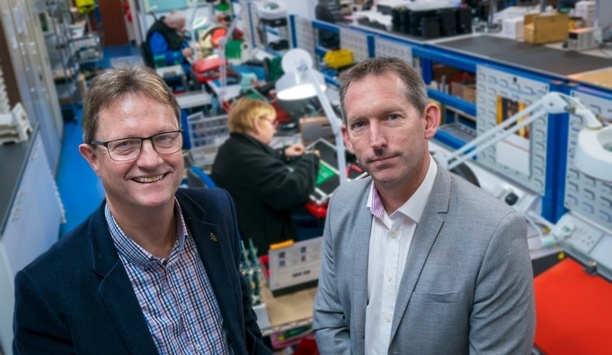 Jason Hill Appointed as GJD's New Commercial Director
GJD has hit the ground running in 2019 with the appointment of Jason Hill as the company's Commercial Director. Mark Tibbenham, Managing Director of GJD has big plans for the British manufacturer of external motion detectors and LED illuminators, and has recruited Jason Hill to help deliver on his aspirations. GJD Expands In The US Commenting on the new appointment, Mark said: "Even though we were 2017 recipients of the Queens Award for Enterprise, International Trade there are a significant number of markets where we have no representation and Jason can help us identify suitable distributors and partners globally. We are also expanding in the US after opening an office in Los Angeles last year and focusing on the Home Automation market there, Jason is extremely well connected with that sector in North America." Most importantly GJD has ambitious new product development plans and we need to communicate those effectively to a large potential market" Mark continued to say: "Most importantly GJD has ambitious new product development plans and we need to communicate those effectively to a large potential market. Having worked with Jason over the last few years on a number of projects and partnerships, I felt he was the man we needed to take our business to the next phase." Home Automation Platforms Jason Hill commented: "It is very satisfying to be working for a British security manufacturer after all these years in the industry. GJD is growing fast and is already recognized as a UK export success story, but there is still so much more potential. I will be busy traveling the world to meet new partners and supporting the US operation as it expands. Mark has already done the hard work of enabling support of GJD products into home automation platforms, so I need to work on market awareness. Reliable human detection in external applications is in huge demand from end users and we have the technology to deliver that, I have also seen the product roadmap for the next two years and there are some great projects on the horizon." Jason joins GJD from Taiwanese surveillance manufacturer LILIN, where he was UK MD for 20 years and latterly Group Vice President. He has worked in the Security industry since 1990 predominantly with Manufacturers. Founded in 1983, GJD is the UK's renowned manufacturer, designer and supplier of professional external detector equipment, as well as Infra-Red and White-Light LED illuminators. GJD's Head Office is based in Heywood, Greater Manchester, UK.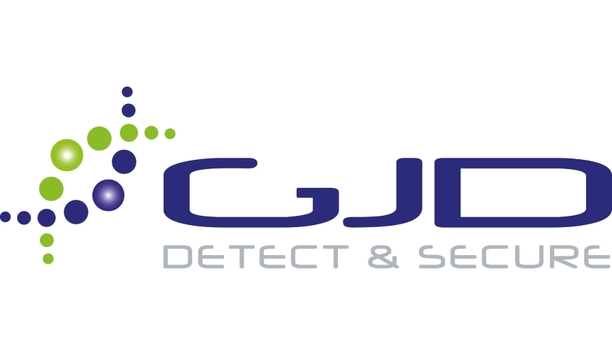 GJD's IP Drivers Are Officially Control4 Certified Making Integration Easy And Seamless
GJD, a UK manufacturer, designer and supplier of professional external detector equipment, as well as Infra-Red and White-Light LED illuminators is proud to announce that its IP drivers are officially Control4 certified. The certification means GJD's IP devices are Control4 ready straight out of the box, further enhancing GJD's commitment to the Custom Install industry. The drivers are listed on the Control4, Janus Technology and GJD websites. All certified drivers must pass stringent testing in Control4 labs, ensuring smooth and seamless integration. GJD's certification includes the incorporation of Simple Device Discovery Protocol (SDDP), which makes integrating GJD IP devices with a Control4 system easy and seamless. Passive Infrared Detectors Mark Tibbenham, GJD's Managing Director commented: "We are extremely proud that our IP drivers are C4 certified. GJD is fully committed to providing Custom Integrators with all of the benefits of a truly customizable network-based security system. Our partnership will make it even easier for CI's to install and configure GJD into Control4 home and commercial automation projects". GJD offers a wide variety of IP devices ranging from external passive infrared detectors and highly accurate laser sensors for perimeter protection GJD offers a wide variety of IP devices ranging from external passive infrared detectors and highly accurate laser sensors for perimeter protection and intruder detection, to Infra-Red and White-Light LED illuminators for intelligent lighting. There is also a certified driver for the company's IPAnything Module, which is an I/O Converter, designed to convert any type of analog sensor to an IP system, or vice versa. Personalized Automation GJD's professional IP technology provides transformative benefits including early intruder warning alerts to provide an alarm when the intruder is at the boundary, rather than alerting the user when the threat is already inside the building. More unique benefits include utilizing detectors to measure outdoor light level and ambient temperature, which optimize environmental control. Overall an integrated GJD and Control4 system provides convenience, peace of mind and extremely reliable security detection to create a comfortable and safe environment for the user. Founded in 2003, Control4 is a provider of personalized automation and control solutions, which allows the user to control virtually any device in a home or business automatically. Control4 provides an affordable way to control and automate security, lighting, energy and music in a single room or throughout the entire home. The partnership between GJD and Control4 will bring even more versatile smart solutions for home and commercial projects.
Related white papers
Cloud Video and Smart Cities
Security Investments Retailers Should Consider For Their 2021 Budget
Market Report: Cannabis At A Glance