GJD Video Motion Detectors
(16)
Browse Video Motion Detectors
Video motion detector products updated recently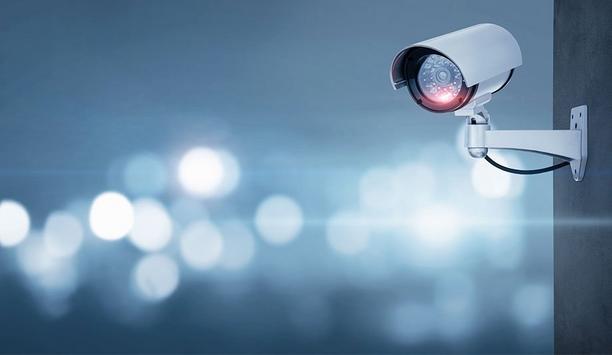 Video Surveillance Is Getting Smarter And More Connected
The global pandemic has triggered considerable innovation and change in the video surveillance sector. Last year, organizations around the globe embraced video surveillance technologies to manage social distancing, monitor occupancy levels in internal and external settings, and enhance their return-to-work processes. Forced to reimagine nearly every facet of their operations for a new post-COVID reality, companies were quick to seize on the possibilities offered by today's next-generation video surveillance systems. Whether that was utilizing motion sensing technologies to automatically close doors or switch on lighting in near-deserted office facilities. Or checking if people were wearing masks and adhering to distancing rules. Or keeping a watchful eye on streets and public spaces during mandated curfew hours. Beyond surveillance and monitoring use cases, organizations also took advantage of a raft of new Artificial Intelligence (AI) applications to undertake a range of tasks. Everything from automating their building management and optimizing warehouse operations, to increasing manufacturing output and undertaking predictive maintenance. Behind the scenes, three key trends all contributed to the growing ubiquity of video surveillance observed in a variety of government, healthcare, corporate, retail, and industry settings. Video surveillance takes to the Cloud Last year the shift to digital working led organizations to rapidly embrace cloud-enabled services, including cloud-hosted Video Surveillance As A Service (VSaaS) solutions that provide tremendous economies of scale and flexibility. Alongside significant cost savings, these solutions make it easier for organizations to enhance their disaster recovery and manage their video surveillance estate in new and highly effective ways. Surveillance cameras with audio recording were used more than 200% by customers between 2016 and 2020 For example, in addition to enabling remote access and maintenance, today's cloud-powered systems eliminate any need to invest in local storage technologies that all too often fail to keep pace with an organization's growing data storage requirements. Indeed, data from our worldwide customer base survey reveals how in 2020 an impressive 63% of organizations had abandoned using any on-premises storage option and were instead only storing all their video surveillance recordings and data in the Cloud. A deeper review of the global stats shows that the average cloud recording retention period for this stored data was 28.2 days, with organizations in Asia topping the global average at 38 days – 33% higher than was observed in any other region. Improvements in bandwidth and scalability engendered by the Cloud have also helped boost the growing utilization of audio recordings in addition to visual image capture. Indeed, our research found the number of surveillance cameras with an audio recording facility used by customers jumped more than 200% between 2016 and 2020. Making sense of Big Data The enhanced ease of connectivity and scalable bandwidth made possible by the Cloud is stimulating more companies to connect a lot more video surveillance cameras to their networks. The top motivation for doing so is to generate live metrics and data that can be utilized to deliver enhanced business insights and operational intelligence. In recent years, a rich choice of video analytics solutions have been developed for a variety of industry verticals. The range of functionalities on offer is impressive and covers a variety of applications. Everything from making it easy to classify and track objects and behavior patterns in real-time, to undertaking anomaly detection, or generating predictions based on past and present events/activities. Data collected via today's cloud connected cameras can now also be used to feed deep learning training and AI analytics, utilizing the unparalleled virtualized processing capacity of the Cloud to convert Big Data into usable information quickly. By integrating this information with data from other enterprise data capture systems, organizations are now able to gain a 360-degree view of their operations – in almost real-time. IT is now in the driving seat No longer the sole preserve of on-site security staff, the wider application and business use of video surveillance means that IT is increasingly taking the lead role where the management and control of these systems are concerned. IT is asked to integrate video surveillance into key enterprise platforms to generate the data that business leaders need Aside from the fact that IT has a vested interest in addressing the cybersecurity implications that come with attaching a growing range of IoT devices to the enterprise network, they're also increasingly being asked to integrate video surveillance into key enterprise platforms to generate the data that business leaders need. As organizations expand their integration of video with other business applications, such as point of sale, access control, process control, and manufacturing systems, this trend is only set to accelerate. Looking to the future Right now, the video surveillance industry is at a key tipping point, as video systems become increasingly strategic for enabling the enterprise to boost productivity, stay compliant, and fulfill its obligations to protect employees and customers. As the technology's contribution to enhanced data-driven decision-making and problem solving continues to increase, expect the adoption of IP connected video cameras to burgeon as organizations look to capture more data from their day-to-day business operations.
VSaaS and ACaaS uptake increases due to cloud adoption as a result of COVID
While COVID-19 caused widespread disruption and many challenges for businesses, its sudden arrival prompted some very quick decision-making around how to maintain operations. For some businesses, cloud-based video conferencing solutions provided a welcome alternative to meeting face-to-face. A year on and it seems that this sudden and mass adoption of cloud has accelerated a digital transformation process in other departments. Physical security too is increasingly moving to the cloud in the form of hosted solutions, where Video Surveillance as-a-Service (VSaaS) is providing comprehensive protection across a range of industries and sectors. To better understand the impact of this migration to the cloud, hosted security provider Morphean commissioned a survey of 1000 senior decision-makers across the UK, Germany, and Sweden, working in HR, facilities management, IT, and security. As well as ascertaining purchasing intent around hosted security applications among a broad spectrum of buyers, the results would provide key indications around the abilities of cloud to benefit organizations in regard to both security and business operations. An increasing urgency around VSaaS and ACaaS adoption Low costs, flexible scalability, demand for real-time and remote access to security data are key to the adoption of hosted solutions Survey results revealed that 51% of senior decision-makers are currently using cloud-based video surveillance (VSaaS) and/or a door entry/access control system (ACaaS). This represents a 3% increase in comparison to responses from a 2019 survey (48%), and broadly reflects projected growth in the physical security market from USD $93.5b in 2020 to USD $120.3b by 2025 at a CAGR of 5.2%. Low costs, flexible scalability, and demand for real-time and remote access to security data are key to the accelerated adoption of hosted solutions in the current climate. A significant 70% of respondents agreed that the pandemic had actually increased the necessity/urgency for businesses to adopt VSaaS and ACaaS, with IT Services revealed as the sector with most respondents strongly or somewhat agreeing (82%), followed by Security (73%). Results highlight a hosted physical security market which is in a strong position for 2021. Physical security utilizing the cloud can unlock many security and business benefits for the modern organization as it faces many new challenges. Business optimization and operational insights The benefits of VSaaS and ACaaS prompted Morphean to examine what areas of the business were optimized, or in need of improvement. 43% of those surveyed stated that data/information security was the most optimized aspect of their company. The total number of respondents who indicated that physical security was already optimized had risen by 4% since our 2019 survey, to 27%. It was those working in IT who saw the greatest disparity in security-related optimization, with far fewer recognizing that physical security was optimized (28%) compared with data/IT security (55%). This may point to an opportunity to increase physical security optimization to be on par with data/IT security. 95% of those surveyed agreed that if an existing security system could deliver insights beyond security to assist decision making it would influence adoption. It is clear that the growth in connected digital devices through the IoT is resulting in a growing appetite for physical security, such as network cameras, to enhance existing IT systems and assist business intelligence gathering. As an example, consider an office environment where access control and video data can be used to determine an employee's movements in the event of a positive COVID-19 result and alert others who may have made physical contact with that individual. A future proof business model Decision-makers surveyed that use of cloud technologies to increase in the future as a result of COVID-19 78% of the 1000 senior decision-makers surveyed anticipate their organizations' use of cloud technologies to increase in the future as a result of COVID-19. Rather than being tied to fixed IT infrastructure on-premises, businesses are able to customize and scale quickly to meet ongoing challenges without the need for large upfront capital investment. The convenience of as-a-service can be paid for out of operational expenditure as a monthly cost. This is the proven business model of the cloud. Yet the security industry has been slow to adopt it. One key challenge is the way in which the prevalent business models in the sector operate. Transitioning to sales cycles based on monthly licenses rather than up-front purchases won't be easy, but the security channel must learn how if it is to remain competitive and drive new business opportunities. This recurring revenue model will be interesting for the physical security industry who will have witnessed uncertainty and, in some cases, a downturn in revenues as decisions around capital expenditure were put on hold during the crisis. Full support and extensive functionality From a customer perspective, 28% of respondents highlighted cost benefits as a key factor in the move towards VSaaS/ACaaS and 19% indicated that they would expect to see all-inclusive updates/upgrades and support. VSaaS and ACaaS are supported by the latest software updates and firmware upgrades, so are always up to date. Additionally, functionality such as remote management allows operations to be monitored offsite via mobile device. Access from any location (32%), remote maintenance (31%), and the ability to monitor empty sites (29%) were all identified as key benefits of introducing VSaaS and ACaaS, alongside better security (40%) and better functionality (33%). The revelation that such technology is employed by over half of organizations across a wide range of industries is a comforting validation of its benefits, and evidence that hosted physical security is in great demand. 30% of those surveyed indicated that they did not currently use such solutions, but were considering their implementation. Cloud's resilience and ability to connect the world during the COVID-19 pandemic has clearly proved its worth, even to the uninitiated who have now witnessed first-hand the value of connected systems. VSaaS and ACaaS provide flexibility in a security and business solution that meets the demands of a rapidly evolving industry.
We Need To Talk About Intelligent Enclosure Protection
Enclosures containing electronics, communications or cabling infrastructure offer a simple attack point for cyber breaches and an opportunity for a physical attack on the hardware. Yet, many of these assets are housed within enclosures that provide minimal security features to offer a deterrent to any would-be attacker. This has always just been a pet hate. Walking down the high street of a town anywhere in the United Kingdom, you can often see open street communication cabinets. You can actually look directly inside at the equipment. And if I was a bad guy, I could quite easily just put my foot into their enclosure and quite quickly take out their infrastructure. Charged service for enclosures This seems crazy when a US$ 2 magnetic contact on a door can quickly tell you whether your enclosure is open or shut, and can be vital in keeping your network alive. Moreover, the operators of these systems, whether it is telecoms or internet providers, are providing a charged service to their customers, so they should really be protecting their enclosures. Why has that security level not been so readily taken into the outside world, into the unprotected environment? More sobering, if you contrast this security approach to the approach taken in the data center world, an environment that already has multiple stringent security protocols in place, you get a very different picture. For instance, security devices can capture snapshots of anyone who opens a cabinet door in a data room, so it is recorded who has opened that door. While that is just one simple example, it begs the question. Why has that security level not been so readily taken into the outside world, into the unprotected environment? In my mind, a lot of it boils down simply to education. Network connection, easy point of cyber attacks Our preconceived idea about cyber security is some big corporation being knocked out or held to ransom by, again in our mind, someone sitting at a laptop, probably with their hood up over their head, typing away in the darkness, attacking us through the internet. But how the would-be criminal is going to come at us is just like in sport. They attack at the weakest point. Networks can be deployed in the outside world in many ways, such as cameras monitoring the highways. That means those locations will have a network connection. And that can be a point of attack in a non-secure outside world. Enclosures can be broken into by attackers Many people think, 'That is okay because I'm going to take that ethernet device that my cameras are connected to and I'm going to put it inside an enclosure.' However, what people do not realize is that the only thing that the enclosure is doing is protecting the ethernet device from Mother Nature. Because, without proper security, those enclosures can be broken into pretty easily. Many of them are just a single key that is not in any way coded to the device. Twofold cyber security People need to realize that cyber security is twofold. It can be carried out by hacking the network or physically breaking Therein lays the problem. People need to realize that cyber security is twofold. It can be carried out by hacking the network or physically breaking into the weakest physical point. And so, a simple boot through the open door of an enclosure can vandalise the devices inside and take down a small or large part of a network. And by definition, this meets the criteria for a cyber-attack. So, how do we go about tackling this problem? Well, security is a reaction marketplace. And for enclosures, there's not, at present, a plethora of solutions out there for to counter these types of attacks. It can be challenging to find what you're looking for through a quick Google search compared to searching for more traditional security protection measures. Deploying smart sensors and detectors But, under Vanderbilt and ComNet, we are currently taking our knowledge and experience from system installation and compiling it together. We're bringing different products from different parts of our business to make a true solution. For instance, we have sensors for enclosures that detect anything from gas or smoke to open doors, detectors that will tell you if someone is trying to smash open your enclosure with a sledgehammer, or that someone is trying to lift your enclosure off of its mount. More importantly, as is not really a one-size-fits-all solution, we have developed a menu structure available that allows customers to pick and choose the ones that will best fit their own requirements.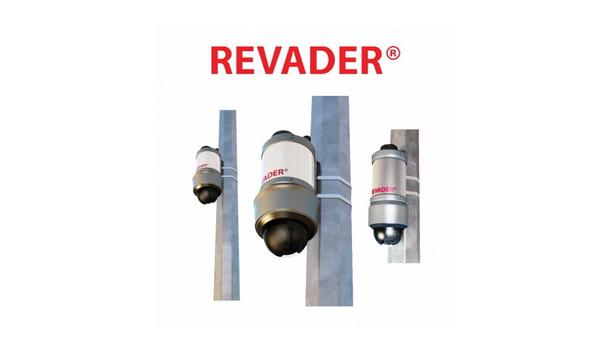 Revader Security Forms A Strategic Partnership With Dynamic CCTV To Promote Their Products Across The UK
Revader Security has agreed a strategic partnership with Dynamic CCTV, a trade supplier of professional CCTV to the security industry. Revader Security's range of products include Transit rapid redeployable cameras which are straightforward to install in virtually any location and can be rapidly repositioned to respond to changing security demands. Powered by battery or mains, footage can be viewed and downloaded over wireless and mobile networks. Remote monitoring solutions The company also produces a range of mobile power solutions (PowerPaks) and a range of accessories to interface with the redeployable CCTV products. Revader Security has also developed a range of diesel and battery powered rapid deployment CCTV towers which are proving increasingly popular with end users and the security trade as a rental opportunity. Dynamic CCTV will promote, supply and support Revader Security's range of products As complete surveillance, recording and remote monitoring solutions, they are ideal for deployment into situations where little or no existing infrastructure is present. Dynamic CCTV will promote, supply and support Revader Security's range of products with trade customers across the UK, drawing on over 25 years' experience in the marketplace as one of the suppliers of CCTV to the security industry. Digital recording systems Dynamic CCTV is a Hikvision UK authorized distributor, providing the latest innovative CCTV equipment at very competitive pricing - including Digital Recording Systems, IP Cameras and CCTV monitoring equipment, along with products from other manufacturers such as TP-Link, GJD, Iiyama, TOA, Ubiquiti and Veracity. Stuart Caldecourt, Managing Director at Revader Security commented: "We are delighted to be partnering with Dynamic CCTV, who have an outstanding track record in the supply of professional CCTV products across the UK – and an impressive engineering and support capability proven over many years."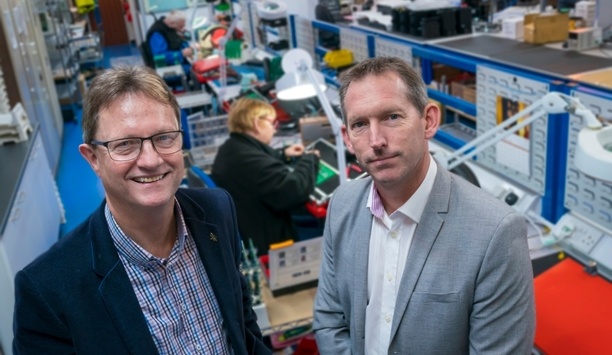 Jason Hill Appointed as GJD's New Commercial Director
GJD has hit the ground running in 2019 with the appointment of Jason Hill as the company's Commercial Director. Mark Tibbenham, Managing Director of GJD has big plans for the British manufacturer of external motion detectors and LED illuminators, and has recruited Jason Hill to help deliver on his aspirations. GJD Expands In The US Commenting on the new appointment, Mark said: "Even though we were 2017 recipients of the Queens Award for Enterprise, International Trade there are a significant number of markets where we have no representation and Jason can help us identify suitable distributors and partners globally. We are also expanding in the US after opening an office in Los Angeles last year and focusing on the Home Automation market there, Jason is extremely well connected with that sector in North America." Most importantly GJD has ambitious new product development plans and we need to communicate those effectively to a large potential market" Mark continued to say: "Most importantly GJD has ambitious new product development plans and we need to communicate those effectively to a large potential market. Having worked with Jason over the last few years on a number of projects and partnerships, I felt he was the man we needed to take our business to the next phase." Home Automation Platforms Jason Hill commented: "It is very satisfying to be working for a British security manufacturer after all these years in the industry. GJD is growing fast and is already recognized as a UK export success story, but there is still so much more potential. I will be busy traveling the world to meet new partners and supporting the US operation as it expands. Mark has already done the hard work of enabling support of GJD products into home automation platforms, so I need to work on market awareness. Reliable human detection in external applications is in huge demand from end users and we have the technology to deliver that, I have also seen the product roadmap for the next two years and there are some great projects on the horizon." Jason joins GJD from Taiwanese surveillance manufacturer LILIN, where he was UK MD for 20 years and latterly Group Vice President. He has worked in the Security industry since 1990 predominantly with Manufacturers. Founded in 1983, GJD is the UK's renowned manufacturer, designer and supplier of professional external detector equipment, as well as Infra-Red and White-Light LED illuminators. GJD's Head Office is based in Heywood, Greater Manchester, UK.
GJD's IP Drivers Are Officially Control4 Certified Making Integration Easy And Seamless
GJD, a UK manufacturer, designer and supplier of professional external detector equipment, as well as Infra-Red and White-Light LED illuminators is proud to announce that its IP drivers are officially Control4 certified. The certification means GJD's IP devices are Control4 ready straight out of the box, further enhancing GJD's commitment to the Custom Install industry. The drivers are listed on the Control4, Janus Technology and GJD websites. All certified drivers must pass stringent testing in Control4 labs, ensuring smooth and seamless integration. GJD's certification includes the incorporation of Simple Device Discovery Protocol (SDDP), which makes integrating GJD IP devices with a Control4 system easy and seamless. Passive Infrared Detectors Mark Tibbenham, GJD's Managing Director commented: "We are extremely proud that our IP drivers are C4 certified. GJD is fully committed to providing Custom Integrators with all of the benefits of a truly customizable network-based security system. Our partnership will make it even easier for CI's to install and configure GJD into Control4 home and commercial automation projects". GJD offers a wide variety of IP devices ranging from external passive infrared detectors and highly accurate laser sensors for perimeter protection GJD offers a wide variety of IP devices ranging from external passive infrared detectors and highly accurate laser sensors for perimeter protection and intruder detection, to Infra-Red and White-Light LED illuminators for intelligent lighting. There is also a certified driver for the company's IPAnything Module, which is an I/O Converter, designed to convert any type of analog sensor to an IP system, or vice versa. Personalized Automation GJD's professional IP technology provides transformative benefits including early intruder warning alerts to provide an alarm when the intruder is at the boundary, rather than alerting the user when the threat is already inside the building. More unique benefits include utilizing detectors to measure outdoor light level and ambient temperature, which optimize environmental control. Overall an integrated GJD and Control4 system provides convenience, peace of mind and extremely reliable security detection to create a comfortable and safe environment for the user. Founded in 2003, Control4 is a provider of personalized automation and control solutions, which allows the user to control virtually any device in a home or business automatically. Control4 provides an affordable way to control and automate security, lighting, energy and music in a single room or throughout the entire home. The partnership between GJD and Control4 will bring even more versatile smart solutions for home and commercial projects.
Related white papers
How Security Systems Ensure Healthy Workplaces During COVID and After
Monitoring Traffic Flow: Everywhere, All The Time
Cloud Video and Smart Cities