Veracity Power supplies & batteries
(8)
Browse Power supplies & batteries
Power supply & battery products updated recently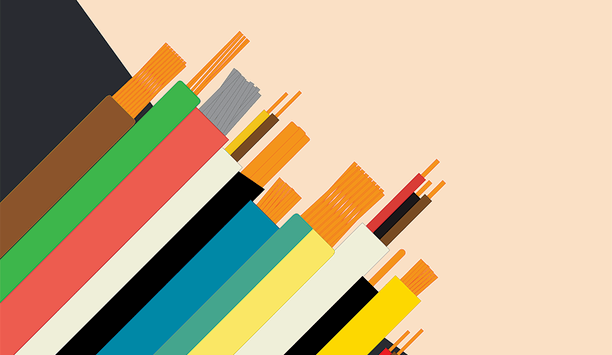 Surge Protection For Security Installations: 2017 Saw Increased Investment
In 2017, DITEK saw how power surges from the many natural disasters that took place damaged many businesses. In a natural disaster, or even everyday business operations, a facility's entire investment in security, life safety and surveillance systems technology can be disabled or rendered useless in a few seconds. Surge protection solutions can mitigate those risks and protect security investments. Proactive Approach To Risk Mitigation Throughout 2017, we also witnessed a change in how enterprises view surge protection, which included how investments are being made in surge protection to protect valuable security, life safety and surveillance systems, while also reducing downtime, manpower costs, liability vulnerabilities, and possibly compliance issues that can force businesses to actually cease operations. Effective security management is about mitigating risks. But risks cannot be mitigated without a proactive approach. Enterprises and integrators, who take the time to assess risk and to develop a strategy to incorporate effective detection, deter and response criteria to protect physical assets will be successful in 2018. 2018 And Beyond That strategy includes designing surge protection into new security systems, while also adding surge protection to existing systems. Enterprises and security integrators who implement a surge protection strategy during security planning processes – or after – will be exercising prevention and mitigation, and they will be successful in 2018 and beyond. Surge protection devices have an untapped potential for enterprise surveillance and security systems In 2017, Ditek continued to offer security end users a solid surge protection solution. We also successfully educated system integrators, who are seeking value-added products or services to incorporate into their portfolios, on the importance of surge protection devices. Educating Security Integrators We believe that surge protection devices have an untapped potential for enterprise video surveillance and security systems, because they can and do meet safety and security challenges that have been rarely identified in the past. We are looking forward to 2018, when we will continue to develop new surge protection products – including a new product engineered to protect up to twelve individual fuel dispensers, which is critical to the financial operation of convenience stores. We will also continue to educate security integrators about the importance of including surge protection in the design/build RFP, to not only secure an enterprise's valuable security equipment, but also to help integrators to differentiate their capabilities and knowledge from the competition.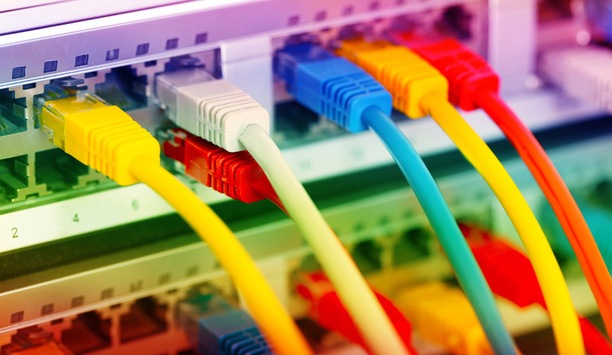 Adaptive Transmission Systems Evolve With Advanced Communications
The security market in 2016 saw an uptick in the economy, the introduction of new technologies, increased compliance requirements in key verticals, and rising concerns over the need for greater security. Users interested in upgrading or deploying new systems consistently chose networked system platforms. This trend further drove the demand for adaptive transmission solutions as a means of repurposing existing analog infrastructure to accommodate IP devices on a networked platform. As this migration accelerated, product feature sets continued to evolve with the inclusion of advanced communications that let you monitor, control and report power/diagnostics from anywhere. These new products have also helped to stimulate new business opportunities for integrators by expanding their service offerings to include remote monitoring of these devices as a new source of recurring monthly revenue (RMR). PoE And Adaptive Transmission Solutions In last year's 2016 forecast, we discussed the integration trend and how PoE and adaptive transmission solutions with network communications were rapidly gaining traction and market share. As the year progressed, the trend increased with customers migrating towards systems that provided more data, faster transmission rates and more versatility, and accessibility anytime from anywhere. Altronix responded with more advanced product solutions. This growing trend makes it more critical than ever for the core power and transmission infrastructure that make up the foundation of these systems to include network communications for true integration. As effective and efficient as integrated IP systems have become, the cost to upgrade or install new networked systems can be prohibitive. In 2017, security professionals will require expanded options to capitalize on existing infrastructure while accommodating IP devices with new levels of performance. These new products will greatly reduce installation and maintenance costswhen deploying orupgrading systems We will see the introduction of new products that offer greater levels of integration with bundled capabilities such as PoE, network switches, versatile adaptive transmission capabilities to accommodate different types of cabling, greater bandwidth and speed, and management capabilities. These new products will greatly reduce installation and maintenance costs when deploying or upgrading systems. Altronix 2016 Business Overview Altronix's evolution as a designer and manufacturer of versatile power supplies and accessories – and the addition of innovative PoE and adaptive transmission solutions with network communications – was significant in 2016. We have continued to deliver new products incorporating advances in power and communication technologies that solve real-world installation issues with the highest levels of performance and cost-efficiency. One of the most significant technologies contributing to our extensive portfolio of power and adaptive transmission products is our innovative LINQ™ Technology, which provides remote control of power, along with monitoring and reporting of diagnostics from anywhere you have internet access. LINQ completes the network communication cycle for networked systems by providing true integration for power supply and adaptive transmission products that are the foundation of every system. Altronix will continue to design, manufacture and introduce new power and adaptive transmission solutions in 2017 that live up to our longstanding reputation for outstanding quality, performance and reliability. See the full coverage of 2016/2017 Review and Forecast articles here Save Save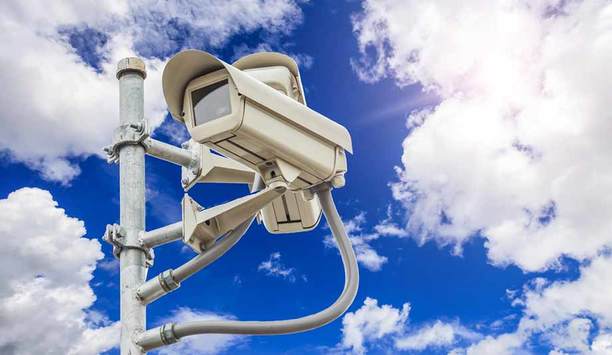 Extenders Convert Media For Longer Video Distance Runs
IP/PoE systems eliminate the need for local power, thus saving installation costs Cost considerations are an important reason to use existing installed cable as part of a new system infrastructure. Extenders in the form of media converters can help. For almost three decades, video surveillance systems existed in the form of analog systems. Video coaxial cable was the primary method of transmission with a limited distance of about 750 feet. Analog systems required separate power supply located at each security camera site. Today, new technology often solves one problem and creates another. Internet Protocol/Power over Ethernet (IP/PoE) systems eliminate the need for local power supply, thus saving installation costs. The drawback is the restriction to only 328 feet and the required use of Cat 5e or above cable. Extended Transmission Distance So tens of thousands of video surveillance cameras are waiting to be converted to IP, and have been transmitting over coax at distances two-and-a-quarter-times greater than the Ethernet limit. The advent of extenders helps to solve this problem. In addition, the use of extenders for Cat cable and even single-pair alarm wire helps to add to the types of IP/PoE conversions while extending distance as far as three thousand feet. Tens of thousands of camerasare waiting to be converted to IP,and have been transmitting overcoax at distances two-and-a-quarter-times greater than theEthernet limit Considerations While Using Extenders Use of extenders requires taking several considerations into account. First and most important is a careful reading of specifications. A statement can be true while not applying to your applications. Let's take IP/PoE transmission over coax as an example. A manufacturer's product can state it has this feature and will meet your transmission requirement of X number of thousand feet. However, a careful reading reveals that achieving this requires RG 6 cable while you have RG 59 installed. You need to maintain a 100Mbps bandwidth and provide your cable with 12.95 watts of power. But as both bandwidth and power decrease with distances obtainable from many types of extensions, you realize that both are much less at the extended distance you require. In short, just depending on a product to make a simple specification statement is not enough when it comes to infrastructure considerations and especially with regards to extenders. Save Save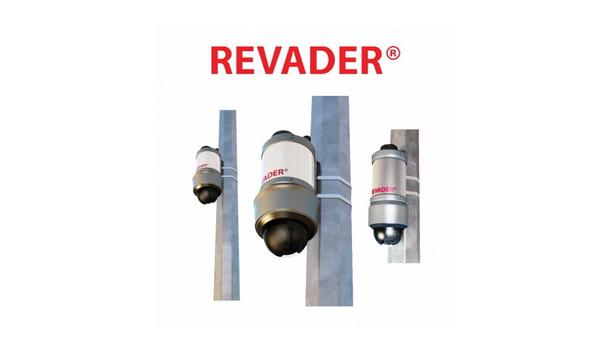 Revader Security Forms A Strategic Partnership With Dynamic CCTV To Promote Their Products Across The UK
Revader Security has agreed a strategic partnership with Dynamic CCTV, a trade supplier of professional CCTV to the security industry. Revader Security's range of products include Transit rapid redeployable cameras which are straightforward to install in virtually any location and can be rapidly repositioned to respond to changing security demands. Powered by battery or mains, footage can be viewed and downloaded over wireless and mobile networks. Remote monitoring solutions The company also produces a range of mobile power solutions (PowerPaks) and a range of accessories to interface with the redeployable CCTV products. Revader Security has also developed a range of diesel and battery powered rapid deployment CCTV towers which are proving increasingly popular with end users and the security trade as a rental opportunity. Dynamic CCTV will promote, supply and support Revader Security's range of products As complete surveillance, recording and remote monitoring solutions, they are ideal for deployment into situations where little or no existing infrastructure is present. Dynamic CCTV will promote, supply and support Revader Security's range of products with trade customers across the UK, drawing on over 25 years' experience in the marketplace as one of the suppliers of CCTV to the security industry. Digital recording systems Dynamic CCTV is a Hikvision UK authorized distributor, providing the latest innovative CCTV equipment at very competitive pricing - including Digital Recording Systems, IP Cameras and CCTV monitoring equipment, along with products from other manufacturers such as TP-Link, GJD, Iiyama, TOA, Ubiquiti and Veracity. Stuart Caldecourt, Managing Director at Revader Security commented: "We are delighted to be partnering with Dynamic CCTV, who have an outstanding track record in the supply of professional CCTV products across the UK – and an impressive engineering and support capability proven over many years."
Security Experts Discuss Security System Lifecycle Considerations, Effectiveness And Cost Control
A substantial focus of the security industry is on the selection and installation of security systems, and there is no doubt that this is a critical element of the process. However, in order to ensure that security systems such as access control, video surveillance, intrusion detection and panic alarms deliver on 'game day', an equal if not greater emphasis has to be put on the actions that are taken after the installers have closed the doors on the truck and driven away. This article covers some important issues that were covered at the 2019 International Association of Professional Security Consultants (IAPSC) annual conference in Miami, Florida, where Frank Pisciotta, CSC, Business Protection Specialists, Inc. and Michael Silva, CPP, Silva Consultants, facilitated a discussion among security professionals on the topic. Backwards compatibility in access control solutions David Barnard of RS2 security highlighted the importance of backwards compatibility in access control solutions David Barnard of RS2 Technologies LLC highlighted the importance of backwards compatibility in access control software solutions. Reputable manufacturers are constantly evolving software products and it is critical that software continues to work with all installed hardware or owners will find themselves purchasing equipment a second time, which is never good news. An example, a case study with a client where the video management software upgrades were not backwards compatible through the mobile app and a small manufacturing site was looking at a US$ 75,000 price tag to upgrade cameras to make them compatible with the 'updated software'. Risks of failures in door hardware products Jim Primovic from ASSA ABLOY cautioned about the risks of failures in door hardware products resulting in a failure to attention to detail in the selection and, in particular, the installation process. He explained the importance of using certified installers to avoid operation problems. In light of constantly evolving software revisions, how often does one see any additional training provided to end users when software updates are released? Charles Johnson of Open Options raised this important point and it is an excellent one. As organizations think about structuring maintenance agreements, it might be wise to consider ongoing training to cover software updates and ensure that end users can continue to optimize the features and benefits of software revisions. Software Support Kim Kornmaier of Honeywell mentioned another element of security system lifecycle consideration, which is 'Software Support'. Maintenance agreements are available and will likely be offered from every installer and come in a variety of flavors. However, care needs to be exercised to ensure that whatever services and support are included, in the scope of a maintenance agreement, have a clear correlation between service and software upgrades versus the fee charged. Software upgrades and system testing Maintenance agreements should be avoided that simply guarantee the free replacement of parts (which may or may not ever get used, even after you pay for it). Services that should be considered include software upgrades, system testing and replacement of consumable parts, like back up batteries. Another key issue ties directly to periodically measuring and ensuring the risk reduction results of security systems, for example, with an access control system, there are several actions recommended for system owners, including: Conduct periodic door and alarm testing - This presumes users have installed all of the necessary parts to enable alarm monitoring). These tests should include the mechanical testing of doors and confirming door-held-open-too-long and forced-door alarms are properly reporting to the alarm client. Importance of harnessing door alarming capacity Excessive door alarms are an indication of either a user or system problem Excessive door alarms are an indication of either a user or system problem or all alarms should be investigated to determine root cause and corrective action needed. Organizations who fail to harness door alarming capability are giving away up to 50 percent of the system's potential benefit. Ensuring the integrity of the access control database is of prime importance. The failure to manage this can lead to unauthorized access and serious security incidents. This can be achieved in a variety of ways, but in the majority of risk assessments they have conducted over the years, it is common to find separated employees and contractor records with active credentials in the database. Ways to mitigate this risk include: Integrating your access control database with active directory (works for employees, not so well for contractors); Utilizing expiration dates on contractor credentials; Periodically manually auditing contractor and employee active badge reports for anomalies, which may indicate process weaknesses in the change management process; Utilizing the 'use it or lose it' feature in many software programs that automatically disable a credential after a set period of non-use (e.g., 90 days); and Establishing processes to limit the removal of certain badges from the site (e.g., those issued to contractors or temporary employees). 'First Card Unlock' feature Irregular schedules, holidays and natural disasters can result in access vulnerability. For instance, if access-controlled doors at a site are programmed to open on a timer and something prevents persons from arriving at work (e.g., snowstorm), a site may be left exposed. A mitigation technique against this type of risk would be to employ a concept called 'First Card Unlock'. Under this feature, a lobby entrance to an office, for instance, would not enter into an unlocked state, until the first authorized employee presented a card and entered the workplace. Changing holiday programming in security systems Holiday programming in some systems needs to be changed on an annual basis Holiday programming in some systems needs to be changed on an annual basis. Managing holidays in an access control system results in doors staying secure which would otherwise be unlocked on a normal business day. Similarly, intrusion detection, duress devices and video surveillance systems can let users down without the proper care and feeding. Examples would include: A panic device fails to communicate an emergency situation because it was not properly reset or the wiring has been damaged due to poor installation. Panic devices should be regularly tested and ideally the activation during testing should be by a person who would be required to use the device in an actual incident. The objective here is to build competency in the persons who may need to activate a device discretely. Similarly, intrusion detection systems should be carefully tested to ensure that all devices are properly reporting to the panel and that the panel is communicating properly to the central station. If there are redundant communications channels, each should be verified. In the same way someone would conduct audits of active credentials in an access control system, it is strongly recommended that users perform a similar review with PIN codes, which have been assigned and would allow for an unauthorized person to disarm a system. Utilizing the failure-to-close feature to ensure that through collusion or negligence, if the last person out of a restricted area fails to arm the panel, the central station will notify a responsible party about the omission. Further, reviewing opening and closing reports might well detect inappropriate entries by authorized personnel which are indicative of suspicious or illegal activity. These features and reports will likely be at an additional cost, but they are important insurance to protect against insider threat. It is not uncommon to hear about an incident happening and during the investigation, the owner of the system discovers that the needed camera was not recording. Where video is not under routine observation, it is recommended to determine if your video management system can send an alarm in the event of video loss. This would allow for rapid remediation before the video loss is discovered in the course of an investigation. Avoiding degraded video quality over time In almost every case, degraded video quality is directly related to resource saturation With respect to video surveillance, as systems grow and evolve over the life of the system, organizations may experience degradation. Darren Giacomini of BCDVideo has studied this issue extensively and concludes that in many cases, installers or others are simply putting too many devices on a VLAN, which results in latency and other conflicts. Degraded video quality has a finite number of potential root causes. In almost every case, degraded video quality is directly related to resource saturation. The resources on a surveillance network consist of IP cameras, network switches, network uplinks, viewing stations, database management and archives. Resource depletions According to Giacomini, each of the resource shares a common thread. And, at the basic level, each of those items is nothing more than a purpose-built computer with limited CPU, memory and network capacity. When any of these resources exceed their capacity, the quality of service delivered will degrade. The following are common resource depletions that can degrade video quality and require a much deeper dive, but are included here as a starting point: IP camera CPU utilization is in excess of 85 percent; CPU elevation in the decoder or workstation decoding the video; and Network congestion or CPU elevation in the network switch. Maintaining the integrity of archived video data Giacomini indicated that the majority of the time degraded video is associated with resource depletion Giacomini indicated that the majority of the time degraded video is associated with resource depletion in one of these key components. Investigation of the potential causes can save time and effort, and prevent a video management software application from unduly being blamed for poor performance during its lifecycle. Also, on the topic of video, John Kampfhenkel, Director of Technical Sales at Veracity discussed the challenges that organizations face when video management system storage is undersized and the need to carefully plan for video retention of existing recorded data when the video system has to be expanded. This can be a problem organizations face and when they do, it is best to involve a video storage expert to determine options, costs and potential legal requirements for maintaining the integrity of archived video data. Selecting the right security technology Dependent on the level and type of integration between various systems, another challenge may be to preserve the integration between the two systems. System owners will need to coordinate carefully with installer(s) to ensure that a software revision to one system will not result in a disruption to a software level integration. This type of integration may require a delay in being able to upgrade one or the other application software versions until the integration can again be certified. Selecting the right security technology is an important element of an organization's security risk management. However, experts would argue that in terms of getting measurable results from technology, there needs to be a keen focus on sustaining activities after the installer closes the doors and drives away. By adhering to the consultant and manufacturers' guidance in this article, organizations can substantially reduce the risk to people, assets and information, and prevent criminal and terrorist incidents in the workplace.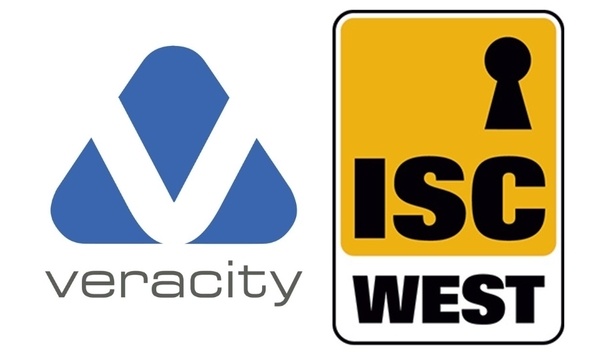 Veracity To Demonstrate Expanded Suite Of COLDSTORE Storage Solutions At ISC West 2019
At ISC West this year, on booth 11099, Veracity will be demonstrating its expanded suite of COLDSTORE solutions, from the new COLDSTORE 2U delivering 112TB video storage in a compact rack-mounted space up to the COLDSTORE Colossus, the 4U, 45-bay, 630TB video storage solution. The COLDSTORE family offers unique benefits including a 10x increase in hard disk life and power savings of 90%+. In fact, Colossus, with 630TB and 45 disks, consumes less than 80W of power! This gives the COLDSTORE range not only enviable performance benefits but also a compelling total cost of ownership case not available with other video storage solutions, especially for longer retention periods. Eliminating Storage Systems' Operational Issues COLDSTORE has patented technology designed specifically for sequential and continuous recording of video surveillance channelsCOLDSTORE is in use throughout the world at critical infrastructure sites, major sporting venues, in retail, in custodial and policing environments and in city center command and control operations. COLDSTORE has patented technology designed specifically for sequential and continuous recording of video surveillance channels. As a result, many of the operational issues with standard storage systems, such as long disk rebuild times, high power consumption, excess heat and reduced disk life, are eliminated. Also, on display at ISC West will be the COLDSTORE Pro 3U, 210TB unit that uses only 0.3W per Terabyte. Visitors will learn about COLDSTORE's new embedded NVR functions and the ability to record from camera direct to COLDSTORE through ONVIF compatibility or using embedded COLDSTREAM code in open platform cameras, such as Axis and Hanwha. Over 100 channels can be supported, at 4Mbps per channel. Integrated Command And Control Solution Veracity will also be demonstrating VIEWSCAPE, the integrated and open command and control solution. VIEWSCAPE is a real success story in use in many city center, retail, critical infrastructure and other sites. Anyone with an interest in C3, critical command solutions should get to know VIEWSCAPE. With over 100 integrations, this comprehensive command and control system can be seen at Veracity's booth 11099. The full integration of COLDSTORE with Hanwha Techwin's Wisenet WAVE will be on show on both the Veracity and Hanwha Techwin booth The full integration of COLDSTORE with Hanwha Techwin's Wisenet WAVE will be on show on both the Veracity and Hanwha Techwin booth. Wisenet WAVE is an IP Video management platform that allows users to create IP video surveillance solutions tailored to any type of project, usable by anyone and on any device. It is simple to setup and use, and when integrated with COLDSTORE delivers an impressive suite of features with all the benefits of COLDSTORE's long-term video retention capabilities. LONGSPAN Ethernet Over Coax Solution Veracity is most famous for its transmission solutions. In 2005, Veracity launched the world's first Ethernet over coax solution. As a market leader, the full range of multi-channel Ethernet over Coax, extreme distance Ethernet and other transmission products will be on show. This includes LONGSPAN, which delivers IP video and POE (Power over Ethernet) over a distance of 820m (2,690ft) on standard Ethernet cable. Veracity will also have its informative IP transmission workshop running at the booth. Veracity operates in the USA from its office in Dallas, Texas and continues to experience rapid growth fueled by the development of strong relationships with many customers and partners across the United States. Veracity experts will be available throughout ISC West at booth 11099 from the 10th to 12th April 2019 at the Sands Expo in Las Vegas. Make sure you visit us.