Steve Dillingham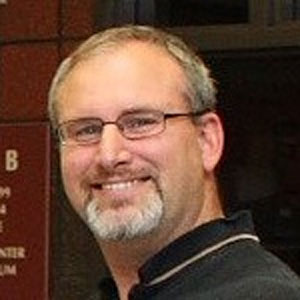 Steve Dillingham
Software Engineer,
Oncam
Steve Dillingham has served as the chairman for the Profile G working group representing Bosch and then VidSys. After joining Oncam, he has actively participated on both the Enhancements working group and the Device Test Tool Maintenance working group.
News mentions
The Taipei Plugfest drew 42 technical experts from 15 companies from around the world ONVIF, a global standardization initiative for IP-based physical security products, hosted its 15th ONVIF Developers' Plugfest (ODP) between November 9-11 in Taipei, Taiwan, at the Fullon Tamsui Fisherman's Wharf in the city's Tamsui District. With multiple testings of ONVIF conformant products, the Developers' Plugfest included interoperability testing for five ONVIF profiles, including the newly released Profile Q and ONVIF's video profile that is currently in development. Interoperability Testing Engineers and developers from ONVIF member companies gathered at the members only event to test their implementations of ONVIF Profile Specifications with other ONVIF Profile-conformant products. In addition to Profile interoperability tests, all ONVIF clients had one hour of testing using ONVIF's Device/Client Test Tool and were offered the opportunity to discuss with Test Tool developers any issues that arose during conformance testing. "The ONVIF Developers' Plugfest provides real-world, in-person practical testing for our members before they release their ONVIF-conformant products in the market," said Steven Dillingham, Chairman of ONVIF's Technical Services Committee Taskforce, Developers' Plugfest. "In many ways, testing a product at an ODP is one of the last steps in the process of developing and designing new technologies and prepping them for entrance into the marketplace. It is an important step in the conformance process and also presents developers and engineers from member companies with the chance to socialize and network." "The ONVIF Developers' Plugfest provides real-world, in-person practical testing for our members before they release their ONVIF-conformant products in the market" Attendance The Taipei Plugfest drew 42 technical experts from 15 companies from around the world. Attendees logged 136 hours of total testing time during the three-day event, with five of ONVIF's profiles tested for interoperability, including Profile Q for out-of-the-box interoperability, Profile S for IP-based video systems, Profile C for IP-based access control and Profile G for edge storage and retrieval. Some developers also tested for interoperability using Profile T for video, ONVIF's newest profile that is currently in development.The Taipei Developers' Plugfest also included a plenary meeting of the ONVIF Developers' Plugfest Task Force, which announced that ONVIF's 16th Developers' Plugfest is scheduled for May 10-12, 2017, in Montreal, Canada, and will be hosted by Genetec.Founded in 2008, ONVIF now consists of nearly 500 member companies in six continents and more than 7,000 Profile conformant products. With Profile S for streaming video; Profile G for recording and storage; Profile C for physical access control; Profile Q for improved out-of-the-box functionality and the Release Candidate Profile A for access control configuration, ONVIF continues to work with its members to expand the number of IP interoperability solutions ONVIF conformant products can provide.
All five 5MP Evolution models are now conformant with Profile S Oncam, the security division of Oncam Technologies and leading provider of 360-degree camera technology, announced recently that the company's Evolution 05 MP camera line has achieved ONVIF Profile S conformance. Conformance with the ONVIF specification enables the Evolution camera suite to be integrated with a wide range of Video Management Systems (VMS) from other manufacturers that also meet ONVIF specifications. ONVIF Profile S Features Oncam is committed to providing open systems to help simplify complex installations and integration projects for integrators while increasing technology options for end users. All five 5MP Evolution models are now conformant with Profile S, which describes the common functionalities shared by ONVIF conformant video management systems and devices such as IP cameras or encoders that send, configure, request or control the streaming of media data over an IP network. The profile includes specific features such as pan, tilt, zoom control, audio streaming and relay outputs. To achieve conformance to the ONVIF Profile S Specification, the Evolution cameras were evaluated and tested against stringent criteria. Conformance to a particular ONVIF profile is based on self-declaration by ONVIF members, and is based on a test specification and test tool. "We have invested a significant amount of effort to enhance the stability and performance of the Evolution camera's architecture, and the positive ONVIF test results demonstrate our achievements," said Steve Dillingham, Principal Software Engineer, Oncam. "Open standards give integrators and end users the freedom to choose the technologies that are going to work best for their specific environment. Oncam's willingness to integrate with other manufacturers helps us provide our customers with solutions that work cohesively with the other technologies." Complying With Open Standards Technology The Evolution 05 camera incorporates Oncam's patented three-dimensional dewarping software to enable live and retrospective analysis of an entire scene to quickly identify threats. The Evolution Indoor Camera has a 5MP sensor and no moving parts. The unit is designed for quick and easy installations, offers convenient mounting and enclosure options and fully supports Power-over-Ethernet. "Certification of full conformance with the ONVIF profile confirms Oncam's ongoing commitment to open systems and standards-based development," said Justin Wheatley, Vice President of Product Development, Oncam. "By following and helping to develop these specifications, Oncam is helping to lead the industry in providing integrators and end users with technology that is based on open standards to streamline installations, maximize product integration and technology options." Panel Discussion At ASIS To learn more about Oncam's 360-degree technologies and its commitment to open standards, join us for an interactive panel discussion during the 2015 ASIS International Seminar and Exhibits, Sept. 28 through Oct. 1, in Anaheim, Calif. Security leaders from Saks Fifth Avenue and MGM Resorts International, along with Oncam's executive team, will discuss applications for 360-degree technology in the retail and gaming environments. The panel will be from 9 to 10 a.m. PST Tuesday, Sept. 29, at the Hilton Anaheim, with a coffee reception starting at 8:30 a.m.
Experts sections