Adam Pineau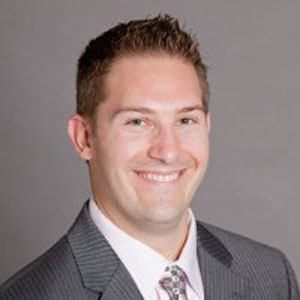 Adam Pineau
President of engineering and system solutions,
Oncam
Adam Pineau is the President of engineering and system solutions at Oncam.
News mentions
Oncam's OnVu360 recently launched its much anticipated update to the successful app that enables users to fully experience high resolution, fully immersive 360-degree video in their hands. The new OnVu360 app adds full support for Oncam's recently released Evolution 12MP line of cameras. Provides Recorded Streams Feature The app provides recorded streams – a view from an office in Lowell, Massachusetts; a fast food store in Santa Monica; and the Hammersmith Road in London. Oncam puts business-quality video monitoring and its patented de-warping facility at customers' finger tips. Customers can use touch commands to control the zoom and field of view and explore spaces like never before. Users now get more detail than ever before with views of Evolution 12MP video streams. Alongside support for the Evolution 12 cameras, the update removes in-app purchasing, enabling users to add multiple camera profiles completely free of charge. Performance enhancements and improvements are also part of the update. Users and business owners alike have the ability to monitor 360-degree cameras in real-time or on recorded events, enabling timely access to the information that matters most. "After launching the original OnVu360 app in 2012, this update brings an optimal experience in seeing and really experiencing video feeds. Our patented 360-degree dewarping technology changed the game in surveillance and the full 360-degree experience with Evolution 12 is a leap forward in viewing experiences," said Adam Pineau, Vice President of Product Management, Oncam. Key Features Of OnVu360 App Include: Oncam's advanced dewarping technology, providing the ultimate 360-degree experience Access to demo cameras from real customer sites showcasing Oncam's award winning 360-degree cameras in action Support for Oncam's full line of IP cameras Touch command based 360-degree experience The new version of the app is available on the Google Play store and the Apple App Store.
Oncam, the security division of Oncam Technologies, was the first company to offer its customers a free, downloadable app so they could utilise the de-warping abilities of its award-winning 360-degree surveillance cameras on a mobile device. The company, clearly on to something, has broadened its scope to encompass the Android market, and is now reaching nearly 96 percent of mobile users worldwide. "Even though the OnVu360 App for iOS has been downloaded more than 25,000 times, we've barely scratched the surface in terms of the mobile market," said Adam Pineau, president of engineering and system solutions for Oncam Technologies. "OnVu360 for Android will help us reach more than 4,000 additional devices, each providing the same ground-breaking experience our customers have grown to love and expect from Oncam." The iOS app, quietly introduced in November 2012, placed Oncam at the forefront of a new trend in the industry – the remote and mobile management of business intelligence and security systems. Oncam puts business-quality surveillance, its patented de-warping facility and, with the OnVu360 Platform, business-critical intelligence at its customers' fingertips— literally—giving them the ability to monitor their Oncam 360-degree cameras and analytics in real time, enabling 24/7/365 access to business-critical information. The app features zero latency, and is able to change its viewpoint and perspective as the user utilises the pinch-to-zoom features of any iOS or Android device. But beware: Watching is addictive. Currently, the app provides both live and recorded streams—live views of Oncam's U.S. headquarters in Lowell, Mass., and The Aria Marquee in Las Vegas; recorded views of a Subway store in Santa Monica; a café, and the Hammersmith Road in London. Users may add one customised camera stream for free, or add all their cameras through the in-app purchase menu. The OnVu 360 app provides unlimited access from a 1-megapixel to a 5-megapixel stream and supports Oncam's full line of IP cameras, with its only requirement being the use of iOS version 6.0 or higher or Android version 4.0 or higher. Streaming is available over Wi-Fi, 3G and 4G/LTE connectivity. Both the iOS and Android versions provide the baseline for future apps that will populate the recently released OnVu360 Remote Management Platform, which can integrate with, monitor, store, manage and analyse a wide variety of information types, including point-of-sale (POS) data, customer demographics, IP devices, Zigbee / ZWave enabled equipment, employee-performance data, as well as Oncam's own patented high-definition 360-degree video streams. "Mobile Apps are no longer viewed as supplements to a larger system, and in many ways they are becoming the primary method of interfacing with surveillance, business intelligence and device-management systems," says Pineau. "We have big plans for our OnVu360 family of applications over the next few months as we prepare to offer new innovation around 360-degree technology and the mobile experience."
Experts sections