Jennifer Stack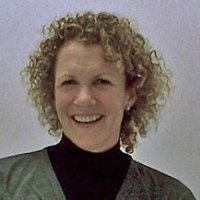 Jennifer Stack
Vice President Marketing,
SALTO Systems
Jennifer Stack is the Vice President Marketing for Salto Systems. Her specialties include technology commercialization primarily via license agreements and start-up creation (especially in medical devices & industry), and international strategy consulting. She has over 20 years of experience working in both multinational and family owned SME environments in Europe (Spain, Eastern Europe), America (USA, Venezuela), and Asia (Japan, Singapore, India).
News mentions
SALTO Systems is developing geographically-convenient product showrooms throughout the U.S. to allow dealers, end users and others interested in training or product information to gather and learn more about their extensive electronic lock products and how various elements of the wireless solution work together. The first XSperience Center in New York City has opened and the Atlanta XSperience Center will open later this year. Since 2001, SALTO has been revolutionizing access control around the world and its presence in the U.S. market is stronger than ever. To best leverage this growth and momentum, SALTO is establishing XSperience Centers as a unique resource dedicated to demonstrating and training for SALTO's comprehensive and versatile range of solutions. Broad Technological Platform The SALTO New York XSperience Center is packed with a broad range of quality products that can be used to secure access points from high traffic doors, exit devices, glass doors, lockers, cabinets and beyond to efficiently extend security to more areas of an installation. In addition, the XSperience Center includes the breadth of SALTO's technological platforms, including the SALTO ProAccess SPACE web-based management software and cloud-based solutions, as well as mobile, wireless, and offline options. "We'd like to welcome all partners, potential customers, architects and consultants to come see our broad range of products and latest technologies for all vertical markets – from commercial, residential, healthcare, hospitality, and beyond," said Jennifer Stack, Vice President of Strategic Business Development for SALTO Systems. Educational Sessions The New York XSperience Center is conveniently located on the 36th floor of 1250 Broadway – at the corner of 32nd St. and Broadway – just two blocks from Penn Station. A sample of the events that the XSperience Center will host in the upcoming months will be hands-on, educational sessions covering: Mobile solution options Web-based management software, SALTO ProAccess SPACE Cloud-based access control Control Unit CU4200 and how it works with third-party access control elements Please visit the SALTO ASIS 2017 Booth 3647 to learn more.
Zaplox, a market innovator of advanced Mobile Key Services for the global hospitality industry, has integrated its solution with SALTO Systems, providing hotels and their guests with unmatched convenience and superior satisfaction. As a result, Zaplox will be the first Mobile Key Services company to announce its integration with SALTO Systems. This strategic global partnership allows any property with SALTO BLE (Bluetooth Low Energy) enabled locks installed to easily implement mobile access functionality for their guests, while experiencing the unique operational benefits that Zaplox Mobile Key Services provide. Through the new technology integration with Zaplox, guests of properties with SALTO access control systems will now be able to use their smartphones for guestroom access, while allowing hoteliers to offer and promote revenue creating smart services with full customization and hotel branding on the Zaplox Mobile Key Services app platform. This wide range of ancillary services, which can be made available in the app, includes mobile check-in and check-out, room upgrades, restaurant bookings, room service, special offers and more. Zaplox Mobile Key Services App The user-friendly Zaplox Mobile Key Services app is easily downloaded and available for all major smartphone platforms. With recent industry research indicating that more than 70 percent of travelers would opt to use their smartphones as a check-in alternative, Zaplox Mobile Key Services allow guests to bypass the front desk altogether, saving them valuable time. Additionally mobile keys are highly secure, since a guest's smartphone is less likely to be misplaced than a plastic keycard and typically is password protected. Should a guest lose their phone, mobile keys can easily be revoked and reassigned in real time by hotel staff. Streamlined Operations And Revenue Opportunities In less than 10 years, SALTO has become one of the world's top five manufacturers of electronic access control systems. SALTO has a strong tradition of delivering the latest in guestroom access technology and has launched a series of innovations since its founding, raising the bar of guestroom security to new heights. By combining SALTO smart locks with Zaplox Mobile Key Services, hotels benefit from enhanced cost efficiencies through streamlined operations and revenue opportunities, allowing front desk staff to focus on other aspects of guest service and communication. "We are thrilled to serve as the first mobile key app provider for SALTO Systems, as a result providing the company and its clients with an integration ready solution that is instantly available for commercialization around the globe," says Magnus Friberg, CEO at Zaplox, "This is a very important collaboration for Zaplox, since it opens up new market possibilities together with an industry-renowned partner. We strongly believe that mobile keys and the additional services included will improve both guest loyalty and enhance the guest experience by making it smooth and comfortable." "Research shows guest demand for the use of smartphones and apps as part of their hotel experience is increasing" says Jennifer Stack, Vice President Marketing SALTO Systems, "So this integration with Zaplox is perfectly placed to deliver an exciting range of benefits enabling them to enjoy all the advantages provided by integrated smart technology to maximize the flexibility and enjoyment of their hotel stay."
Clay by SALTO was introduced to EMEA and APAC markets in 2013 SALTO Systems is introducing Clay, their new wireless, cloud-based access control solution for small and medium enterprises (SMEs) at this year's ISC West 2015. Clay by SALTO was introduced to EMEA and APAC markets in 2013, and is now available in the U.S. market. Until now, many SME's have been unable to take advantage of top access control technology largely due to the cost and complexity of those systems. Clay by SALTO combines an easy to use web application and mobile app for access management, with high quality and designer hardware that is quick to install, at less than 70% of the cost. Managing And Monitoring Activity In Real-Time: Clay by SALTO replaces a standard lock and mechanical key with a ClayTag, a SALTO Systems' wireless lock, and a ClayIQ that communicates wirelessly with the lock and the cloud. Clay by SALTO users are able to create, manage and monitor access activity in real-time, with features like access groups, block users, office mode, and remote opening, available with a simple annual subscription for unlimited doors and user support. "SALTO has grown to be the market leader in a world-class access control system that is simple to use and extremely efficient," says Jennifer Stack, Vice President Marketing SALTO Systems. "Clay by SALTO gives SME users the ability to control their businesses remotely and manage in real-time via any smartphone, providing security that is both flexible and future-proof."
Experts sections