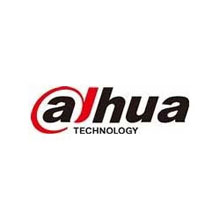 Dahua's full range of IP cameras have been integrated with Genetec Omnicast
Dahua Technology Co.,Ltd has officially announced the establishment of a partnership with Genetec. In April, Dahua's full range of IP cameras were successfully integrated with Genetec Omnicast.
Dahua's network cameras deliver superb image quality at H.264/MJPEG video codec by adopting image sensors of various sizes and advanced TI (Texas Instruments) DaVinci DSP. The IP cameras support dual-stream encoding, which ensures that video streams can be separately transmitted for different purposes at various demands. The supported SD card also removes the inconvenience incurred by Internet interruption. In addition, the customised functions such as dual power supply, PoE, and Wi-Fi etc. are tailored to the needs of the customer.
Genetec is an innovator and pioneer as well as a leader in challenging the standards of innovation in physical security and public safety. This includes security platforms, IP license plate recognition, video surveillance and access control systems. Omnicast can achieve seamless management on video, audio and data via any IP network. The whole solution is based on the entire network, thus a high flexibility and fault-tolerance is ensured. Possibilities that connect to other security automatic system by the right SDK are also provided.
The cooperation and integration with Genetec renders our consumers with even more possibilities in terms of multiple solutions, such as city-wide surveillance, education, gaming, government, law enforcement, parking enforcement, retail, and transportation.
Download PDF version
Download PDF version