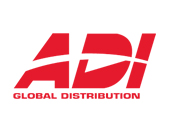 ADI Global Distribution is hosting one day IP training course
ADI Global Distribution and Vantage are hosting a one day IP security training course. The course is designed to provide you with a basic understanding of IP security and to offer the knowledge and confidence to win business in an area that is continuing to see growth.
ADI is being joined by Vantage, Milestone, JVC and Mobotix to provide you with the basic fundamentals for IP security installations.
The course is a great opportunity to gain a better understanding of digital security in a market that is continuing to see growth. If you are interested in training staff, learning new skills and having the opportunity to win more business then this event is perfect for you.
The training session will be split into two. A morning training session in a classroom environment. The afternoon will be an open session where you can meet manufacturers and experience the products in a hands-on situation.
Download PDF version
Download PDF version