PAC Intruder Alarm Accessories
(4)
Browse Intruder Alarm Accessories
Intruder alarm accessory products updated recently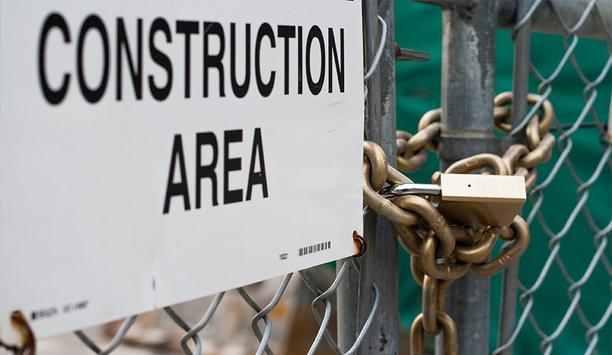 How To Deter Thieves on Construction Sites
Construction site theft can cause project delays, property damage and loss of profit for companies in the construction sector. It is imperative to deter thieves from targeting construction sites with the help of construction site security. Here, we look into the various security options and how they can help protect your firm from the threat of a break-in. Construction theft has soared during the COVID-19 Pandemic Construction site theft is an ever-increasing problem in the UK, costing the industry an estimated £800 million ($1,040 million) per year. Unfortunately, this type of crime has accelerated further throughout lockdown by an estimated 50% due to the abandonment of construction sites across the UK. With many uncertainties around a potential second wave in the UK, it is time for construction firms to enhance their security strategies to help prevent thieves from becoming opportunists on construction sites. Why are construction sites 'easy' targets? Construction sites can easily be targeted, as they typically lack adequate security loss prevention practices. The most popular security-related issues that are leading causes of construction site theft are: Poor overall site security Multiple pieces of equipment sharing the same keys Easy access to open cabs Unsecured sites, particularly at night and over weekends Lack of product identification systems If you do not want your site becoming a costly statistic, you might want to try implementing some or all of these preventive measures. Strengthen your perimeter Putting a clear boundary around a construction site will help to prevent youths and members of the public from inadvertently wandering onto the site. To stop opportunist thieves in their tracks, you will need to go one step further by erecting robust fencing and concrete blocks along with signage warning intruders about the consequences of trespassing. Putting a clear boundary around a construction site will help to prevent youths and members of the public from inadvertently wandering onto the siteIf potential trespassers can see that it would be too challenging to attempt a break-in, then they will look elsewhere to find another construction site which is not as well secured. Lock away valuable tools When considering the vulnerabilities in your construction site, it pays to think about this from the perspective of a criminal. What is it exactly that they are looking for? What can a thief steal easily to make money if they were to remove something from your site? Unfortunately, many construction firms do not lock away their tools, materials or vehicles properly, which makes them an easy target. Ensure valuable tools and materials are locked away and are not left unsecured or lying around. Criminals are mostly interested in scaffolding, bowsers and other valuables that are quick to sell on, so it is important to have a strategy in place to keep these locked away, safe and securely. Put tracking devices in your equipment If you are unable to securely lock away valuable tools, then modern technology makes securing equipment easier than ever before. Tracking devices can be installed onto vehicles and equipment; if any thief is unwise enough to steal from the site, site owners will be able to provide the location to the police who will be able to follow this up. Site owners should also engrave company identification numbers on valuable tools, equipment and vehicles so that it can easily be identified and will serve as proof who it rightly belongs to. Invest in CCTV Closed Circuit Television, otherwise known as CCTV, is renowned for being one of the most effective deterrents for thieves, especially when it comes to construction and building sites.The items that criminals steal from sites are notoriously hard to trace The items that criminals steal from sites are notoriously hard to trace, but if you have CCTV, there is a chance that you can capture clear footage to help bring criminals to justice, such as footage of the vehicle used and the car licence plate. CCTV cameras can help to oversee every inch of a construction site, and can even be hidden out of sight where required. Step up with regular site patrols With a wide range of security monitoring methods available, stepping up on regular site patrols can help to keep track and respond to any criminal activity taking place on your site. Traditional site patrols can be carried out on a schedule by professional SIA-approved security agents. With the presence of guards patrolling a construction site, any criminals in the area will be deterred to force entry onto the site. Schedule supply deliveries on an as-needed basis To prevent an excess of supplies 'sitting around' on the site, construction site managers should instead order what is needed at the time, so that valuable materials are not left around waiting to be stolen for weeks at a time. Good planning and excellent communication between the team will be required so that projects are not delayed, but planning accordingly will help to reduce the chances of theft on a construction site. Drone surveillance As technology becomes more and more advance, drone surveillance may soon be a security option that many construction sites could benefit from.Many construction firms in the UK are using drone services to provide aerial images, and are seeing huge cost savings by either purchasing and operating their own drones or by hiring out the work to a company equipped to provide imaging.As technology becomes more and more advanced, drone surveillance may soon be a security option With surveillance drones already handling tasks like mapping and surveying of construction sites, one day they may be able to patrol construction sites at night, equipped with motion sensors and infrared or night vision cameras; They could be automatically deployed from a charging station and fly along a pre-programmed route at regular intervals. One to keep an eye on for the near future! Construction site security to help protect your site If you are ready to tighten security on your own construction site, then your starting point will be to identify your main vulnerabilities and get in touch with a reputable security specialist.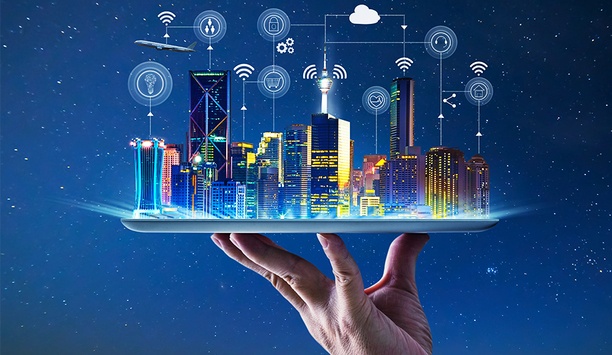 Security And Safety Drive Smart Building Strategies For The Future
Johnson Controls recently unveiled the findings of its 2018 Energy Efficiency Indicator (EEI) survey that examined the current and planned investments and key drivers to improve energy efficiency and building systems integration in facilities. Systems integration was identified as one of the top technologies expected to have the biggest impact on the implementation in smart buildings over the next five years, with respondents planning to invest in security, fire and life-safety integrations more so than any other systems integration in the next year. As advanced, connected technologies drive the evolution of smart buildings, security and safety technologies are at the center of more intelligent strategies as they attribute to overall building operations and efficiencies. SecurityInformed.com spoke with Johnson Controls, Building Solutions, North America, VP of Marketing, Hank Monaco, and Senior National Director of Municipal Infrastructure and Smart Cities, Lisa Brown, about the results of the study, smart technology investments and the benefits of a holistic building strategy that integrates security and fire and life-safety systems with core building systems. Q: What is the most striking result from the survey, and what does it mean in the context of a building's safety and security systems? The results show an increased understanding about the value of integrating safety and security systems with other building systems Hank Monaco: Investment in building system integration increased 23 percent in 2019 compared to 2018, the largest increase of any measure in the survey. When respondents were asked more specifically what systems they we planning to invest in over the next year, fire and life safety integration (61%) and security system integration (58%) were the top two priorities for organizations. The results show an increased understanding about the value of integrating safety and security systems with other building systems to improve overall operations and bolster capabilities beyond the intended function of an individual system. Q: The survey covers integration of fire, life safety and security systems as part of "smart building" systems. How do smarter buildings increase the effectiveness of security and life safety systems? Hank Monaco: A true "smart building" integrates all building systems – security, fire and life-safety, HVAC, lighting etc. – to create a connected, digital infrastructure that enables individual technologies to be more intelligent and perform more advanced functions beyond what they can do on their own. For example, when sensors and video surveillance are integrated with lighting systems, if abnormal activity is detected on the building premise, key stakeholders can be automatically alerted to increase emergency response time. With integrated video surveillance, they also gain the ability to access surveillance footage remotely to assess the situation. When sensors and video surveillance are integrated with lighting systems abnormal activity on the premise can automatically be detected Q: How can integrated security and life safety systems contribute to greater energy efficiency in a smart building environment? Hank Monaco: Security, fire and life-safety systems can help to inform other building systems about how a facility is used, high-trafficked areas and the flow of occupants within a building. Integrated building solutions produce a myriad of data that can be leveraged to increase operational efficiencies. From an energy efficiency standpoint, actionable insights are particularly useful for areas that are not frequently occupied or off-peak hours as you wouldn't want to heat or cool an entire building for just one person coming in on the weekend. When video surveillance is integrated with HVAC and lighting systems, it can monitor occupancy in a room or hallway. The video analytics can then control the dimming of lights and the temperature depending on occupant levels in a specific vicinity. Similarly, when access control systems are integrated with these same systems, once a card is presented to the reader, it can signal the lights or HVAC system to turn on. In this example, systems integration can ultimately help enable energy savings in the long run. Security and life safety systems contribute to help enable greater energy efficiency and energy savings in the long run Q: What other benefits of integration are there (beyond the core security and life safety functions)? Hank Monaco: Beyond increased security, fire and life-safety functions, the benefits of systems integration include: Increased data and analytics to garner a holistic, streamlined understanding of how systems function and how to improve productivity Ability to track usage to increase efficiency and reduce operational costs Enhanced occupant experience and comfort Increased productivity and workflow to support business objectives Smart-ready, connected environment that can support future technology advancements Q: What lesson or action point should a building owner/operator take from the survey? How can the owner of an existing building leverage the benefits of the smart building environment incrementally and absent a complete overhaul? Lisa Brown: Johnson Controls Energy Efficiency Indicator found that 77% of organizations plan to make investments in energy efficiency and smarter building technology this year. This percentage demonstrates an increased understanding of the benefits of smart buildings and highlights the proactive efforts building owners are taking to adopt advanced technologies. There is an increased understanding that buildings operate more effectively when different building systems are connected As smart buildings continue to evolve, more facilities are beginning to explore opportunities to advance their own spaces. A complete overhaul of legacy systems is not necessary as small investments today can help position a facility to more easily adopt technologies at scale in the future. As a first step, it's important for building owners to conduct an assessment and establish a strategy that defines a comprehensive set of requirements and prioritizes use-cases and implementations. From there, incremental investments and updates can be made over a realistic timeline. Q: What is the ROI of smart buildings? Lisa Brown: As demonstrated by our survey, there is an increased understanding that buildings operate more effectively when different building systems are connected. The advanced analytics and more streamlined data that is gathered through systems integration can provide the building-performance metrics to help better understand the return on investment (ROI) of the building systems. This data is used to better understand the environment and make assessments and improvements overtime to increase efficiencies. Moreover, analytics and data provide valuable insights into where action is needed and what type of return can be expected from key investments.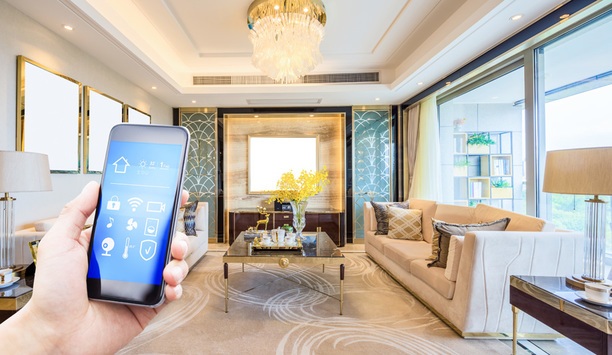 Smart home trends: Combining professional security with the DIY approach
The smart home market has seen significant growth since 2010. Specifically, less than 0.5% of homes in the American region had connected home devices such as thermostats, lighting, security and entertainment in 2010; by the end of 2017, nearly 12% of households in the region will have connected home devices, an average of six devices per home. The success of smart homes started with professional security providers offering bundled packages, focused mostly on security monitoring. However, due to the cost of professional contracts, consumers began to embrace the do-it-yourself (DIY) approach. Despite the challenges and opportunities that come with professional and DIY approaches, the momentum of smart home growth depends on these two approaches working symbiotically. Smart Home Technology Partnerships A few recent examples include the relationship with Vivint and Best Buy and Vivint with Sprint. In most cases, Best Buy is a competitor to Vivint because a consumer can buy point devices and ecosystem and install it themselves or enlist the help of the Geek Squad. Even more recently, Nest announced optional professional monitoring with its Nest Secure products in partnership with MONI. Although this approach isn't new, Scout Alarm, LiveWatch and SimpliSafe already have similar approaches, it continues to stress the need to combine multiple channels and approaches to the smart home market. Moreover, these are examples of symbiotic partnerships that will help the total market. In 2017, there were about 122 million smart home devices shipped globally. The retail channel represented about 62 percent of all device shipments in 2017 and will represent about 70 percent in 2021. Despite the increased demand for professional installation, the do-it-for me approach, most the volume remains with ad-hoc purchases. This includes a consumer video camera or a smart thermostat purchase from a retailer or when a consumer wants to add devices to an existing professionally installed system, they often will buy products from retail. There is a growing needto combine multiplechannels and approachesto the smart home market Furthermore, the multiple-system operator (MSO) and professional security provider channels will be evenly split in 2017; however, by 2021, the MSO channel is expected to be double the market size of the security provider channel. The primary reason for this rapid change over five years is the lack of professional security providers in EMEA and APAC; as a result, MSOs will dominate the professional channels in these regions, while across North America, security providers will maintain a strong market presence. Top Trends In Smart Homes A few of the top trends in smart homes to watch out for over the next 12-24 months include user interface, flexible services, cyber security and adjacent markets. The user interface trend continues to evolve for the smart home. Although voice commands are trending towards becoming the new user interface beyond 2017, the voice will not be the only means to control and interact with the smart home. Mobile phones or tablets will still be required to configure most devices. This means that although the Amazon Echo can control a WeMo plug, the consumer will still be required to download the WeMo app and configure the device. However, after the device is added to the same network as the Echo, the app is no longer needed on a day-to-day basis. Displays will also become increasingly popular throughout homes because the smart home is becoming increasingly isolating. Mobile phones or tablets will still be required to configure most devices in future smart homes DIY ecosystems such as Wink or SmartThings or Philips Hue lighting are often limited to one person with one mobile device. As a result, other members of the household would need access to that mobile device or would need access on their own device after being authorized by the primary user (all assuming a smart speaker is not being used). This is very limiting and the user experience is negatively affected. (Voice assistants like Google Home have added a feature to allow multiple accounts using voice recognition, which will help personalize smart homes.) However, displays in the home are a way to access all devices for anyone in the home. Smart Home Equipment Cost Flexible service offerings and pricing is already taking shape across smart home offerings. DIY installed smart home systems such as Scout Alarm already offer no contract monitoring. Professional monitoring companies are already offering no contract pricing and providers such as Comcast are looking to pilot programs for just video monitoring bundled with Internet for a low monthly fee. Options for financing are also going to become commonplace. Smart home equipment is expensive, especially when attempting out outfit a modest size home (2,500 square feet +). Immediate access to services is becoming more critical. This means consumers should be able to access on-demand service options directly from a mobile device to activate or deactivate professional monitoring. Lastly, pricing still needs to come down for many smart home devices but there is a threshold. Since many smart home devices today do not have a recurring monthly fee, the cost of maintaining mobile apps, platforms and support services must be propped up by higher device prices. However, companies can look to offset some cost by sourcing different material. According to the IHS Markit Teardowns Team, the cost of the metal ring on the Nest 3rd Generation thermostat is $10, which is more expensive than the LCD display which comes in at $9. In comparison, the Ecobee3's most expensive part is the LCD screen at about $4.00. As a result, the Ecobee3 costs nearly $20 less to manufacture compared with the Nest 3rd Generation thermostat. Smart Home Security Securing the smart home will be a hot topic over the next 12 months. One method of change will be manufacturers requiring consumers to change default passwords. Manufacturers need to start requiring consumers to change passwords before a product can be used. Home routers, for example, often use 'admin' as the username and 'password' as the password and most users never change these. For elder care, door/window sensors and motion sensors could be used in combination with software to monitor routine The challenge that many consumers and suppliers face today is that many passwords are built directly into the firmware and the consumer has no way of making changes. As a result, the integrity of the device comes down to the supplier. As threats become more severe with ransomware and other botnet attacks, manufacturers will need to implement additional thresholds of threat assessments to keep consumers safe. One method involves two-factor authentication. IHS Markit expects the monetization of cyber-security for residential customers to start appearing in 2018. This means that security service providers would monitor network traffic for the consumer. The software would not be monitored or implemented directly by the consumer; instead, the service provider will take care of all the monitoring of network traffic. What this means is that the software or router would monitor network traffic for patterns and manage which servers are pinged by IoT devices such as consumer video cameras. Care Homes And Insurance Companies Although the compound annual growth rate (CAGR) for smart home device revenue is set to exceed 50% through 2021, the growth could be much higher with support from adjacent markets such as elder care, construction/developers and insurance companies. For elder care, door/window sensors and motion sensors could be used in combination with the software to monitor routine. If an elderly person suddenly changes their routine, this would alert caregivers. This same premise can be used in professional elderly care settings to help staff prioritize patient needs. IHS Markit expects the monetization of cyber-security for residential customers to startappearing in 2018 Working with insurance companies is another method of reaching the customer with smart home devices; however, the use of insurance is highly fragmented across regions. As a result, North America is the best opportunity as of 2017 to partner with insurance companies. Furthermore, insurance companies are mostly interested in managing the entire ecosystem. Blending Professional And DIY Smart Homes While offering subsidized equipment (smoke detectors and water leak detection) can reduce claims, insurance companies need to have full access to the data – as a result, they are more interested in creating their own platform from scratch or working with a provider to support data analysis. Working closely with builders will also continue to gain traction, especially across EMEA and APAC. By working closely with builders, this reduces the challenges associated with B2C channels and the overall cost of the system can be masked by the mortgage payment, resulting in more system installations with less distribution expense. Overall, the line between professional and DIY smart home is blending. CEDIA and Amazon recently announced a collaboration and Netgear Arlo announced the first wire-free and battery-operated ONVIF compliant camera. With the combination of voice-control, consultations from Amazon and Best Buy, the reduction in the pile of smart home hubs in the basement as more protocols are embedded in gateways/routers, and no further need for the special Apple chip for HomeKit compliance after iOS 11, smart homes are becoming easier to achieve both for consumers and professionals.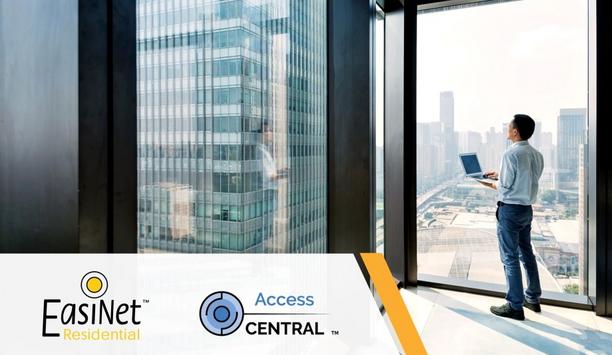 PAC Introduces New Versions Of Access Central And EasiNet Residential To Address Post-Lockdown Access Control Challenges
PAC, a supplier of innovative access control solutions, has announced new versions of its cutting-edge Access Central and EasiNet Residential software management platforms. The most comprehensive upgrades to both systems since they were initially launched, PAC has introduced a range of dynamic features that will enable commercial and residential premises to maintain high levels of occupant safety as lockdown begins to ease. 'Access control technology has a significant role to play in helping to protect building occupants from infection, alongside its ability to configure smart and reliable strategies to help alleviate anxiety, enhance confidence and maintain regulatory compliance,' commented Pete England, PAC's global product manager. 'Over the last year, we have been working hard to leverage the power of our technology. As a result, Access Central v5.3 has been designed to help limit person-to-person contact, control occupancy levels reduce surface touches, and swiftly initiates contact tracing procedures.' Enhance security with access central Access Central acts as a central resource for keyholder records and access privileges, with the ability to set pre-configured alarms, track activities Designed primarily for the commercial, educational, and healthcare sectors, Access Central acts as a central resource for keyholder records and access privileges, with the ability to set pre-configured alarms, track activities and maintain a full audit trail. To build on its existing capabilities, Access Central v5.3 now has additional occupancy management features including managed entrance, occupancy tracking, and global anti-passback for accurate tracing of keyholders. This will help make sure occupants adhere to designated one-way flow systems through buildings and do not overpopulate specific areas. Furthermore, a keyholder's access privileges can be temporarily disabled if they do not read out when exiting an area. Access Central v5.3 also boasts enhanced building management and security features such as a guard tour that configures set routes around a building for security officers. Using pre-configured parameters, automated event notifications send PC pop-up notifications when occupancy limits are reached and/or exceeded restrict entry and provide a live display of the number of people in an area. This can form part of a broader health and safety policy, for example, temperature and mask checks or use of sanitization stations, and can be used to configure a traffic light-style system, while time periods are configurable to enable one or multiple managed entrances per day. Cost-effective expansion Similar innovations are found in EasiNet Residential v5.3, which combines high-security access control with advanced keyholder configuration and management, which can be supported through PAC's secure Residential Cloud. EasiNet Residential v5.3 enables cost-effective expansion into building management systems through the use of PAC input/output controllers to facilitate third-party equipment integration, allowing building services such as heating, ventilation, and air conditioning systems to be centrally managed. In addition, elevator control means that keyholders are only assigned access to specific floors to maintain social distancing. These features can all be managed via Control Center – PAC's new 'single pane of glass' management tool for operators. Consolidating CCTV and access control functionality is more vital than ever and both Access Central v5.3 and EasiNet Residential v5.3 offer options for 3xLOGIC VIGIL integration. Cameras can be directly configured and monitored through each software solution, with access to VIGIL's business intelligence capabilities achieved via integration with a VIGIL server. As such video verification through CCTV actions can be captured through pre-sets that, for instance, move a pan, tilt, zoom camera as an event is taking place. Smart access control PAC's Pete England concluded, 'As people emerge from their homes and begin to return to their workplaces, building safety and security needs to be rethought, reconfigured and adapted to meet a complex set of challenges. Access control technology must be used in smarter ways than ever before to help protect building occupants and achieving this objective is now possible thanks to Access Central v5.3 and EasiNet Residential v5.3'. In order to help partners and customers maximize the potential of these state-of-the-art features, PAC will be hosting two webinars for the commercial and residential markets.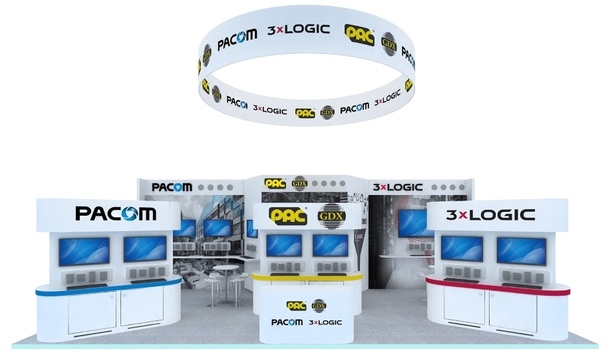 3xLOGIC, PAC GDX And PACOM To Demonstrate Latest Security Innovations At IFSEC 2019
3xLOGIC, PAC/GDX and PACOM, providers of security and access control solutions, have announced they will be exhibiting on stand IF2930 at IFSEC International 2019, which takes place on 18th-20th June at ExCeL, London. For over 15 years as one of the USA's most respected innovators in server, cloud and artificial intelligence-based solutions, 3xLOGIC has an enviable track record in redefining what's possible with security technology. After successfully launching into the European market earlier this year, 3xLOGIC will exhibit its diverse range of cutting-edge products as well as demonstrate their integration capabilities. Leading the way is the integration of 3xLOGIC's NVRs and standalone cameras into PACOM's GMS and Unison product lines. VIGIL Enterprise Grade VMS 3xLOGIC's VIGIL enterprise grade VMS is the driving force behind the VIGIL range of NVRs, DVRs and PoE cameras3xLOGIC's VIGIL enterprise grade VMS is the driving force behind the VIGIL range of network video recorders (NVRs), digital video recorders (DVRs) and Power over Ethernet (PoE) cameras. To further enhance VIGIL's suitability for multi-site environments, it has been integrated with the PACOM Graphical Management System (GMS). Engineered to communicate over an IP network, the PACOM GMS allows for full integration of access control, alarm monitoring, video surveillance and many other security functions. 3xLOGIC's Visix Facial Recognition camera is making its European debut at IFSEC 2019. This special purpose, low cost, dual lens 2MP device is designed for instant face detection, and the identification and notification of persons of interest. Using camera-based analytics and 3xLOGIC's exclusive facial recognition software and mobile app, users can review images and choose which individuals to place on a watch list. Unison Security Management Furthermore, 3xLOGIC's Facial Recognition camera has recently been integrated into PACOM's Unison security management platform. An open security solution designed specifically for campus-based organizations, Unison is the solution of choice for organizations within vertical sectors such as healthcare, universities, commercial buildings, public facilities, municipalities, airports, shipping ports and data centers. The combination of Facial Recognition capabilities with Unison improves operational efficiency by quickly and accurately identifying persons of interest, and streamlining processes to use this information to meet the organization's security and marketing goals. TRENDS empowers the user to interpret vast amounts of disparate data more effectively and efficiently than ever before For those looking to optimize organizational efficiency, 3xLOGIC's TRENDS cloud-based business intelligence tool incorporates exception-based reporting, video data and third-party applications into an easy to use dashboard that provides a simple visual snapshot of business operations. TRENDS empowers the user to interpret vast amounts of disparate data more effectively and efficiently than ever before, offering unrivalled levels of visibility to quickly spot issues and liabilities that can seriously impact a company's bottom line. Bluetooth-Based Card Reader Last, but certainly not least, visitors will have the chance to get hands on with the new PAC GDX Bluetooth-based card reader technology, which has been specifically designed to meet the requirements of companies of all sizes that want the most secure access control solution possible. Experts from the company will be available for product demonstrations and to discuss a new online training program that has been developed to enable installers and end users to get the very best out of their PAC GDX solution. "It has been a tremendously exciting year, and we are looking forward to discussing our activities with those attending IFSEC," commented Matt Kushner, Global President, Stanley Products and Solutions. "With a combined legacy 
of over 100 years in the security industry, 3xLOGIC, PAC GDX and PACOM lead the way in the design and manufacture of video surveillance, access control, and business intelligence solutions. By visiting Stand IF2930 and talking to our experts, visitors have a fantastic opportunity to find out how our technology can enhance security provision in a diverse range of built environments and how we can help them achieve their operational and security objectives."
3xLOGIC, Inc. Expands North American Sales Network With New Hires
3xLOGIC, Inc., global provider of integrated, intelligent security solutions, and a three-time Deloitte Technology Fast 500 winner, announced that the company has added to its growing North American sales network, along with other personnel moves at its umbrella company, Stanley Products and Solutions (SPS). The company added two new RSMs to further penetrate key markets in the Pacific NW as well as the Mid-Atlantic regions and appointed a new Marketing Manager for the PACOM brand of products. 3xLOGIC Adds Security Expert 3xLOGIC welcomes Joel Dombovy as a Regional Sales Manager (RSM) in the Northwest 3xLOGIC welcomes Joel Dombovy as a Regional Sales Manager (RSM) in the Northwest. Joel comes to the company with 14 years of security industry experience, working with companies such as Interlogix, GE Security, and Honeywell. John Saxen will support Joel as the Inside Sales Account Manager for the region. Jake Franklin takes over as RSM for the Mid-Atlantic. He joins the company from RF Technologies, a safety solutions company in healthcare where he was RSM for the Northeast. Prior to that, he worked as Critical Infrastructure Account Manager & Sales Representative at a security integration company. Jake's passion for technology and previous security experience make him an excellent addition to 3xLOGIC's powerful sales team. Bill Hobbs, Global VP of Sales for SPS, announced that both Joel and Jake will report to Jason Bryan, Director of Sales. PACOM Expands Marketing Team Jennifer Joyce is the new Marketing Manager for PACOM, sister company of 3xLOGIC, as the company continues to expand efforts in the North American to market the wide range of PACOM solutions that have found success all over the world. She brings more than 25 years of marketing and design experience to the team. Her global marketing experience began with Firestone Industrial Products and Jennifer most recently spent her time in digital marketing as Marketing Director for Orbis Education. She will report to Suzi Abell, Senior Director of Global Marketing, SPS. Gavin O'Keeffe has been promoted to Director of Product Management Elsewhere in the larger SPS organization Charlie Erickson has a new title reflecting his growing responsibilities—Chief Technology Officer. He continues to oversee Product Management as his team continues to expand. Reporting directly to Charlie, Michael Poe has been promoted to Director of Product Management. He will be leading the Video, Blue, DIY, and TRENDS products lines. Rick Walker will be aligned under Poe's leadership. New PAC, PACOM, infinias Head Also reporting to Charlie, Gavin O'Keeffe has been promoted to Director of Product Management, and he will be leading the PAC, PACOM, infinias, and Sonitrol product teams. We also welcome Darren Monroe, Product Manager for infinias to Gavin's team. Darren will work in the 3xLOGIC office in Indianapolis and Gavin works out of the PACOM Australia office. Drew Alexander continues as Sr. Director of Program Management, and he will continue to add Program Managers to his team to facilitate a growing list of product launches and business initiatives.