Axis Communications Intruder Alarm Warning Devices
(1)
Browse Intruder Alarm Warning Devices
Intruder alarm warning device products updated recently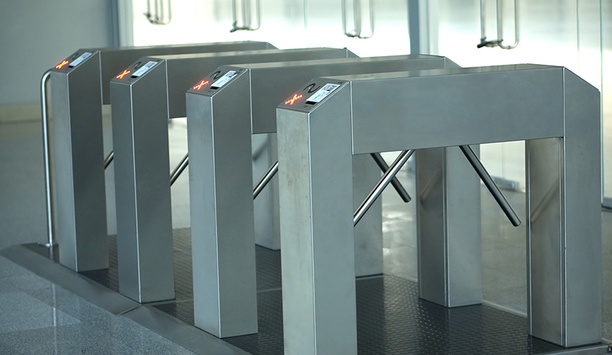 The Digital Transformation Of Modern Access Control Solutions
The safeguarding of premises through the monitoring of entrance and exit points has traditionally been a very manual aspect of security. Human operators have been relied on to make decisions about who to admit and deny based on levels of authorization and the appropriate credentials. The access control business, like many industries before it, is undergoing its own digital transformation But the access control business, like many industries before it, is undergoing its own digital transformation; one where the protection of premises, assets and people is increasingly delivered by interconnected systems utilising IoT devices and cloud infrastructure to offer greater levels of security and protection. Modern access control solutions range from simple card readers to two factor authentication systems using video surveillance as a secondary means of identification, right through to complex networks of thermal cameras, audio speakers and sensors. These systems, connected through the cloud, can be customized and scaled to meet the precise requirements of today's customer. And it's the ease of cloud integration, combined with open technologies and platforms that is encouraging increasing collaboration and exciting developments while rendering legacy systems largely unfit for purpose. Remote management and advanced diagnostics Cloud technology and IoT connectivity means remote management and advanced diagnostics form an integral part of every security solution.Cloud technology and IoT connectivity means remote management and advanced diagnostics form an integral part of every security solution. For example, as the world faces an unprecedented challenge and the COVID-19 pandemic continues to cause disruption, the ability to monitor and manage access to sites remotely is a welcome advantage for security teams who might otherwise have to check premises in person and risk breaking social distancing regulations. The benefits of not physically having to be on site extend to the locations within which these technologies can be utilised. As an example, within a critical infrastructure energy project, access can be granted remotely for maintenance on hard to reach locations. Advanced diagnostics can also play a part in such a scenario. When access control is integrated with video surveillance and IP audio, real-time monitoring of access points can identify possible trespassers with automated audio messages used to deter illegal access and making any dangers clear. And with video surveillance in the mix, high quality footage can be provided to authorities with real-time evidence of a crime in progress. Comprehensive protection in retail The use of connected technologies for advanced protection extends to many forward-looking applications. Within the retail industry, autonomous, cashier-less stores are already growing in popularity. Customers are able to use mobile technology to self-scan their chosen products and make payments, all from using a dedicated app. From an access control and security perspective, connected doors can be controlled to protect staff and monitor shopper movement. Remote management includes tasks such as rolling out firmware updates or restarting door controllers, with push notifications sent immediately to security personnel in the event of a breach or a door left open. Remote monitoring access control in storage In the storage facility space, this too can now be entirely run through the cloud with remote monitoring of access control and surveillance providing a secure and streamlined service. There is much to gain from automating the customer journey, where storage lockers are selected online and, following payment, customers are granted access. Through an app the customer can share their access with others, check event logs, and activate notifications. With traditional padlocks the sharing of access is not as practical, and it's not easy for managers to keep a record of storage locker access. Online doors and locks enable monitoring capabilities and heightened security for both operators and customers. The elimination of manual tasks, in both scenarios, represents cost savings. When doors are connected to the cloud, their geographical location is rendered largely irrelevant. Online doors and locks enable monitoring capabilities and heightened security for both operators and customers They become IoT devices which are fully integrated and remotely programmable from anywhere, at any time. This creates a powerful advantage for the managers of these environments, making it possible to report on the status of a whole chain of stores, or to monitor access to numerous storage facilities, using the intelligence that the technology provides from the data it collects. Open platforms powers continuous innovation All of these examples rely on open technology to make it possible, allowing developers and technology providers to avoid the pitfalls that come with the use of proprietary systems. The limitations of such systems have meant that the ideas, designs and concepts of the few have stifled the creativity and potential of the many, holding back innovation and letting the solutions become tired and their application predictable. Proprietary systems have meant that solution providers have been unable to meet their customers' requirements until the latest upgrade becomes available or a new solution is rolled out. This use of open technology enables a system that allows for collaboration, the sharing of ideas and for the creation of partnerships to produce ground-breaking new applications of technology. Open systems demonstrate a confidence in a vendor's own solutions and a willingness to share and encourage others to innovate and to facilitate joint learning. An example of the dynamic use of open technology is Axis' physical access control hardware, which enables partners to develop their own cloud-based software for control and analysis of access points, all the while building and expanding on Axis' technology platform. Modern access control solutions range from simple card readers to two factor authentication systems using video surveillance as a secondary means of identification Opportunities for growth Open hardware, systems and platforms create opportunities for smaller and younger companies to participate and compete, giving them a good starting point, and some leverage within the industry when building and improving upon existing, proven technologies. This is important for the evolution and continual relevance of the physical security industry in a digitally enabled world. Through increased collaboration across technology platforms, and utilising the full range of possibilities afforded by the cloud environment, the manufacturers, vendors and installers of today's IP enabled access control systems can continue to create smart solutions to meet the ever-changing demands and requirements of their customers across industry.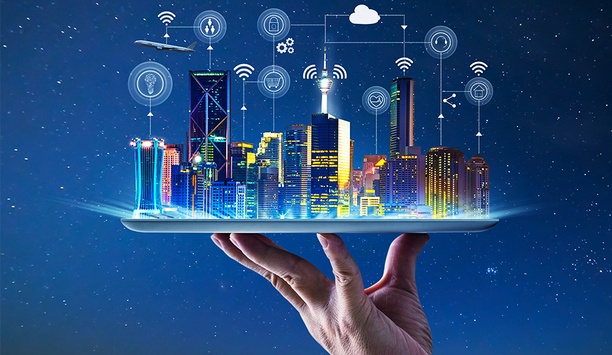 Security And Safety Drive Smart Building Strategies For The Future
Johnson Controls recently unveiled the findings of its 2018 Energy Efficiency Indicator (EEI) survey that examined the current and planned investments and key drivers to improve energy efficiency and building systems integration in facilities. Systems integration was identified as one of the top technologies expected to have the biggest impact on the implementation in smart buildings over the next five years, with respondents planning to invest in security, fire and life-safety integrations more so than any other systems integration in the next year. As advanced, connected technologies drive the evolution of smart buildings, security and safety technologies are at the center of more intelligent strategies as they attribute to overall building operations and efficiencies. SecurityInformed.com spoke with Johnson Controls, Building Solutions, North America, VP of Marketing, Hank Monaco, and Senior National Director of Municipal Infrastructure and Smart Cities, Lisa Brown, about the results of the study, smart technology investments and the benefits of a holistic building strategy that integrates security and fire and life-safety systems with core building systems. Q: What is the most striking result from the survey, and what does it mean in the context of a building's safety and security systems? The results show an increased understanding about the value of integrating safety and security systems with other building systems Hank Monaco: Investment in building system integration increased 23 percent in 2019 compared to 2018, the largest increase of any measure in the survey. When respondents were asked more specifically what systems they we planning to invest in over the next year, fire and life safety integration (61%) and security system integration (58%) were the top two priorities for organizations. The results show an increased understanding about the value of integrating safety and security systems with other building systems to improve overall operations and bolster capabilities beyond the intended function of an individual system. Q: The survey covers integration of fire, life safety and security systems as part of "smart building" systems. How do smarter buildings increase the effectiveness of security and life safety systems? Hank Monaco: A true "smart building" integrates all building systems – security, fire and life-safety, HVAC, lighting etc. – to create a connected, digital infrastructure that enables individual technologies to be more intelligent and perform more advanced functions beyond what they can do on their own. For example, when sensors and video surveillance are integrated with lighting systems, if abnormal activity is detected on the building premise, key stakeholders can be automatically alerted to increase emergency response time. With integrated video surveillance, they also gain the ability to access surveillance footage remotely to assess the situation. When sensors and video surveillance are integrated with lighting systems abnormal activity on the premise can automatically be detected Q: How can integrated security and life safety systems contribute to greater energy efficiency in a smart building environment? Hank Monaco: Security, fire and life-safety systems can help to inform other building systems about how a facility is used, high-trafficked areas and the flow of occupants within a building. Integrated building solutions produce a myriad of data that can be leveraged to increase operational efficiencies. From an energy efficiency standpoint, actionable insights are particularly useful for areas that are not frequently occupied or off-peak hours as you wouldn't want to heat or cool an entire building for just one person coming in on the weekend. When video surveillance is integrated with HVAC and lighting systems, it can monitor occupancy in a room or hallway. The video analytics can then control the dimming of lights and the temperature depending on occupant levels in a specific vicinity. Similarly, when access control systems are integrated with these same systems, once a card is presented to the reader, it can signal the lights or HVAC system to turn on. In this example, systems integration can ultimately help enable energy savings in the long run. Security and life safety systems contribute to help enable greater energy efficiency and energy savings in the long run Q: What other benefits of integration are there (beyond the core security and life safety functions)? Hank Monaco: Beyond increased security, fire and life-safety functions, the benefits of systems integration include: Increased data and analytics to garner a holistic, streamlined understanding of how systems function and how to improve productivity Ability to track usage to increase efficiency and reduce operational costs Enhanced occupant experience and comfort Increased productivity and workflow to support business objectives Smart-ready, connected environment that can support future technology advancements Q: What lesson or action point should a building owner/operator take from the survey? How can the owner of an existing building leverage the benefits of the smart building environment incrementally and absent a complete overhaul? Lisa Brown: Johnson Controls Energy Efficiency Indicator found that 77% of organizations plan to make investments in energy efficiency and smarter building technology this year. This percentage demonstrates an increased understanding of the benefits of smart buildings and highlights the proactive efforts building owners are taking to adopt advanced technologies. There is an increased understanding that buildings operate more effectively when different building systems are connected As smart buildings continue to evolve, more facilities are beginning to explore opportunities to advance their own spaces. A complete overhaul of legacy systems is not necessary as small investments today can help position a facility to more easily adopt technologies at scale in the future. As a first step, it's important for building owners to conduct an assessment and establish a strategy that defines a comprehensive set of requirements and prioritizes use-cases and implementations. From there, incremental investments and updates can be made over a realistic timeline. Q: What is the ROI of smart buildings? Lisa Brown: As demonstrated by our survey, there is an increased understanding that buildings operate more effectively when different building systems are connected. The advanced analytics and more streamlined data that is gathered through systems integration can provide the building-performance metrics to help better understand the return on investment (ROI) of the building systems. This data is used to better understand the environment and make assessments and improvements overtime to increase efficiencies. Moreover, analytics and data provide valuable insights into where action is needed and what type of return can be expected from key investments.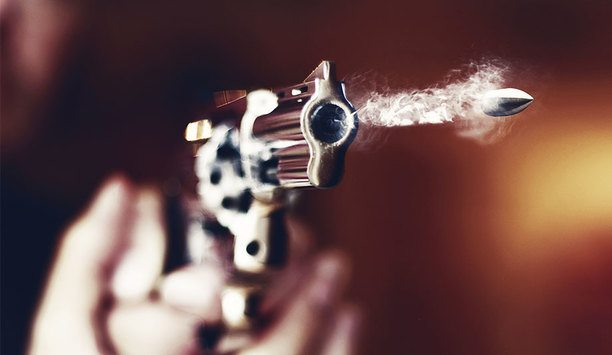 Can We Prevent Active Shooters Through AI Technology?
According to the reports of not-for-profit organization Gun Violence Archive, the year 2018 has seen 323 mass shooting incidents as of November 28 in the United States. This number is 346 for the year 2017 and 382 for 2016 (more statistics are available here), with "mass shooting" defined as cases where four or more people are shot or killed in the same time period and location. While definitions of mass shooting vary with organizations in the US, the count of over 300 incidents per year, or about once per day on average, is simply alarming. It raises public safety concerns, ignites debates and protests, which in turn lead to public unrest and potentially more violence, and increases costs for governments from the regional to federal level. Most importantly, the loss of lives demands not only improvement in post-incident handling and investigation, but also new prevention technologies. Gunshot Detection Solutions AI weapon detection offers a more efficient alternative to prevent active shooting There are several gunshot detection solutions in the security market, commonly used by law enforcement agencies to detect and locate gun fires. These systems function based on acoustic recordings and analyses and often in combination with signals detected by sensors of the optical flash and shockwave when a gun is fired. However, gunshot detection by nature dictates that the law enforcement can only react to a shooting incident that has occurred. With fast action, law enforcement can prevent the incident from escalating, but lives that are lost cannot be recovered. With the development of artificial intelligence in object recognition, AI weapon detection offers a more efficient alternative to prevent active shooting: AI can visually detect guns based on their shapes before they are fired. The AI is trained to recognize firearms in different shapes, sizes, colors, and at different angles in videos, so that the AI weapon detector can be deployed with existing cameras systems, analyze the video feeds, and instantly notify security staff when a gun is spotted. Comparison of the advantages for law enforcement and public security agencies Legacy gunshot detection using sensors AI weapon detection Reactive measure: detect after guns have been fired Proactive measure: detect before guns are fired Time to action: within 1 second Time to action: within 1 second Unable to provide visual data about shooter(s) Can provide data about shooter(s) based on the camera recording: clothing, luggage (backpack, handbag, etc.), facial features, vehicle Unable to track the location of the shooter(s) before and after shooting because of the lack of sound Can track the shooter(s) using AI Person & Vehicle Tracking, AI Face Recognition, and AI License Plate Recognition False detection caused by similar sound such as fireworks and cars backfiring Minimal to no false detection, as AI can distinguish different types of handguns and rifles from normal objects (umbrella, cellphone, etc.) Require physical deployment of gunshot detection sensors Can be used with existing camera systems, do not require special hardware Complicated to deploy, require highly trained professional Easy to deploy as an add-on to existing video surveillance system - Can integrate with gun-shot detection to create a "double knock" audio and video active shooter alert system Gun-Shot Detection Advantages In addition to advantages for law enforcement and public security agencies, this type of visual-based pre-incident detector has three-fold advantages for the public: Save lives by spotting the shooter before the shooting event. Minimize the chaos entailing an incident: panic and chaos caused by a shooting incident often adds to injury, as people run, fall, trample on others… With an AI weapon detector, when a gun is spotted, the system sends an alert to security staff, who can quickly control the situation in an organized manner and apprehend the intending shooter. Can be added as a SaaS (Security as a Service) component to small business and home surveillance systems, e.g., intrusion detection alerts (home invasion incidents with firearms number over 2500 per year nationwide). For a complete active shooter detection system, video-based AI detector can operate in conjunction with gunshot detectors for enhanced security. Traditional X-ray based weapon detection or metal detection entrance systems are complicated and expensive; with AI video technology, active shooter detection system can be cost-effective, and after all, what price tag can one put on a life? Written by Paul Sun and Mai Truong, IronYun
Salient Systems Provides Best Of Breed Security Systems To Launch Bexar County Metro's Emergency Operations Center
It has been a long time coming, but the Bexar County Metro 911 Emergency Operations Center (EOC) is up and running, and the security systems implemented to protect the facility are among the best of the best. The regional operations center unifies emergency operations into one cutting-edge facility. A New Home Built in San Antonio, Texas, the EOC provides a new home for the Bexar County Sheriff's communications operations and is an alternate site for the San Antonio police and San Antonio fire and EMS operations. The facility is a joint operations center not only for Bexar County but also for Comal (New Braunfels) and Guadalupe (Sequin) counties. Tight security system All three counties touch dividing lines and are considered part of the San Antonio metro area. Bexar Metro 911 Executive Director Bill Buchholtz said building the facility has stayed on budget of $40 million, "give or take a couple of million." The electrical system meets Tier IV data center standards for maintaining operations regardless of any unplanned activity, and the mechanical system meets Tier III standards. Because the building is under a tight security system inside and out, it was also important that redundant systems were in place, as well as uninterrupted power. Employees based at the monitors on the main floor are given breaks every so often to decompress, relax and interact. Early stages of planning Alterman staff was fortunate to work with the general contractor in the early stages of planning security Alterman Technologies was hired to provide, install and direct the security solutions effort for general contractor Whiting-Turner, who directed construction on the 81,500 square foot facility located on 11 acres of land. Alterman Technologies' staff was fortunate to work with the general contractor in the early stages of planning security for this facility. According to James Carmen, Alterman's Project Engineer, being able to make early and consistent contact allowed for the integrator to help specify the types of security that they felt would most satisfy the end user. It also allowed the installation crew to be able to meet their integration deadline of 8 months, long before the overall construction of the facility was complete. Enterprise access control systems "We were able to evaluate all components of the security solution when we saw the demonstrations of the Lenel, Axis and Salient products," Carmen said. "We're pleased with the decisions we made to deploy this security equipment." To keep the facility secure, Alterman Technologies installed 170 IP cameras inside and out to enforce perimeter security. Now that the facility has been formally dedicated and is fully in use, if a person doesn't have a reason to be on property, they aren't getting inside. The facility is secure. Alterman Technologies installed 120 door enterprise access control systems, including iClass biometric readers. Video management systems To monitor both the outside perimeter and inside the building itself, 110 5 MP Axis Communications IP cameras were paired with Salient Enterprise video management systems integrated with the Lenel access control solution. Inside the operations center, the facility is outfitted with 100 55-inch video control systems side by side, all of which are integrated with video and audio control solutions. During Hurricane Harvey, operators inside are able to coordinate any and all emergency and rescue operations Inside the facility, there is a first-floor, open room for 104 operator desk consoles, where operators can keep tabs on all three counties. Operators sit in a 13,878-squarefoot Public Safety Answering Point (PSAP) to handle all 911 calls, formerly managed at 25 different locations. In fact, during the recent Hurricane Harvey, operators inside are able to coordinate any and all emergency and rescue operations. Getting behind the power "The ability to have multiple supervisor control stations is a key feature, providing access to sources and allowing supervisors to manipulate the wall and change presets as needed," said Art Salinas, Project Manager for Alterman Technologies. "It's a great system with no real limitations. I believe the client has been pleased with the capability to control and preview content before it goes on the wall. They currently have about 30 preset displays." With the number of cameras and the video streaming to the facility, Salinas had to be certain the equipment he was recommending and the software that would power the system would work without a hitch, 24 hours a day, seven days a week. "Our work to determine the right kind of solution was very involved, and we evaluated all the systems," Salinas said. "When it came right down to it, we selected Lenel's OnGuard for access control, Axis Communications IP cameras and Salient's VMS and its PowerUltra servers. All of this is securely stored in an enclosed network so there is no worry of outside hacking." Perimeter security system With three counties and multiple agencies using this facility, the security solutions have to be dependable" Salient Regional Sales Representative Paul Fisher said the choice of VMS was truly an important decision because it had to be strong enough to stop any breaches but also be able to provide the ability to run the perimeter security system and the internal security. "Our VMS solution is able to take the lead with all the streaming video and push it wherever it is directed," Fisher said. "With three counties and multiple agencies using this facility, the security solutions have to be dependable, yet easy to use. We were invited in to demonstrate the system, and we were able to show numerous details that would benefit the end user. We are able to provide reliability and scalability, and we're a local company, so that worked to our benefit as well," Fisher said. Law enforcement officials The facility is designed to provide uninterrupted 911 services during various emergencies, including terrorist attacks and natural disasters. There also is an onsite helipad for access by law enforcement officials, should area roadways be closed or congested, and for staging for media during a public emergency. The building is constructed to withstand an EF3 tornado strike and to operate without any public utilities for an extended period of time. "The mission of the facility is to provide that emergency response when a caller is quite possibly going through the worst experience of their life," said James Hasslocher, Bexar Metro 911 Network District Chairman.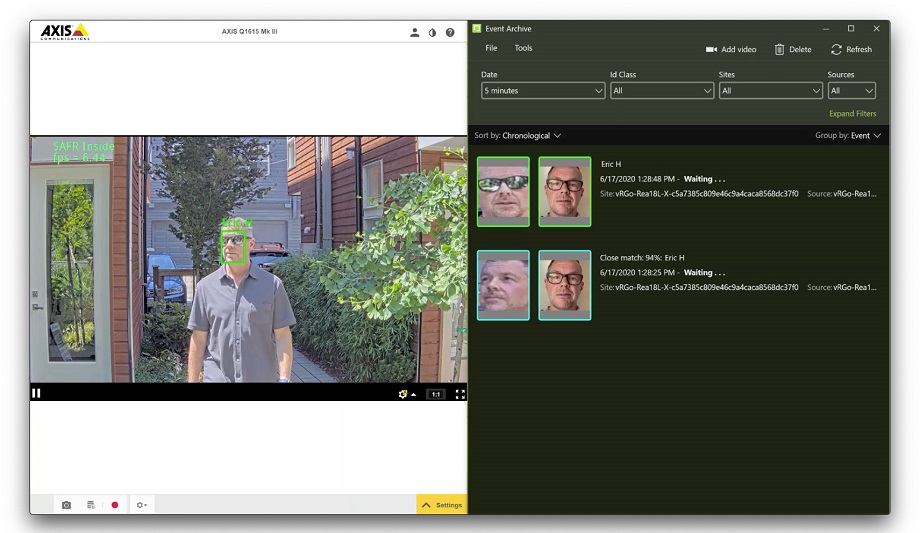 Realnetworks Inc. Announces SAFR® Inside App Component Of Facial Recognition And Computer Vision Platform
SAFR from RealNetworks, Inc., announced SAFR® Inside, a new app component of its Facial Recognition and Computer Vision Platform that runs on ACAP enabled cameras with edge processing capabilities. SAFR Inside reduces network traffic and server overhead and thus lowers overall deployment costs. The first version of SAFR Inside runs on the new AXIS Q1615 Mk III Network Camera announced. Facial recognition and mask detection SAFR Inside enables network cameras like the AXIS Q1615 Mk III to reduce video processing server overhead and achieve new lows in total cost of ownership. A 100-camera installation can now be run on a single on-premise SAFR recognition server Take the example of a retail grocery chain deploying SAFR for mask detection on a few traditional IP cameras at dozens of locations. Until now, this customer would have had to install a new server at each location. By installing cameras with SAFR Inside and pairing them with SAFR's Cloud Platform, the grocery chain eliminates the need for on-premise servers entirely. A four-camera per location installation would have required a $2,000 server at each store. Without it, the chain saves at least $500 in up-front costs per camera, not including system configuration costs or on-going support requirements. Single on-premise SAFR recognition server Large-scale on-premise deployments such as at a casino or stadium would experience similar up-front cost savings. By choosing cameras with SAFR Inside instead of a traditional IP camera, a 100-camera installation can now be run on a single on-premise SAFR recognition server - achieving an estimated savings of $500,000 or $500 per camera. "Our customers are always looking for ways to reduce the total cost of ownership when deploying SAFR," says Eric Hess, Sr. Director Product Management for SAFR. "By bringing our world-leading AI into the camera, we are delivering lower costs and more flexible deployment options for our end users." Touchless access control systems SAFR can both ensure employees are wearing masks and recognize them with the mask on The SAFR Inside app supports some of the SAFR Platform's most requested features for fighting COVID-19. Improve public health safety by automatically playing an audio reminder when someone is, or is not, wearing a protective face mask. Reduce opportunities for viral transmission by introducing touchless access control systems using SAFR's facial recognition on live video. SAFR can both ensure employees are wearing masks and recognize them with the mask on. AI capabilities "We are very pleased to bring SAFR Inside to the AXIS Camera Application Platform," said Reza Rassool, CTO of RealNetworks, "Their worldwide leadership and quality products are a perfect fit for our highly accurate, high performance facial recognition platform. We look forward to expanding our relationship into the future." "SAFR Inside is the first Axis Application Development Partner (ADP) application to take full advantage of the new AI capabilities of our AXIS Camera Application Platform," said Robert Muehlbauer, Senior Manager, Business Development, at Axis Communications. "With advanced computer vision technology like SAFR combined with the AI enabled AXIS Q1615 Mk III, we see many use cases, including integrated solutions that utilize our IP audio and IP intercom technologies. We look forward to SAFR Inside running on more Axis cameras and intercoms in the future."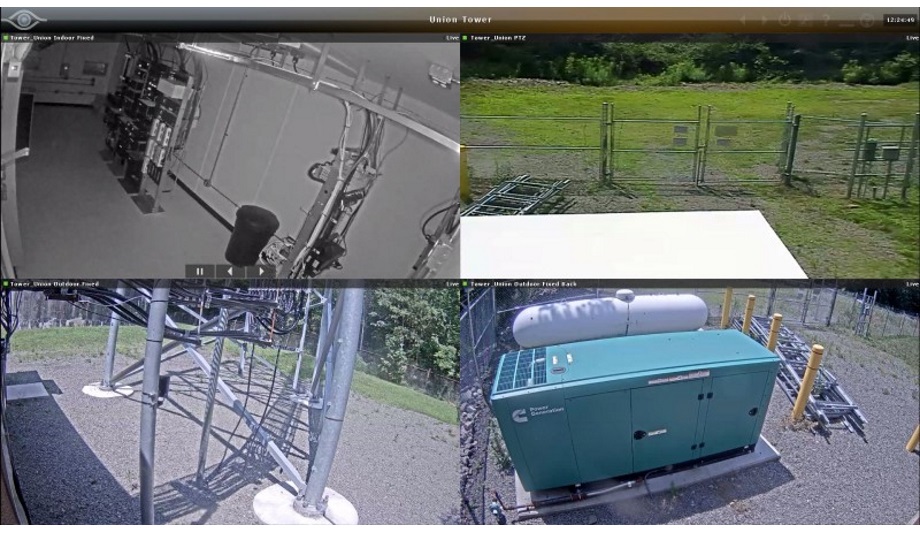 Broome County Upgrades Video Surveillance Infrastructure With Networked Axis Cameras And Qognify's Ocularis VMS Integration
When Broome County, in the US State of New York, took the decision to upgrade its public safety radio network, it required the highest quality video surveillance system to safeguard its US$ 23 million investment in critical infrastructure. New radio network Working with Integrated Systems, a solution combining networked Axis cameras, illuminators and radar motion detectors, with Qognify's Ocularis video management system (VMS) was installed, to deter, detect and respond to unauthorized activity, at each of its nine new radio towers. The new radio network replaces a system that was in place since the 1970's and improves communications for police, fire, along with other emergency services and public works departments for the municipalities across the county. 24/7 security monitoring Each of the radio tower sites required a combination of networked PTZ and fixed cameras" Such mission critical infrastructure requires reliable round-the-clock security monitoring, so Integrated Systems was approached, for its reputation in the delivery of technology solutions to government and industry, to specify and install a new video surveillance system. President of Integrated Systems, Mark Hamilton, explains, "Each of the radio tower sites required a combination of networked PTZ and fixed cameras, as well as radar motion detection to provide comprehensive coverage that would ensure any unauthorized activity would be swiftly detected, automatically recorded and alerts triggered, to initiate a timely and appropriate response." Axis camera and radar detection technology Axis camera and radar detection technology was chosen for interior and exterior use at each radio tower site and the award-winning Ocularis to provide the all-important integration. Hamilton adds, "Early in our engagement with Broome County we urged them to migrate from their disparate video surveillance architecture, whereby VMS, NVR and DVR systems were all being managed individually across the county." He further said, "Our recommended solution was a single unified, IP-based system that was county-wide sanctioned. To achieve this, we specified the Ocularis VMS from Qognify." Ocularis video management system Ocluaris is a VMS that is ideal for large-scale projects such as Broome County, with an emphasis on tactical real-time operations and live visualization, it is supported by full system redundancy and 24/7 availability. Integrated Systems were impressed by Ocluaris's rich feature set, intuitive user interface (including visually mapping of the entire camera estate) and impressive scalability. What's more with Axis as a Qognify Technology Partner it instilled the confidence Broome County needed to switch to a more unified approach to video surveillance. PTZ and fixed cameras installed All surveillance camera footage is recorded and centrally archived at the County Data Center Using Ocularis, authorized personnel at the Central Security Building and Emergency Management Services Center have 24/7, 365-days access to live and archived footage from every camera at each of the nine sites. The PTZ cameras installed give a 360-degree view of each radio tower site, while fixed cameras monitor the tower yards main gates and shelter doors. Meanwhile, the radar motion detection system guards the perimeter. All surveillance camera footage is recorded and centrally archived at the County Data Center via the county's microwave data network. "If any suspicious activity is detected an operator can rapidly view, review and replay all relevant footage through Ocularis," explains Hamilton. Use of video analytics and visual maps To aid the speed of response, the operator also benefits from the use of visual maps to rapidly determine what cameras are available across each site, as well as video analytics to minimize time required to trawl through footage to identify activities of interest. Broome County has been impressed with the Axis and Qognify solution, which has also been integrated with its existing county-wide video network that includes street cameras, buildings and mobile video command systems. The success of the project has been recognized with a prestigious Security Solutions Award. Hamilton concludes by saying, "Qognify's Ocularis is now the lead VMS that Integrated Systems specifies whenever embarking on a new video surveillance project."
Featured white papers
Automatic Vehicle Identification: State Of The Industry 2020
Download
How Analytics Engines Mitigate Risk, Ensure Compliance And Reduce Cost
Download
11 Considerations For Embedded System RFID Readers
Download