Vanderbilt Intruder Alarm Control Panels & Systems
(30)
Browse Intruder Alarm Control Panels & Systems
Intruder alarm system control panel products updated recently
Wire-Free, Mobile First And Data Rich? The Future Of Access Control Is Within Almost Anyone's Reach
The 2020s will be a wireless decade in access control, says Russell Wagstaff from ASSA ABLOY Opening Solutions EMEA. He examines the trends data, and looks beyond mobile keys to brand new security roles for the smartphone. The benefits of wire-free electronic access control are well rehearsed. They are also more relevant than ever. A wireless solution gives facility managers deeper, more flexible control over who should have access, where and when, because installing, operating and integrating them is easier and less expensive than wiring more doors. Battery powered locks Many procurement teams are now aware of these cost advantages, but perhaps not their scale. Research for an ASSA ABLOY Opening Solutions (AAOS) benchmarking exercise found installation stage to be the largest contributor to cost reduction. Comparing a typical installation of battery-powered Aperio locks versus wired locks at the same scale, the research projected an 80% saving in installers' labor costs for customers who go cable-free. Battery powered locks all consume much less energy than traditional wired locks Operating costs are also lower for wireless: Battery powered locks all consume much less energy than traditional wired locks, which normally work via magnets connected permanently to electricity. Wireless locks only 'wake up' when presented with a credential for which they must make an access decision. AAOS estimated a 70% saving in energy use over a comparable lock's lifetime. Find out more about wireless access control at ASSA ABLOY's upcoming June webinar Deploying wireless locks In short, every time a business chooses a wireless lock rather than a wired door, they benefit from both installation and operating cost savings. A recent report from IFSEC Global, AAOS and Omdia reveals the extent to which the advantages of wireless are cutting through. Responses to a large survey of security professionals — end-users, installers, integrators and consultants serving large corporations and small- to medium-sized organizations in education, healthcare, industrial, commercial, infrastructure, retail, banking and other sectors — suggest almost four locations in ten (38%) have now deployed wireless locks as a part or the whole of their access solution. The corresponding data point from AAOS's 2014 Report was 23%. Electronic access control Electronic access control is less dependent than ever on cabling Without doubt, electronic access control is less dependent than ever on cabling: Even after a year when many investments have been deferred or curtailed, the data reveals fast-growing adoption of wireless locks, technologies and systems. Is mobile access control — based on digital credentials or 'virtual keys' stored on a smartphone — an ideal security technology for this wire-free future? In fact, the same report finds mobile access is growing fast right now. Among those surveyed, 26% of end-users already offer mobile compatibility; 39% plan to roll out mobile access within two years. Before the mid-2020s, around two-thirds of access systems will employ the smartphone in some way. The smartphone is also convenient for gathering system insights Driving rapid adoption What is driving such rapid adoption? The convenience benefits for everyday users are obvious — witness the mobile boom in banking and payments, travel or event ticketing, transport, food delivery and countless more areas of modern life. Access control is a natural fit. If you have your phone, you are already carrying your keys: What could be easier? IBM forecasts that 1.87 billion people globally will be mobile workers by 2022 Less often discussed are the ways mobile management makes life easier for facility and security managers, too. Among those polled for the new Wireless Access Control Report, almost half (47%) agreed that 'Mobile was more flexible than physical credentials, and 36% believe that mobile credentials make it easier to upgrade employee access rights at any time.' IBM forecasts that 1.87 billion people globally will be mobile workers by 2022. Workers in every impacted sector require solutions which can get the job done from anywhere: Access management via smartphone offers this. Site management device The smartphone is also convenient for gathering system insights. For example, one new reporting and analytics tool for CLIQ key-based access control systems uses an app to collect, visualise and evaluate access data. Security system data could contribute to business success. The app's clear, visual layout helps managers to instantly spot relevant trends, anomalies or patterns. It's simple to export, to share insights across the business. Reinvented for learning — not just as a 'key' or site management device — the phone will help businesses make smarter, data-informed decisions. The smartphone will also play a major role in security — and everything else — for an exciting new generation of smart buildings. These buildings will derive their intelligence from interoperability. Over 90% of the report's survey respondents highlighted the importance of integration across building functions including access control, CCTV, alarm and visitor management systems. Genuinely seamless integration They offer greater peace of mind than proprietary solutions which 'lock you in' for the long term Yet in practise, stumbling blocks remain on the road to deeper, genuinely seamless integration. More than a quarter of those polled felt held back by a lack of solutions developed to open standards. 'Open standards are key for the momentum behind the shift towards system integration,' notes the Report. As well as being more flexible, open solutions are better futureproofed. Shared standards ensure investments can be made today with confidence that hardware and firmware may be built on seamlessly in the future. They offer greater peace of mind than proprietary solutions which 'lock you in' for the long term. Open solutions and mobile management are critical to achieving the goals which end-users in every vertical are chasing: scalability, flexibility, sustainability, cost-efficiency and convenience.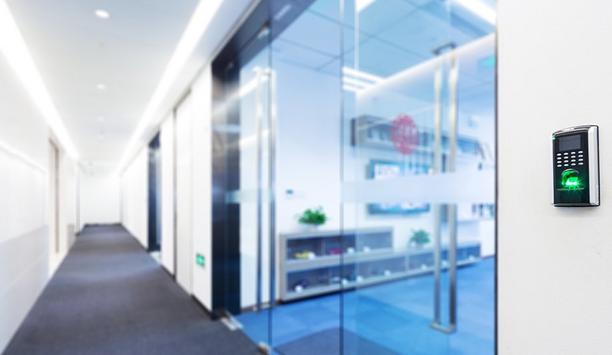 Access Control and Door Entry Management: How Technology is Driving Change
Access control and door entry is a huge responsibility, and challenge, for local authorities and housing associations UK wide. For councils, they're accountable for the security and safety of many public facilities such as leisure centers, libraries as well as residential housing developments which are often large scale and home to hundreds of people. Housing associations manage affordable rental housing which also means they're responsible for the appropriate access control management for each individual house or apartment. Technology developments have enabled better entry systems that are far more secure yet also more convenient and easier to manage. For example, with modern intercom and access control systems, remote management and communication is something that offers local authorities and housing associations features that enable them to reduce costs and cut their carbon footprints by managing multiple sites from one place. On the other hand, such technological innovation has meant that local authority and housing association specifiers and consultants now have a wide range of systems and products to choose from which can cause issues in ensuring the right system for a specific building or development is chosen. Choosing an appropritate access control system In choosing an appropriate system, local authorities and housing associations need to opt for a cost effective solution that can be easily maintained with excellent support from the manufacturer and guarantees that the system and system parts will remain supported for the duration of its expected life cycle. It is also important that the chosen system is flexible to cater for the varying needs of the tenants and visitors. Of increasing importance is the reduction of anti-social behavior which new technology can help by providing the use of data loggers which track the use and events of a door entry system, allowing specific evidence to be located by integrating with CCTV. Using technology to our advantage Through advancements in management systems and services, we can gain a much better visual representation of the events and general usage of an intercom entry system and not just its proximity access control. Systems, for example, can now send email alarms or notifications to the administrator or management. We are now able to modify user rights and access levels on the go from a mobile app which enables a much greater control over service and maintenance engineers, such as making sure they have full access when required via an app, rather than arriving to site with the incorrect keys or access fob. Systems, for example, can now send email alarms or notifications to the administrator or management Dealing with tenant's lost and stolen keys has never been so easy either. The blocking or deletion of lost fobs and adding a new fob can be carried out in minutes while at the same time removing the cost of sending an engineer to the development to program new fobs. This greatly reduces the carbon footprint of the whole task as fobs can now be sent out via mail to a secure location for collection. Technology has also helped local authorities and housing associations to overcome the issue of not being able to have a concierge or building manager available 24/7 at some developments. Now with internet communication, it's possible for tenants and visitors to get in touch with someone should they need assistance, whether that's from within the apartment or from an entrance point. For example, lets take the Videx VX2200 with IP concierge integration. This system is exceptionally flexible, enabling calls to be answered on Videx intercoms and also mobile phones if required. With the integration of the IP concierge each block can be either standalone or networked via the internet back to a central control room. Reduced maintenance costs and carbon footprint We work with a wide range of local authorities and housing associations to help them overcome access control and door entry challenges. One organization we have recently partnered with is The Living Group to help them greatly reduce their maintenance costs and carbon footprint by installing the MiAccess offline proximity system on many of their developments across the North East. Technology developments have enabled better entry systems that are far more secure yet also more convenient and easier to manage By installing an appropriate system, The Living Group has managed to overcome issues caused by the existing system's limitations and also enabled much more flexibility when it comes to effectively managing the access control system of all their included developments. For those responsible for effective and appropriate access control, the management of the systems are easier, quicker and there's no delay or on-going costs for needing a specialist program to modify fobs and access rights as this can now all carried out in-house. Improved security legislation Further advancements in programmes such as Secured by Design (SBD), a police initiative that improves the security of buildings and their immediate surroundings to provide safe places to live, work and visit, means that there's more security legislation being implemented that's making intercoms and access control more secure, without affecting ease and convenience. Videx holds an SBD accreditation and we know, from first-hand experience, how it's making a difference in keeping tenants safe. When you combine the safety features promoted by an SBD member company like ourselves with the likes of the Videx event logging, image capture and ability to modify access users on the go, for example, we can help to create a very safe and secure environment. Personally, I think there needs to be a greater emphasis on the role of security legislation Technology has completely transformed the way local authorities and housing association are able to choose, install and manage door entry and access control systems for tenants and visitors alike. Personally, I think there needs to be a greater emphasis on the role of security legislation such as Secured by Design to ensure all councils and housing association consultants are up to date with what constitutes a robust and secure system that's also cost effective too. In my role, I see weaknesses in systems and constant ongoing costs that could easily be avoided. For instance, features such as timed remote entry means local authority and housing association management no longer need to worry about keys being lost, the wrong keys being supplied or locks needing to be changed. With new systems such as the Videx MiAccess and Videx WS4 range, we can help to massively reduce a housing association's or council's carbon footprint and engineer costs by allowing them the access to management and control from an offsite location. Crime prevention We can also use live and logged events to help prevent crime in different ways, from antisocial behavior growing around a tenant being called or visited much more regularly than others, to knowing a tenant is currently still living at a property but isn't paying rent or answering to any correspondence. Technology enables local authorities and housing associations to receive detailed data and therefore behavioral insights on the people under their management and care. If consultants and specifiers are advised on the most appropriate systems that meet their specific entry needs, they can ensure greater, safer and more convenient access control that meets the requirements of both the end user and the those responsible for its effective management.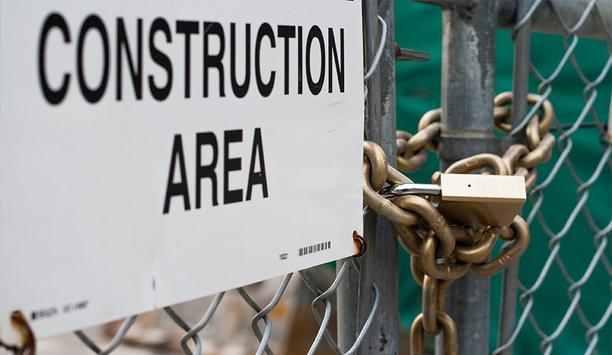 How To Deter Thieves on Construction Sites
Construction site theft can cause project delays, property damage and loss of profit for companies in the construction sector. It is imperative to deter thieves from targeting construction sites with the help of construction site security. Here, we look into the various security options and how they can help protect your firm from the threat of a break-in. Construction theft has soared during the COVID-19 Pandemic Construction site theft is an ever-increasing problem in the UK, costing the industry an estimated £800 million ($1,040 million) per year. Unfortunately, this type of crime has accelerated further throughout lockdown by an estimated 50% due to the abandonment of construction sites across the UK. With many uncertainties around a potential second wave in the UK, it is time for construction firms to enhance their security strategies to help prevent thieves from becoming opportunists on construction sites. Why are construction sites 'easy' targets? Construction sites can easily be targeted, as they typically lack adequate security loss prevention practices. The most popular security-related issues that are leading causes of construction site theft are: Poor overall site security Multiple pieces of equipment sharing the same keys Easy access to open cabs Unsecured sites, particularly at night and over weekends Lack of product identification systems If you do not want your site becoming a costly statistic, you might want to try implementing some or all of these preventive measures. Strengthen your perimeter Putting a clear boundary around a construction site will help to prevent youths and members of the public from inadvertently wandering onto the site. To stop opportunist thieves in their tracks, you will need to go one step further by erecting robust fencing and concrete blocks along with signage warning intruders about the consequences of trespassing. Putting a clear boundary around a construction site will help to prevent youths and members of the public from inadvertently wandering onto the siteIf potential trespassers can see that it would be too challenging to attempt a break-in, then they will look elsewhere to find another construction site which is not as well secured. Lock away valuable tools When considering the vulnerabilities in your construction site, it pays to think about this from the perspective of a criminal. What is it exactly that they are looking for? What can a thief steal easily to make money if they were to remove something from your site? Unfortunately, many construction firms do not lock away their tools, materials or vehicles properly, which makes them an easy target. Ensure valuable tools and materials are locked away and are not left unsecured or lying around. Criminals are mostly interested in scaffolding, bowsers and other valuables that are quick to sell on, so it is important to have a strategy in place to keep these locked away, safe and securely. Put tracking devices in your equipment If you are unable to securely lock away valuable tools, then modern technology makes securing equipment easier than ever before. Tracking devices can be installed onto vehicles and equipment; if any thief is unwise enough to steal from the site, site owners will be able to provide the location to the police who will be able to follow this up. Site owners should also engrave company identification numbers on valuable tools, equipment and vehicles so that it can easily be identified and will serve as proof who it rightly belongs to. Invest in CCTV Closed Circuit Television, otherwise known as CCTV, is renowned for being one of the most effective deterrents for thieves, especially when it comes to construction and building sites.The items that criminals steal from sites are notoriously hard to trace The items that criminals steal from sites are notoriously hard to trace, but if you have CCTV, there is a chance that you can capture clear footage to help bring criminals to justice, such as footage of the vehicle used and the car licence plate. CCTV cameras can help to oversee every inch of a construction site, and can even be hidden out of sight where required. Step up with regular site patrols With a wide range of security monitoring methods available, stepping up on regular site patrols can help to keep track and respond to any criminal activity taking place on your site. Traditional site patrols can be carried out on a schedule by professional SIA-approved security agents. With the presence of guards patrolling a construction site, any criminals in the area will be deterred to force entry onto the site. Schedule supply deliveries on an as-needed basis To prevent an excess of supplies 'sitting around' on the site, construction site managers should instead order what is needed at the time, so that valuable materials are not left around waiting to be stolen for weeks at a time. Good planning and excellent communication between the team will be required so that projects are not delayed, but planning accordingly will help to reduce the chances of theft on a construction site. Drone surveillance As technology becomes more and more advance, drone surveillance may soon be a security option that many construction sites could benefit from.Many construction firms in the UK are using drone services to provide aerial images, and are seeing huge cost savings by either purchasing and operating their own drones or by hiring out the work to a company equipped to provide imaging.As technology becomes more and more advanced, drone surveillance may soon be a security option With surveillance drones already handling tasks like mapping and surveying of construction sites, one day they may be able to patrol construction sites at night, equipped with motion sensors and infrared or night vision cameras; They could be automatically deployed from a charging station and fly along a pre-programmed route at regular intervals. One to keep an eye on for the near future! Construction site security to help protect your site If you are ready to tighten security on your own construction site, then your starting point will be to identify your main vulnerabilities and get in touch with a reputable security specialist.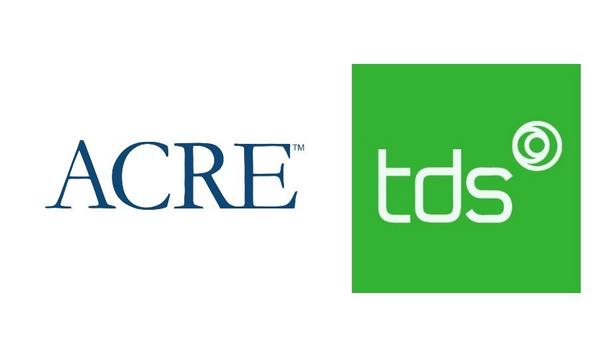 ACRE Acquires Time Data Security (TDS) To Strengthen Their Product Portfolio And Expand Business
ACRE, a provider of state-of-the-art security systems, announces the acquisition of TDS based in Dublin, Ireland. This purchase will enhance ACRE's strategic expansion plans for strengthening the product portfolio and geography in the UK and Europe and bringing new cloud-based visitor management and access control products to North America. This is ACRE's first acquisition since being acquired March 11 by Triton Partners. TDS provides cloud-based workspace solutions that will complement the existing ACRE portfolio including the Vanderbilt, RS2, and Open Options brands. Access control applications TDS, which was founded by Frank Hart in 1990, has developed a portfolio of products including cloud-based visitor management, life safety and access control applications. TDS is a fast-growing company leveraging the accelerated adoption of digitized off-premise solutions in the security space. ACRE's CEO, Joseph Grillo, stated that this transaction will continue to expand ACRE's position ACRE's CEO, Joseph Grillo, stated that this transaction will continue to expand ACRE's competitive position. "We believe we can assist the excellent management team at TDS to leverage our existing reseller channels and end users to help grow this business globally under the ACRE umbrella," commented Grillo. Smart workplace solutions Frank Hart, TDS Founder and CEO affirmed "This is the beginning of an exciting new chapter for TDS. We are delighted to join ACRE with its strong global reach, which will accelerate our growth plans and support our ambitions to be the top provider of smart workplace solutions for enterprise businesses." "TDS's senior board member Sean Murphy and I are particularly excited to work with Joe Grillo and the management team to further strengthen ACRE's position as the global leader in the delivery of integrated technologies and services." Frank Hart and Sean Murphy will remain with TDS as CEO and Director / Board Member respectively. Financial details of the transaction were not released.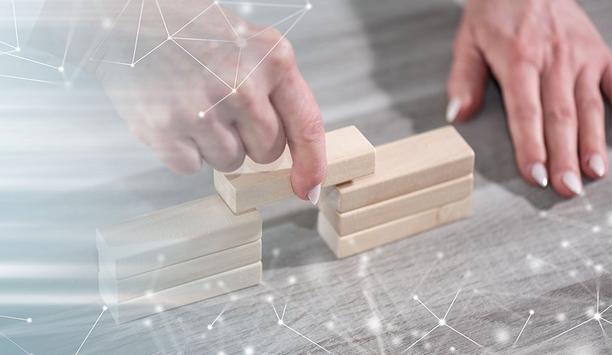 Tackling The Challenge Of The Growing Cybersecurity Gap
The SolarWinds cyberattack of 2020 was cited by security experts as "one of the potentially largest penetrations of Western governments" since the Cold War. This attack put cybersecurity front and center on people's minds again. Hacking communication protocol The attack targeted the US government and reportedly compromised the treasury and commerce departments and Homeland Security. What's interesting about the SolarWinds attack is that it was caused by the exploitation of a hacker who injected a backdoor communications protocol. This means that months ahead of the attack, hackers broke into SolarWinds systems and added malicious code into the company's software development system. Later on, updates being pushed out included the malicious code, creating a backdoor communication for the hackers to use. Once a body is hacked, access can be gained to many. An explosion of network devices What has made the threat of cyberattacks much more prominent these days has been IT's growth in the last 20 years, notably cheaper and cheaper IoT devices. This has led to an explosion of network devices. IT spending has never really matched the pace of hardware and software growth Compounding this issue is that IT spending has never really matched the pace of hardware and software growth. Inevitably, leading to vulnerabilities, limited IT resources, and an increase in IoT devices get more attention from would-be hackers. Bridging the cybersecurity gap In the author's view, this is the main reason why the cybersecurity gap is growing. This is because it inevitably boils down to counter-strike versus counter-strike. IT teams plug holes, and hackers find new ones, that is never going to stop. The companies must continue fighting cyber threats by developing new ways of protecting through in-house testing, security best practice sources, and both market and customer leads. End-user awareness One of the key battlegrounds here is the education of end-users. This is an area where the battle is being won at present, in the author's opinion. End-users awareness of cybersecurity is increasing. It is crucial to educate end-users on what IoT devices are available, how they are configured, how to enable it effectively, and critically, how to use it correctly and safely. Physical security network A valuable product that tackles cybersecurity is, of course, Razberi Monitor™, which is new to ComNet's portfolio. Monitor™ is a software platform that provides a top-down view of the physical security network and ecosystem. Monitor™ is a software platform that provides a top-down view of the physical security network and ecosystem It monitors and manages all the system components for cybersecurity and system health, providing secure visibility into the availability, performance, and cyber posture of servers, storage, cameras, and networked security devices. Proactive maintenance By intelligently utilizing system properties and sensor data, Razberi's award-winning cybersecurity software prevents problems while providing a centralized location for asset and alert management. Monitor™ enables proactive maintenance by offering problem resolutions before they become more significant problems. Identifying issues before they fail and become an outage is key to system availability and, moreover, is a considerable cost saving.
We Need To Talk About Intelligent Enclosure Protection
Enclosures containing electronics, communications or cabling infrastructure offer a simple attack point for cyber breaches and an opportunity for a physical attack on the hardware. Yet, many of these assets are housed within enclosures that provide minimal security features to offer a deterrent to any would-be attacker. This has always just been a pet hate. Walking down the high street of a town anywhere in the United Kingdom, you can often see open street communication cabinets. You can actually look directly inside at the equipment. And if I was a bad guy, I could quite easily just put my foot into their enclosure and quite quickly take out their infrastructure. Charged service for enclosures This seems crazy when a US$ 2 magnetic contact on a door can quickly tell you whether your enclosure is open or shut, and can be vital in keeping your network alive. Moreover, the operators of these systems, whether it is telecoms or internet providers, are providing a charged service to their customers, so they should really be protecting their enclosures. Why has that security level not been so readily taken into the outside world, into the unprotected environment? More sobering, if you contrast this security approach to the approach taken in the data center world, an environment that already has multiple stringent security protocols in place, you get a very different picture. For instance, security devices can capture snapshots of anyone who opens a cabinet door in a data room, so it is recorded who has opened that door. While that is just one simple example, it begs the question. Why has that security level not been so readily taken into the outside world, into the unprotected environment? In my mind, a lot of it boils down simply to education. Network connection, easy point of cyber attacks Our preconceived idea about cyber security is some big corporation being knocked out or held to ransom by, again in our mind, someone sitting at a laptop, probably with their hood up over their head, typing away in the darkness, attacking us through the internet. But how the would-be criminal is going to come at us is just like in sport. They attack at the weakest point. Networks can be deployed in the outside world in many ways, such as cameras monitoring the highways. That means those locations will have a network connection. And that can be a point of attack in a non-secure outside world. Enclosures can be broken into by attackers Many people think, 'That is okay because I'm going to take that ethernet device that my cameras are connected to and I'm going to put it inside an enclosure.' However, what people do not realize is that the only thing that the enclosure is doing is protecting the ethernet device from Mother Nature. Because, without proper security, those enclosures can be broken into pretty easily. Many of them are just a single key that is not in any way coded to the device. Twofold cyber security People need to realize that cyber security is twofold. It can be carried out by hacking the network or physically breaking Therein lays the problem. People need to realize that cyber security is twofold. It can be carried out by hacking the network or physically breaking into the weakest physical point. And so, a simple boot through the open door of an enclosure can vandalise the devices inside and take down a small or large part of a network. And by definition, this meets the criteria for a cyber-attack. So, how do we go about tackling this problem? Well, security is a reaction marketplace. And for enclosures, there's not, at present, a plethora of solutions out there for to counter these types of attacks. It can be challenging to find what you're looking for through a quick Google search compared to searching for more traditional security protection measures. Deploying smart sensors and detectors But, under Vanderbilt and ComNet, we are currently taking our knowledge and experience from system installation and compiling it together. We're bringing different products from different parts of our business to make a true solution. For instance, we have sensors for enclosures that detect anything from gas or smoke to open doors, detectors that will tell you if someone is trying to smash open your enclosure with a sledgehammer, or that someone is trying to lift your enclosure off of its mount. More importantly, as is not really a one-size-fits-all solution, we have developed a menu structure available that allows customers to pick and choose the ones that will best fit their own requirements.
Related white papers
Security Investments Retailers Should Consider For Their 2021 Budget