Heitel Video Surveillance Transmission System
(5)
Browse Video Surveillance Transmission System
Analog Transmission products updated recently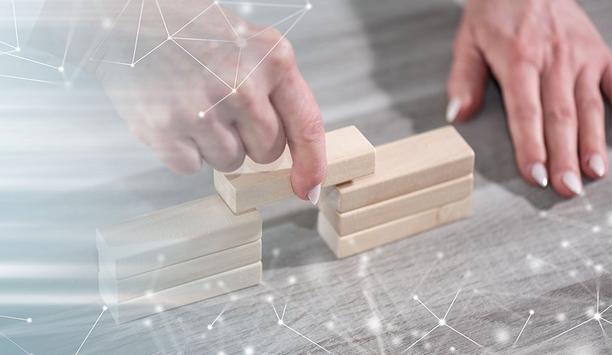 Tackling The Challenge Of The Growing Cybersecurity Gap
The SolarWinds cyberattack of 2020 was cited by security experts as "one of the potentially largest penetrations of Western governments" since the Cold War. This attack put cybersecurity front and center on people's minds again. Hacking communication protocol The attack targeted the US government and reportedly compromised the treasury and commerce departments and Homeland Security. What's interesting about the SolarWinds attack is that it was caused by the exploitation of a hacker who injected a backdoor communications protocol. This means that months ahead of the attack, hackers broke into SolarWinds systems and added malicious code into the company's software development system. Later on, updates being pushed out included the malicious code, creating a backdoor communication for the hackers to use. Once a body is hacked, access can be gained to many. An explosion of network devices What has made the threat of cyberattacks much more prominent these days has been IT's growth in the last 20 years, notably cheaper and cheaper IoT devices. This has led to an explosion of network devices. IT spending has never really matched the pace of hardware and software growth Compounding this issue is that IT spending has never really matched the pace of hardware and software growth. Inevitably, leading to vulnerabilities, limited IT resources, and an increase in IoT devices get more attention from would-be hackers. Bridging the cybersecurity gap In the author's view, this is the main reason why the cybersecurity gap is growing. This is because it inevitably boils down to counter-strike versus counter-strike. IT teams plug holes, and hackers find new ones, that is never going to stop. The companies must continue fighting cyber threats by developing new ways of protecting through in-house testing, security best practice sources, and both market and customer leads. End-user awareness One of the key battlegrounds here is the education of end-users. This is an area where the battle is being won at present, in the author's opinion. End-users awareness of cybersecurity is increasing. It is crucial to educate end-users on what IoT devices are available, how they are configured, how to enable it effectively, and critically, how to use it correctly and safely. Physical security network A valuable product that tackles cybersecurity is, of course, Razberi Monitor™, which is new to ComNet's portfolio. Monitor™ is a software platform that provides a top-down view of the physical security network and ecosystem. Monitor™ is a software platform that provides a top-down view of the physical security network and ecosystem It monitors and manages all the system components for cybersecurity and system health, providing secure visibility into the availability, performance, and cyber posture of servers, storage, cameras, and networked security devices. Proactive maintenance By intelligently utilizing system properties and sensor data, Razberi's award-winning cybersecurity software prevents problems while providing a centralized location for asset and alert management. Monitor™ enables proactive maintenance by offering problem resolutions before they become more significant problems. Identifying issues before they fail and become an outage is key to system availability and, moreover, is a considerable cost saving.
Physical Security And The Cloud: Why One Can't Work Without The Other
Human beings have a long-standing relationship with privacy and security. For centuries, we've locked our doors, held close our most precious possessions, and been wary of the threats posed by thieves. As time has gone on, our relationship with security has become more complicated as we've now got much more to be protective of. As technological advancements in security have got smarter and stronger, so have those looking to compromise it. Cybersecurity Cybersecurity, however, is still incredibly new to humans when we look at the long relationship that we have with security in general. As much as we understand the basics, such as keeping our passwords secure and storing data in safe places, our understanding of cybersecurity as a whole is complicated and so is our understanding of the threats that it protects against. However, the relationship between physical security and cybersecurity is often interlinked. Business leaders may find themselves weighing up the different risks to the physical security of their business. As a result, they implement CCTV into the office space, and alarms are placed on doors to help repel intruders. Importance of cybersecurity But what happens when the data that is collected from such security devices is also at risk of being stolen, and you don't have to break through the front door of an office to get it? The answer is that your physical security can lose its power to keep your business safe if your cybersecurity is weak. As a result, cybersecurity is incredibly important to empower your physical security. We've seen the risks posed by cybersecurity hacks in recent news. Video security company Verkada recently suffered a security breach as malicious attackers obtained access to the contents of many of its live camera feeds, and a recent report by the UK government says two in five UK firms experienced cyberattacks in 2020. Cloud computing – The solution Cloud stores information in data centres located anywhere in the world, and is maintained by a third party Cloud computing offers a solution. The cloud stores your information in data centres located anywhere in the world and is maintained by a third party, such as Claranet. As the data sits on hosted servers, it's easily accessible while not being at risk of being stolen through your physical device. Here's why cloud computing can help to ensure that your physical security and the data it holds aren't compromised. Cloud anxiety It's completely normal to speculate whether your data is safe when it's stored within a cloud infrastructure. As we are effectively outsourcing our security by storing our important files on servers we have no control over - and, in some cases, limited understanding of - it's natural to worry about how vulnerable this is to cyber-attacks. The reality is, the data that you save on the cloud is likely to be a lot safer than that which you store on your device. Cyber hackers can try and trick you into clicking on links that deploy malware or pose as a help desk trying to fix your machine. As a result, they can access your device and if this is where you're storing important security data, then it is vulnerable. Cloud service providers Cloud service providers offer security that is a lot stronger than the software in the personal computer Cloud service providers offer security that is a lot stronger than the software that is likely in place on your personal computer. Hyperscalers such as Microsoft and Amazon Web Service (AWS) are able to hire countless more security experts than any individual company - save the corporate behemoth - could afford. These major platform owners have culpability for thousands of customers on their cloud and are constantly working to enhance the security of their platforms. The security provided by cloud service providers such as Claranet is an extension of these capabilities. Cloud resistance Cloud servers are located in remote locations that workers don't have access to. They are also encrypted, which is the process of converting information or data into code to prevent unauthorized access. Additionally, cloud infrastructure providers like ourselves look to regularly update your security to protect against viruses and malware, leaving you free to get on with your work without any niggling worries about your data being at risk from hackers. Data centres Cloud providers provide sophisticated security measures and solutions in the form of firewalls and AI Additionally, cloud providers are also able to provide sophisticated security measures and solutions in the form of firewalls and artificial intelligence, as well as data redundancy, where the same piece of data is held within several separate data centres. This is effectively super-strong backup and recovery, meaning that if a server goes down, you can access your files from a backup server. Empowering physical security with cybersecurity By storing the data gathered by your physical security in the cloud, you're not just significantly reducing the risk of cyber-attacks, but also protecting it from physical threats such as damage in the event of a fire or flood. Rather than viewing your physical and cybersecurity as two different entities, treat them as part of one system: if one is compromised, the other is also at risk. They should work in tandem to keep your whole organization secure.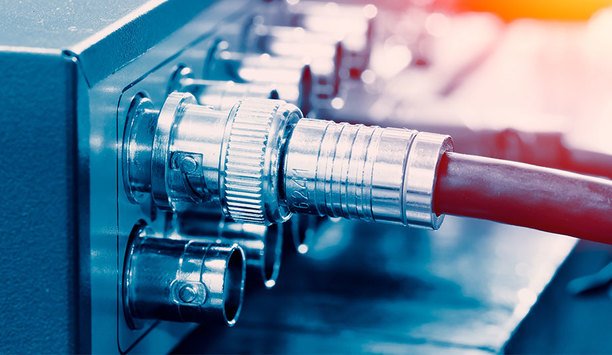 HD Over Coax Provides Cost-effective Video Surveillance Upgrade
According to IHS Market, it is estimated that there are over 60 million security cameras in the United States, and other reports say these cameras capture more than four billion hours of footage per week. Over the last decade, IP camera technology has dominated the conversation as it has provided users with a broad offering of enhanced image quality and features. With a large percentage of existing security systems relying on analog, many end users looking for high definition (HD) video quality have been forced to take on a complete system overhaul. Infrastructure Overhaul For HD Video To make the switch, customers would need to change everything, from cameras to hardware to wiring– not to mention the lengthy installation process that would ensue. IP cameras also require higher Internet speeds and more cloud space. Whether constrained by budget, bandwidth or storage, many end users have been unable to adopt this new video surveillance method.Thanks to technological advancements within the security industry, HD over Coax offers a viable solution for integrators and end users alike Thanks to technological advancements within the security industry, HD over Coax offers a viable solution for integrators and end users alike. By utilising the current Coaxial cables, this offering yields high definition video, while requiring minimal infrastructure changes and is an optimal surveillance choice for security customers. Plus, with new advancements and updates being made frequently to this technology, there is a solution for every security need. The enhanced alternative of HD over Coax has been warmly welcomed in the security industry, thanks to its simple solutions and ever-evolving features. Many new analog HD cameras are "plug and play," able to connect directly to existing Coaxial cables. This eliminates the need for a complete system change, creating cost-savings for the end user and an enhanced video quality offering. Easy Solutions For HD Video As a result, integrators can cost-effectively upgrade their customer's surveillance solution while using their legacy infrastructure, making it an attractive option for end users and an easy sell for dealers. Latency in video is another common issue with network-based camera systems, where even the slightest delay in video surveillance can hinder security response HD over Coax cameras themselves are always expanding and evolving to meet a wide array of security needs. With the introduction of fisheye and multi-sensor cameras, users now have a multitude of coverage options, not to mention the introduction of 4K bringing resolution options to the same level as IP. Some newer technologies are even touting 4K cameras paired with 4K digital video recorders (DVRs) made specifically for analog systems. Longer cables grant transmission for up to 1600 feet, double the distance of standard analog solutions, and triple that of IP systems. This single cable is able to transmit both HD video and audio. Recently, broadcast quality audio over Coax has become available in limited models, a substantial improvement over older analog technology, which was unable to transmit audio. Stopping Video Delay Latency in video is another common issue with network-based camera systems. Even the slightest delay in video surveillance can hinder security response. IP cameras are forced to compress and packetize their video for transmission. The outcome of this is a reduced number of images per video, which in turn causes delay. HD over Coax on the other hand, delivers an unlimited amount of HD images in real time, with smooth motion and impressive clarity. Additionally, the point-to-point transmission delivers uncompressed video free of lag. Another touted benefit is that, unlike IP networked cameras, analog systems provide a more secure video transmission. With so much sensitive information housed on a businesses' network, adding another point of network access through an IP camera can create concerns for cyber security risks. HD over Coax delivers an unlimited amount of HD images in real time, with smooth motion and impressive clarity Preventing Network Hacking With HD over Coax, the physical connections between the camera and DVR prevent network hacking. By keeping the video surveillance system offline, security professionals are able to direct their attention to the physical threats at hand, rather than having to focus on deterring cyber security risks. One of the primary difficulties of deploying HD video solutions is the fact that many older systems utilize a wide variety of HD standards and platforms. To make matters more complicated, after HD over Coax was brought to market, manufacturers raced to create their own version of this technology. Today, the most popular proprietary standards are HD-CVI, HD-TVI and AHD. However, integrators and customers found that attempting to manage multiple HD technologies proved to be near impossible.Integrators and customers found that attempting to manage multiple HD technologies proved to be near impossible Diversifying Surveillance Through One DVR To combat these issues, manufacturers have introduced products with more flexibility to their portfolios. One example of this is the penta-brid DVR which grants the ability to seamlessly integrate multiple technologies deployed across one application. This means that systems with diverse camera brands and technologies, such as a mix of HD-CVI, HD-TVI, AHD, analog or IP, can be connected through one DVR. For many end users with legacy analog systems, penta-brid DVRs give them greater freedom to choose between a variety of solutions, rather than being limited to one option. With video resolution increasing, the space needed to store the footage is similarly rising. Penta-brid technology has been able to adapt to these evolving needs, giving users ample storage space to house the HD and 4K surveillance video with some of the newest models including H.265 compression. HD Casino Surveillance Made Simple For casinos, HD images are critical for identifying unauthorized personnel and unlawful behaviours to create a safe environment for guests and staff While HD over Coax is beneficial to many end users and integrators, those in the casino and hospitality markets find it crucial. With a combination of high profile guests, large amounts of cash on hand, constant crowds and strict industry regulations, reliable video surveillance is a must. Deploying new IP systems comes at a stiff price. When looking to upgrade their video surveillance, casinos must also be mindful of the installation process. When moving to an IP-based system, ripping out old wires and replacing them with new is the standard practice. This practice can be both disruptive and costly, not to mention gaming regulations require casino activities be monitored at all times so a complete system shutdown would result in revenue loss. This cost can be hard to justify, especially when the current legacy analog system remains in working condition with only the lower image resolution to date it. For these scenarios, the most cost-effective option is to leverage the legacy infrastructure, replace the existing cameras with new devices, and reap the benefits that HD video has to offer without any lapse in security. For casinos, HD images are critical for identifying unauthorized personnel and unlawful behaviours to create a safe environment for guests and staff. HD over Coax cameras now offer the same resolution as IP cameras with a plug and play approach, that cuts down on expense without sacrificing quality. For businesses and applications that are unable to adopt IP technology, whether it be cost or time prohibitive, HD over Coax now features most of the same benefits IP has to offer without breaking the bank. By providing clear images in real time, maximizing existing infrastructure, and affording cyber security benefits, HD over Coax provides an attractive solution for many end users and integrators.

LILIN Announces Integration With HeiTel Video Gateways
All products in the LILIN IP camera range are now compatible with Heitel Video Gateway products LILIN have announced the complete integration of the Heitel Video Gateway series of professional digital video transmission and recording systems with all LILIN IP cameras. This integration will allow users of both LILIN and HeiTel products to create security solutions for professional video surveillance and alarm management. The entire LILIN IP camera range can now be used with Heitel Video Gateway products. The PTZ function embedded in LILIN IP cameras allows users to move the camera, zoom and select presets all from the Heitel Video interface. Christian Busch, LILIN's Sales Manager commented on the new integration, "Our products and their features are perfectly suited for the integration with Hietel. Becoming an integrator for the software platform means we are able to access new markets. " LILIN have provided quality IP and analog solutions to the market for over 30 years. Their philosophy of creativity, progress and excellence means sensational new products and technologies are a primary focus. Professional video surveillance and alarm management systems have developed with technology and offer clear benefits for the user, namely operational simplicity. With this new integration LILIN are able to further extend their presence on different software platforms and are able to further add to the user experience. The LILIN and Heitel integration provides a smart, convenient and efficient solution for the user. With this new integration LILIN are able to further extend their presence on different software platforms HeiTel software and hardware products are designed for the transmission and recording of digital video data.User-friendly conception, high reliability and flexibility are their trademarks. HeiTel´s core competence, digital video transmission and recording is reflected in the hardware Video Gateway series with the product families CamServer, CamTel, CamDisc, Cam4mobile and CamDisc HNVR. While all of them are hybrid DVRs, The CamDisc HNVR is especially designed for the use with megapixel IP cameras. HeiTel also offers a range of software solutions from single user software (CamControl LITE/PRO) for easy remote control, configuration and transmission up to sophisticated CMS solutions either as autonomous video alarm management (Event Management System) or as integrative solution in combination with third party alarm management products. HeiTel Present Their Network And Hybrid Security Solutions At ISC West 2009, Las Vegas
HeiTel will present its latest security products at ISC West, booth 6141At this year's ISC West (April 1-3, Sands Expo and Convention Center, Las Vegas), Germany and USA based manufacturer HeiTel Digital Video will present some amazing new CCTV products as well as extensive new and cost-free features for existing products.The new hybrid network video recorder CamDisc HNVR with megapixel resolution will be demonstrated in full function. The existing and well established CamDisc and CamServer DVR-series (all featuring real time recording) will have hybrid functionality added simply by uploading a cost-free update, giving them the ability to record both traditional analog cameras and the state of the art IP cameras. HeiTel continues the consistent product strategy based on market demands and safety of investment.Whether analog or digital camera technology; HeiTel offers a sound design platform by means of flexible system expansion and integration of the most popular modern IP cameras into existing CCTV systems and central monitoring stations.The new video wall software CamControl MV (Multi View) can display up to 64 live video streams on up to 4 monitors. The CI Adapter in combination with a HeiTel recorder offers up to 50 additional alarm control inputs, every single of them can trigger a dial-up alarm, an event recording, or send a preset command to a PTZ camera/dome. From now on IBIS and GPS data can be integrated into the recordings of the Cam4mobile, HeiTel's DVR especially designed for mobile applications. The next firmware release enables HeiTel's successful CamDisc series to be integrated in intruder alarm management. With these new functions HeiTel proves again that the protection of investment is not just an empty promise.Mobile or stationary video alarm management? HeiTel offers both. The smallest video management system might be a cell phone using the CamControl iPhone software or the CamControl WM software for Windows Mobile based Smartphones and PDAs. The multi-operator-stations Event Management System (EMS), optimized for central monitoring stations, was designed for dynamic alarm processing with a high degree of automisation and includes interactive site plans and can be operated from up to 21 work stations.All products will be demonstrated in detail at booth #6141. Successful Premiere Of HeiTel Digital Video USA At ISC East
HeiTel's premiere at the ISC East was a successful first step into the USA marketNewly founded HeiTel Digital Video USA Corp. for the first time exhibited their product range from hybrid network DVRs to server/client based video alarm management systems at the most important security exhibition in the Northeast USA."Our first participation in the ISC East has exceeded our expectations by far," resumes Dirk Osterman, CEO of HeiTel Digital Video USA Corp. "The number of visits was outstandingly, we have experienced an onrush on our booth. Apart from our new CamDisc HNVR and the Event Management System for central monitoring stations, our visitors were particular interested in our CamControl iPhone software, a global innovation which we have shown for the first time here in New York."The International Security Conference & Expo East (ISC East) is the one if not the most important Security Conference & Exposition for the entire security industry. Focusing on the latest product advancements and security solutions, ISC East provides both exhibitors and visitors like security dealers, installers, integrators and end users with the opportunity for direct communication and fusing of business in one of the fastest growing market places in the world.Since the Northeast of the USA takes security issues especially serious and therefore has the highest concentration of security installers, system integrators and related governmental organizations, Odenton, MD, makes a good choice for the new established HeiTel USA headquarters."We held many exciting and high-quality discussions with existing and future customers and partners at the ISC East," states Dirk Osterman. "We've got a very positive feedback on our video alarm management solution 'EMS' from companies who are specialized in central alarm monitoring. The HeiTel CCTV product line and overall concept is very adaptable and ranges from single workstation solutions to server / client-based central monitoring management. Our DVRs are compatible with analog and IP cameras as well as practically every telecommunication standard for video transmission. This makes us unique in the CCTV market and therefore highly attractive security dealers, installers and system integrators worldwide."HeiTel's premiere at the ISC East was a successful first step into the USA market. HeiTel USA will be exhibiting at the ISC West in Las Vegas in April 2009.
Related white papers
Security Investments Retailers Should Consider For Their 2021 Budget