NVT Security Camera Mounts
(6)
Browse Security Camera Mounts
Security camera mount products updated recently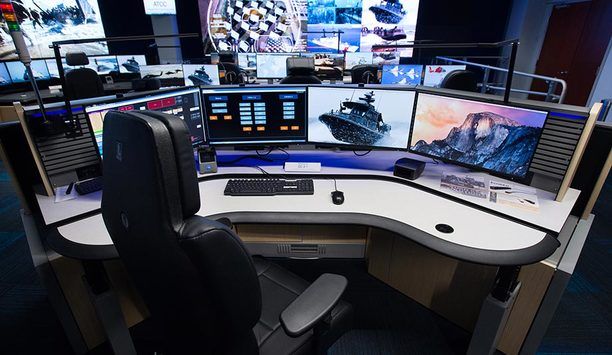 Ergonomic Standards Increase Control Room Productivity
Ergonomics are a critical, but often misunderstood aspect of designing control rooms for security. Ergonomics have a deep impact on the integrity of an operation, and the issue goes beyond the control room furniture. Matko Papic, Chief Technology Officer of Evans Consoles, divides ergonomics into three areas: physical (reach zones, touch points, monitors); cognitive (the individual's ability to process information without overlooking a critical element) and organizational (how the facility operates in various situations; e.g., is it adequately designed for an emergency event?). He says the Evans approach is to determine the precise placement required for each element an operator needs, and then to design and build console furniture to position it there. Basically, the idea is to tailor the control room to the operation. What tasks must an operator perform? Are they manageable or should they be divided up among several operators? Control room design should accommodate the need to collaborate, and be flexible enough to adapt to various situations. It all begins with understanding the information that needs to be processed, says Papic. Increased Productivity In The Workplace Because personnel are often stationed at a specific console, desk or workstation for long hours, physical problems and productivity issues can result, says Jim Coleman, National Sales Manager, AFC Industries. Ergonomically designed furniture and related products have been proven to increase productivity and alleviate physical stress in the workplace. Ergonomic furniture solutions are crafted for the ultimate in safety, adaptability, comfort and functionality. Coleman says AFC Industries can tailor furniture to specific needs and environment. For example, a height-adjustable workstation can be combined with adjustable monitor arm mounts to create a relaxed, comfortable environment. Furniture offers modern designs, comfortable ergonomics, and comprehensive features. Rugged materials withstand the 24/7 use of command control centers. Health Benefits Of Ergonomic Workstations A sedentary office environment is often an unhealthy one. "For people who sit most of the day, their risk of heart attack is about the same as smoking," says Martha Grogan, Cardiologist at the Mayo Clinic. Ongoing research and studies have shown that a change in posture (i.e., using ergonomic sit-to-stand workstations) is an effective means to combat these negative health issues. Using sit-to-stand workstations helps to eliminate musculoskeletal disorders caused by long-term sitting. They can also improve productivity and focus from the increased blood flow. Energy levels can rise and employees burn more calories. Control room design should accommodate the need to collaborate and be flexible enough to adapt to various situations "The ergonomic environment we create for control rooms involves considering every need of the staff at each workstation and their equipment, as well as workflow within the entire room," says Coleman. "From the proper setting of screen focal lengths to sound absorption and glare reduction, each requirement and phase of a control room design is a necessary process to ensure the protection and safety of people and property." Emergency Operations Center "The military has figured out that you are more alert when you are standing," says Randy Smith, President of Winsted, and the realization is guiding emergency operations center (EOC) design toward sit-stand. "As soon as there is an emergency, everybody stands up," Smith adds. Designing EOC environments also requires systems be integrated with annunciating signal lights to facilitate communication among operators. Winsted's sit-stand consoles can be combined with a motorized M-View monitor wall mount, enabling a 60-inch wall monitor to be raised and lowered to match the positioning of the sit-stand console. Larger, wall-mounted screens are easier to use for operators, since a larger monitor size can make it easier to read text on a screen, for example. Combining the larger monitor with sit-stand capabilities provides the best of both options. Many operators today stand for 50 percent of their day, says Smith. Ergonomic standards guide the design of Winsted's control room consoles, including ISO 11064 standards for the design of control centers. The furniture also is designed to accommodate industrial wire management (larger wire bundles), unlike furniture that might be bought in an office supply store. Read part 3 of our Control Rooms series here {##Poll37 - How well do you incorporate ergonomics into your control rooms?##}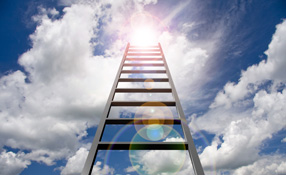 Improving Security System Installations With Acceptance Testing
Endless possibilities for security deployment have been made possible with technological advancements Significant technological advancements have created endless possibilities in how security is not only deployed, but also leveraged by the end user – the customer. For example, customers can now view surveillance at eight different offices in eight different states from a single, central location. A security director can manage an enterprise-wide access control system, including revoking or granting access control privileges, for 10,000 global employees from the company's headquarters in Chicago. However, with that increased level of system sophistication comes an added level of complexity. After successfully completing the installation of a security system, integrators are now expected to formally and contractually prove that the system works as outlined in the project specification document. Tom Feilen, Director of National Accounts for Koorsen Security Technology explains that this formal checks and balance process is gaining momentum in the security industry. The step-by-step process of Acceptance Testing is more commonly being written into bid specifications, especially for projects that require the expertise of an engineer and/or architect. Simply put, it is a way for the end user to make sure the system they paid for works properly and is delivered by the integrator as outlined in the project's request for proposal. While Acceptance Testing can be a time consuming process, it is a valuable industry tool. It is estimated that at least 95 percent of integrated security systems today have been brought through the Acceptance Testing process. Security systems have become more complicated in recent years. The introduction of IP-based, enterprise-wide and integrated solutions have all opened the door to more sophisticated access control and surveillance systems than ever thought possible. This process can vary depending upon the size of the project, but for a larger scale project, it is not uncommon for Acceptance Testing to take several weeks from start to finish. This timeline can be especially lengthy when the project involves hundreds of devices, such as access control readers, surveillance cameras, video recorders, intrusion sensors, and intercom systems. Most integrated security systems today have been brought through the Acceptance Testing process What is involved in the Acceptance Testing process? While the specific process can vary from integrator to integrator, many follow a similar process with their customer to ensure the system works accurately and that the customer has the proper certification documentation. The initial part of the process typically involves generating a report of each device installed as part of the system. This list enables the systems integrator to systematically test each device ensuring that individual devices are not specific points of failure for the overall system. For example, in a building equipped with a system that automatically releases the egress doors upon the fire alarm activation, it is important to make sure each door's electro-magnetic locking system is operating properly. The systems integrator would not only test that a door releases when the fire alarm sounds, but also to make sure the access control system is notified if the door is propped open or held open longer than in normal usage parameters. For a door that is also monitored by a surveillance camera, part of the testing would also involve making sure that an image being transmitted to a video monitor is coming from the correct surveillance camera and that the actual angle of the image is what the customer has requested and is correctly labeled as such. If a device does not function as it should, it is then added to a punch list that would require the systems integrator to repair that device within a certain period of time. Once repairs are made, the system integrator would then submit a letter to the client stating that every device has been tested and works properly. It is also important for the integrator that once the testing process is complete to obtain a customer sign off (Certificate of Acceptance) on all systems tested and documentation provided. This limits liability once the system is turned over. From a safety perspective, Acceptance Testing is also used to verify that T-bars and safety chains are installed on cameras that are mounted in drop ceilings. It can confirm that panels are mounted in a room that is properly heated and cooled to avoid major temperature swings. Also, as part of the Acceptance Testing checklist, it can insure that power supplies that drive all the security systems are properly rated with the recommended batteries for back-up. And, that emergency exist devices or card readers are not mounted more than 48-inches above ground. An Acceptance Testing process serves to protect the end user's investment After the project is complete, Acceptance Testing protects both parties involved against liability issues. One example is if the building has a fire and the functionality of the life safety system comes into question. Acceptance Testing can be used to prove that the system was able to function as specified and dispel any concerns about its performance. At that time, all close out sheets are turned in, along with as-built drawings and a manual providing a complete listing of each device and system installed. Today, these manuals not only come in paper form as part of a large binder, but also digital files saved to a disc. The benefit of providing the customer with a binder or documentation of the system is that should the end user/customer replace the person who manages security at the company, valuable information will not leave with that former employee. While this checklist to close out a project may appear trivial at first, it is an important part of the security project process. By implementing an Acceptance Testing program, it serves to protect the end user's investment, ensuring that the systems integrators hired for the project is knowledgeable and provides quality work. For the integrator, it helps towards the end goal of a satisfied customer.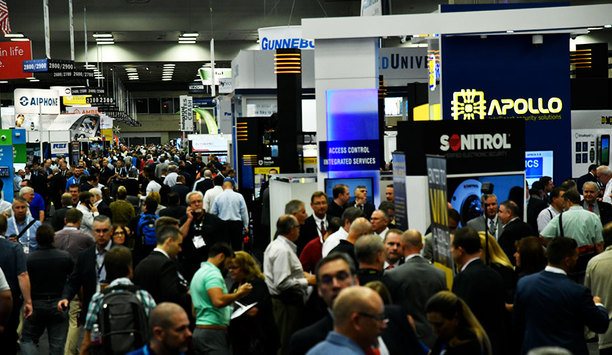 GSX 2018 Day Two: Bluetooth Credentials, Facial Recognition, IoT Devices And AI
More good news for exhibitors on the second day of the Global Security Exchange (GSX) in Las Vegas. Brisk attendance continued early in the day, and then slowed somewhat in the afternoon, but most comments from exhibitors were positive. Exhibitors such as Lenel were "thrilled" with the show, and noticed the steady, good traffic and lots of sales leads. Lenel's position at the front of the hall probably helped. New developments in mobile credentialing are a big trend at GSX, and Lenel's BlueDiamond mobile credentials are traveling on a new path, so to speak. The access control company is introducing the idea of "Pathways" as a way of automatically signaling intent to a Bluetooth-enabled smart phone to open a door. A recognizable "pathway" is programmed into the phone, based on signals from nearby readers and locks and also geolocation signals. The system recognizes when a user travels along the pathway and automatically signals the correct door(s) to be opened along the way without the user having to touch his smart phone.A recognizable "pathway" is programmed into the phone, based on signals from nearby readers, locks and also geolocation signals Providing A Lightweight Alternative "When you trigger a pathway, it's signaling intent to open the door," says Greg Berry, Vice President Mobile Credentialing, Global Security Products, for United Technologies, parent company of Lenel. "Pathways are customized to a user's needs and are the common places you are going all the time." A user who walks the same path daily to the door of an office will find that door opens automatically. Previously using mobile credentials has been "slightly more work than using a badge," says David Weinbach, Manager of Identity and Product Innovation for Lenel. "Now with Pathways, it's less work than using a badge." Specifically, a user no longer has to take out his phone and push a button to signal intent. "Rather than trying to emulate the badge, you create an experience that is better than the badge," adds Berry. "We want to change the paradigm and turn the market on its ear."New browser-based clients are being released with each new version of OnGuard software Other news from Lenel includes the release of more mobile and browser-based clients for OnGuard to be used for greater convenience alongside the Window-based clients. Providing a "lightweight" alternative enables some of the functionality of the Windows client in a format that is easy to access on the go. New browser-based clients are being released with each new version of OnGuard software. Cloud-hosted systems using Microsoft Azure are also among the plans for OnGuard, which ultimately will offer on-premises and cloud options. There's not much comment from the Lenel folks about their parent company United Technologies' plan to acquire S2 Security, which was announced days before the show. They would only say that the acquisition is waiting for regulatory approval, and that the expectation is that the two companies' products will be complementary, given S2's focus on the SMB (small and medium-sized business) market and Lenel's strength at the enterprise level. The acquisition strategy is to grow both businesses. More details to come about the new combined company. Modern Network Infrastructure NVT Phybridge, a PoE connections company located near the back of the hall, also reported steady booth traffic on Day 2. "There are lots of customers and partners here," said Steven Fair, Executive Vice President. "We are pleased with the quality of people, but not overwhelmed with the quantity." FacePRO AI facial recognition is used for real-time searches of terror suspects or criminals throughout a location NVT Phybridge, which provides IP networking products for the telephony industry as well as security, is focused on networking concepts at GSX, in particular the changing requirements for network infrastructure in the age of IoT. We are pleased with the quality of people, but not overwhelmed with the quantity." Fair uses the term "Modern LAN" to describe the new, changing requirements and in consideration of the specific networking needs of each edge device, whether cameras, sensors, or door access control devices. "Start with the edge device — what does it need from the network? What are its needs and have there been any innovations to enable you to connect to the network more economically?" asks Fair. There is also a green aspect to designing network infrastructure. Can existing equipment, such as coaxial or single twisted-pair cabling, be used, and thus save on disposal costs of the used cabling as well as lowering installation costs? Among NVT Phybridge's offerings that can serve the changing networking needs in the IoT era is Smart Path PoE, which offers smart power, smart network access and secure connections. The CLEER family of products provides ethernet over existing coaxial cabling to enable easy transition from analog to IP cameras. The PoLRE products supply ethernet and power to travel over a single unshielded twisted pair cable with reach over 400 meters. The products have been used recently to transition a series of cruise ships from analog to IP video without having to replace cabling and spending only two days in dry dock for the installs. A New Focus Away From AI Panasonic is looking to apply AI-based capabilities to vehicle recognition in the near future, with the ability to identify vehicle characteristics Deep learning and artificial intelligence (AI) seem to be taking a lower profile at this show, perhaps signaling the end of the hype. Companies that mention AI point to specific products that use the technology and are currently available. For example, Panasonic is featuring its FacePRO AI-based facial recognition system. The system uses face images captured from video — grabbing up to 30 to 35 faces a second as video is recorded. The system saves the best of those face images, eliminating extensive duplication, as thumbnails, which are linked to the video footage where the faces appear. To find video in which a face appears, the operator merely drags-and-drops the thumbnail image and commands the system to "go fetch" video that contains that face. The system then produces a timeline showing where the face appears in the feed from each video camera on the premises, so an operator can track the movements of a suspect throughout a facility. The tool helps to simplify and shorten the workflow of locating a suspect in real-time and is affordable for a wider range of uses beyond the traditional airports or high-end applications. The FacePRO software is offered on any Panasonic camera, and works with a separate FacePRO server that is integrated with the video recorder. The system can be added easily to existing systems and is useful for such applications as real-time searches for terror suspects or other criminals throughout a location. Panasonic is also looking to apply AI-based capabilities to vehicle recognition, too, in the near future, with the ability to identify vehicle characteristics such as color, type of vehicle and direction of travel. On the VMS side, Panasonic is transitioning its Video Insight software to a modular approach, tailoring solutions for a growing range of vertical markets, such as transportation and retail, all using "plug-ins" that enhance operation of Video Insight software. No additional license fees are involved That's just a sampling of what I saw on Day 2 of the show. I have more to share in a final show report, including what I see tomorrow on the final (shortened) day.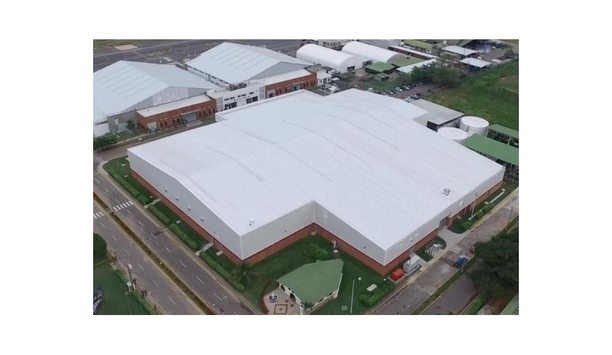 NVT Phybridge's CLEER24 PoE-Based Managed Switch Solution Safeguards Army Aviation Logistics Center
In early 2017, the Colombian government made its state-of-the-art Army Aviation Logistics Center (Spanish acronym, CLAVE), fully operational. Designed and built by the U.S Army Corps of Engineers, CLAVE is an over 9,000 square meter facility designed to provide support for the transportation, storage, distribution, and security of the Colombian Army's aeronautical equipment. To comply with international standards for aeronautical logistical activities, the implementation of a high-level security system was required, and this included deploying a complete IP CCTV surveillance system of over 100 cameras to monitor the entire center and its surroundings. Requirement was for implementing an IP CCTV system that utilizes the coaxial wiring in their new facility. However, barriers posed by long reach requirements between the cameras and surveillance control center, and the financial costs associated with installing IDF closets to support the cameras at distances greater than those supported by standard Ethernet switches (328ft, 100m) – caused CLAVE to seek out a solution based on the principles of the Modern LAN, allowing them to deploy the new IP CCTV system quickly, efficiently, and affordably.Not only did the NVTP solution take the signal and transmit it through the wiring, but it also provided power to the camera" NVT Phybridge CLEER24 The Colombian Army was introduced to the NVT Phybridge CLEER24 (Coax Leveraged Ethernet Extended Reach) managed switch solution, by Colombian distributor SAC. The award-winning CLEER24 solution provides Ethernet and PoE+ over Coax with up to 2,000ft (610m) reach. In just 3 quick and easy setup steps, the plug-and-play switches transformed the cabling into the power-packed IP platform needed to support the new IP cameras for distances up to 2,000ft (610m) – 6Xs farther than standard Ethernet, with no need for costly IDF closets. "In our case where distance limitations were a critical issue, NVT Phybridge made all the difference when other solutions on the market could not," said Paula Rosana Murillo, Business Development Coordinator at SAC. "Not only did the NVTP solution take the signal and transmit it through the wiring, but it also provided power to the camera." Cost-Saving Security Solution CLAVE was able to smoothly and flawlessly deploy 109 cameras across the entire facility, with virtually no disruption to operations and saving tens of thousands of dollars while doing so. For the integrator, this was a professionally enriching experience, "NVT Phybridge, through its Colombian distributor SAC, facilitated access to technical training and support – ensuring the proper usage of these products and allowing the integrator to have greater confidence in the implementation of NVTP technology," commented Oscar Triviño, Project Manager in charge of the CLAVE facility construction. "The implementation of the NVTP solutions generated savings in wiring, electrical infrastructure, and manpower that were estimated at $56,000USD – with the connection of all cameras to the power source being achieved in the most effective way possible."NVT Phybridge technology ensured the quality of all the video content, fully taking advantage of the quality, state-of-the-art cameras used in the project" IP Surveillance And Remote Monitoring With CLEER24 technology, the customer was able to take full advantage of Modern LAN principles, fast-track their IP camera deployment, while eliminating risk and creating a robust platform that can be managed remotely: no Coax replacements, no service outages, no security risks, no network complexity, and no wasted budgets. "NVT Phybridge technology ensured the quality of all the video content, fully taking advantage of the quality, state-of-the-art cameras used in the project and providing an immensely satisfying result for the Colombian Army."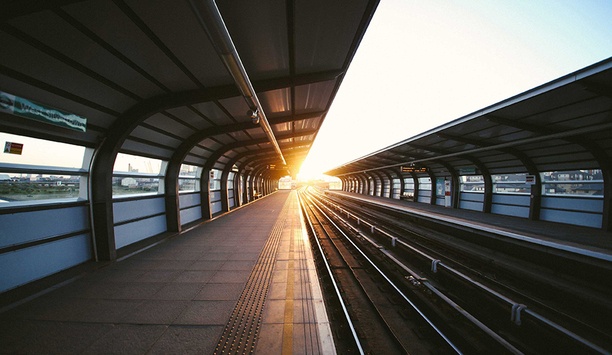 NVT Phybridge EoC Utilizes Axis IP Surveillance Upgrade For Transportation Agency
A transportation agency needed to modernize its analog CCTV systems and cameras to improve surveillance capabilities. But planning the coax infrastructure replacement raised many concerns and barriers, causing delays to the project. NVT Phybridge was trusted to rapidly enable the established cabling to support the new Axis IP devices exactly when and where the agency wanted them. "The NVT Phybridge technology allowed this customer to improve investigations and safety much faster and more cost-effectively than planned." Steven Fair, EVP, NVT Phybridge. The agency wanted to upgrade its analog CCTV systems and devices to newer, IP-enabled surveillance technology across multiple transit facilities spread throughout a vast metropolitan area. The driving requirement for the upgrade was twofold: to improve safety and security monitoring of riders 24/7, and to capture much higher-resolution video recordings for investigation of events. Ethernet Over Coax System The agency wanted to upgrade its analog CCTV systems and devices to newer, IP-enabled surveillance technology The main challenge was physically replacing the existing coax with a new Ethernet infrastructure needed to support IP. The process would be lengthy, complex, costly, and disruptive to transit operations and rider services across hundreds of sites. Additionally, physical construction to replace the cabling and address IDF closet and reach requirements would impact transit customers' access to services, and posed safety hazards to thousands of public transportation users each day. The transportation agency learned about NVT Phybridge Long Reach Ethernet over Coax IP-enabling solutions from their savvy Axis partner. A no-obligation proof of concept was arranged at one of transit stations, and in 3 simple setup steps the award-winning, plug-and-play NVTP EoC switch transformed the existing coax into a power-packed PoE/IP platform able to connect the new CCTV and IP cameras 6Xs farther than Ethernet—up to 2,000ft (610m)—with no IDF closets required along the way. NVTP completely eliminated the complexities and frustrations that had delayed the infrastructure upgrade for too long. Because NVTP innovations use the same repeatable, predictable, and scalable deployment methodology across every location, upgrading each of the many transit facilities would be simple and fast. The NVTP EoC switches fast-tracked the infrastructure upgrade, saving significant project time and costs by avoiding coax replacement Effective IP Surveillance And Security The agency's decision to trust NVTP and Axis with the extensive security upgrade was right. The NVTP EoC switches fast-tracked the infrastructure upgrade, saving significant project time and costs by avoiding coax replacement. The partner was also able to accelerate the endpoints deployments with a simple swap-out of the existing analog cameras for the Axis IP cameras. The agency's new, powerful IP-based surveillance capabilities were up and running in record time at each location. The combined power of NVTP and Axis innovations rapidly enabled this agency to improve investigations and safety much faster than originally planned—without disrupting transit operations, impacting riders' services, or wasting coveted budgets. Pleased with the result of the first several facilities upgrades, the transportation agency has decided to move forward with the remaining upgrades across their entire area using NVTP switches and Axis IP devices to get the job done right.