Hanwha Techwin Security Camera Mounts
(12)
Browse Security Camera Mounts
Security camera mount products updated recently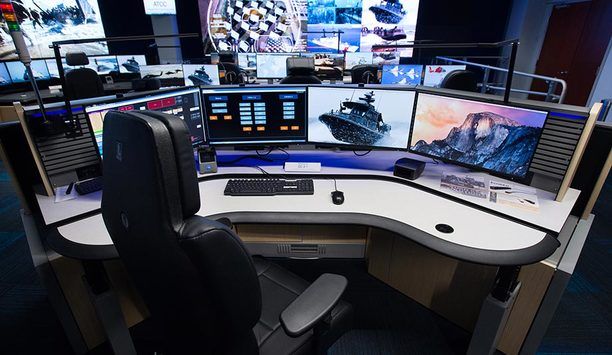 Ergonomic Standards Increase Control Room Productivity
Ergonomics are a critical, but often misunderstood aspect of designing control rooms for security. Ergonomics have a deep impact on the integrity of an operation, and the issue goes beyond the control room furniture. Matko Papic, Chief Technology Officer of Evans Consoles, divides ergonomics into three areas: physical (reach zones, touch points, monitors); cognitive (the individual's ability to process information without overlooking a critical element) and organizational (how the facility operates in various situations; e.g., is it adequately designed for an emergency event?). He says the Evans approach is to determine the precise placement required for each element an operator needs, and then to design and build console furniture to position it there. Basically, the idea is to tailor the control room to the operation. What tasks must an operator perform? Are they manageable or should they be divided up among several operators? Control room design should accommodate the need to collaborate, and be flexible enough to adapt to various situations. It all begins with understanding the information that needs to be processed, says Papic. Increased Productivity In The Workplace Because personnel are often stationed at a specific console, desk or workstation for long hours, physical problems and productivity issues can result, says Jim Coleman, National Sales Manager, AFC Industries. Ergonomically designed furniture and related products have been proven to increase productivity and alleviate physical stress in the workplace. Ergonomic furniture solutions are crafted for the ultimate in safety, adaptability, comfort and functionality. Coleman says AFC Industries can tailor furniture to specific needs and environment. For example, a height-adjustable workstation can be combined with adjustable monitor arm mounts to create a relaxed, comfortable environment. Furniture offers modern designs, comfortable ergonomics, and comprehensive features. Rugged materials withstand the 24/7 use of command control centers. Health Benefits Of Ergonomic Workstations A sedentary office environment is often an unhealthy one. "For people who sit most of the day, their risk of heart attack is about the same as smoking," says Martha Grogan, Cardiologist at the Mayo Clinic. Ongoing research and studies have shown that a change in posture (i.e., using ergonomic sit-to-stand workstations) is an effective means to combat these negative health issues. Using sit-to-stand workstations helps to eliminate musculoskeletal disorders caused by long-term sitting. They can also improve productivity and focus from the increased blood flow. Energy levels can rise and employees burn more calories. Control room design should accommodate the need to collaborate and be flexible enough to adapt to various situations "The ergonomic environment we create for control rooms involves considering every need of the staff at each workstation and their equipment, as well as workflow within the entire room," says Coleman. "From the proper setting of screen focal lengths to sound absorption and glare reduction, each requirement and phase of a control room design is a necessary process to ensure the protection and safety of people and property." Emergency Operations Center "The military has figured out that you are more alert when you are standing," says Randy Smith, President of Winsted, and the realization is guiding emergency operations center (EOC) design toward sit-stand. "As soon as there is an emergency, everybody stands up," Smith adds. Designing EOC environments also requires systems be integrated with annunciating signal lights to facilitate communication among operators. Winsted's sit-stand consoles can be combined with a motorized M-View monitor wall mount, enabling a 60-inch wall monitor to be raised and lowered to match the positioning of the sit-stand console. Larger, wall-mounted screens are easier to use for operators, since a larger monitor size can make it easier to read text on a screen, for example. Combining the larger monitor with sit-stand capabilities provides the best of both options. Many operators today stand for 50 percent of their day, says Smith. Ergonomic standards guide the design of Winsted's control room consoles, including ISO 11064 standards for the design of control centers. The furniture also is designed to accommodate industrial wire management (larger wire bundles), unlike furniture that might be bought in an office supply store. Read part 3 of our Control Rooms series here {##Poll37 - How well do you incorporate ergonomics into your control rooms?##}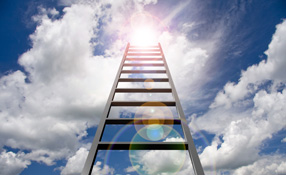 Improving Security System Installations With Acceptance Testing
Endless possibilities for security deployment have been made possible with technological advancements Significant technological advancements have created endless possibilities in how security is not only deployed, but also leveraged by the end user – the customer. For example, customers can now view surveillance at eight different offices in eight different states from a single, central location. A security director can manage an enterprise-wide access control system, including revoking or granting access control privileges, for 10,000 global employees from the company's headquarters in Chicago. However, with that increased level of system sophistication comes an added level of complexity. After successfully completing the installation of a security system, integrators are now expected to formally and contractually prove that the system works as outlined in the project specification document. Tom Feilen, Director of National Accounts for Koorsen Security Technology explains that this formal checks and balance process is gaining momentum in the security industry. The step-by-step process of Acceptance Testing is more commonly being written into bid specifications, especially for projects that require the expertise of an engineer and/or architect. Simply put, it is a way for the end user to make sure the system they paid for works properly and is delivered by the integrator as outlined in the project's request for proposal. While Acceptance Testing can be a time consuming process, it is a valuable industry tool. It is estimated that at least 95 percent of integrated security systems today have been brought through the Acceptance Testing process. Security systems have become more complicated in recent years. The introduction of IP-based, enterprise-wide and integrated solutions have all opened the door to more sophisticated access control and surveillance systems than ever thought possible. This process can vary depending upon the size of the project, but for a larger scale project, it is not uncommon for Acceptance Testing to take several weeks from start to finish. This timeline can be especially lengthy when the project involves hundreds of devices, such as access control readers, surveillance cameras, video recorders, intrusion sensors, and intercom systems. Most integrated security systems today have been brought through the Acceptance Testing process What is involved in the Acceptance Testing process? While the specific process can vary from integrator to integrator, many follow a similar process with their customer to ensure the system works accurately and that the customer has the proper certification documentation. The initial part of the process typically involves generating a report of each device installed as part of the system. This list enables the systems integrator to systematically test each device ensuring that individual devices are not specific points of failure for the overall system. For example, in a building equipped with a system that automatically releases the egress doors upon the fire alarm activation, it is important to make sure each door's electro-magnetic locking system is operating properly. The systems integrator would not only test that a door releases when the fire alarm sounds, but also to make sure the access control system is notified if the door is propped open or held open longer than in normal usage parameters. For a door that is also monitored by a surveillance camera, part of the testing would also involve making sure that an image being transmitted to a video monitor is coming from the correct surveillance camera and that the actual angle of the image is what the customer has requested and is correctly labeled as such. If a device does not function as it should, it is then added to a punch list that would require the systems integrator to repair that device within a certain period of time. Once repairs are made, the system integrator would then submit a letter to the client stating that every device has been tested and works properly. It is also important for the integrator that once the testing process is complete to obtain a customer sign off (Certificate of Acceptance) on all systems tested and documentation provided. This limits liability once the system is turned over. From a safety perspective, Acceptance Testing is also used to verify that T-bars and safety chains are installed on cameras that are mounted in drop ceilings. It can confirm that panels are mounted in a room that is properly heated and cooled to avoid major temperature swings. Also, as part of the Acceptance Testing checklist, it can insure that power supplies that drive all the security systems are properly rated with the recommended batteries for back-up. And, that emergency exist devices or card readers are not mounted more than 48-inches above ground. An Acceptance Testing process serves to protect the end user's investment After the project is complete, Acceptance Testing protects both parties involved against liability issues. One example is if the building has a fire and the functionality of the life safety system comes into question. Acceptance Testing can be used to prove that the system was able to function as specified and dispel any concerns about its performance. At that time, all close out sheets are turned in, along with as-built drawings and a manual providing a complete listing of each device and system installed. Today, these manuals not only come in paper form as part of a large binder, but also digital files saved to a disc. The benefit of providing the customer with a binder or documentation of the system is that should the end user/customer replace the person who manages security at the company, valuable information will not leave with that former employee. While this checklist to close out a project may appear trivial at first, it is an important part of the security project process. By implementing an Acceptance Testing program, it serves to protect the end user's investment, ensuring that the systems integrators hired for the project is knowledgeable and provides quality work. For the integrator, it helps towards the end goal of a satisfied customer.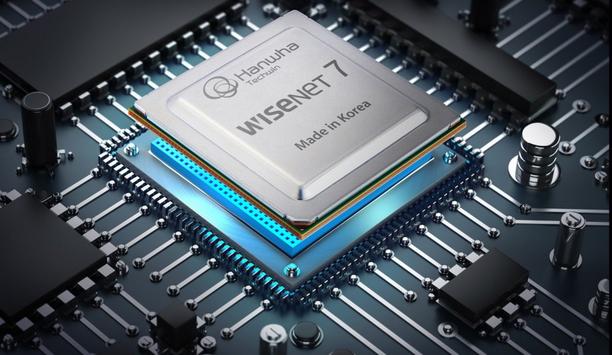 Hanwha Techwin America To Launch The Next Generation Wisenet 7 SoC To Address Challenges Of The Security Market
Hanwha Techwin America, a supplier of IP and analog video surveillance solutions, will debut its next generation Wisenet 7 SoC (System on Chip). Built from 30 years of innovation in video surveillance solutions, the highly anticipated announcement sees the continuation of the Wisenet line of custom-built SoCs designed specifically to address the unique challenges of the security market. New key features include cybersecurity features, clear images in all lighting conditions, improved lens distortion correction and more. High levels of protection "Hanwha Techwin concentrated on image quality and cybersecurity when developing Wisenet 7. This enables us to make the smartest and most secure video cameras on the market today while giving us a platform for further innovation as we react to these challenging times," said Ray Cooke, Vice President - Products, Solutions, and Integration, Hanwha Techwin America. Hanwha Techwin established its own device certification issuing system to embed certificates Wisenet 7 offers end-to-end cybersecurity with high levels of protection including secure boot, OS, storage, and JTAG, plus a signed firmware/open platform app and more. Hanwha Techwin established its own device certification issuing system to embed certificates and encryption keys into the product during the manufacturing process. When firmware is installed and a certificate is verified, it uses these encryption keys which can never be reprogramed. Forensic-Level image quality This creates a trusted platform module that separates the end-user side of the camera application from the network (Linux). This OTP (One Time Program) feature provides a unique level of cybersecurity that is secure by default and only possible when utilizing a custom chip. Wisenet 7 offers forensic-level image quality by utilizing multiple combined technologies. Digital Overlap and Scene Analysis technology reduces motion artifacts and improves picture quality in low light conditions. Dynamic Range is maximized and noise is reduced when composing multi-frame images captured at varying exposures by processing line by line vs. each frame. This minimizes motion blur and improves edge and color definition of objects, making them easier to identify when viewing live video and during forensic review. Hybrid motion detection Temporal filtering removes or attenuates frequencies within the raw signal that are not of interest XCE (eXtreme Contrast Enhancement) technology is utilized to analyze the back-light area of the image and enhance contrast by analyzing nearby pixel color values in the surrounding area. Wisenet 7 employs motion history-based temporal filtering to analyze the motion data of moving objects in low-light environments. Temporal filtering removes or attenuates frequencies within the raw signal that are not of interest. A new Noise Adaptive Hybrid Motion Detection algorithm significantly reduces sensor noise. These clearer images improve the results for object recognition performance in low light and offer maximum performance for machine and deep learning algorithms. Demanding security applications Wisenet 7 corrects barrel distortion common with wide angle lenses up to 100% at all resolutions. The correction is done in-camera to provide a video output more closely representing how humans perceive images across a wide field of vision. "The first Hanwha Techwin Wisenet SoC was released in 2010 in response to the unique requirements of security professionals. Our focused development efforts have continued as technology and business needs have evolved to where we are today. Our most powerful SoC ever, Wisenet 7, delivers a new level of quality, performance and cybersecurity to our industry," concludes Cooke. The first Wisenet 7-based cameras (XNB-9002/8002, XND-9082RV/8082RV, XND-9082RF/8082RF, XNV-9082R/8082R, XNO-9082R/8082R) offer up to 4K high-resolution video providing clear and vivid images suitable for the most demanding security applications.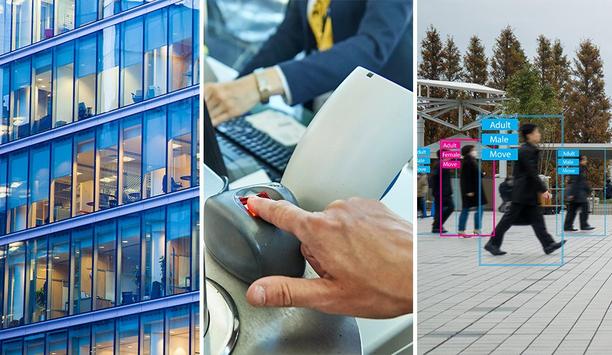 Beyond Video Analytics, What Are the Benefits of AI and Machine Learning?
Artificial intelligence (AI) and machine learning have made a big splash in the physical security market, transforming video analytics to a new level of accuracy. In fact, the terms have become common buzzwords throughout the industry. However, the potential for AI and machine learning to impact the physical security industry goes far beyond their ability to improve video analytics. We asked this week's Expert Panel Roundtable: Beyond better video analytics, how can artificial intelligence (AI) and/or machine learning benefit the physical security market?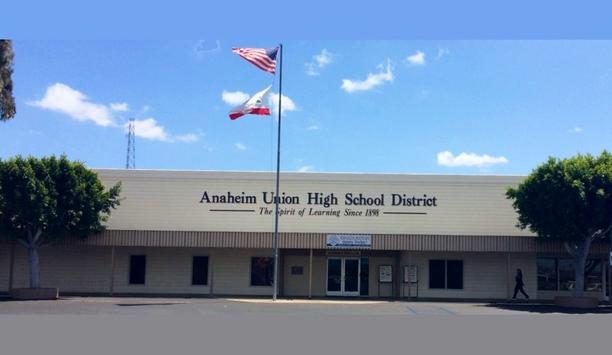 Hanwha Techwin America's Wisenet Q Series 4MP Cameras Safeguard Anaheim Union High School District (AUHSD)
Hanwha Techwin America, a global supplier of IP and analog video surveillance solutions, announced that Anaheim Union High School District (AUHSD), one of the largest school districts in California, has strengthened its security infrastructure with a district-wide solution that includes 1,250 Hanwha Techwin Q series cameras across 20 different locations. Anaheim Union High School District Located just outside of Los Angeles, AUHSD is a public-school district serving portions of the Orange County cities of Anaheim, Buena Park, Cypress, La Palma and Stanton and has an estimated 2,900 employees in 20 different facilities. In total, it serves approximately 29,000 students from grades 7 to 12. Despite its size and expanse, the district was lacking a robust security camera system that could allow administrators to monitor or document incidents on campus. "Other than a few sites with some DVR-based systems, we did not have any security cameras," explained Erik Greenwood, Chief Technology Officer for AUHSD. IP security cameras installed AUHSD decided to strengthen its security infrastructure with a district-wide solution Additionally, as the district continued to grow, so did the seriousness of some of its security issues. After several security incidents and school shootings at other campuses across the U.S., the district faced mounting concerns from the community. AUHSD decided to strengthen its security infrastructure with a district-wide solution that would include IP security cameras at its center. AUHSD officials collaborated with school principals, administrative staff, and local police departments to identify key areas where cameras should be placed, such as gathering points for students and the buildings' main entrances and exits, as well as what specifications the system should have to produce viable footage for law enforcement. Wisenet Q series 4MP cameras The district brought on CA-based integrator, HCI Systems Inc., which recommended Hanwha Techwin's QNV-7080R 4MP Network IR Vandal-Resistant Cameras. The Wisenet Q series 4MP cameras enable high-resolution monitoring with clear images, and the innovative hallway view feature maximizes the area of surveillance in narrow locations, such as school corridors. In addition, these Q series cameras are equipped with IR function, enabling clear, sharp images in dimly lit environments and during the night. Robust set of technical specifications According to Greenwood, the Hanwha cameras were chosen as the key part of the system for several reasons. He said, "We had a very robust set of technical specifications in our RFP, and the image quality, frame rate and light specifications of the Hanwha cameras matched our requirements." In addition to their rich feature set, the Hanwha camera configuration presented a streamlined solution. Greenwood further stated, "We didn't have a large quantity of different camera models which meant we didn't need to keep stock of all sorts of lenses and other accessories. The committee liked that approach from a troubleshooting and ongoing maintenance standpoint." Vandal resistance The vandal-resistant features of the Hanwha cameras were also a big factor in their decision process The vandal-resistant features of the Hanwha cameras were also a big factor in their decision process since the camera domes can easily be cleaned or swapped without having to replace the entire camera. The Hanwha cameras were installed throughout the district in entrances, exits, exterior restroom doors, staff work areas and in general meeting areas. They are helping the district keep eyes on campus vandalism, graffiti, any other potential threats and, in some cases, even monitoring certain personnel issues, such as inappropriate use of school equipment. Campus surveillance When an incident is reported, administrators can quickly access and review the security footage to see what happened. In all, Greenwood said, "It's been a great project that involved everyone and the new cameras have some great qualities." Now that the installation is complete, AUHSD is taking a closer look to see where there may still be some blind spots and exploring where they might benefit from potential expansion.
Featured white papers
Smart Security Cameras: Excellence in Retail
Download
5 Reasons To Integrate Mobile Technology Into Your Security Solution
Download
Automatic Vehicle Identification: State Of The Industry 2020
Download