Hikvision Security Camera Mounts
(1)
Browse Security Camera Mounts
Security camera mount products updated recently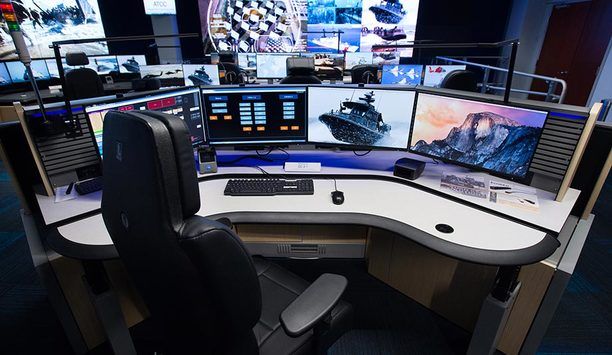 Ergonomic Standards Increase Control Room Productivity
Ergonomics are a critical, but often misunderstood aspect of designing control rooms for security. Ergonomics have a deep impact on the integrity of an operation, and the issue goes beyond the control room furniture. Matko Papic, Chief Technology Officer of Evans Consoles, divides ergonomics into three areas: physical (reach zones, touch points, monitors); cognitive (the individual's ability to process information without overlooking a critical element) and organizational (how the facility operates in various situations; e.g., is it adequately designed for an emergency event?). He says the Evans approach is to determine the precise placement required for each element an operator needs, and then to design and build console furniture to position it there. Basically, the idea is to tailor the control room to the operation. What tasks must an operator perform? Are they manageable or should they be divided up among several operators? Control room design should accommodate the need to collaborate, and be flexible enough to adapt to various situations. It all begins with understanding the information that needs to be processed, says Papic. Increased Productivity In The Workplace Because personnel are often stationed at a specific console, desk or workstation for long hours, physical problems and productivity issues can result, says Jim Coleman, National Sales Manager, AFC Industries. Ergonomically designed furniture and related products have been proven to increase productivity and alleviate physical stress in the workplace. Ergonomic furniture solutions are crafted for the ultimate in safety, adaptability, comfort and functionality. Coleman says AFC Industries can tailor furniture to specific needs and environment. For example, a height-adjustable workstation can be combined with adjustable monitor arm mounts to create a relaxed, comfortable environment. Furniture offers modern designs, comfortable ergonomics, and comprehensive features. Rugged materials withstand the 24/7 use of command control centers. Health Benefits Of Ergonomic Workstations A sedentary office environment is often an unhealthy one. "For people who sit most of the day, their risk of heart attack is about the same as smoking," says Martha Grogan, Cardiologist at the Mayo Clinic. Ongoing research and studies have shown that a change in posture (i.e., using ergonomic sit-to-stand workstations) is an effective means to combat these negative health issues. Using sit-to-stand workstations helps to eliminate musculoskeletal disorders caused by long-term sitting. They can also improve productivity and focus from the increased blood flow. Energy levels can rise and employees burn more calories. Control room design should accommodate the need to collaborate and be flexible enough to adapt to various situations "The ergonomic environment we create for control rooms involves considering every need of the staff at each workstation and their equipment, as well as workflow within the entire room," says Coleman. "From the proper setting of screen focal lengths to sound absorption and glare reduction, each requirement and phase of a control room design is a necessary process to ensure the protection and safety of people and property." Emergency Operations Center "The military has figured out that you are more alert when you are standing," says Randy Smith, President of Winsted, and the realization is guiding emergency operations center (EOC) design toward sit-stand. "As soon as there is an emergency, everybody stands up," Smith adds. Designing EOC environments also requires systems be integrated with annunciating signal lights to facilitate communication among operators. Winsted's sit-stand consoles can be combined with a motorized M-View monitor wall mount, enabling a 60-inch wall monitor to be raised and lowered to match the positioning of the sit-stand console. Larger, wall-mounted screens are easier to use for operators, since a larger monitor size can make it easier to read text on a screen, for example. Combining the larger monitor with sit-stand capabilities provides the best of both options. Many operators today stand for 50 percent of their day, says Smith. Ergonomic standards guide the design of Winsted's control room consoles, including ISO 11064 standards for the design of control centers. The furniture also is designed to accommodate industrial wire management (larger wire bundles), unlike furniture that might be bought in an office supply store. Read part 3 of our Control Rooms series here {##Poll37 - How well do you incorporate ergonomics into your control rooms?##}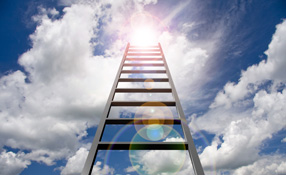 Improving Security System Installations With Acceptance Testing
Endless possibilities for security deployment have been made possible with technological advancements Significant technological advancements have created endless possibilities in how security is not only deployed, but also leveraged by the end user – the customer. For example, customers can now view surveillance at eight different offices in eight different states from a single, central location. A security director can manage an enterprise-wide access control system, including revoking or granting access control privileges, for 10,000 global employees from the company's headquarters in Chicago. However, with that increased level of system sophistication comes an added level of complexity. After successfully completing the installation of a security system, integrators are now expected to formally and contractually prove that the system works as outlined in the project specification document. Tom Feilen, Director of National Accounts for Koorsen Security Technology explains that this formal checks and balance process is gaining momentum in the security industry. The step-by-step process of Acceptance Testing is more commonly being written into bid specifications, especially for projects that require the expertise of an engineer and/or architect. Simply put, it is a way for the end user to make sure the system they paid for works properly and is delivered by the integrator as outlined in the project's request for proposal. While Acceptance Testing can be a time consuming process, it is a valuable industry tool. It is estimated that at least 95 percent of integrated security systems today have been brought through the Acceptance Testing process. Security systems have become more complicated in recent years. The introduction of IP-based, enterprise-wide and integrated solutions have all opened the door to more sophisticated access control and surveillance systems than ever thought possible. This process can vary depending upon the size of the project, but for a larger scale project, it is not uncommon for Acceptance Testing to take several weeks from start to finish. This timeline can be especially lengthy when the project involves hundreds of devices, such as access control readers, surveillance cameras, video recorders, intrusion sensors, and intercom systems. Most integrated security systems today have been brought through the Acceptance Testing process What is involved in the Acceptance Testing process? While the specific process can vary from integrator to integrator, many follow a similar process with their customer to ensure the system works accurately and that the customer has the proper certification documentation. The initial part of the process typically involves generating a report of each device installed as part of the system. This list enables the systems integrator to systematically test each device ensuring that individual devices are not specific points of failure for the overall system. For example, in a building equipped with a system that automatically releases the egress doors upon the fire alarm activation, it is important to make sure each door's electro-magnetic locking system is operating properly. The systems integrator would not only test that a door releases when the fire alarm sounds, but also to make sure the access control system is notified if the door is propped open or held open longer than in normal usage parameters. For a door that is also monitored by a surveillance camera, part of the testing would also involve making sure that an image being transmitted to a video monitor is coming from the correct surveillance camera and that the actual angle of the image is what the customer has requested and is correctly labeled as such. If a device does not function as it should, it is then added to a punch list that would require the systems integrator to repair that device within a certain period of time. Once repairs are made, the system integrator would then submit a letter to the client stating that every device has been tested and works properly. It is also important for the integrator that once the testing process is complete to obtain a customer sign off (Certificate of Acceptance) on all systems tested and documentation provided. This limits liability once the system is turned over. From a safety perspective, Acceptance Testing is also used to verify that T-bars and safety chains are installed on cameras that are mounted in drop ceilings. It can confirm that panels are mounted in a room that is properly heated and cooled to avoid major temperature swings. Also, as part of the Acceptance Testing checklist, it can insure that power supplies that drive all the security systems are properly rated with the recommended batteries for back-up. And, that emergency exist devices or card readers are not mounted more than 48-inches above ground. An Acceptance Testing process serves to protect the end user's investment After the project is complete, Acceptance Testing protects both parties involved against liability issues. One example is if the building has a fire and the functionality of the life safety system comes into question. Acceptance Testing can be used to prove that the system was able to function as specified and dispel any concerns about its performance. At that time, all close out sheets are turned in, along with as-built drawings and a manual providing a complete listing of each device and system installed. Today, these manuals not only come in paper form as part of a large binder, but also digital files saved to a disc. The benefit of providing the customer with a binder or documentation of the system is that should the end user/customer replace the person who manages security at the company, valuable information will not leave with that former employee. While this checklist to close out a project may appear trivial at first, it is an important part of the security project process. By implementing an Acceptance Testing program, it serves to protect the end user's investment, ensuring that the systems integrators hired for the project is knowledgeable and provides quality work. For the integrator, it helps towards the end goal of a satisfied customer.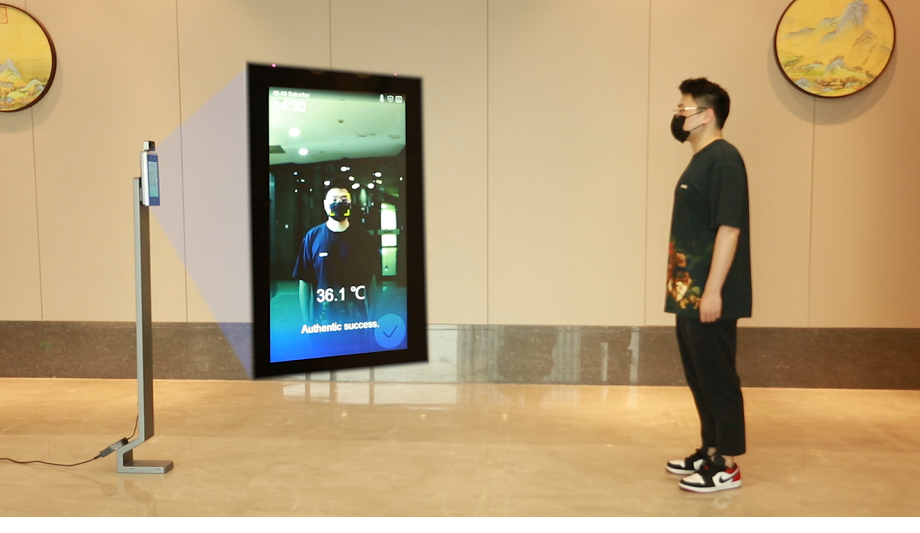 Hikvision Introduces MinMoe And Flow Control Solutions For Density Control, Temperature Screening, Mask Detection And Access Control
Businesses are now gradually reopening in many countries, and people can return to restaurants, office buildings, and public spaces. A safe reopening process will rely heavily on effective public health strategies, including increased testing for the virus, social distancing, occupancy restrictions, and cleaning and disinfection activities. In many countries, temperature measurement and the wearing of masks have been commonly made mandatory in both business and public environments. While social distancing and occupancy restrictions are considered necessary in public areas such as shopping malls and transportation hubs, workplaces like office buildings and industrial parks are looking for solutions featuring authorized entries with confidence. In lifting the restrictions for businesses and public areas, innovative video technologies can also help organizations meet and exceed health guidelines for safe and effective reopening. Temperature screening at entry The Centers for Disease Control and Prevention (CDC) in the United States, a very well-known public health organization, have issued new guidelines for reopening offices. The CDC advises daily health checks including temperature screenings before employees enter a workplace. To achieve this, security cameras equipped with thermographic video technology can be an effective tool for rapid and safe initial temperature screening. Applications include, for example, schools, industrial parks, hospitals, office buildings, malls and hotels, etc. Hikvision's temperature screening solutions offer various product types including installed thermographic cameras, handheld thermographic cameras, metal detector doors, and MinMoe access terminals that can be flexibly deployed for a wide range of applications. Video monitoring for mask compliance Wearing masks is recommended as a measure to contain respiratory droplets and protect the general public. Masks are also commonly included in worldwide health guidelines towards reopening. Store managers also need to identify and mitigate areas where shoppers may congregate Hence, compliance with this guideline has become crucial to many organizations. Video technology can help monitor the use of protective masks in clever and unobtrusive ways. AI algorithms can detect whether a person is wearing a mask. The system then triggers a pre-defined action if no mask is detected, such as, for example, a voice prompt or a link to an access system to deny entry. This provides a simple way to monitor the situation, or even to remind people of the rules. Hikvision's thermal and AcuSense cameras, as well as MinMoe temperature screening terminals are equipped to detect masks. A specialized interface on Hikvision's DeepinMind NVRs can also be used to visually display temperature and mask status together, making monitoring much easier. Crowd density control Social distancing plays an important role in "flattening the curve" in the spread of the coronavirus. These technologies use people counting and 3D modeling to measure the distance between people accurately In various countries, the recommended physical distancing might differ slightly, but maintaining a distance of a meter or more (3-6 feet) will remain a key recommendation of health authorities. In addition, store managers also need to identify and mitigate areas where shoppers may congregate, so as to ensure safe shopping spaces. Technologies incorporating social distancing and occupancy detection can be put into places like these to assist the process. Hikvision Flow Control Hikvision's Flow Control system utilizes highly accurate people counting technology. A clear, dynamic display and real-time alerts ensure pre-defined capacity thresholds are never exceeded, even in locations with multiple entrances and exits, such as, for example, shopping malls and supermarkets. Video solution provides the necessary features and functionalities to assist with the process of social distancing A digital sign can be integrated at entrance areas to display real-time occupancy data, as well as temperature and mask information, letting customers know when it is safe to enter premises. In waiting areas such as cash registers in supermarkets and indoor ATMs in malls, Hikvision's video solution provides the necessary features and functionalities to assist with the process of social distancing. These technologies use people counting and 3D modeling to measure the distance between people accurately. The exact measurement can be adjusted, well within the social distancing minimum separation guidelines. Touch-free access control Schools and workplaces have previously made use of traditional access control and time attendance systems such as ID card swiping, PIN codes, or fingerprint scans, which require staff and students to frequently touch shared surfaces. This only increases the risk of spreading infection. With touch-free access control terminals, organizations can not only eliminate the risk, but greatly enhance their daily operational efficiency. Hikvision's MinMoe temperature screening terminals unify temperature screening, mask detection, and access control & time attendance in one model. The system only grants entries when the guidelines are met, which is particularly useful in highly-populated workplaces like industrial parks and office buildings.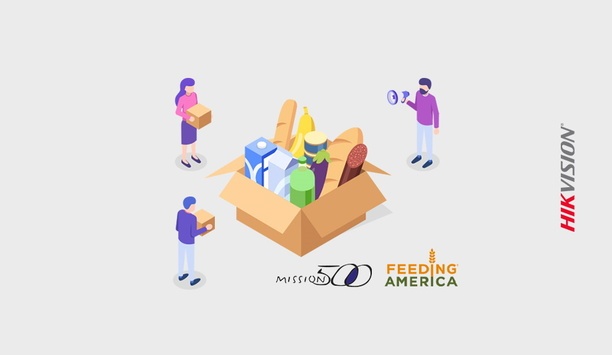 Hikvision USA Donates Funds To The Security Industry's COVID-19 Relief Response Project
Hikvision USA announces it is donating $5,000 to help kick off the Security Industry's COVID-19 Relief Response project, organized by Mission 500. Mission 500, a non-profit organization that works with the security industry to serve the needs of children and communities in crisis, has partnered with Feeding America, the largest domestic hunger-relief organization, with the goal of providing 'one million meals' to families in need across the U.S. Creating unprecedented uncertainty Hikvision's donation will be used as matching funds for the first $5,000 donated to the project. Please click here to learn more about Mission 500's 'Million Meal Challenge' and to make a donation. Hikvision is always happy to partner with Mission 500 and it is pleased to work with Feeding America for the first time. For every $1 donated, Feeding America is able to provide 10 meals to families through its network of 200 foodbanks. "The COVID-19 crisis has created unprecedented uncertainty. With schools closed and many people out of work, hunger is a dire problem in our communities," said Marianne Chew, Hikvision USA Director of Marketing. "Working together, we can make a difference. Hikvision USA is very grateful to have the opportunity to work with Mission 500, Feeding America, and others in the security industry to support children and families in need," she added. Showing collective strength Ken Gould, Chairman of the Board, Mission 500 said that the security industry has repeatedly shown its collective strength. "Hikvision's donation to this initiative will provide 50,000 meals to children and families across the US, and Hikvision is inviting the people and companies in the industry to match this, as the first step in reaching the one million meal mark." Every year Hikvision employees participate in numerous Mission 500 volunteer events including the Security 5/2K, the Puerto Rico service trip where Hikvision employees helped victims of Hurricane Maria rebuild their homes, and kit building events for Title 1 school children in Connecticut and Florida.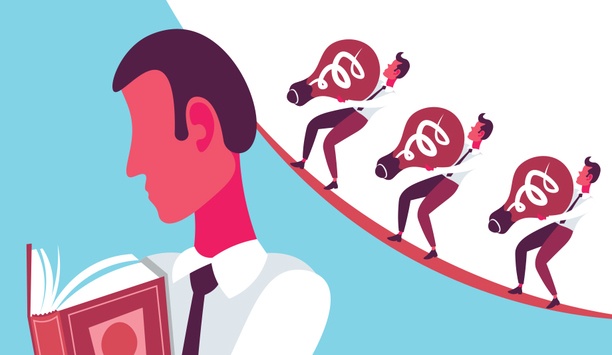 Our Top-10 Click-Worthy Articles in 2019 Highlighted Changing Industry Trends
The physical security industry is moving fast. Evolving risks, new technologies and business changes all converged and had a profound impact on the industry in 2019. Looking back at our top articles of the year – as measured by those that received the most "clicks" at our website – provides a decent summary of how the industry evolved this year. Timely and important issues in the security marketplace dominated our list of most-clicked-upon articles in 2019. In the world of digital publishing, it's easy to know what content resonates with the security market: our readers tell us with their actions; i.e., where they click. Let's look back at the Top 10 articles we posted in 2019 that generated the most page views. They are listed in order here with a brief excerpt. 1. Schneider Electric to Sell Pelco to Private Equity Firm Schneider entered exclusive negotiations with Transom Capital Group, a U.S.-based private equity firm, to sell the Pelco business unit. Pelco is a security industry stalwart and global specialist in the design, development, and delivery of end-to-end video surveillance solutions and services including cameras, recording and management systems software. 2. High-Tech Drones, Robots and Counter-Drone Solutions on Display From robots to drones to counter-drone solutions, a range of new technologies [was] displayed at ISC West 2019. The Unmanned Security Expo [included] a dedicated complimentary education theater for attendees offering sessions on a range of topics. Also included [were] demos of the best UAVs (unmanned aerial vehicles), UGVs (unmanned ground robotics and vehicles) and autonomous systems on the market. 3. Hikvision and Dahua Banned from Buying U.S. Exports In effect, inclusion on the "entities" list restricts the export of equipment to the two companies because of their alleged involvement in "human rights violations and abuses" related to a Chinese government campaign of repression, mass arbitrary detention, and high-technology surveillance against minority groups. Hikvision and Dahua have contracts to sell equipment that provides video surveillance capabilities in the Xinjiang Uighur Autonomous Region (XUAR) of China. 4. The many faces of today's facial recognition technology Used proportionately and responsibly, facial recognition can and should be a force for good. It has the ability to do a lot more to increase security in the future. From street crime to airport security, all the way through to helping those battling addiction, the technology can take security and operations to new heights. 5. Security Industry Trends to Be Led by Focus on Cyber Security In 2019 With a more open, connected environment come cyber-risk and data privacy concerns – which is why, in the Security Industry Association's 2019 Security Megatrends, cybersecurity's impact on the physical security industry ranks number one on the list. Cybersecurity is affecting all areas of the industry landscape, from security implementation to attracting top talent to the workforce. 6. Open Supervised Data Protocol (OSDP): The Gold Standard for Access Control Installations The Open Supervised Data Protocol (OSDP) is now the industry's gold standard for physical access control installations. It was designed to offer a higher level of security with more flexible options than the aging, de facto Wiegand wiring standard. OSDP, first introduced in 2011 by the Security Industry Association (SIA), continues to evolve with significant manufacturer input. 7. Honeywell Embracing AI, Reinvesting in Video Portfolio Although uses for artificial intelligence (AI) are still emerging in security, Honeywell sees an important role for AI in building a connected system to ensure the safety and security of a building, and more importantly, its occupants. AI allows end users to go beyond monitoring activity on a surface level to really understand the scene – from who exactly is in the area to what they might be doing. 8. A Secured Entrance Is the First Defense Against an Active Shooter What the majority of venues [of recent active shooter incidents] have in common is they all have a front entrance or chokepoint for anyone entering the facilities, which is why any active-shooter plan must include a strategy to secure that entry point. 9. Debunking the Myths of the Security of Access Control Systems One of the areas where we see continued confusion is around access control systems (ACS) that are deployed over networks, particularly in relation to mobile access, smart cards, and electronic locks. These technologies are often perceived as being less secure and therefore more vulnerable to attacks than older ACS systems or devices. In the interest of clearing up any confusion, it is important to provide good, reliable information. 10. At Chubb Fire and Security, Ethics is a Core Concept with Practical Impact Ethics discussions begin for employees at Chubb when they join the company; clear instructions about ethics are included as part of employee induction. There are nine modules of ethics training during employee orientation, and a discussion with an Ethics and Compliance Officer is part of the onboarding process.
Featured white papers
Automatic Vehicle Identification: State Of The Industry 2020
Download
How Analytics Engines Mitigate Risk, Ensure Compliance And Reduce Cost
Download
11 Considerations For Embedded System RFID Readers
Download