LILIN Surveillance Camera Lighting
(6)
Browse Surveillance Camera Lighting
Security camera lighting products updated recently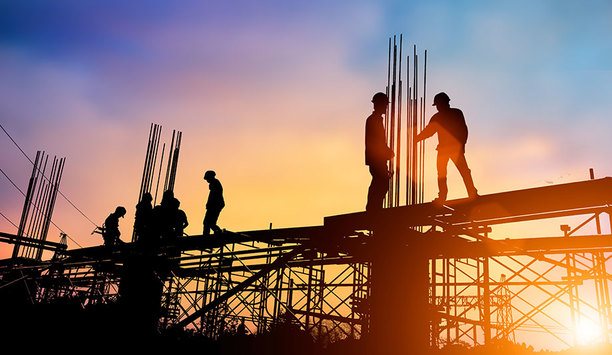 Development Of Integrated Thermal Imaging Technology Into Evolving Market Verticals
Global and domestic threats have highlighted the need for tighter security across all verticals. One of the technologies that has redefined situational awareness and intrusion detection is thermal imaging. Once a technology exclusively manufactured for the military operations, thermal cameras today are deployed across hundreds of security applications and continue to see strong demand in existing and emerging commercial markets. With thermal technology, security personnel can see in complete darkness as well as in light fog, smoke and rain Technology Overview And Early Adoption What distinguishes thermal cameras from optical sensors is their ability to produce images based on infrared energy, or heat, rather than light. By measuring the heat signatures of all objects and capturing minute differences between them, thermal cameras produce clear, sharp video despite unfavorable environmental conditions. With thermal technology, security personnel can see in complete darkness as well as in light fog, smoke and rain. Originally a military developed, commercially qualified technology, the first thermal cameras for military and aircraft use appeared in the 1950s. By the 1960s, the technology had been declassified and the first thermal camera for commercial use was introduced. However, it wasn't until the late 1990s - when FLIR Systems introduced a camera with an uncooled thermal detector - when the technology began to see substantial adoption beyond government defense deployments. Installations At Critical Infrastructure Sites In the 2000s, industrial companies were some of the first adopters of thermal, using the technology for predictive maintenance to monitor overheating and machine malfunctions. In the years following the September 11 terrorist attacks in 2001, there was an increase in thermal camera installations across critical infrastructure sites. Stricter security requirements drove the deployment of thermal cameras for perimeter protection, especially in the nuclear power sector. Thermal cameras produce clear video in daylight, low light or no light scenarios and their sharp images result in higher performing analytics In 2010, the U.S. Nuclear Regulatory Committee released its 73.55 policy, which states nuclear facilities must "provide continuous surveillance, observation and monitoring" as a means to enhance threat detection and deterrence efforts onsite. Because thermal cameras produce clear video in daylight, low light or no light scenarios and because their sharp images result in higher performing analytics, thermal cameras quickly became the preferred option for nuclear facilities. Likewise, following the 2013 sniper attack on PG&E Corporation's Metcalf transmission substation, the Federal Energy Regulation Commission introduced the Critical Infrastructure Protection Standard 014 (CIP-014). The policy requires utilities to identify threats to mission critical assets and implement a security system to mitigate those risks. This statute also led to more thermal installations in the utility sector as thermal cameras' long-range capabilities are ideal for detection of approaching targets beyond the fence line. The demand from both industrial and critical infrastructure entities, as well as other factors, helped drive volume production and price reduction for thermal, making the technology more accessible to the commercial security marketplace. Commercial Applications In recent years, the increasing affordability of thermal cameras along with the introduction of new thermal offerings has opened the door to new commercial applications for the technology. In the past, thermal cameras were designed for applications with enormous perimeters, where the camera needed to detect a human from 700 meters away. Locations like car dealerships, marinas and construction supply facilities can be protected by precise target detection, thermal analytic cameras providing an early warning to security personnel Today, there are thermal cameras specifically designed for short- to mid-range applications. Developed for small to medium enterprises, these thermal cameras ensure property size and security funds are no longer barriers to adoption. Lumber yards, recreation fields and sports arenas are some of the commercial applications now able to implement thermal cameras for 24-hour monitoring and intrusion detection. Affordable thermal cameras with onboard analytics have become attractive options for commercial businesses Innovation And Advancements Innovation and advancements in the core technology have also spurred growth in thermal camera deployment, providing faster image processing, higher resolution, greater video analytic capabilities and better camera performance. In particular, affordable thermal cameras with onboard analytics have become attractive options for commercial businesses that need outdoor, wide area protection. Car dealerships, marinas and construction supply locations all store valuable merchandise and materials outside. Without protection, these assets are vulnerable to vandalism and theft. However, by providing precise target detection, thermal analytic cameras provide an early warning to security personnel so that they can intervene before a crime is committed. By helping to deter just one incident, the thermal solution delivers a clear ROI. New Market Opportunities Not only are there more thermal cameras in use today than ever before, but there are also more thermal sensors being integrated with other multi-sensor systems, driving the adoption of thermal in new markets. For large perimeter surveillance applications, thermal is repeatedly being integrated with radar and drones to expand situational awareness beyond the point of fixed cameras. Users get immediate, accurate alerts of approaching targets and evidentiary class video for target assessment In the commercial market, thermal imagers are combined with optical sensors, analytics and LED illuminators into one solution that integrates with central monitoring station platforms. By bringing these technologies together, users get immediate, accurate alerts of approaching targets and evidentiary class video for target assessment. The result is a lower number of false positives, reducing the total cost of ownership for the solution. These multi-sensor solutions also feature two-way audio capabilities, which enable remote security officers to act as "virtual guards" and speak to intruders in real-time to dissuade them from illegal activity. The introduction of solutions that integrate all these state-of-the-art technologies under one unit reduces the amount of capital and infrastructure needed for deployment. Consequently, more small businesses and alarm monitoring companies can implement advanced perimeter security technologies like thermal sensors, some for the very first time. Thermal cameras have gone from military defense devices to widespread commercial security cameras Multi-Sensor Thermal Solutions Multi-sensor solutions featuring thermal are quickly gaining traction and opening the door to new business opportunities for the security channel. One of the primary reasons for the strong market interest in these systems is they enable integrators to increase their recurring monthly revenue (RMR). With intense price competition and eroding margins on CCTV equipment, integrators have to rely on RMR to grow their businesses. Offering remote video monitoring services and virtual guarding technologies is one of the best ways to do so. Additionally, there is a clear demand for it. Central stations are continually looking for new technologies to offer their customers and businesses are interested in economical alternatives to physical guards. In conclusion, thermal cameras have gone from military defense devices to widespread commercial security cameras that are a substantial segment of the outdoor security protection market. From nuclear power plants to construction locations, thermal technology is being implemented to secure sites around the globe.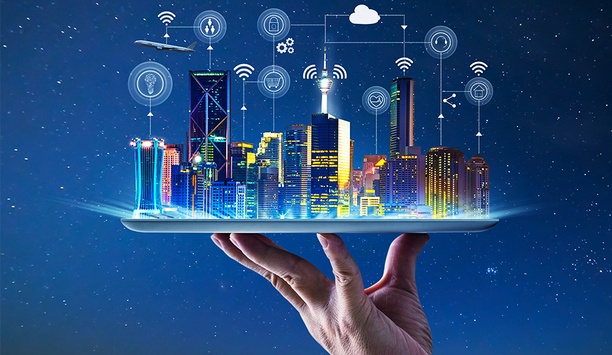 Security And Safety Drive Smart Building Strategies For The Future
Johnson Controls recently unveiled the findings of its 2018 Energy Efficiency Indicator (EEI) survey that examined the current and planned investments and key drivers to improve energy efficiency and building systems integration in facilities. Systems integration was identified as one of the top technologies expected to have the biggest impact on the implementation in smart buildings over the next five years, with respondents planning to invest in security, fire and life-safety integrations more so than any other systems integration in the next year. As advanced, connected technologies drive the evolution of smart buildings, security and safety technologies are at the center of more intelligent strategies as they attribute to overall building operations and efficiencies. SecurityInformed.com spoke with Johnson Controls, Building Solutions, North America, VP of Marketing, Hank Monaco, and Senior National Director of Municipal Infrastructure and Smart Cities, Lisa Brown, about the results of the study, smart technology investments and the benefits of a holistic building strategy that integrates security and fire and life-safety systems with core building systems. Q: What is the most striking result from the survey, and what does it mean in the context of a building's safety and security systems? The results show an increased understanding about the value of integrating safety and security systems with other building systems Hank Monaco: Investment in building system integration increased 23 percent in 2019 compared to 2018, the largest increase of any measure in the survey. When respondents were asked more specifically what systems they we planning to invest in over the next year, fire and life safety integration (61%) and security system integration (58%) were the top two priorities for organizations. The results show an increased understanding about the value of integrating safety and security systems with other building systems to improve overall operations and bolster capabilities beyond the intended function of an individual system. Q: The survey covers integration of fire, life safety and security systems as part of "smart building" systems. How do smarter buildings increase the effectiveness of security and life safety systems? Hank Monaco: A true "smart building" integrates all building systems – security, fire and life-safety, HVAC, lighting etc. – to create a connected, digital infrastructure that enables individual technologies to be more intelligent and perform more advanced functions beyond what they can do on their own. For example, when sensors and video surveillance are integrated with lighting systems, if abnormal activity is detected on the building premise, key stakeholders can be automatically alerted to increase emergency response time. With integrated video surveillance, they also gain the ability to access surveillance footage remotely to assess the situation. When sensors and video surveillance are integrated with lighting systems abnormal activity on the premise can automatically be detected Q: How can integrated security and life safety systems contribute to greater energy efficiency in a smart building environment? Hank Monaco: Security, fire and life-safety systems can help to inform other building systems about how a facility is used, high-trafficked areas and the flow of occupants within a building. Integrated building solutions produce a myriad of data that can be leveraged to increase operational efficiencies. From an energy efficiency standpoint, actionable insights are particularly useful for areas that are not frequently occupied or off-peak hours as you wouldn't want to heat or cool an entire building for just one person coming in on the weekend. When video surveillance is integrated with HVAC and lighting systems, it can monitor occupancy in a room or hallway. The video analytics can then control the dimming of lights and the temperature depending on occupant levels in a specific vicinity. Similarly, when access control systems are integrated with these same systems, once a card is presented to the reader, it can signal the lights or HVAC system to turn on. In this example, systems integration can ultimately help enable energy savings in the long run. Security and life safety systems contribute to help enable greater energy efficiency and energy savings in the long run Q: What other benefits of integration are there (beyond the core security and life safety functions)? Hank Monaco: Beyond increased security, fire and life-safety functions, the benefits of systems integration include: Increased data and analytics to garner a holistic, streamlined understanding of how systems function and how to improve productivity Ability to track usage to increase efficiency and reduce operational costs Enhanced occupant experience and comfort Increased productivity and workflow to support business objectives Smart-ready, connected environment that can support future technology advancements Q: What lesson or action point should a building owner/operator take from the survey? How can the owner of an existing building leverage the benefits of the smart building environment incrementally and absent a complete overhaul? Lisa Brown: Johnson Controls Energy Efficiency Indicator found that 77% of organizations plan to make investments in energy efficiency and smarter building technology this year. This percentage demonstrates an increased understanding of the benefits of smart buildings and highlights the proactive efforts building owners are taking to adopt advanced technologies. There is an increased understanding that buildings operate more effectively when different building systems are connected As smart buildings continue to evolve, more facilities are beginning to explore opportunities to advance their own spaces. A complete overhaul of legacy systems is not necessary as small investments today can help position a facility to more easily adopt technologies at scale in the future. As a first step, it's important for building owners to conduct an assessment and establish a strategy that defines a comprehensive set of requirements and prioritizes use-cases and implementations. From there, incremental investments and updates can be made over a realistic timeline. Q: What is the ROI of smart buildings? Lisa Brown: As demonstrated by our survey, there is an increased understanding that buildings operate more effectively when different building systems are connected. The advanced analytics and more streamlined data that is gathered through systems integration can provide the building-performance metrics to help better understand the return on investment (ROI) of the building systems. This data is used to better understand the environment and make assessments and improvements overtime to increase efficiencies. Moreover, analytics and data provide valuable insights into where action is needed and what type of return can be expected from key investments.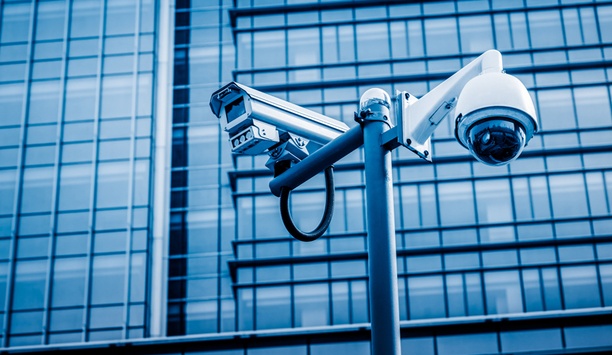 How To Enhance IoT Applications With Network Video Surveillance
Remember the old adage "The whole is greater than the sum of its parts?" Nowhere is that truism more evident than when you add network video to the current generation of Internet of Things (IoT) solutions. Whether we're talking about industrial IoT applications, "Smart – X" (city, building, parking etc.) or retail operations, integrating network video into the solution provides value far beyond simple situational awareness. Optimising Sophisticated Video Technology When video systems first moved from analog to digital and then became part of the IoT world, they were primarily used to provide visual validation of sensor-detected events. For instance, if an industrial controller sensed an environmental issue such as a temperature exceeding set threshold maximum limits, the sensor would trigger the management software to notify the operator that this event had occurred. The operator could then pull up the video feed of the closest camera and observe the area remotely. While this application is simple, it shows how video enhances sensor management. As edge devices, such as sensors and network video become more intelligent, the interactions between systems are growing in sophistication and generating even greater value than each system could provide on its own. To appreciate how these smart applications are being used to improve overall efficiencies and profitability, let's delve into three areas where they're being deployed: intelligent buildings, smart cities, and smart retailing. By overlaying intelligent operational sensors with intelligent video, it's now possible to automate lighting levels based on motion detection Video-based Operational Analytics Applying intelligent monitoring to environmental equipment (HVAC) makes it easy for building owners and property managers to determine existing operating costs based on current equipment performance. They can then compare that amount to the cost of upgrades and potential cost savings over time. Lighting is another significant operating cost within building management. By overlaying intelligent operational sensors with intelligent video (light sensors), it's now possible to automate lighting levels based on motion detection. Lights can automatically turn on or off, brighten or dimmed, to eliminate wasteful energy consumption. With the addition of occupancy analytics via intelligent video, property managers can determine what caused the motion and learn other operational details such as occupancy counts. Did someone walk through and area causing lighting to turn on or up? Did they dwell in this area? These specifics can help managers efficiently optimize lighting controls and reduce the overall operating cost of the property. Businesses are also using smart applications to optimize allocation of desk space and conference areas. For instance, intelligent video can determine conference room occupancy (in use, number of people in room, free space even though showing booked) far better than stand-alone motion sensors. When tied to automated room assignment systems, the additional statistics provided by video analytics might suggest room changes based on room size and number of attendees through back-office applications such as Microsoft Outlook. These examples are just a few of a growing list of available video-based operational analytics currently on the market. Video Analytics In Smart Cities Initial forays into smart city technologies such as smart lighting, smart grid, smart parking and so on relied on standalone sensor technologies. Their capabilities were good but limited. Smart Lighting for instance would use basic light detectors to turn street lighting. Smart Parking and traffic systems would use weight sensors to trigger vehicle counts, traffic signal changes or determine if a parking space was in use and paid for. Augmenting these applications with intelligent video and analytics, however, opens up a whole new world of additional details. In Smart Lighting, the video sensor can now trigger a change in lighting based on rules such as vehicular and pedestrian events. Video analytics can yield additional metadata such as vehicle type (commercial versus public use). Smart Parking becomes much more effective when you can begin to provide vehicle detail such as vehicle type or other information based on license plate recognition. These additional details can help parking lots operate more efficiently and offer value-added services like space reservation and open space location notifications. Augmenting smart city applications with intelligent video and analytics opens up a whole new world of additional details Smart Grid offers some less obvious but equally valuable system augmentation capabilities. We often associate Smart Grid with simple automated meter reading but these systems also traverse critical power infrastructure. Solution providers in this arena are now offering heightened asset and perimeter protection via integration of network-based radar detection with video and audio analytics. This strategic mix of technologies can be used to minimize false detection alarms, turn on/off or change lighting levels and point cameras to areas of interest for extremely effective and cost-effective perimeter security. Network video For Retail Intelligence Retailing was one of the earliest adopters of smart device integration with network video and video analytics to support loss prevention and customer safety. They've been using video to analyze customer traffic and behavior in order to improve product placement, increase product sales, as well as cross-sell related items. Adding programmable "Digital Signage" to the mix created new opportunities to display targeted messages based on viewer demographics about additional products and services of potential interest. Integrating network video with point-of-sale terminals to reconcile cash register receipts, adding heat mapping analytics to study customer foot traffic patterns, measuring check out wait times to increase employee productivity and efficiency as well as improve the customer experience are just some of the ways retailers have applied the principles of IoT to their advantage. Overlay intelligent building controls and you can see the exponential power of integrating intelligent video with other IoT devices and systems. Retailing was one of the earliest adopters of smart device integration with network video and video analytics to support loss prevention and customer safety Minimizing Metadata Overload Smart application integration produces an enormous amount of metadata. Collecting, transporting and synthesising this data into meaningful business intelligence can be daunting. It requires disciplined use of resources from the network infrastructure transporting the data locally to the various cloud technologies (private cloud, hybrid cloud, public cloud) storing and disseminating it securely. Generally smart sensor data is fairly light weight in terms of actual data transmitted. Adding video elements can significantly increase bit-rate (bandwidth and storage) requirements. This highlights the need for the video to be more intelligent and interactive with the intelligent sensor and edge device technologies so that resources can be used more efficiently. Smart applications let you do that. You can fine tune video rules and optimize transmission based on retention value. You can program the video to sensor triggers or events, transmitting lower frame rate and resolution video for less interesting video and increasing the video settings when higher quality video is more relevant and valuable based on these sensor triggers. The back-end collectors of sensor metadata are becoming more mainstream and easier to operate. In many sectors, service providers are offering management of this sensor output "As a Service." As smart IoT technology continues to mature, the benefits of integration between network video systems and other network solutions will only get better. We're already seeing greater efficiency in operations as well as higher quantifiable returns on investment through cost savings and more in-depth, usable business intelligence.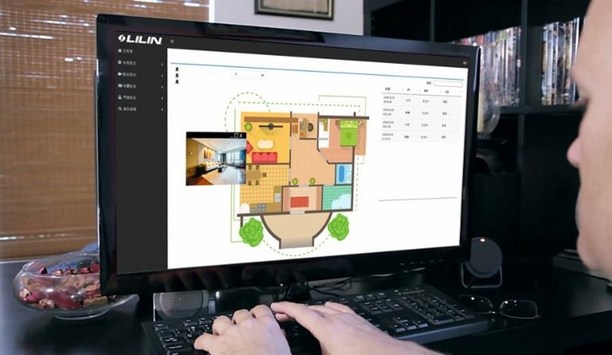 LILIN Americas Launches An Advanced And Easy-To-Install Access Control System For Building Security
With security threats on the rise, LILIN Americas is answering the call by introducing an advanced yet easy-to-install Access Control System for monitoring entry to a building, resulting in a safer environment for personnel and assets. When integrated with other platforms such as IP cameras, fire alarms, and sensors, the system provides a layered security approach that significantly enhances peace-of-mind and acts as a deterrent for theft and vandalism. "The LILIN Access Control System is a single, streamlined and secure solution that can be controlled remotely and customized to individual requirements, from the simple to the most challenging," said Joe Cook, Vice President and General Manager of LILIN Americas. It tracks when employees enter and exit a building, creating an audit trail of data that can be analyzed for actionable insights" "Besides keeping intruders out, it tracks when employees enter and exit a building, creating an audit trail of data that can be analyzed for actionable insights. It also empowers administrators to restrict the locations each employee can enter, so they can set levels of security that balance safety and convenience." Reduces installation time Designed to work seamlessly together, the building blocks of the LILIN Access Control System are: TCP/IP Single Door RFID Card Reader and PIN Controller (AR2015) PoE Relay Box (ARR2010E) TCP/IP Multi- and Single-door Control Panels (AC1082, ACW10120) AC/DC Power Supply (PMH-PSU330) LILIN Access Control Software Various combinations of the hardware platform are installed depending on the three available configurations – Standalone mode, Standalone with PoE mode, or Mixed mode. By using only what hardware they need, LILIN customers can significantly reduce installation time and total cost of ownership, while achieving operational efficiencies and gaining greater visibility into their security environment. Gateway to unified access control Standalone and Standalone with PoE modes are targeted primarily at small commercial and select residential applications, while Mixed mode is recommended for enterprise-level deployments with Wiegand readers and integrates with LILIN's advanced Navigator series recording solutions. The software's multi-level mapping feature lets users monitor up to three live cameras at each intrusion area The web-based Access Control software provides a gateway to unified access control, enabling administrators to manage all of their security devices on a single interface. For example, the software's multi-level mapping feature lets users monitor up to three live cameras at each intrusion area, while logging the event in real time. If an alarm event occurs, the administrator is sent an e-mail notification and the software brings up live video on the screen for viewing. Capacity to store 20,000 card holders LILIN Access Control Software enables logged events to be fully searchable for later analysis, a process that is made easier by the software's ability to display individual logs with a snapshot of the person involved and employee information, if available, along with recorded surveillance video. Tampering with a card reader, forcing open a door, insufficient permissions, or propping open a door for an extended period of time are all events that would set off an alarm. Scalability of an access control system allows it to handle growing security concerns, whether it is hiring more employees or building an addition to a home. The LILIN system has the capacity to store up to 20,000 card holders and 65,500 events with support for a maximum of 1000 doors with three cameras per door. It also features high assurance Anti-Passback protection to prevent cardholders from double entering or exiting a door with a single card, along with a duress code to input for opening a door and sending an alarm.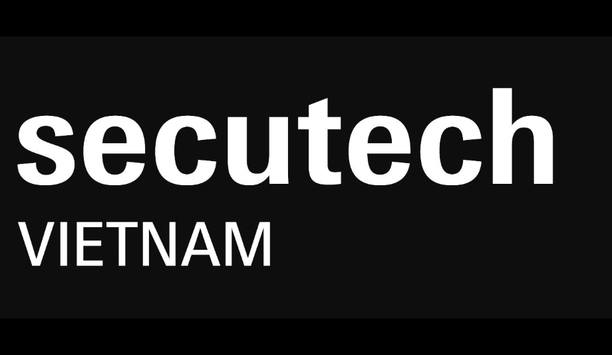 Security Vietnam 2019 Receives More Exhibitor Participation Than Previous Years
According to Ms Regina Tsai, the Deputy General Manager of Messe Frankfurt New Era Business Media Ltd, the key for exhibitors is to tap into the diverse pool of trade visitors that will be filtering through the halls of the fair next month: "As Vietnam's largest business platform for safety, security, fire and smart building products, the fair is able to attract the right mix of decision makers and purchasing managers from across the region's growing vertical markets. From the standpoint of exhibitors, the fair is an ideal place to showcase new solutions." She added: "We are delighted to be setting a new record for exhibitor participation and we are looking forward to hosting a productive three days of business at next month's show." Another strong turnout Last year, the fair achieved its highest ever visitor turnout as over 13,800 buyers journeyed to the show Last year, the fair achieved its highest ever visitor turnout as over 13,800 buyers (2017: 12,097) journeyed to the show. Thanks to this year's uptick in exhibitor numbers, fair organizers are anticipating another strong turnout from channel players, including distributors, systems integrators and end users from factories, industrial zones, hotels and construction projects. Exhibitors will hail from 21 countries and regions, including industry pioneers in their respective fields such as Avigilon, Bosch, Hanwha Techwin, Hitron, KPS, LILIN, PHUC BINH, Nha An Toan (a distributor of Hikvision and ABB products), and ZKTeco. Strong distribution channels Algatec, a renowned brand name in the global security lock sector, after exhibiting consecutively at Secutech Vietnam for seven years, commented that, "Secutech Vietnam has always been an effective platform for us to network and interact with our local channel partners as well as industry players from surrounding countries. Through the show, we can showcase our products and develop our presence in this region. This will eventually enable us to build strong distribution channels," said Ms Shirley Ng from the company's sales and marketing division. Secutech Vietnam this year, held concurrently with SMAbuilding, will bring together best-in-industry systems and solutions, including product categories from surveillance cameras and video analytics software to access control and management platforms. For added value, and to meet demands from the smart factory and smart building sectors, the solutions not only focus on security, but also management efficiency and energy savings. Smart factory sectors Fire and Safety Vietnam will return at the fair for its 12th edition While the smart building and smart factory sectors are recurring themes at the show, the fair will also provide coverage to the smart city, smart transportation and smart hotel sectors. The Singapore Pavilion will accommodate leading-edge suppliers in the shape of Kedacom, Force21, Multron, Servo Dynamic, Worldtags, Ubergard and Teleradio, who will showcase a variety of network cameras, management platforms, RFID products, biometric solutions and more. With support from the Fire Department, Ministry of Public Security, Fire and Safety Vietnam will return at the fair for its 12th edition. A supplier of specialist rescue and fire fighting equipment, Pacific and Fire AEC, will be exhibiting at the event following a successful first participation in 2018. "At last year's show, we gathered more than 100 relevant contacts from sectors such as public and industrial safety as well as fire rescue," said Mr Dirk Bloxham, the Managing Director of the company. Firefighting equipment "This helped us to develop additional sales channels for our fire hoses, fire nozzles and firefighting equipment. We take a long-term approach to building relationships with dealers and end users from Southeast Asia. The relationship building process will begin again at the upcoming edition of Secutech Vietnam." The company will be exhibiting alongside D&C Vina, Funayama, Himax, Masflow, Naffco, Nittan, Secom, Sffeco, Yun Yang, VT Plus, Quoc Nam and many more. Besides rescue and firefighting equipment, trade visitors will also be able to locate extinguishing systems, alarms, valves, personal protection equipment (masks, specialist clothing, and gloves), CPR solutions, and fire dust detection systems at the event. Making a welcome debut will be the NFES Japan Fire Pavilion, while the Korea Fire Institute will also be represented at a dedicated pavilion. There will also be a fire truck display from VT Plus, and a rescue boat showcased by local company Tan Vien Dong.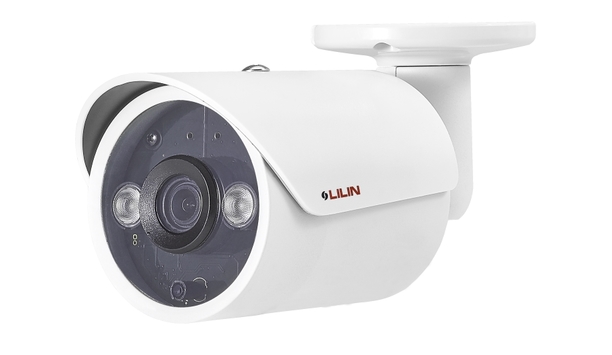 LILIN Strengthens Its Line Of IP Cameras With The Addition Of MR832 Bullet Camera
LILIN Americas, an entity of Taiwan based IP video manufacturer Merit LILIN, has further strengthened its line of IP cameras with the MR832 bullet camera. Designed to help security professionals easily deploy an outdoor surveillance system, the MR832 features a 4mm fixed lens with an IP66 environment rating, an operating range of -40° to 122°F, along with 30M IR LED illumination and Day/Night imaging. "As IP technology has evolved, so have the expectations of our customers," said Joe Cook, VP/GM of LILIN Americas. "They want IP outdoor cameras that are easy to install, configure and maintain, that integrate seamlessly, offer high resolution HD images, even in complete darkness, and are competitively priced. The new MR832 delivers these capabilities, and much more." LILIN MR832 IP cameras feature 2D wide dynamic range, which provides accurate video capture in high-contrast lighting 3D Noise Reduction For Maximum Clarity LILIN MR832 IP cameras feature 2D wide dynamic range, which provides accurate video capture in high-contrast lighting and use 3D Noise Reduction for maximum clarity in low light conditions. Energy-efficient IR LEDs automatically illuminate scenes in complete darkness for discovering subjects at a range of up to 30 meters (98 ft.). To save installation time, the MR832 camera is designed with a multi-angle adjustable wall/ceiling mount bracket for flexibility and ease of use. In addition, the camera supports ONVIF Profile S and is powered by either PoE or DC12V. The MR832 delivers full 1080P HD resolution at 30 FPS while being remarkably compact and lightweight for wall or ceiling mount applications.
Featured white papers
A Blind Spot In Governance, Risk And Compliance
Download
H.265 High Efficiency Coding: Video Compression For Security Applications
Download
How To Overcome The Storage Challenges Of Adopting Surveillance AI
Download