Hanwha Techwin Security Camera Housing
(9)
Browse Security Camera Housing
Security camera housing products updated recently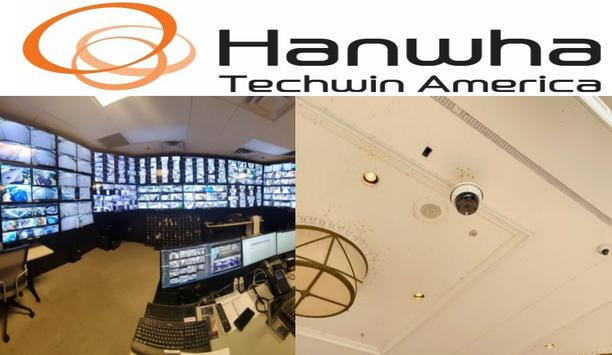 The Gaylord Opryland Resort And Convention Center Upgrades Their Video Surveillance System With Cameras From Hanwha Techwin
Marriott International Inc. is a hospitality company and the Gaylord Opryland Resort and Convention Center is a Marriott property in the world. Located in Nashville, Tennessee, Gaylord Opryland offers visitors the chance to experience Music City under a single roof. The resort has a hotel with over 3000 suites and rooms and a smaller adjacent hotel with more than 300. Risk assessment Ryman Hospitality, the organization that owns Gaylord Brand Hotels, decided to embark on a risk assessment of their properties in 2017. The third-party assessors discovered that CCTV systems were lacking in all of the hotels, including at the Gaylord Opryland Resort. According to Greg Pezzo, Gaylord Opryland Resort and Attractions' Safety and Security Director, "The system consisted of old operating systems and cameras that didn't all work. The security team could not get consistent playback from all of their cameras, and they were not able to store data for more than a few weeks at a time." As a result of the risk assessment, ownership decided to invest in a complete upgrade of all its hotels and chose the Gaylord Opryland as its test case. Their strategy was to use Opryland as the model and then upgrade their other five Gaylord hotels following its success. Installation of multidirectional cameras Working with integrator Herring Technology, Ryman Hospitality designed a solution that features a new video management system (VMS) from Milestone Systems and 400 state-of-the-art cameras from Hanwha Techwin. The Resort purchased a variety of Hanwha cameras, including 145 XND-6010 full HD cameras with video analytics, 182 Q series indoor and outdoor dome cameras with IR, and more than 20 PNM 7000 and 9000 multi-directional cameras. Deciding where to place their cameras was a relatively simple process. Pezzo explains, "We added cameras where we had high volume, where we had experienced problems in the past, and where we didn't previously have cameras at all." They also looked at their own data relating to theft and other incidents to help determine camera location. High-quality imaging camera The surveillance system and the cameras are helping to protect the resort against liability from potential lawsuits According to Pezzo, one of the main functions of their upgraded system is protecting the resort against false claims. He states, "From a claims perspective, this surveillance system and, specifically, these cameras are helping to protect us against liability from potential lawsuits." He explains, "Our older security camera images are grainy or black and white, which means we could not get the level of detail we needed. But, with Hanwha cameras, we are able to capture high-quality images in real-time that show us, for example, how a guest fell: whether there was an obstruction, water on the floor, an indentation, or whether the guest simply tripped." The ability to protect the organization against potential lawsuits equates to significant ROI for the Resort. Easy to keep track of movement As a result of the upgrade, security is easily able to track persons of interest clearly as they move throughout the resort. Says Pezzo, "With 3000 rooms and a million square feet of property, the ability to see an individual this clearly as they move through our spaces is incredible. In the past, we would lose people in uncovered sections. They would just disappear. But that doesn't happen anymore." For the Gaylord Opryland Resort and Convention Center, the upgrade had an immediate impact. According to Pezzo, "On the first day after installing the new cameras, someone attempted a false claim, but we were easily able to prove that it was not our fault." For 2021, the Resort plans to invest in more new cameras every few months as the budget becomes available.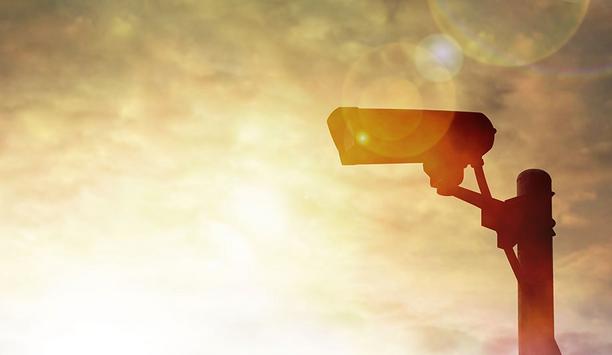 What New Technologies And Trends Will Shape Video Analytics?
The topic of video analytics has been talked and written about for decades, and yet is still one of the cutting-edge themes in the physical security industry. Some say yesterday's analytics systems tended to overpromise and underdeliver, and there are still some skeptics. However, newer technologies such as artificial intelligence (AI) are reinvigorating the sector and enabling it to finally live up to its promise. We asked this week's Expert Panel Roundtable: What new technologies and trends will shape video analytics in 2021?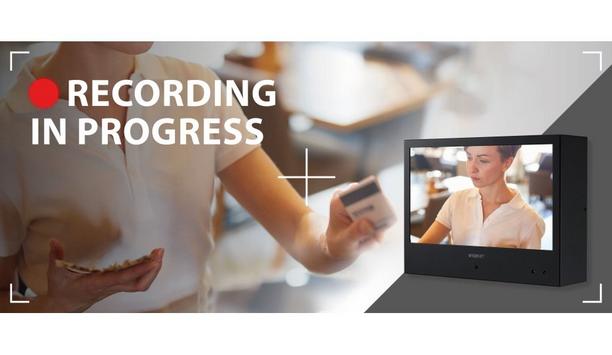 Hanwha Techwin Announces The Immediate Availability Of A New Range of Public View Monitors (PVMs) With Built-in Cameras
Hanwha Techwin, a global supplier of IP and analog video surveillance solutions, has announced the immediate availability of a new range of easy to install and affordable Public View Monitors (PVMs) designed to help retailers deter crime. Wisenet PVMs The new Wisenet PVMs offer a complete built-in SSL-connected 2-megapixel camera, eliminating the need for system integrators to install and connect a separate supporting camera. With a choice of 10", 27", and 32" (inches) monitors, the three new PVMs can be easily placed at store entrances, shopping aisles, cash registers, or self-service checkouts. Public view monitors can serve as a strong deterrent to illicit behavior" "Public view monitors can serve as a strong deterrent to illicit behavior," said Ray Cooke, Senior Vice President, Products, Solutions, and Integration, Hanwha Techwin America, adding "Our new line of PVMs has been designed for ease of installation so they can be quickly deployed across a large number of stores." Supported by Wisenet WAVE VMS and NVRs Aside from deterring crime, the new PVMs can also display other important information, such as customized on-screen messaging to indicate a recording is in progress, as well as supplier commercials, own-brand product promotions, and special offers, by making use of the monitors' SD/SDHC/SDXC slot, which can facilitate up to 256GB of data storage capacity. Supported by the Wisenet WAVE video management platform (Wisenet WAVE VMS), as well as Wisenet NVRs (Network Video Recorders), the ONVIF-conformant Public View Monitors can be programmed so that images captured by the cameras are either continuously recorded or when prompted to do so, by built-in face or motion detection video analytics. Face and motion detection activation The face and motion detection feature can also be configured to switch the display to 'live' view to make people aware they are being watched, as they will be able to see themselves on the monitor as they enter a store or walk down a shopping aisle. The display reverts to the slide show after a specified number of seconds. The PVMs can be integrated with tagging (EAS) systems to record images of people, who might be leaving the store with stolen items. Video evidence Public View Monitors will continuously stream images to a control room, where they can be viewed via VMS Regardless of whether they are displaying live images or a slide show, or the monitor has been turned off by someone using a remote control, the Public View Monitors will continuously stream images to a control room, where they can be viewed via video management software (VMS), as well as continue to be recorded on an on-site or remotely located NVR. The ultra-low light capabilities of the new PVMs, together with Wide Dynamic Range (WDR) technology performing at up to 150dB, enables the built-in camera to capture clear and sharp images in strongly contrasting light conditions, at store entrances, for example, where strong sunlight may be streaming in. Power over Ethernet (PoE+) All three Public View Monitors (PVMs) can be powered by 12V DC power supply, with the Wisenet SMT-1030PV also offering the option to utilize Power over Ethernet (PoE+), if there isn't an existing power supply close to where the Public View Monitor is being installed. A single cable of up to 325 feet is all that is needed to provide power to the SMT-1030PV and for network communications. The three new Wisenet PVMs, which can be mounted by using standard VESA brackets, are as follows: SMT-1030PV: 10" monitor with LED backlight and 1024 x 600 display resolution. SMT-2730PV: 27" monitor with LED backlight, HDMI input, and Full HD display. SMT-3230PV: 32" monitor with LED backlight, HDMI input, and Full HD display.