MOBOTIX Security Camera Brackets
(7)
Browse Security Camera Brackets
Security camera bracket products updated recently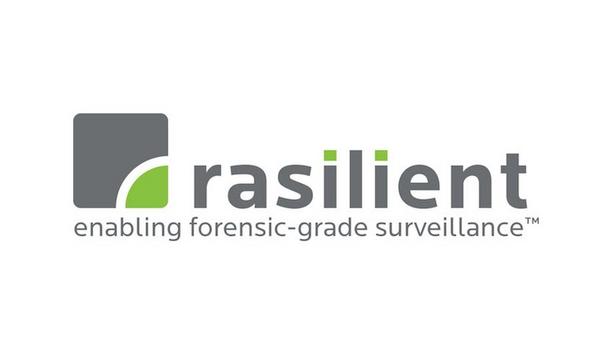 Rasilient Systems To Showcase Their Servers, Storage, Analytic Servers And Private Cloud Platform At ISC West 2021
Rasilient Systems, the pioneer in forensic-grade video surveillance systems that are purpose-built for video, will showcase its award-winning lineup of servers, storage, analytic servers, and viewing stations as well as their new private cloud platform, NFDCloud, featuring NFDLink and PrivateLok, at ISC West 2021 from July 19-21 at the Sands Expo and Convention Center in Las Vegas (booth #18055). "This year at ISC West, Rasilient will be focusing heavily on the solutions that bring the most value to the market," mentions Sean Chang, CEO of Rasilient. Video surveillance system "In addition to our hardware platforms that have been reliable and resilient for our customers for 20 years now, this includes our new cloud platform, NFDCloud and NFDLink with PrivateLok. NFDCloud is a patent-pending open-platform cloud video surveillance system that is architected with cybersecurity at its core. This opens the Cloud to many companies that previously passed on the technology by offering private and hybrid options." ISC West 2021 is also the first chance Rasilient will publicly launch their revamped branding ISC West 2021 is also the first chance Rasilient will publicly launch their revamped branding, after a long year of connecting remotely during the pandemic. "It was time our branding reflected our core values of Innovation, Quality, and Services. Rasilient's branding of 20 years served us well, but we believe this fresh update really exemplifies that Rasilient is a brand of the future and something to pay attention to," said Yu Hao Lin, COO of Rasilient Systems. The Rasilient booth will also include notable solutions from technology partners Herta, who will demonstrate their analytics and facial recognition solutions and Wasabi, who will showcase their 'hot cloud storage.'
MOBOTIX HUB In Collaboration With Milestone Delivers Cyber-Secure Video Solutions
MOBOTIX AG collaborates with Milestone to launch a new video management system. With this launch, both companies anticipate more synergy which will soon be reflected in a new software solution called MOBOTIX HUB. The new MOBOTIX Video Management System MOBOTIX HUB will be available in different versions. From an entry-level solution for smaller applications to enterprise solutions with an unlimited number of cameras, failover, and an even larger portfolio of analytics and integrations. Expanding opportunities MOBOTIX HUB is the next step in the evolving MOBOTIX strategy focusing on cyber-secure, high-end video solutions and will extend the current MOBOTIX solution portfolio including MOBOTIX Management Center and MOBOTIX CLOUD. "With this solution, we can increase and develop even more opportunities for our partners and customers thanks to the even more extensive integration options and the high scalability," says MOBOTIX CEO Thomas Lausten. "Regardless of the requirements, using the appropriate Video Management System will increase not only the performance but also the possibilities of the solution," emphasizes MOBOTIX CTO Hartmut Sprave. "We can serve any key vertical market with our solutions and they each have very different demands with regards to video security software features and performance. The broad positioning is important for us since we are a solution provider. Only flexibility and versatility allow us to tailor solutions precisely to the individual requirements of our customers." Keeping pace with market trends Video technology has evolved beyond purely security-focused requirements. Providing data for optimization, analysis, marketing, and integration into other systems is now a day-to-day necessity. "As a technology company, we need to keep the pace of the growing and continually changing demands in the marketplace. MOBOTIX HUB is an important part of this strategy but we will also continue to support the integration with other VMS partners in order to ensure the best solutions for our customers based on their preferences," says Thomas Lausten.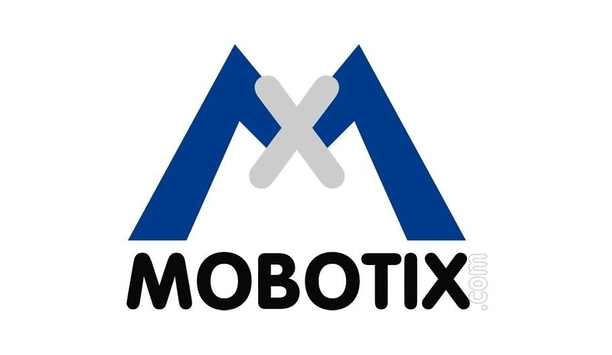 MOBOTIX Cloud, 7 platform and M73 camera to debut at ISC West 2020
MOBOTIX, the provider of premium-quality secure IP video systems, will showcase its newly launched, award-winning M73 and MOBOTIX 7 Universal app platform at ISC West 2020 from March 18-20 at the Sands Expo and Convention Center in Las Vegas (booth #18117). MOBOTIX will also be announcing their new MOBOTIX Cloud platform at the show as well. MOBOTIX solutions are quality engineered for high-performance and reliability with a multi-layer approach to cybersecurity safeguards. Attendees will be able to meet with key members of the MOBOTIX leadership team, including CEO, Thomas Lausten, and CFO, Klaus Kiener. MOBOTIX M73 Camera The new generation of M73s features three separate environmental sensors, the M73 can be fully customized to any applications' needs with the ability to utilize optical, thermal, infrared, day/night, or audio functionalities simultaneously. The open platform incorporates applications based on AI and deep learning The intelligent modular design of this system is a clear commitment to flexibility that takes versatility and customization to extremes rarely seen. The open platform incorporates applications based on artificial intelligence (AI) and deep learning. Booth #18117 will also demo some of the most powerful AI apps available in the MOBOTIX 7 platform. Cybersecurity is another foundation of this new release. MOBOTIX has recently obtained the international certification, "Secure by Default," for complying with the 12 pre-established security guarantee guidelines. Smart IoT devices MOBOTIX will be launching the new MOBOTIX Cloud, which provides the ability to remotely manage MOBOTIX and external ONVIF camera systems from any location, using smartphone, tablet, or PC. This solution will make the powerful MOBOTIX technologies even more accessible for users. MOBOTIX will also highlight its flagship lineup of smart IoT devices, the Mx6 series, for a range of vertical applications, including Thermal. These Programable Logic Devices (PLDs) reach beyond security to create more efficient operations for businesses in many verticals, from predictive militances in industrial applications to data-based merchandizing strategy in retail. MOBOTIX MOVE line We look forward to debuting the MOBOTIX Cloud and our new MOBOTIX 7 platform and M73 camera" Additionally, the booth will also showcase the MOBOTIX MOVE line, featuring enhanced infrared technology and a pan-tilt-zoom functionality, and its thermal imaging line in which the M16 thermal camera won a SIA New Product Showcase Award in 2018. Both product lines are embedded with MOBOTIX's layered cybersecurity protocols and support ONVIF standards to enable seamless integration into third-party systems. "We are excited to introduce our latest innovations in intelligent video solutions at this year's ISC West," said Joe Byron, Vice President: America's MOBOTIX. "We look forward to debuting the MOBOTIX Cloud and our new MOBOTIX 7 platform and M73 camera, highlighting the nearly endless customizable solutions this new system can offer our customers." The MOBOTIX booth will also include notable solutions from technology partners Eagle Eye Networks, Herta, Intelligent Security Systems (ISS), IP TechView, SeSys, SFC Energy, and Vorp Energy.