Videotec Security Camera Brackets
(51)
Browse Security Camera Brackets
Security camera bracket products updated recently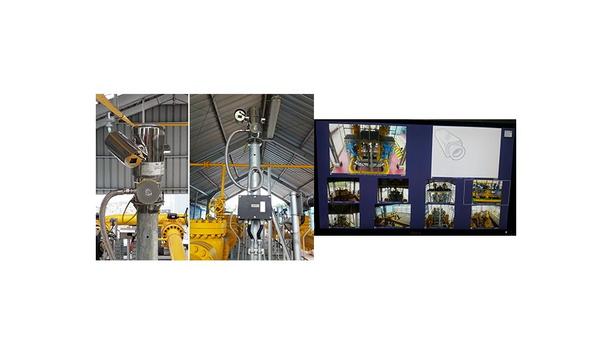 Videotec Installs MPXHD PTZ Cameras For Perusahaan Gas Negara in Indonesia
Perusahaan Gas Negara (PGN) is a company in Indonesia for the transportation and distribution of natural gas. The total length of distribution pipelines of this company is 3,187 km, serving around 84 million customers. As the owner and operator of four transmission pipelines, PGN is responsible for guaranteeing security along the entire chain of conservation and distribution of gas and for delivering products and services in accordance with the needs of consumers. Securing gas supply lines During the transport phase, the gas is pushed through the pipelines at very high pressure. When it reaches the end-users, however, its delivery pressure must be adjusted so that it falls within an acceptable range (as detailed in the contractual delivery specifications). This is to prevent consumers from being exposed to the full transport pressure reached within the pipeline. A meter and regulator station is used to regulate the Natural Gas outlet pressure, and reduce it to an acceptable value. To this end, PGN has developed a meter and regulator station (the Master Control Station) that works via remote control, directed from the control room. This project plays an active role in the PGN's commitment to achieving Operational Excellence in process management, with the focus on optimizing safety, improving efficiency and on maximizing reliability throughout the gas supply chain operations. PTZ cameras and remote monitoring To guarantee reliability and security of the control function, it is necessary to monitor the process using specialized CCTV equipment for hazardous zones. 10 PTZ units from the MPXHD series have been chosen for the realization of this surveillance system, because of their reliability in providing perfect video footage and their compliance with the security standards for operation in hazardous areas. The PTZ units are used to directly monitor the metering and regulating operations remotely from the master control room.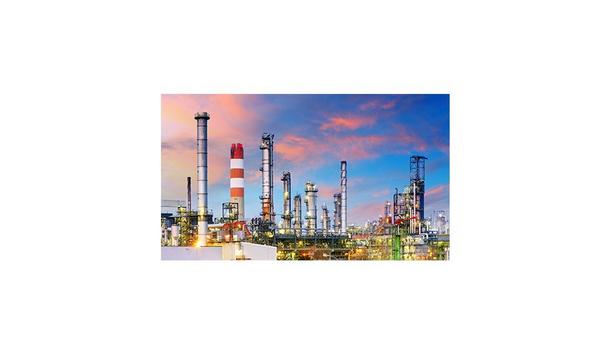 Videotec Installs Explosion-Proof PTZ IP Cameras At An Industrial Complex In Mexico
When overseeing the installation of video surveillance in a refinery, it is necessary to understand that there are a number of complex issues that must be resolved. The infrastructure is, generally, very large and presents a series of extremely dangerous environments and processes that must be closely monitored in order to ensure that the numerous manufacturing operations taking place are carried out safely. Monitor large complex One of the customers in Mexico has asked for a system that enables them to monitor these complex operations in real time, so that precautionary action can be taken, if necessary. The system has to show the work that PEMEX staff and all suppliers within the processes area are undertaking in order to avoid risky situations and ensure that all jobs are performed in accordance with safety standards. In addition, the system needs to be able to show various parts of infrastructure, such as instruments, valves, pipes, etc. and detect any malfunctioning production equipment. In some places, production processes must be monitored as they occur in zones made hazardous by the presence of flammable substances. The customer's top priority is being certain that the installed cameras themselves are not a possible ignition source for flammable products in the surrounding areas. Explosion-proof PTZ IP cameras The integrator REX ENTERPRISE S.A. de C.V. carried out two projects with these characteristics in Mexico: one in Coatzacoalcos, Veracruz and the other in Poza Rica, Veracruz. In Poza Rica, Milestone software manages the system's 51 devices, including IP cameras for internal monitoring, analog cameras from a previous system and 22 explosion-proof PTZ IP cameras. Milestone has been chosen due to its ability to integrate a number of alarm systems, analytic systems, etc. in the future, as it wasn't possible to fund and use the complete system at the time of installation. ONVIF protocol Videotec's explosion-proof PTZ cameras were selected for their unlimited lifespan, with three-year warranty, their corrosion-resistant construction and their conformation with all the applicable standards for explosion-proof devices. The integration of Videotec products and Milestone is guaranteed by the ONVIF protocol. ONVIF is a worldwide industry standard that offers standardized interfaces and promotes effective interoperability of physical safety products.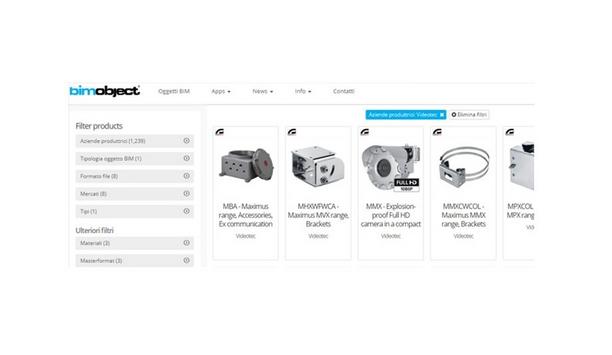 Videotec Announces Its Products Available As Building Information Models On The BIM Library
Videotec is once again showing its ongoing commitment to keeping up to date with worldwide technological innovations with the announcement that most of the company's products are available as Building Information Models (BIMs), created with BIMscript technology. Building Information Modeling Building Information Modeling (BIM) is a process based on 3D metadata that is full of useful information for the design, planning and integrated management of infrastructure or building projects. In particular, BIM offers huge economic and competitiveness advantages to architects, designers and project managers. Videotec BIM library The new Videotec BIM library has 3D models of the company's video surveillance products, complete with data such as volume and dimensions, materials, appearance and technical characteristics. These are ready to be imported directly into a project or technical document. The Videotec BIM library is constantly being updated as it is filled with new documents that cover the latest product releases and it can be downloaded from the BIM Object portal.
Featured white papers
Cyber Security and High Security in a Business Integrated World
Download
Market Report: Cannabis At A Glance
Download
Physical Access Control In Higher Education
Download