Meyertech Power supplies & batteries
(1)
Browse Power supplies & batteries
Power supply & battery products updated recently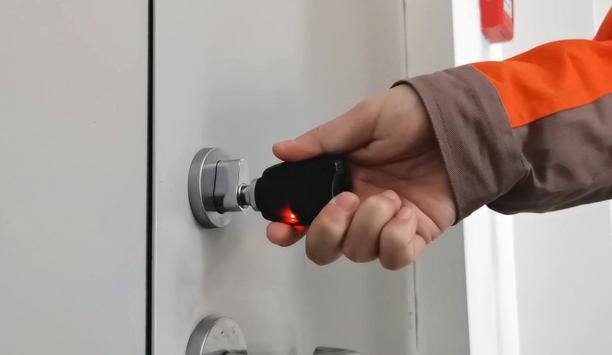 Key-Centric Access Management System: Providing The Highest Possible Levels Of Security
In daily work and life, various locks have always played the role of protecting asset safety. In different usage scenarios, the most appropriate lock must be selected to maximize benefits. In the past applications, the difficulties encountered by managers are as follows. Unlocking authority is difficult to control, unclear access records, emergency unlocking, and troublesome upgrade and installation. Through the following points, how the key-centric access management system solves such problems. Access management system The key-centric access management system, also known as intelligent passive electronic lock system, which is based on three elements: electronic keys, electronic cylinders and management software, can provide powerful and traceable access control. Each smart key is unique and cannot be copied, and in the event of loss or theft, these keys can be quickly disabled. Each smart key is unique and cannot be copied, and in the event of loss or theft, these keys can be disabledIn the process of using traditional mechanical locks, it is not difficult to find that it is quite complex to realize the access control of unlocking. The difficulty is that the keys can be copied at will, the use records are not clear, and the credibility of employees cannot be guaranteed... etc. For managers, this is a safety issue that cannot be ignored. Mechanical lock system And through the key-centric access management system, we can accurately assign access authority for each user, and set different access authority for locks in different areas. For example, we can set the XX user to have access to the archive room (A) from 10:00 on May 1, 2021 to 17:00 on June 1, 2021, within this time range. Outside this time range, there will be no unlock authority. The flexibility of the traditional mechanical lock system is insufficient. There is no clear record to determine who entered the area. It is usually a simple paper record that records the unlocking records of the employees. The authenticity and validity of the system need to be examined. In the key-centric access management system, when an employee unlocks the lock, the unlock record will be synchronized to the management terminal. Remote authorized unlocking With the key-centric access management system, remote authorized unlocking can be realized Through secondary records, managers can easily track employees and supervise employees' visits to each area. In daily work, there are often emergencies that require temporary visits to certain specific areas. If you encounter a situation where the distance is extremely long, and you don't have the key to that area, you can imagine how bad this is. The process of fetching the keys back and forth is time-consuming and laborious. With the key-centric access management system, remote authorized unlocking can be realized. You can apply for the unlocking authority through the mobile APP, or you can temporarily issue the unlocking authority for the area on the management terminal, which saves time and effort. When faced with the failure of ordinary mechanical locks to meet management needs, some managers can already think of upgrading their management system, that is, the intelligent access control system. Passive electronic locks But before making this decision, the manager will inevitably consider the various costs brought about by the upgrade, including installation costs (cable cost), learning costs, and maintenance costs. Since most of the universal intelligent access control systems on the market require wiring and power supply, the cost of transformation and upgrading is quite high for managers who have such a huge amount of engineering. The key-centric access management system is the 'gospel' for managers. Since passive electronic locks and ordinary mechanical locks have the same size, they can be directly retrofitted to existing hardware, and they can be replaced step by step simply and easily. At present, the key-centric access management system is being known and applied by more and more managers and enterprises. Application industries include, such as power utilities, water utilities, public security, telecommunication industry, transportation, etc.
Wire-Free, Mobile First And Data Rich? The Future Of Access Control Is Within Almost Anyone's Reach
The 2020s will be a wireless decade in access control, says Russell Wagstaff from ASSA ABLOY Opening Solutions EMEA. He examines the trends data, and looks beyond mobile keys to brand new security roles for the smartphone. The benefits of wire-free electronic access control are well rehearsed. They are also more relevant than ever. A wireless solution gives facility managers deeper, more flexible control over who should have access, where and when, because installing, operating and integrating them is easier and less expensive than wiring more doors. Battery powered locks Many procurement teams are now aware of these cost advantages, but perhaps not their scale. Research for an ASSA ABLOY Opening Solutions (AAOS) benchmarking exercise found installation stage to be the largest contributor to cost reduction. Comparing a typical installation of battery-powered Aperio locks versus wired locks at the same scale, the research projected an 80% saving in installers' labor costs for customers who go cable-free. Battery powered locks all consume much less energy than traditional wired locks Operating costs are also lower for wireless: Battery powered locks all consume much less energy than traditional wired locks, which normally work via magnets connected permanently to electricity. Wireless locks only 'wake up' when presented with a credential for which they must make an access decision. AAOS estimated a 70% saving in energy use over a comparable lock's lifetime. Find out more about wireless access control at ASSA ABLOY's upcoming June webinar Deploying wireless locks In short, every time a business chooses a wireless lock rather than a wired door, they benefit from both installation and operating cost savings. A recent report from IFSEC Global, AAOS and Omdia reveals the extent to which the advantages of wireless are cutting through. Responses to a large survey of security professionals — end-users, installers, integrators and consultants serving large corporations and small- to medium-sized organizations in education, healthcare, industrial, commercial, infrastructure, retail, banking and other sectors — suggest almost four locations in ten (38%) have now deployed wireless locks as a part or the whole of their access solution. The corresponding data point from AAOS's 2014 Report was 23%. Electronic access control Electronic access control is less dependent than ever on cabling Without doubt, electronic access control is less dependent than ever on cabling: Even after a year when many investments have been deferred or curtailed, the data reveals fast-growing adoption of wireless locks, technologies and systems. Is mobile access control — based on digital credentials or 'virtual keys' stored on a smartphone — an ideal security technology for this wire-free future? In fact, the same report finds mobile access is growing fast right now. Among those surveyed, 26% of end-users already offer mobile compatibility; 39% plan to roll out mobile access within two years. Before the mid-2020s, around two-thirds of access systems will employ the smartphone in some way. The smartphone is also convenient for gathering system insights Driving rapid adoption What is driving such rapid adoption? The convenience benefits for everyday users are obvious — witness the mobile boom in banking and payments, travel or event ticketing, transport, food delivery and countless more areas of modern life. Access control is a natural fit. If you have your phone, you are already carrying your keys: What could be easier? IBM forecasts that 1.87 billion people globally will be mobile workers by 2022 Less often discussed are the ways mobile management makes life easier for facility and security managers, too. Among those polled for the new Wireless Access Control Report, almost half (47%) agreed that 'Mobile was more flexible than physical credentials, and 36% believe that mobile credentials make it easier to upgrade employee access rights at any time.' IBM forecasts that 1.87 billion people globally will be mobile workers by 2022. Workers in every impacted sector require solutions which can get the job done from anywhere: Access management via smartphone offers this. Site management device The smartphone is also convenient for gathering system insights. For example, one new reporting and analytics tool for CLIQ key-based access control systems uses an app to collect, visualise and evaluate access data. Security system data could contribute to business success. The app's clear, visual layout helps managers to instantly spot relevant trends, anomalies or patterns. It's simple to export, to share insights across the business. Reinvented for learning — not just as a 'key' or site management device — the phone will help businesses make smarter, data-informed decisions. The smartphone will also play a major role in security — and everything else — for an exciting new generation of smart buildings. These buildings will derive their intelligence from interoperability. Over 90% of the report's survey respondents highlighted the importance of integration across building functions including access control, CCTV, alarm and visitor management systems. Genuinely seamless integration They offer greater peace of mind than proprietary solutions which 'lock you in' for the long term Yet in practise, stumbling blocks remain on the road to deeper, genuinely seamless integration. More than a quarter of those polled felt held back by a lack of solutions developed to open standards. 'Open standards are key for the momentum behind the shift towards system integration,' notes the Report. As well as being more flexible, open solutions are better futureproofed. Shared standards ensure investments can be made today with confidence that hardware and firmware may be built on seamlessly in the future. They offer greater peace of mind than proprietary solutions which 'lock you in' for the long term. Open solutions and mobile management are critical to achieving the goals which end-users in every vertical are chasing: scalability, flexibility, sustainability, cost-efficiency and convenience.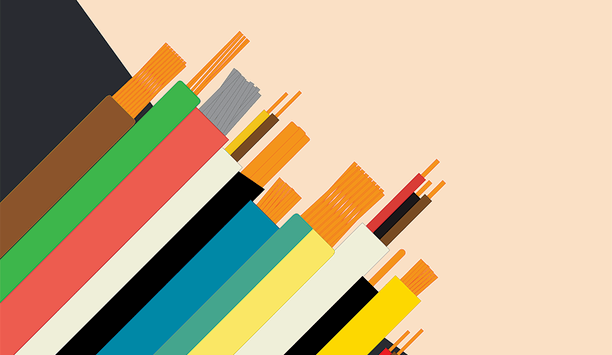 Surge Protection For Security Installations: 2017 Saw Increased Investment
In 2017, DITEK saw how power surges from the many natural disasters that took place damaged many businesses. In a natural disaster, or even everyday business operations, a facility's entire investment in security, life safety and surveillance systems technology can be disabled or rendered useless in a few seconds. Surge protection solutions can mitigate those risks and protect security investments. Proactive Approach To Risk Mitigation Throughout 2017, we also witnessed a change in how enterprises view surge protection, which included how investments are being made in surge protection to protect valuable security, life safety and surveillance systems, while also reducing downtime, manpower costs, liability vulnerabilities, and possibly compliance issues that can force businesses to actually cease operations. Effective security management is about mitigating risks. But risks cannot be mitigated without a proactive approach. Enterprises and integrators, who take the time to assess risk and to develop a strategy to incorporate effective detection, deter and response criteria to protect physical assets will be successful in 2018. 2018 And Beyond That strategy includes designing surge protection into new security systems, while also adding surge protection to existing systems. Enterprises and security integrators who implement a surge protection strategy during security planning processes – or after – will be exercising prevention and mitigation, and they will be successful in 2018 and beyond. Surge protection devices have an untapped potential for enterprise surveillance and security systems In 2017, Ditek continued to offer security end users a solid surge protection solution. We also successfully educated system integrators, who are seeking value-added products or services to incorporate into their portfolios, on the importance of surge protection devices. Educating Security Integrators We believe that surge protection devices have an untapped potential for enterprise video surveillance and security systems, because they can and do meet safety and security challenges that have been rarely identified in the past. We are looking forward to 2018, when we will continue to develop new surge protection products – including a new product engineered to protect up to twelve individual fuel dispensers, which is critical to the financial operation of convenience stores. We will also continue to educate security integrators about the importance of including surge protection in the design/build RFP, to not only secure an enterprise's valuable security equipment, but also to help integrators to differentiate their capabilities and knowledge from the competition.
ISC West 2016: Veracity's TRINITY Video Recording System Benefits To Be Demonstrated
TRINITY is made possible by the combination of Veracity's advanced camera code and COLDSTORE Veracity, a leading provider of innovative, intelligent solutions that solve real-world IP video challenges in transmission, storage and display, will be demonstrating the unique benefits of TRINITY™ and its simplified system architecture which records IP video directly from camera to COLDSTORE™, a surveillance storage system, uniquely and specifically designed for video surveillance. The demonstration on booth #5065 at ISC West at The Sands Expo in Las Vegas, 6-8 April 2016 will showcase an increasing number of vendors that allow third-party software applications to be run inside their IP cameras. Examples include models from Samsung Techwin, Axis Communications, Hikvision, AMG Panogenics, ISD, and UDP with many other manufacturers rapidly following suit. Supports Video Analytics Applications These "open platform" cameras are generally aimed at supporting video analytics applications but are, with the right software, capable of much more. Veracity has developed dedicated software for such cameras which writes video, audio and meta-data directly to a hard disk array. This "direct-to-disk" concept completely removes the need for NVR servers resulting in substantial savings on server hardware and NVR software licences while simultaneously reducing system complexity and increasing system resilience. "The front-end client system can be anything from a simple PC playback system to a full-blown, broadly-integrated PSIM operator workstation" says Alastair McLeod, Group CEO of Veracity. "We call this simple system architecture TRINITY™, and it's an ideal solution for unmonitored or remote access systems". TRINITY™ is made possible by the combination of Veracity's advanced camera code and the COLDSTORE™ surveillance storage system, uniquely and specifically designed for video surveillance. The lifetime cost of system ownership is further reduced, thanks to the increased disk reliability of COLDSTORE by a factor of 20, and its very low power consumption at 0.5W per TB. Simplified Video Management System TRINITY™ recordings can be played back by Veracity's own VIEWPOINT™ Player utility or, more significantly, by any third-party PSIM or VMS front-end system which incorporates the simple TRINITY™ Media SDK. Example PSIMs which are integrated with TRINITY™ include ISM, Meyertech, Visual Management Systems, i-Comply and Synectics. The result is a simplified, serverless, robust, highly scalable and very cost-effective video management system with innovative features such as camera-level fail-over, optional dual-stream or redundant recording, resilience to network interruptions via internal camera recording, and all the existing benefits of the highly successful and award-winning COLDSTORE™ surveillance storage system. Veracity's storage products will also be demonstrated at the Hanwha Techwin America booth #14079 and at the Digital Watchdog booth #17089. Veracity is Hanwha Techwin America's Integration Partner of the Year 2015.

ONVIF To Exhibit At IFSEC International 2015
ONVIF will host a Profile Q Quick Install Challenge as well as provide an interoperability demonstration on Profile S ONVIF, the leading global standardization initiative for IP-based physical security products, announced recently that it will be an exhibitor at IFSEC International 2015 in London, June 16-18, 2015. On stand D530, ONVIF will host a Quick Install Challenge for its newest profile, Profile Q, and will also provide an interoperability demonstration on Profile S to highlight the functionality of its interoperability specifications for the physical security industry. The Quick Install Challenge For Profile Q "Our Profile Q Quick Install Challenge allows visitors to test for themselves how simple it is to connect Profile Q conformant devices and clients," said Per Björkdahl, Chairman of ONVIF's Steering Committee. "With an additional demonstration of Profile S, ONVIF will highlight how interoperability between brands works in everyday applications." The Quick Install Challenge for Profile Q showcases the easy set-up of the new profile. Attendees themselves set up and connect a Profile Q conformant camera and a Profile Q conformant video management system, with a prize awarded to the participant with the fastest time. 2015 IFSEC International ONVIF Sponsors ONVIF member companies are sponsoring ONVIF's exhibitor's booth at IFSEC International, as well as the interoperability demonstrations. The 2015 IFSEC International ONVIF sponsors are: Axis, Bosch, Synectics, Oncam, Meyertech, HIKVISION and Panasonic. Founded in 2008, ONVIF now consists of more than 500 member companies in six continents and more than 4,500 Profile conformant products. With Profile S for streaming video, Profile G for recording and storage, Profile C for physical access control and the Release Candidate for Profile Q for easy installation and advanced security features, ONVIF continues to work with its members to expand the number of IP video integration solutions ONVIF conformant products can provide.