Zvika Ashani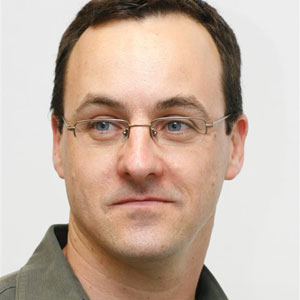 Zvika Ashani
Chief Technology Officer,
Agent Vi (Agent Video Intelligence)
Zvika Ashani co-founded Agent Vi in 2003, bringing over a decade of technology excellence in the fields of image processing and understanding, video compression, networking infrastructure, server technologies and architectural design. Prior to establishing Agent Vi, Zvika spent four years at Tidex as Vice President of R&D, responsible for the development and delivery of real-time 3-Dimensional video technologies serving the entertainment market. Prior to Tidex, Zvika was a development manager at IES industries, where he spearheaded and led the development of an interactive digital video-based simulator for the law enforcement market. Zvika holds a B.Sc. in Electrical Engineering from Tel Aviv University, and an M.Sc. in Electrical Engineering from Haifa Technion.
Articles by Zvika Ashani
2017 witnessed a continued decline in the cost of cameras. While this creates a challenge for camera companies, it creates two clear opportunities: (1) Product differentiation now relies more heavily on software rather than camera parameters, which drives more focus and rapid innovation on the software side, and (2) cameras have become more affordable which encourages an increase in the adoption rate and size of surveillance projects. Artificial Intelligence Surveillance Applications Additionally, 2017 has been the breakout year for real-world implementations of Artificial Intelligence (AI). The surveillance industry was not left behind with almost weekly announcements of various new products claiming to employ AI, to some extent. New and incumbent video analytics vendors are talking about employing deep learning to provide features and accuracy not previously attainable. While there has been a lot of hype, few companies actually shipped products successfully employing AI. In 2018 we are going to continue hearing a lot about AI (with a focus on Deep Learning) video products. We can expect to see a gradual increase in successful field deployments leading to a shift in customer expectations. Highly accurate people and vehicles detection will be considered commonplace. Demand will increase for complex applications: tracking in urban environments, anomaly detection, and smart search. New and incumbent video analytics vendors are talking about employing deep learning to provide features and accuracy not previously attainable Cloud-based Video Analytics One of the major challenges with developing Deep Learning-based applications is access to real-word data and the ability to train the applications to work in any environment. Companies with access to relevant datasets, that can iterate their solutions quickly, will come out on top. Cloud-based solutions are a significant advantage in this case, as they allow for continuous updates and easy collection of vast amounts of data. While Agent Vi was a pioneer in implementing cloud-based video analytics, we encountered some concerns around cloud adoption during 2017, especially from traditional municipal and enterprise customers. We expect this to gradually change, as customers realize that cloud implementations are more cost-effective, easier to deploy and maintain, and in many cases, even more secure than traditional on-premise deployments. In partnership with the leading cloud providers, we help carry this message to our customers and will gradually see a shift in the acceptance of cloud-based solutions in the traditional security markets.
A tipping point is defined as: "The point at which a series of changes becomes significant enough to cause a larger, more important change". In the same way that IP video changed surveillance a decade ago, our industry is now feeling the impact of recent developments in Artificial Intelligence, Machine Learning, Deep Learning, Big Data, and Intelligent Video Analysis. Keyword Definitions Let's start with a few more definitions. Artificial Intelligence (AI) deals with the simulation of intelligent behavior in computers. Machine Learning (ML) deals with developing computer algorithms that access data and use it to learn for themselves. Neural networks are computer systems that loosely mimic human brain operation. Deep Learning is a subset of ML based on neural networks that has been proven to provide breakthrough capabilities in many problems that were previously unsolvable, and Big Data, or metadata, refers to huge amounts of structured and/or unstructured data -- in our case, the immense quantities of video information being generated daily by security cameras deployed in cities around the world. Deep Learning is tipped to change Intelligent Video Analysis (IVA), the digital video technology integrated with analytical software that is a basic tool for our industry. AI In Surveillance Traditionally, the main benefit of surveillance cameras is the ability to collect evidence for debriefing or investigation, as well as the ability to view events remotely in real-time. A decade ago, video analytics technologies were introduced to solve the problem of human inattention -- computers don't get tired, bored or distracted, and can monitor a camera continuously. And then, camera costs dropped, deployment skyrocketed, and video management systems began collecting reams of useless, costly unstructured data. AI technology seemed to answer the pressing new industry needs of how to use this Big Data effectively, make a return on the investment in expensive storage, while maintaining (or even lowering) human capital costs. Three Limiting Factors All this was theoretical, however, as multiple technological barriers prevented AI solutions from real-world utilization. Despite decades of research on how to cause a computer to accurately recognize different objects in a video stream, the quality of the results, especially in urban environments, was, to put it mildly, underwhelming. Deep Learning has matured to the point where it can accurately detect and classify objects both in still images and in video AI was limited primarily by these three factors: Lack of understanding -- The software must be able to differentiate between different objects (person, vehicle, animal, etc.), and under various circumstances (day, night, seasonal weather conditions, etc.). Inability to learn -- Traditional IVA applications relied on a rule-based approach that required software configuration -- by a human operator -- for each monitoring camera and each type of alert. Although effective in some scenarios, the exponential growth in camera counts rendered this approach impractical, given the amount of manual labor required to configure, reconfigure, and maintain rules. High cost -- The hard truth is that budgets for security and safety will always be constrained. Until recently, implementing real-time AI was extremely cost-prohibitive, sometimes requiring a 1:1 server to camera ratio. Meeting Challenges That was yesterday. Today, the application of AI in security applications has reached its tipping point, meeting the above-mentioned challenges. Understanding -- Deep Learning has matured to the point where it can accurately detect and classify objects both in still images and in video. DL technology is fast becoming the basic building block for IVA. Ability to Learn -- As an AI solution collects and analyses data over time, it creates metadata that describes all objects in each video stream. Machine Learning techniques process this metadata to generate models for "normally observed" behavior. These models are applied in real-time to detect behaviors deviating from the norm. Only those flagged as suspicious events require review by a human operator. This technique allows the solution to scale to an unlimited number of cameras, with no need for a human to configure each new device. Lower cost -- The rapid increase in GPU computational capacity, coupled with mass market adoption, has lowered server costs to a reasonable level. Today, with the correct implementation, a single server can be deployed across hundreds and even thousands of cameras. The convergence of Deep Learning for video analysis, advances in AI for fully automated event detection, plus the significant reduction in cost to implement these techniques – including cloud-based software as a service (SaaS) models -- means that the fully automated video surveillance solution for cities is fast becoming a reality. We'll see more of this type of solution being deployed over the coming months, and within the next few years, it will be standard in any Smart City deployment.
Over the years, video analytics has gained an unfavourable reputation for over-promising and under-delivering in terms of performance. One of the biggest complaints regarding video analytics has been its inability to correctly identify objects in situations which appear trivial to the human observer. In many cases, this has resulted in a tendency to generate substantial numbers of false alarms, while not detecting actual events accurately. This, together with a propensity for complex set-up procedures and much need for manual fine-tuning, has prevented video analytics from becoming a mainstream application deployed on large numbers of cameras. Machine Learning And Video Analytics Machine Learning is a well-established field of research that has existed for decades, which is already present in many products and applications. Machine Learning is based on collecting large amounts of data specific to a particular problem, training a model using this data and then employing this model to process new data. With regard to video analytics, one of the most critical problems impacting accuracy is object classification. Fundamental to improving performance is the capability to teach the algorithm to distinguish between people, animals, different types of vehicles and sources of noise at an extremely high level of accuracy. Deep Learning Algorithms The recent increased interest in Deep Learning is largely due to the availability of graphical processing units Until recently there have been minimal applications of Machine Learning used in video analytics products, largely due to high complexity and high resource usage, which made such products too costly for mainstream deployment. However, the last couple of years have seen a tremendous surge in research and advances surrounding a branch of Machine Learning called Deep Learning. Deep Learning is a name used to describe a family of algorithms based on the concept of neural networks. Very loosely speaking, these algorithms try to emulate the functionality of the brain's neurons, enabling them to learn efficiently from example, and subsequently apply this learning to new data. The recent increased interest in Deep Learning is largely due to the availability of graphical processing units (GPUs). GPUs can efficiently train and run Deep Learning algorithms, and have allowed the scientific community to accelerate their research and application, bringing them to the point where they exceed the performance of most traditional Machine Learning algorithms across several categories. Solving Object Classification With Deep Learning This means that Deep Learning can now be used to solve the most crucial problem facing video analytics – object classification – by collecting many thousands of images from hundreds of surveillance cameras, which must first be manually labelled and classified by a human, into a range of categories that include: person, car, bus, truck, bird, vegetation, dog and many more. To achieve the required accuracy rates, such a vast database must be collected and identified from actual surveillance footage. Basic classification and false alarm reduction are the first applications of Deep Learning for video analytics A Deep Learning algorithm trained on images collected from YouTube, Google Search and elsewhere on the Internet will completely fail in analysing images from surveillance cameras, due to the difference in viewing angles, resolution and image quality. Once enough images are collected, a Deep Learning classifier algorithm can be trained and deployed as part of a video analytics solution, enabling it to practically eliminate most of the existing causes for false alarms. Due to GPU requirements in order for the algorithms to run efficiently, video analytics solutions using Deep Learning will initially need to run on a server. A few solutions of this nature are already available and are showing a dramatic leap in performance in comparison to traditional video analytics, with a drastic reduction in false alarm rates and a significant increase in detection accuracy. Concurrently, these new solutions do not require manual tweaking by the user and are essentially plug-and-play, making mass deployment a realistic premise. Surveillance Applications Of Deep Learning Basic classification and false alarm reduction are the first applications of Deep Learning for video analytics, but they are by no means the only ones. In the not-too-distant future, we will see Deep Learning enabling as yet not possible video analytics applications, such as identifying objects carried by people, such as a gun, handbag, or a knife, or being able to quickly find people and vehicles with similar appearances across multiple cameras and more. Over the next few years, we will see a transition of video analytics using Deep Learning running on servers to running inside cameras Over the next few years, we will see a transition of video analytics using Deep Learning running on servers, to running inside cameras, as powerful, low-cost hardware capable of running Deep Learning becomes more available and a basic function of newer surveillance camera models. This will push the acceptance of video analytics even further, eventually making it a fundamental element of every surveillance camera deployed. Increasing Accuracy With Updates A crucial component in achieving and maintaining the high performance of Deep Learning-based applications, is the ability to continuously update the models as more data is collected so that the models increase in accuracy. This will give an advantage to cloud-based video analytics services, since they can collect vast amounts of data from cameras connected to the service, train new models in the cloud based on this data and then push these new models to cameras at the edge. This continuous improvement cycle will be instrumental in helping video analytics fulfil the promise of improving peoples' safety and security, by giving surveillance cameras human-level accuracy and a comprehensive understanding of the environment.
Experts sections