Tim Phipps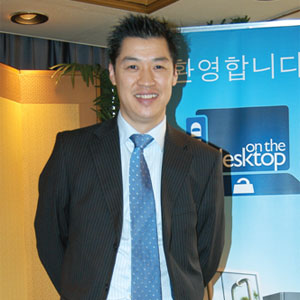 Tim Phipps
Vice President Sales,
HID Global
Tim Phipps is into Vice President Sales at HID Global.
News mentions
HID Global®, a worldwide leader in secure identity solutions, has enhanced its ActivID® authentication offering for digital banking with a push notification solution that gives financial institutions a secure channel and easy method for notifying customers about pending transactions on their phones or tablets, and then proceeding with execution after receiving their authorization. ActivID Trusted Transactions Solution "Customers are finding it increasingly difficult to differentiate between legitimate websites, emails, and phone calls originating from their own bank versus those created by fraudsters, making it more difficult for them to spot fraudulent transactions," said Tim Phipps, vice president of product marketing, Identity Assurance with HID Global. "With our ActivID Trusted Transactions solution, banks can offer far more convenient out-of-band transaction notification and authorization on mobile devices, which provides customers real-time alerts prior to a suspicious transaction being applied to their account. This places the control back in the customer's hands by providing them with simple way to confirm the legitimacy of a pending transaction." Financial institutions using mobile banking channels have typically relied on simple passwords or out-of-band transaction verification based on one time passwords (OTP) tokens sent via SMS to customers' mobile devices. Cybercriminals have attacked the end-user's web browser or this insecure OTP authentication method with SMS malware to take over accounts and make unauthorized transactions, such as large money transfers. These attacks use a variety of phishing, vishing, SMS malware, man-in-the-middle and man-in-the-browser techniques and have eroded consumer confidence in digital banking. ActivID Authentication Server To solve this problem, HID Global's "phone as a token" out-of-band verification solution uses transaction signing with private key cryptography over a trusted and secure electronic channel. All communication is encrypted with mutual authentication between the user's mobile device and the financial institution's online banking application. Transaction non-repudiation is ensured by generating the private key outside the financial institution's backend system and then protecting it to prevent extraction, cloning or access from another application. When a transaction is initiated, the ActivID Authentication Server uses its Mobile Push capability to send an authorization notification to the user's registered mobile device with all relevant information and a request to accept or reject it using the server's ActivID Mobile Signing Software Developer Kit (SDK). Signed responses are returned to the server, which validates and forwards them to the online banking system to grant or deny transactions. "Trust, total cost of ownership (TCO) and user experience (UX) vary among individual phone-as-a-token methods. Out-of-band (OOB) authentication using push modes offers the best balance of trust and UX, making it the best choice across many use cases," said Ant Allan, analyst with Gartner. Availability HID Global's ActivID Trusted Transactions with Mobile Push capability is available now with the company's latest ActivID Authentication Server v7.3 release.
HID Global®, a worldwide leader in secure identity solutions, recently expanded its broad offering of its identity assurance portfolio with the addition of the ActivID® Flexi Token. The new solution is ideal for financial institutions and enterprises seeking a cost-effective pin pad solution with advanced security capabilities for mass deployment. The hardware token offers a more flexible solution for graphical customization and deployment, along with options for on-site initialization to further protect data and enhance security programming. Flexibility And Initialization "Our banking and enterprise customers now have another OTP token option as part of an end-to-end solution that delivers one of the industry's best possible out-of-the-box experiences," said Tim Phipps, vice president of product marketing for HID Global. "The new tokens can be used with our ActivID authentication system without requiring equipment to be replaced or updated. These solutions offer the flexibility to graphically customize each side of the product and initialization at the customer premises." ActivID Flexi Tokens are designed to minimize an organization's costs for protecting data in high-volume deployments using a secure, two-factor authentication device. The compact, streamlined tokens are easy to mail and carry, and feature an intuitive interface with icons and messages that simplify usage through visual prompts. The token can be utilized for user authentication (OTP or challenge and response), transaction signing and host verification through a dedicated button on the device. Supporting a broad choice of security services, standards and algorithms, the solution maximizes flexibility for protecting critical data. It also improves security while accommodating "on demand" availability requirements by enabling banks and enterprises to use own their own authentication keys or reinitialize products on-site when new keys must be issued.
Experts sections