Jaroslav Barton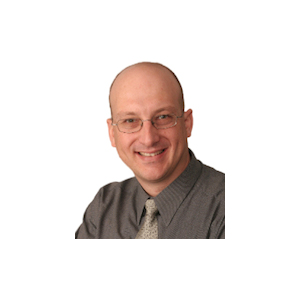 Jaroslav Barton
Sales Director,
HID Global
Jaroslav Barton is the Sales Director at HID Global. He is an international business and sales leader with proven success in driving revenue growth and value creation in security, identification and electronics market.
News mentions
Building on the success of HID's Mercury, HID Global, a worldwide provider in trusted identity solutions, has announced the HID Aero platform featuring its next generation of open-architecture intelligent controllers that increase choices for a wide range of businesses while future-proofing access control investments as requirements change. "HID Aero is providing a broader market with features that were generally available only in solutions for larger organizations, while eliminating the ongoing cost and complexity of designing, manufacturing and maintaining panel hardware at the same time," said Jaroslav Barton, Director of Product Marketing at HID Global. "It also brings end-to-end security to everyday applications with encrypted communication and threat detection, and robust features to meet corporate compliance." Access control software with low maintenance Based on HID's Mercury hardware used in more than four million panels shipped globally, the HID Aero platform speeds development time for access control solution providers by including all required hardware, firmware, software and development tools. Benefits for users include: Easily adaptable to evolving requirements: Users can choose from a large variety of access control software providers when deploying solutions. Systems are also easy to migrate to new software and highly configurable to dynamically enhance situational awareness. Lower installation and maintenance costs: HID Aero enables remote management capabilities with HID readers supporting Open Supervised Device Protocol (OSDP), including its recently announced Signo readers with built-in support. This minimizes the need for field inspection and reconfiguration. Key encryption and backward compatibilty End-to-end security from credential to host: HID Aero brings to smaller businesses many features generally available only in enterprise-class solutions, including host and controller authentication, encryption to protect keys and sophisticated threat detection. Trusted reliability, proven technology: Based on HID Mercury panel hardware and system technology, the durable controllers fit in the same footprint as earlier HID VertX® controllers and are backward compatible with HID VertX modules to simplify upgrades.
The new All-over-IP topics helped leading global brands stand out on the show floor and highlight the new value for their sales partners All-over-IP Expo 2015, Russia's premier IP event since 2008, welcomed over 4200 local security and IT professionals to Sokolniki Moscow to explore the latest innovations and hear from the best in the industry over two amazing days on November 18 and 19. Sponsored by AxxonSoft, Milestone Systems, Hikvision, Basler AG, Quantum, Dahua, Bosch, GNS/ONCOM, Electronica. Bringing Back A Sense Of Awe And Wonder: More than 180 leading brands from 20 countries showcased the latest technology to efficiently utilize IT infrastructure and secure assets and people. With the new converged show environment, visitors explored the vast transformation of the IP industry. Identity management, IP access control, open platforms, HD/4K surveillance, video analytics, data storage, IP networks and the cloud were capturing the show floor. Among other exciting debuts, 2N, Canon, Commend, Lex Computech, Morpho, Quantum, Seagate, Vingtor-Stentofon joined the exhibition to accelerate the local IP industry change. Reshaping Partner Ecosystems: The new All-over-IP topics corresponded to the fastest growing markets in Russia for 2016, and helped leading global brands stand out on the show floor and highlight the new value for their sales partners. Bringing a new definition to developing sales networks, All-over-IP Expo 2015 launched a special initiative having verified and attracted over 1500 key local sales partners to ensure global brands could win and grow in Russia together with the right channel. The number of appointments scheduled online for the show exceeded 8000. Forward Thinkers Sharing Ideas: Visitors took part in education sessions from over 100 industry experts, including Allied Telesis, Basler AG, Bosch, Dahua, Dell, EMC, Hitachi, MOBOTIX, Nedap, Oracle, Quantum, Schneider Electric, Seagate, Sony, Synology, Western Digital to name just a few. Insights for a new era of innovation were delivered to a captivated audience across seven theatres: Identity Management & Access Control; Intelligent Video 2.0/Machine Vision; Storage, Networks, Cloud; Smart City; Bosch Academy; Dahua Academy, Global Keynote Theater. Due to the new topics and brands introduced in 2015, the percentage of new visitors reached 67%. This Is Not Sci-Fi: For two days, inspirational speakers were arguing on the future of the Internet of Things, Smart Cities and Intelligent Buildings that will hit the industry by 2020. Futurists included Peter Lindström from Axis Communications, Andrey Khristophorov from AxxonSoft, Jaroslav Barton from HID Global, Igor Rudym from Intel, Eugenia Ostrovskaya from KiwiSecurity, Maarten Mijwaart from Nedap, Anders Johansson from Milestone Systems and Wayne Arvidson from Quantum. Memoori Founder and MD Jim McHale made a great impression sharing how the IoT would revolutionise physical security and intelligent buildings by 2018. Redesigning IP Business: CEO Summit saw big names from big companies take to the stage. AxxonSoft President Murat Altuev talked about his startup days covering most prominent risings and failures. Bosch Director Business Development Klaus Lienland advised on how security and IT integrators could benefit from Industry 4.0. AAM Systems MD Vadim Borisov presented on the global access control trends taking ground locally. Vicon VP Mark Provinsal and Hikvision Marketing Director Ksenia Elokhina stepped forward in time to consider the video surveillance industry of 2016 and beyond. Take advantage of All-over-IP 2016 Russia early-bird prices until December 18, 2015 and book stands, timeslots and sponsorship today!
Jaroslav Barton will speak on the "Breakthrough Trends for Secure ID Management 2014–2015" at All-over-IP HID Global, a worldwide leader in secure identity solutions, will for the first time exhibit and speak at Russia's No. 1 enterprise and channel partner IP show – 7th Annual International All-over-IP Expo 2014. HID Global Innovations HID Global will showcase its vast array of trusted secure identity solutions – physical and logical access control; card printing and personalisation; visitor management systems; highly secure government and citizen ID; identification RFID technologies; and NFC Mobile Access solutions. HID Global Vision In his keynote address "Breakthrough Trends for Secure ID Management 2014–2015", Jaroslav Barton, Sales Director at HID Global, will provide insights on the future of ID management for 2014–2015: Greater identity security. Compatibility between existing and future technologies. Functionality upgrade without hardware change. Access control via NFC-enabled mobile phones. Cards leveraging both smart card and biometric technology. Converged physical and logical access control. Gesture-based access control.
Experts sections