Steve Carney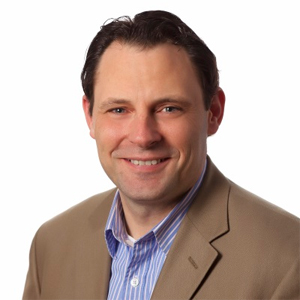 Steve Carney
Vice President, Product Marketing Physical Access Control,
HID Global
Steve Carney is the Vice President, Product Marketing Physical Access Control at HID. He oversees strategic development & roadmap planning and market positioning for the access control, credentials, mobile & biometric solutions. Carney is a Product Management Professional with more than 15 years of innovative, versatile and effective leadership in marketing, legal and military environments. He has led major international product launches in collaboration with clients, technology, marketing, legal and sales organizations.
Articles by Steve Carney
New security technologies have dramatically changed the security landscape over the last decade The security landscape has changed dramatically in the last decade with the introduction of numerous new security technologies to detect crime and deter criminal activity. With a long list of new tools, professionals now need to process vast amounts of information within seconds from many different security systems and then make important decisions about how to respond to an incident. The integration of security systems has perhaps been one of the biggest industry changes. Thanks to this, security professionals now have the ability to bring together multiple systems under a single tool to simplify the management of these systems and incident response. Steve Carney, Director, Product Management, Video for Tyco Security Products states that end users looking to integrate their security systems can pursue two very good, but different options: VMS or PSIM. While the application and installation of either a VMS or PSIM solution can be quite complex, determining which to choose comes down to size, scope and usage of data. A VMS or video management system is traditionally designed to manage security systems from a video perspective. A VMS can oversee a number of security functions, including access control and intrusion, but the end user sees all the integrated security under the VMS with a video-centric point of view. A classic example of this would be heavy surveillance users such as casinos, whose security personnel actively access video around the clock. A PSIM's job is to consolidate all elements of an enterprise, physical security included, in a very sophisticated software layer that resides on top of other management systems. The key element of a PSIM is its ability to integrate complex, disparate subsystems, as well as its interoperability with third-party applications beyond the normal operations of a typical video management system. PSIMs are also ideal choices for organizations that have many disparate systems beyond just security across many locations. The Ins and Outs of a VMS Weighing the options between a VMS or PSIM should involve careful analysis of the specific needs of the system For installers, there are several scenarios where video management systems make the most sense. As mentioned previously, the VMS user wants to manage his systems, which can include video, access, intrusion and other security functions such as specific analytics packages, from a video perspective. If the end user has two or three different manufacturers' solutions, or will be installing the system in a new facility and will be buying all new equipment, a VMS will most likely meet the end user's needs. End users that have a heavy physical security or surveillance focus, such as retail locations or casinos, or users that need a clean, intuitive solution to routinely view video after an event are model candidates for a VMS solution. With the evolution of unified VMS solutions, video management systems are seeing advancement in capabilities and an increase in applicability. One of those advancements is in the element of data visualisation. For instance, a retail company can find value using its security equipment to track customers in its store for operational or marketing purposes. A step beyond this is that the unified solution can depict any number of events across the systems visually. The system pairs separate events such as tailgating (two people walking through an area together or swiping an access card once for two people) at particular times of the day with other events (such as a propped open door or a door held open for more than a few seconds) and it will juxtapose them graphically over a longer period of time. PSIMs: An Answer to a Complex Problem PSIMs are very proficient at handling complex scenarios and provide a level of situational awareness to the end user that traditional video management systems cannot The job of a PSIM often transcends beyond physical security functions and can include workflow attributes, time and attendance, and building management. The priority of a PSIM is to integrate a large number of disparate systems together. One example would be a multi-national company with different video and access systems from different providers in Latin America, Europe and the U.S. Another area where a PSIM would be an attractive option is when the end user acquires a number of integrations already in place and they want to manage everything together. In addition, PSIMs are very proficient at handling complex scenarios and provide a level of situational awareness to the end user that traditional video management systems cannot. In this case, local governments, cities, schools districts or other large enterprises can use the PSIM to handle the flow of an emergency event, such as a tornado or hurricane. Lastly, PSIM applications take mapping and visualisation to the next level. Many VMS systems will have a simple mapping user interface, but PSIM solutions can typically support multiple and more sophisticated geographic information systems (GIS) map interfaces such as GoogleMaps, Bing Maps, and ESRI maps. Within these maps, not only can objects be tracked (GPS locations, RFID, etc.), but additional map layers can be brought in to provide a fuller situational picture of the incident at hand. This may include underground gas/power/water lines, wind direction/speed, weather, crime statistics, etc. Because of the broad range of applications and subsystems that PSIMs can handle, in general, PSIM is beneficial to a number of different people in an organization, far beyond just the security staff. Departments and management across an entire enterprise find value in the data and integration that a PSIM provides. Making the Most Sense Aside from the capabilities of the solutions, end users want to know the maintenance and training involved with both VMS and PSIM solutions. These answers also vary greatly and can't easily be contrasted because of the differences between the two solutions. Generally, if a reduction in maintenance from a cost and time standpoint is the customer's focus, then a unified VMS, if designed appropriately, should reduce the amount of hardware with multiple functions on separate servers. This VMS solution will require separate updates, maintenance and licences, compared with a unified system under one manufacturer. Because a PSIM's main focus is to integrate disparate systems, the end user also must continue to keep track of upgrades, maintenance, and licenses of its individual subsystems. On the training side, the solutions are not easily compared either. As a general rule, however, both VMS and PSIM solutions could reduce training and overhead as operators are using less to do their job, and in the case of the PSIM, operators don't need to access the subsystems individually to get the information they need. In most instances when it comes to VMS and PSIMs, it's not about comparing the two since they are very different. At their cores, VMS and PSIMs are designed for different purposes and don't really compete. But it's imperative to be able to understand exactly what each solution does so that an organization's expectations can be met.
American Dynamics, part of the Security Products business unit of Tyco, introduces the Illustra 610 compact IP mini-bullet camera, an ideal video solution for small to mid-size businesses in need of reliable, affordable outdoor surveillance. The Illustra 610 compact IP mini-bullet camera provides exceptional video quality within a small framework, making it appropriate for indoor or outdoor active surveillance situations where the camera needs to blend into the environment. With 1080p resolution for crisp, clear high-definition video, the camera provides various viewing angles, including a horizontal view and a corridor mode to capture video in narrow hallways or other areas where the traditional landscape format won't do. Using a built-in IR LED, the camera delivers useable video surveillance in a variety of lighting conditions. Its wide dynamic range further minimizes the impact on surveillance video caused by glare and high-contrast scenes. "The combination of illuminator and true day/night functionality enables the Illustra 610 Compact IP Mini-Bullet camera to stay focused in changing light situations, delivering quality video surveillance even in total darkness," said Steve Carney, Director of Video Product Line Management for Tyco Security Products. "It's a great addition to our rapidly growing Illustra HD IP Camera line that provides industry-leading versatility and ease of use in an economical package." Multiple streams of H.264 and MJPEG compression ensure excellent image clarity with controlled bandwidth usage. A built-in micro SD/SDHC card slot enables several days of recording to be stored on a memory card. Also, when triggered, the embedded motion detection sensor in the camera can send an alert to the operator or an email to any address or handheld device. The ONVIF-compliant camera configures quickly using the free Illustra Connect software that ships with all Illustra cameras. The software is designed to simplify network discovery and configuration, thus saving hours of installation time. The camera is also factory focused, eliminating the need for additional time at installation.
Experts sections