Michael Fickes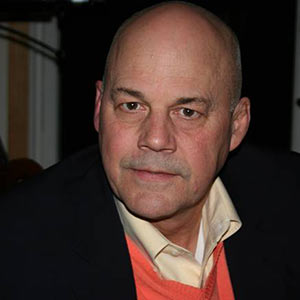 Michael Fickes
End User Correspondent
,
SecurityInformed.com
Michael Fickes is a business journalist with 25 years of experience. Mike has published hundreds of security articles over the years in trade publications serving professionals in industries including security, retail, K-12 schools, universities, the supply chain and others. For SourceSecurity.com US Edition, Mike develops articles about trends, best practices and personalities from the point of view of security end users. Mike graduated cum laude from Princeton University with a degree in English. In his spare time, Mike reads history, plays golf and takes ballroom dancing lessons.
Articles by Michael Fickes
News mentions
Many of the most well-trafficked articles posted at SourceSecurity.com in 2015 were those that addressed timely and important issues in the security marketplace. In the world of digital publishing, it's easy to know what content resonates with the market: Our readers tell us with their actions; i.e., where they click. Let's look back at the Top 10 articles we posted in 2015 that generated the most page views. They are listed in order here with the author's name and a brief excerpt. 1. Video Analytics Applications In Retail - Beyond Security [Larry Anderson] Analytics can help catch suspects by alerting in real-time. After the fact, analytics used for search purposes are far more effective to identify a theft. Secondly, analytics can be used in retail to track customers, understand their age and gender, manage queue lines, know how long people dwell at an end cap, provide heat maps, etc. 2. Cybersecurity - Hackers Target SCADA Embedded Systems [Vicki Contavespi] "SCADA monitors devices on the grid many times per second and was never intended or designed to have virus protection or security protocols," says Dave Hunt, an independent homeland security consultant and a founding member of the National InfraGard Electromagnetic Pulse special interest group. In fact, continuous monitoring makes it virtually impossible for a SCADA system to validate a security protocol. 3. Home Automation Standards And Protocols [Randy Southerland] As the home automation industry has expanded with an ever-growing number of devices and services, companies are placing bets on which wireless protocols will dominate. The past few years, the leaders have been Z-Wave and ZigBee. Companies are also using a variety of other standards including Crestron's Infinet, Insteon, and proprietary technologies such as Lutron's ClearConnect. Readers were interested in Prism Skylabs' retail applications, utilizing IP cameras as sensors to gather data on customer behavior 4. The Numbers Tell The Video Story At ISC West: 4K And H.265 [Larry Anderson] The latest in video surveillance equipment at ISC West [in 2015] is reflected by the numbers you hear repeatedly on the show floor, numbers like 4K and H.265. Big players like Panasonic have joined the 4K bandwagon in a big way. Sony introduced a 4K camera with a larger sensor size (1-inch) to increase light sensitivity, displaying the better view alongside a "Brand X" competitor in the Sony booth. 5. Video Analytics: Prism Skylabs Envision IP Cameras As Sensors To Expand Their Role In Retail [Larry Anderson] Prism Skylabs is helping to drive a re-evaluation of the role of video cameras in the market. Founded in 2011, the San Francisco cloud service company thinks of IP cameras as sensors that are capable of providing a range of data that can be managed and processed in the cloud to provide more useful information to end-user customers. Prism's current implementations of the "software as a service" approach focuses on retail merchandizing and marketing applications, but Prism Co-Founder and Senior Vice President Bob Cutting sees many other opportunities too. 6. Video Analytics For Forensics: Analytics-Based Forensic Evidence Collection [Larry Anderson] Another aspect of video analytics is how the technology can be used for forensics. Basically, intelligent searches of video archives provide investigators faster access to any needed video clip based on the content of the video. It's a monumental improvement over the old days of searching for hours while rewinding and fast-forwarding videotape. 7. IP Video Surveillance Market – Revealing The 'Industry Standards' Myth [Mark Collett] Considering the state of the IP surveillance industry, standardization would likely drive vendor consolidation and force companies to evolve in order to succeed. Many industries have successfully implemented standards – including energy, telecommunications, consumer electronics and aerospace. These are all vibrant industries; standards have not driven any of them to extinction, as some in the security industry believe they would. Another topic of interest was the public and private protection of public figures, spurred by the Pope's visit to America earlier this year 8. Physical Security Information Management (PSIM) – The Death Of An Acronym? [Larry Anderson] Lately, we have even begun hearing manufacturers starting to avoid the PSIM term and its historic baggage and preconceptions. When a buzzword takes on a negative stench, it loses its impact. If a PSIM is perceived as negative, the initials lose their usefulness even as a marketing term (which some say PSIM was all along). 9. Avigilon Acquires Fundamental Patents Covering Video Analytics [Larry Anderson] What are the ramifications when a major supplier in the video analytics space owns many of the patents that are fundamental to its competitors' businesses? It's one thing to pay licensing fees to a fading player like ObjectVideo (perhaps to avoid costly litigation?), but isn't paying those fees to a direct competitor another matter? 10. How Public And Private Security Operations Protect Celebrities, Big-Name Executives And Dignitaries [Michael Fickes] According to the Secret Service, dozens of federal, state and local agencies combined forces to protect the Pope in his visits to Washington, D.C., Philadelphia and New York City. The Department of Homeland Security designated the Papal visit to New York City a National Special Security Event. For such an event, the Secret Service acts as the lead federal agency for the design, implementation and oversight of the operational security plan. See the full coverage of 2015/2016 Review and Forecast articles here
Observers suggest asking open-ended questions and focusing in on specific details as the conversation moves ahead If a trained interviewer has ever questioned you, you may have started out by promising yourself to keep certain information secret. Then during the interview, you spilled it all. Police detectives, officers and savvy security professionals have learned how to talk to people in ways that will elicit information that subjects prefer to conceal. How do they do that? "Start out by building trust and rapport," says James E. Whitaker, CPP, President and CEO of The Whitaker Group in Cincinnati. "Keep it conversational and friendly." Whitaker also suggests making the interviewee feel as comfortable as possible. "Don't sit between the individual and the door," he says. "Have them sit with their back to the door so that they can get up and walk out without having to navigate around tables and chairs." If the individual might be subject to criminal charges, you should offer an opportunity to confer with an attorney and to have an attorney present during the interview. Similarly, information obtained through threats or force will be thrown out of criminal as well as civil court if matters get that far. It is probably wise to conduct the interview as if the matter will go that far. "In that regard, you should conduct the interview in ethical and lawful ways," Whitaker says. Creating A Comfortable Atmosphere Begin by getting to know the individual, Whitaker continues. Ask interviewees about themselves. What do you do for a living? How long have you been doing that? Do you like it? Asking about themselves gets them talking about themselves, a subject they know and enjoy discussing. Once they are talking, ease into questions related to the investigation. Open-Ended Questions For Fact Extraction "Focus on eliciting facts and avoiding suppositions and opinions. Look for signals that you are being lied to. Pay attention to body language," says James E. Whitaker, President and CEO, The Whitaker Group Observers suggest asking open-ended questions and focusing in on specific details as the conversation moves ahead. Instead of asking, "Why did you steal that laptop," you might say: "The policy against taking laptops and other electronic equipment home is well publicised. Why did you think it would be okay this time?" A rationale as a response might be akin to an admission of having stolen the laptop. Body Language Speaks Volumes "Focus on eliciting facts and avoiding suppositions and opinions," Whitaker continues. "Look for signals that you are being lied to. Pay attention to body language. When someone lies, he or she might lean or step back — it might be a big step or a slight movement. He or she might also break eye contact." Observers also suggest watching for yes and no answers and long-winded answers. Truthful answers are typically direct. "No, I wasn't there, yesterday," sounds truthful to an interviewer. Then again, "No, I walked home in an entirely different direction, and I was probably miles away," sounds contrived. Refrain From Using Loaded Language At the same time, Whitaker cautions against using loaded terms such as lying, stealing, thief, and other words that will only make the person being interviewed pull back. Another suspicious category of answer is "huh?" Police interrogators say that guilty individuals often answer accusatory questions with a "huh?" or "what?" or other question that fakes not having heard the question. Know What You Want Most importantly, make sure you know as much of the story as possible before undertaking an interview. "You have to do the investigative work, first, and learn the answers — or at least the likely answers — to most of the questions you plan to ask," he says. "That way you will know when you are being lied to, and you can follow up with questions based on the factual findings of your investigation." Finally, don't forget that an interview is one piece of a larger puzzle including other interviews, inspections of the scene where the event took place, as well as the overall corporate environment. While there are always a few anomalies, most of the pieces must fit together into a whole that seems a realistic explanation of what happened.
Experts sections