Keith Bishop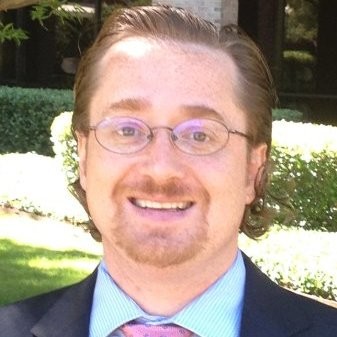 Keith Bishop
Global Sr. Program Manager Enterprise Accounts,
Johnson Controls, Inc.
Keith Bishop has extensive experience in executive relationship management, technology sales, team leadership and collaboration and creative change management. Keith works at Johnson Controls as a global senior program manager for enterprise accounts. He has previously employed at Dun & Bradstreet as a large commercial customer account executive.
News mentions
Quantum Corp. has announced the release of the new VS-Series, an efficient, flexible storage cloud platform that has been specially designed for surveillance and industrial IoT applications. The VS-Series is available in a broad range of server choices, suitable for deployments with fewer than ten cameras, up to the largest environments with thousands of cameras. Using the VS-Series security platform, security professionals can efficiently record and store video surveillance footage and run an entire security infrastructure on a single platform. Multiple Systems Integration Surveillance and security operations continue to get more complex, with more cameras, higher-resolution imagery, and increasing data retention requirements. As buildings become smarter, everything from access control systems to lighting and HVAC systems are now connected – part of the "Internet of Things." There is an opportunity to simplify operations by consolidating and converging many applications onto a single platform. The Quantum CSP was designed specifically for video and other forms of high-resolution content Quantum's VS-Series architecture is based on the Quantum Cloud Storage Platform (CSP), a new software-defined storage platform specifically designed for storing machine and sensor-generated data. Like storage technologies used in the cloud, the Quantum CSP is software-defined, can be deployed on bare metal, as a virtual machine, or as part of a hyperconverged infrastructure. Unlike other software-defined storage technologies, the Quantum CSP was designed specifically for video and other forms of high-resolution content – engineered for extremely low latency, maximizing the streaming performance of large files to storage. Quantum VS-Series Cloud Storage Platform The Quantum Cloud Storage Platform enables high-speed video recording with optimal camera density and can host and run certified VMS management applications, recording servers, and other building control servers on a single platform. The VS-Series product line is being offered in a variety of deployment options; including software-only, mini-tower, 1U, 2U, and 4U hyperconverged servers. Key VS-Series Attributes Include: Efficiency: Quantum's VS-Series supports high camera density and software architecture that enables users to run their entire security infrastructure on a single hyperconverged platform. Flexibility: The VS-Series is a software-defined platform which offers the broadest range of deployment options. Many appliances can scale out for more cameras or scale up for increased retention. Easy to Deploy, Operate and Maintain: The VS-Series comes pre-installed with certified VMS applications, and can be installed and configured in minutes. It is backed by the world-class service and support of Quantum and our integrator partners Resilience: The VS-Series software offers a fault-tolerant design to minimize hardware and software issues, designed to virtually eliminate downtime Quantum Products At ISC West 2019 The first products in the VS-Series to launch are the VST10x mini-tower appliances, and the VS2112 and VS2124 2U servers Quantum will highlight the new VS-Series at ISC West, booth #22137. The first products in the VS-Series to launch are the VST10x mini-tower appliances, and the VS2112 and VS2124 2U servers, available this quarter. Additional offerings will be available later this year. Josh Woodhouse, Principal Analyst, IHS Markit, said "There are huge increases in ubiquitous video surveillance data required to be processed, analyzed and stored. The total market capacity shipped for enterprise storage systems in video surveillance is forecast to grow at a compound annual growth rate of 40 percent from 2017 to 2022. Storage demand is strongest in safe or smart cities installations, and in retail and transportation hubs around the globe, where end-users are looking to both protect against security threats and maximize the efficient use of collected data. Scalable, flexible data storage systems are important in achieving this goal." High-Resolution Network Cameras Jeremy Scott, Strategic Alliance Partner Manager, Americas, Milestone Systems said, "Security systems today include more high-resolution cameras to capture relevant situational information. Our partnership with Quantum lets us deliver scalable video surveillance solutions with the storage capacity and access suited to the increased data volumes these systems generate." I'm pleased that we were able to bring this VS-Series to market so quickly" Keith Bishop, Strategic Growth Manager for Data Enabled Business, Johnson Controls stated, " Buildings and cities have internet connected devices everywhere – cameras, badge readers, lighting, HVAC systems, and more – which creates a need to consolidate and manage this digital data in one place. Being able to converge surveillance recording, VMS systems, and other building control applications onto a single platform means our customers can simplify their infrastructure as we help them create smarter and safer buildings and cities." Hyperconverged Security Infrastructure Jamie Lerner, President and CEO, Quantum, says "As we worked with partners to design a platform for surveillance, we knew that streaming performance and camera density would be critical, as well as hyperconvergence both for efficiency and to consolidate the security infrastructure. I'm pleased that we were able to bring this VS-Series to market so quickly – it demonstrates both the software-defined nature of the Quantum Cloud Storage Platform and how we can take our years of expertise working in movie and TV production and construct a platform with leading performance for the surveillance industry."
Pivot3 has announced the release of its new large-scale surveillance solution. Designed to support video surveillance and security deployments of 500TB or more, the platform provides the performance, resiliency, scalability and ease of use that is required for large-scale environments at a lower cost than any other enterprise solution. Cost-Effective Video Surveillance Available solutions for large video surveillance and security systems are typically cost-prohibitive. While costs can be reduced by using commodity NVRs, these systems lack the resilience, scalability, ease of use and advanced functionality required for modern surveillance environments. With this latest solution, Pivot3 is streamlining large-scale video, security management and storage environments by hosting video management software, security applications and storage on a modular, scalable appliance. The solution can deliver over 6PB of storage in a single rack while supporting over 15,000 cameras , reducing footprint, power and cooling requirements This significantly lowers cost and delivers higher rack density for multi-PB video installations with the lowest price point in the market for scalable video surveillance infrastructure. The solution can deliver over 6PB of storage in a single rack while supporting over 15,000 cameras (750 per node), reducing footprint, power and cooling requirements. This new offering further improves Pivot3's video performance, supporting up to 30,000 mbits/s of video ingest (1430 mbit/s per node), and increasing video retention times. "With this new platform, Pivot3 delivers the best reliability and price point of any server and storage solution for video surveillance in the market," said Brandon Reich, surveillance practice leader, Pivot3. "Building on more than a decade of experience creating solutions purpose-built for video, this platform supports more cameras and delivers longer video retention times for less cost, which broadens our dependable options available for our surveillance and security customers." Eliminates Downtime And Data Loss Pivot3's large-scale surveillance solution, the V5-2000, uses a highly-dense platform, dual Intel Xeon Scalable processors and up to 288TB storage in two rack units with advanced features, including automatic failover and advanced data protection. This eliminates downtime and data loss resulting from hardware failures, providing the resilience required for mission-critical video applications. "Pivot3 delivers technology that allows us to offer highly reliable and scalable solutions to our customers while enabling us to differentiate ourselves in the market by lowering their acquisition and operational costs," said Kit Bishop, manager of strategic growth, Johnson Controls. "This new solution brings even more value to the table and delivers the robust enterprise-class platform that large-scale surveillance and security deployments require at an extremely compelling price point. As a result, our customers can achieve more consolidation that provides immediate ROI along with the option to add additional workloads as their needs evolve."
Experts sections