Jos Beernink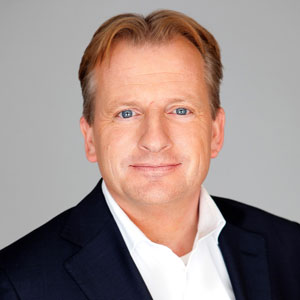 Jos Beernink
Vice President of Sales, EMEA,
Genetec, Inc.
Jos Beernink is Vice President of Sales, Europe, Middle East and Africa at Genetec, Inc. With over twenty years of experience in the technology sector, Jos has previously held positions at Honeywell Security, Samsung and TechData.
News mentions
Milestone Systems have hired Jos Beernink as new EMEA Director Channel Sales, reporting to Malou Toft, VP EMEA. Jos Beernink's most recent position was as VP EMEA Sales at Genetec and with previous positions at Honeywell Security and Fire/ADI, Samsung Electronics and Tech Data. EMEA Channel Sales Head Jos Beernink will lead EMEA Channel Sales, which is comprised of four sales regions with regional sales managers as direct reports; North Europe, Middle Europe and South Europe as well as Middle East & Africa. "I am thrilled to be able to attract a true industry heavyweight as Jos Beernink", says Malou Toft, VP EMEA for Milestone Systems. "Jos brings a wealth of channel and industry experience to his new team and to Milestone Systems." Expanding Beyond Security The appointment of Jos Beernink is part of the new EMEA organization announced in January, aimed at helping Milestone Systems' community grow, in and beyond security in verticals like retail, transportation and safe cities. The new EMEA organization has three specialized sales areas and a strong consolidated sales & tech operation.
Genetec Inc., global technology provider of unified security, public safety, operations, and business intelligence solutions has announced that Mr. Normen Wollmann will join the company as Country Manager for Germany, Austria, and Switzerland (DACH region), effective October 1st, 2018. Before joining Genetec, Normen served as chief executive officer (CEO) at ela-soft GmbH, a Berlin-based developer of security, building and communication systems. He has also held senior sales positions at Siemens Building Technologies. Unified IP Security Solutions In his new role, Normen will use his extensive technical experience and strategic vision to introduce Genetec solutions and the benefits of open-architecture, unified IP security to a growing and evolving German market. "We are very happy to welcome Normen Wollman to the Genetec family," said Jos Beernink, Vice President of Sales for EMEA, Genetec. "Normen is recognized for his leadership in the German security industry and with his background as electronics engineer, he is uniquely qualified to further expand the Genetec presence in the DACH region and support the needs of customers—helping them with scalable security solutions," added Beernink.
The two new executive appointments at Genetec align with the opening of the new Genetec European HQ in Paris Genetec Inc., a provider of open-architecture and unified IP security solutions has announced two new senior executive appointments and new European headquarters in the eighth arrondissement of Paris, France. Mr. Cyrille Becker joins Genetec as General Manager, Europe and will oversee European operations, positioning the business for growth in the European market. Mr. Jos Beernink has been appointed Vice President of Sales, Europe, Middle East and Africa (EMEA), where he will direct the sales organization, developing new business and helping the channels address growing business demand. Genetec New Executives Mr. Cyrille Becker is a seasoned business developer with fifteen years of experience in the security industry. He most recently served as a Business Unit General Manager at Stanley Security France, a long-time Genetec partner. His key competencies include leading large and diverse teams, fostering organic growth and developing new market opportunities. Mr. Jos Beernink joins from another valued Genetec partner, Honeywell, where he worked as Vice President of Sales and Marketing. In this role, his primary remit was to drive territory growth, which he will apply in his new position at Genetec. Mr. Beernink has been a highly respected member of the technology sector for over twenty years. New Genetec European HQ These two executive appointments at Genetec align with the opening of the new Genetec European headquarters, located at 6 Rue Daru in central Paris, a short walk from the Arc de Triomphe and Champs-Élysées. Designed to accommodate the rapid growth of Genetec in the European market, the office spans three floors with expanded facilities for engineering, sales, support, training, client and technology partner demonstrations and events. "With the strategic appointments of Mr. Beernink and Mr. Becker, and our expanded European headquarters in Paris, we are well positioned to address the rapid business growth that Genetec has experienced over the past years, and meet the needs for physical security across the many different vertical markets we serve in Europe," said Georges Karam, Chief Commercial Officer at Genetec. "We look forward to welcoming new and existing partners, integrators and end-users to our new facility."
Experts sections