Jamie McMillen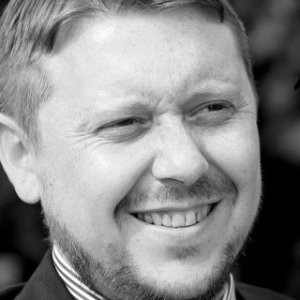 Jamie McMillen
Managing Director,
Suprema
Jamie McMillen is the Managing Director of Suprema Inc. Previously Jamie McMillen was the Director of Business Development at BioConnect.
News mentions
Workforce management specialist, Synel Industries UK (Synel UK), has introduced the latest version of Synergy Access, a cloud-based access control solution which provides a scalable and cost-effective way to manage who is allowed access to restricted areas. Available as a stand-alone solution or as part of a wider suite of software from Synel that includes Time and Attendance and other workforce management modules, Synergy Access is designed to provide a future-proof solution for access control applications of any size, from one building with just a few doors, through to multiple sited organizations that need to secure many thousands of entrances and exits. Effective access control solutions "Synel has already acquired extensive knowledge of what it takes to deliver effective access control solutions, having previously fulfilled the requirements of many existing clients, including banks, data centers, education facilities, commercial offices, retail, warehousing, and manufacturing plants," said James Smith, the Chief Executive Officer (CEO) of Synel Industries UK (Synel UK). The latest version of Synergy Access has been developed in response to feedback from existing customers" James Smith adds, "We have seen steady growth in access control enquiries and sales, and the latest version of Synergy Access has been developed in response to feedback from existing customers who have told us they are placing much more value in the benefits delivered by the Cloud and latest technological advancements, such as facial recognition." Synergy Access Synergy Access, which is offered as a traditional on-site architecture solution or via Synel UK's fully managed hosted cloud architecture (SaaS), works hand-in-hand with the company's own brand readers, as well as fingerprint-based biometric readers and the latest state-of-the-art facial recognition devices from technology partner, Suprema. "We have enjoyed a long-term business relationship with Synel and together we have been able to meet the expectations of many of Synel's customers," said Jamie McMillan, Managing Director at Suprema Systems. James McMillan adds, "With the launch of the latest Synergy Access version, I believe Synel has the opportunity to offer system integrators a competitive edge, while providing users with added value from their access control systems." ANPR module Synel has partnered with 4Sight Imaging to introduce an ANPR module for Synergy Access In addition, Synel has partnered with the renowned UK Automatic Number Plate Recognition (ANPR) specialist, 4Sight Imaging, to introduce an ANPR module for Synergy Access that allows an on-site ANPR engine to be managed over the Cloud as a hybrid solution. This has already been rolled out to a host of customers. "As technology partners who are experts in their respective fields, 4Sight Imaging and Synel have a proven track record of working together to ensure customers can make best use of ANPR as part of an access control solution," said Martin Cowley, Strategic Accounts Manager at 4Sight Imaging. Martin adds, "The development that we have worked on with Synel allows their customers to take advantage of our leading ANPR engine, while managing credentials through Synel's platform, from anywhere in the world." Integration partnerships Synel Industries UK's Chief Executive Officer, James Smith further said, "We are in a fantastic position to benefit from continued growth with Synergy Access and are actively looking for new integrator partnerships across EMEA who would like to be part of its success." He concludes, "Synergy Access offers system integrators a feature rich and yet competitively priced access control solution, which will enable them to win new business and have the opportunity to enjoy long-term recurring revenue by promoting our Cloud-based SaaS. The Synel UK team welcomes any enquiries for demonstrations, as well as being available to provide ongoing pre-sales and post-sales support."
Suprema, a globally renowned company in access control, biometrics and time & attendance solutions, has announced its new partnership with DVS Ltd., a security solutions distributor in the United Kingdom. Suprema – DVS partnership DVS is a well-established distributor of video surveillance products in the UK. By becoming DVS's first dedicated access control and biometric partner, Suprema aims to expand its customer base, providing UK customers with comprehensive security solutions inclusive of security video cameras. DVS will benefit from being able to supply Suprema's wide range of products that encompasses controllers, biometric security devices, card readers as well as mobile credential solutions and time and attendance software. Biometric access control solutions expert Suprema expects the partnership to create true customer value, bringing better service to advanced security solutions" "Suprema is very excited to work in partnership with DVS Ltd. They have an outstanding reputation in the security industry for being innovators both in marketing and technical delivery. Suprema expects the partnership to create true customer value, bringing better service to those that need advanced security solutions," said Jamie McMillen, the Managing Director of Suprema Systems UK Ltd. "DVS is equally excited to partner with Suprema, an industry-renowned biometric access control solution manufacturer. Suprema products are well-respected in the industry as highly-reliable, feature-reach and well-integrated into various VMS solutions," said David Davies, the Chief Technical Officer of DVS Ltd. Fusion face recognition technology David adds, "This partnership will bring the best of both worlds, allowing our customer base to access Suprema products and our technical design and support expertise. DVS is truly excited to bring brands like Suprema to market." Celebrating its 20th anniversary this year, Suprema continues to grow in the market, meeting the needs for contactless access control in the new normal. Suprema's biometric products, such as the recently released FaceStation F2 with innovative fusion face recognition technology and skin temperature screening are well-received, as well as its other solutions like the access control and time attendance software, BioStar 2 and mobile credential solution, Suprema Mobile Access.
Suprema Inc., a provider of biometrics and security solutions, announces that the company has appointed Baudoin Genouville as the managing director for Suprema Systems GmbH. Responsible for Suprema's Pan-European (excluding UK and Ireland) and North African operations, Genouville will be based on both Germany and France offices, where he will lead local sales and technical support team as well as playing key roles in marketing and public relations across Europe. After joining Suprema Inc. in 2013, Genouville has been involved in technical alliances with major security manufacturers, and also played a strategic role in Suprema's recent global rollout and growth in enterprise market. National security industries In recent years, Genouville has moved back from South Korea to Europe with the mission of further growing Suprema local Partners and Suprema presence in national security industries. We have already started for long in the UK then in Americas, Middle-East, finally Asia" "That is not a radical move for Suprema Inc. to localize its Sales and Support closer to our customers. We have already started for long in the UK then in Americas, Middle-East, finally Asia. It is a proven strategy that pays off. With local branches and dedicated staff across Europe, Suprema Inc. will better serve its BioStar2 line distribution Partners. Businesswise, the relation will remain identical, with direct sales to our European certified Partners only (not to end-users). However, our local set-up in Europe will see increased consulting operations and support actions for the benefit of our End-Users," said Genouville, Managing Director of Suprema Systems GmbH. Improving localized sales "The last 6 years at Suprema Inc. have been fascinating. We are a technology-based company, leader on its product range, quickly implementing changes with dedicated teams working together in the same direction, as a family. I hope to drive that same spirit to our Suprema forces in Europe, for the years to come," Genouville added. Earlier this year, Suprema also appointed Jamie McMillen as Managing Director of Suprema Systems UK Ltd which covers the company's sales and marketing operations over United Kingdom and Ireland market. Along with the company's EU operation, Suprema plans to expand its UK and Pan-European footprints to improve localized sales, marketing and technical support services.
Experts sections