Seongbin Choi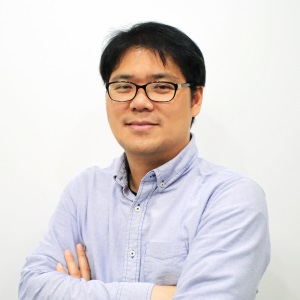 Seongbin Choi
Managing Director of Software Development,
Suprema
Seongbin Choi is currently working in the capacity of Managing Director of Software Development at Suprema Inc., renowned global provider in security and biometrics. Seongbin is responsible for leading the software development of Biostar which is Suprema's integrated security platform that provides comprehensive functionality for access control and time & attendance. Seongbin graduated with a Bachelor's degree in History from Sungkyunkwan University in South Korea.
Articles by Seongbin Choi
We encounter AI with increasing frequency, both online and in the media. AI has penetrated deep into various aspects of our lives, from TV sets that improve picture quality using AI, or air conditioners with automatic temperature and humidity control, to investment management services that predict return rates. AI technology first appeared in the 1950s and was briefly revived in the 1980s before falling off the radar. In the late 2000s, AI re-emerged and went on to become a key technology and driver in the IT industry. In order to learn and adapt, AI technology required a large amount of data, which was difficult to collect in the pre-2000s. By the late 2000s, things began to change. Large quantities of data began accumulating on the cloud, propelled by the Internet, smart phones, and the emergence of cloud-based services. The emergence of the Internet of Things (IoT) accelerated data collection and has led to explosive growth in AI technology. Data collected through the IoT and smart phones were sent to cloud platforms and used for AI, leading to drastic industrial changes. These industrial changes have been dubbed the "Fourth Industrial Revolution", Industry 4.0. Physical security dilemma For the physical security industry, which handles access control and video surveillance via IT systems, security has always been accompanied by inconvenience and inefficiency. Greater security comes with a greater number of procedures that cause inconvenience and inefficiency for individuals partaking in them. The industry has traditionally opted to enhance security by making thousand of people go through additional steps in order to prevent one person from causing an issue. The challenge for companies and the security industry has long been striking a balance between security enhancement and efficiency. Future changing with Industry 4.0 Industry 4.0 is the key to solving the physical security dilemma. If we can allocate more resources to parts of organizations with higher security risks, or if we can recognize a sign of security error in advance and respond accordingly, then we will be able to enhance security without compromising convenience and efficiency. AI can be used to recognize irregular patterns and isolate parts with a high probability of security breach Smart operations such as these are possible when AI is trained against a large data source. If we can collect access and movement information through access records and the RTLS (Real-time Location System), and train the AI using the access and movement patterns of individuals, the AI can be used to recognize irregular patterns and isolate parts with a high probability of security breach. AI to access the movement patterns We can also use AI to study the access and movement patterns after security incidents occur. This means that further down the line if the same pattern should be detected, the AI can automatically take the appropriate actions to prevent the security breach. These are just some of the possibilities when AI is trained against accurate access, movement, and location data, collected in the cloud from access control devices and RTLS devices. RTLS-based location tracking has already been commercialized. This technology is already being used to track patients in larger hospitals and for indoor navigation services in big shopping malls. In addition, access control, which core of the physical security industry, has already moved onto the cloud. The cloud-based access control market is showing a growth rate of 26.8%, three times that of the general access control market. Cloud-based access control service providers including Brivo and Kisi are leading this growth. An Industry 4.0 platform for the physical security industry is already emerging with data being collected for cloud storage and training AI. Inside Industry 4.0 Simply put, the industrial revolution is a change in the way we create exchangeable value, a change in the way we make money. AI trained on big data has already begun to surpass the limitations of human judgment. AI-based cloud service solutions now offer a new value that on-premise solutions based on human judgment simply cannot provide. Industry 4.0 for the physical security industry is still in its infancy, and that's why the Suprema R&D team is developing cloud-based physical security services that are more convenient, efficient, and secure with the help of AI technology.
The emergence of smartphones using iOS and Android is rapidly changing the landscape of the IT industry around the world. Several industries, such as digital cameras, car navigation, MP3, and PNP, have been replaced by equivalent or even better performance using smartphones. Smartphones provide increasing portability by integrating the functions of various devices into a single unit which allows them to connect to platforms with network-based services and offer new services and conveniences that have never been experienced before. These changes have expanded into the access control market. Although not yet widespread, 'Mobile access cards' is one of the terminologies that everyone has been talking about. RF cards used for access security are being integrated into smartphones just as digital cameras and MP3s were in the past. While people might forget their access cards at home in the morning, they seldom forget their smartphones. Using smartphones for access control increases entry access reliability and convenience. Mobile/smartphone access control A key aspect of mobile credential is that it makes it possible to issue or reclaim cards without face-to-face interaction As in other markets, the combination of smartphones and access cards is creating a new value that goes beyond the simple convenience of integration enhancing the ability to prevent unauthorized authentication and entrance. People sometimes lend their access cards to others, but it is far less likely they might lend their smartphone with all their financial information and personal information – to another person. This overcomes an important fundamental weakness of RF cards. Another valuable aspect of mobile credential is that it makes it possible to issue or reclaim cards without face-to-face interaction. Under existing access security systems, cards must be issued in person. Since card issuance implies access rights, the recipient's identification must be confirmed first before enabling the card and once the card has been issued, it cannot be retracted without another separate face-to-face interaction. Mobile access cards In contrast, mobile access cards are designed to transfer authority safely to the user's smartphone based on TLS. In this way, credentials can be safely managed with authenticated users without face-to-face interaction. Mobile cards can be used not only at the sites with a large number of visitors or when managing access for an unspecified number of visitors, but also at the places like shared offices, kitchens and gyms, currently used as smart access control systems in shared economy markets. The market share of mobile access cards today is low even though the capability can offer real benefits to users and markets. While the access control market itself is slow-moving, there are also practical problems that limit the adoption of new technologies like mobile access cards. Use of Bluetooth Low Energy technology While NFC could be an important technology for mobile credential that is available today on virtually all smartphones, differences in implementation and data handling processes from various vendors prevents universal deployment of a single solution to all devices currently on the market. Accordingly, Bluetooth Low Energy (BLE) has been considered as an alternative to NFC. Bluetooth is a technology that has been applied to smartphones for a long time, and its usage and interface are unified, so there are no compatibility problems. However, speed becomes the main problem. The authentication speed of BLE mobile access card products provided by major companies is slower than that of existing cards. Enhancing credential authentication speed Authentication speed is being continuously improved using BLE's GAP layer and GATT layers The second problem is that mobile access cards must be accompanied by a supply of compatible card readers. In order to use mobile access cards, readers need to be updated but this is not a simple task in the access control market. For 13.56 MHz smart cards (which were designed to replace 125 kHz cards), it has taken 20 years since the standard was established but only about half of all 25 kHz cards have been replaced so far. Legacy compatibility and the need for equivalent performance, even with additional benefits, will drive adoption timing for the Access Control market. While BLE technology helps resolve the compatibility problem of mobile access cards, it can identify some breakthroughs that can solve the speed problem. Authentication speed is being continuously improved using BLE's GAP layer and GATT layers, and new products with these improvements are now released in the market. Making use of key improvements allows Suprema's mobile access card to exhibit an authentication speed of less than 0.5 seconds providing equivalent performance to that of card-based authentication. AirFob Patch MOCA System's AirFob Patch addresses the need for technological improvements in the access control market in a direct, cost effective, and reliable way – by offering the ability to add high-performance BLE to existing card readers – enabling them to read BLE smartphone data by applying a small adhesive patch approximately the size of a coin. This innovative breakthrough applies energy harvesting technology, generating energy from the RF field emitted by the existing RF reader – then converting the data received via BLE back into RF – and delivering it to the reader. By adding the ability to use BLE on virtually any existing RF card reading device, MOCA allows greater ability for partners and end users to deploy a technologically-stable, high performance access control mobile credential solution to their employees, using devices they already own and are familiar with. Adding MOCA AirFob Patch eliminates the need to buy and install updated readers simply to take advantage of mobile credential, lowering costs and risks, and increasing employee confidence and convenience. Growth forecast of mobile access card market in 2020 In 2020, forecasts show that the mobile access card market will grow far more rapidly Several companies have entered the mobile access card market, but they have not set up a meaningful product solution stream until 2019. In 2020, forecasts show that the mobile access card market will grow far more rapidly. Reviewing new entries into the market allows identification of the latest products that provide improving solutions to compatibility and speed problems. MOCA AirFob Patch addresses development plans in process today that overcome the legacy installed base of card readers – allowing rapid creation of an environment that can make immediate use of BLE mobile access cards. Integrated mobile digital ID With proven usability and within suitable environments, mobile access cards will also begin to make inroads into other markets, not just the access control market. In the sharing economy market, which seeks access management without face-to-face interaction, the integrated mobile digital ID led by the 'DID Alliance' will serve as a technical tool that can be used in access authentication – forging increasing links between the access control and digital ID markets.
News mentions
Suprema, a globally renowned company in access control, biometrics and time & attendance solutions, hosted a virtual partner summit on Feb 3, 2021, where it announced new leadership, shared business success stories as well as a business blueprint for future growth. Suprema Partner Summit The Partner Summit, attended by close to hundred Suprema partners, began with a greeting from James Lee, the new Chairman of the company. Lee thanked partners for Suprema's sales performance, shared how Suprema headquarter employees are striving under the COVID-19 pandemic, and introduced the new leaders of Suprema. Hanchul Kim, previous Managing Director of Suprema, was appointed the new Head of BioStar business. Seongbin Choi, the former Head of Software R&D, is now leading the entire BioStar R&D. Andrew Kim, who joined Suprema, in September 2020, as Chief Strategic Officer, was named the new Head of MOCA Systems Inc., a Suprema-affiliate start-up specializing in mobile credential solution. FaceStation F2, the fusion multimodal terminal At the virtual partner summit, Suprema shared the success of FaceStation F2 At the virtual partner summit, Suprema shared the success of FaceStation F2, the fusion multimodal terminal featuring Suprema's latest face recognition technology that combines the best of IR and visual face recognition methods. "FaceStation F2 hit record sales for most units sold three months into the launch. This is the most success than with any other product we've ever released," said the new Head of BioStar business, Hanchul Kim. Contactless and face recognition solutions He adds, "Thanks in part to the success of FaceStation F2, Suprema's sales units of face recognition devices more than doubled in 2020. With the demand for contactless solutions on the rise, we expect face readers to account for around thirty percent of entire unit sales in 2021." Suprema also presented a five-year vision to become a renowned provider of ACaaS (Access Control as a Service) to enterprise market, using AI, big data and cloud technology. Visual recognition, data analytics and AI expert "Suprema has a strong visual recognition, data analytics and AI technology that will serve well in advancing to object and motion detection, so it really is a natural path for us to expand to the field of fire, intrusion alarm and video surveillance and take BioStar platform to the cloud to offer a total solution to higher-end enterprise customers," Hanchul Kim further explained. Towards the end of the event, Suprema gave a peek of X-Station 2 scheduled for launch in the first half of the year. X-Station 2 is an advanced touchscreen-based card reader capable of adding QR code module option at the bottom.
Experts sections