Amine Sadi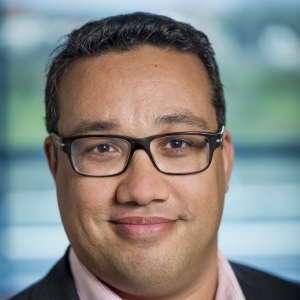 Amine Sadi
Country Manager Middle East Region,
Milestone Systems
Amine Sadi is the Country Manager for Middle East Region at Milestone Systems. Previously, he was the Country Manager of France and North Africa at the organization. Prior to joining Milestone, Amine worked as a Sales Manager at Anixter. He holds a degree in International Business & Finance from SKEMA Business School in France.
Specialization:
Physical Security, Video surveillance, Access Control, Structured Cabling Systems Design, IT Networking
News mentions
The fast-paced growth of Milestone Systems has resulted in a new regional headquarters in Dubai Media City. The move means double the office space for employees. The premises include a state-of-the-art Experience Center equipped with new technology capable of simulating and demonstrating a wide range of innovative solutions. This includes solutions for mitigating the COVID-19 pandemic using physical distancing, heatmapping, people counting, and temperature measurement. Video management technology Milestone Systems has been present in the UAE since 2007. Milestone's video management technology helps major cities, companies, and people in the region staying safe, efficient, and protected. "We are excited to be settling into the new, spacious office in Dubai Media City," says Regional Sales Manager Amine Sadi. The company recently released its annual report for 2019, which shows strong, sustainable long-term growth and another record-breaking year for the company. Through collaboration and innovation, Milestone's software has been added to more than 500,000 installations worldwide. In the past five years, Milestone also nearly doubled its number of employees to more than 900 people internationally. Fast-Growing community We are investing in new employees and need more space to enable this growth" The new office site in Dubai will serve as the regional headquarter covering Turkey, North Africa, and the Middle East (MENAT). The office is used by 28 employees, with six additional employees based in Turkey and Lebanon. "We are committed to serving our fast-growing community of partners and customers," says Sadi. "We are investing in new employees and need more space to enable this growth. Focusing on long-term sustainable expansion requires the best people, who can identify the right opportunities for our company." The new premises also include fully equipped classrooms for customer and partner training. Essential for protecting businesses Openness and flexibility are two of Milestone's core values. These values will continue to be essential for protecting businesses and allowing the integration of innovative technology like AI, analytics, and heat-mapping to video systems. These systems play a key role in protecting societies and people worldwide. The Milestone Marketplace, launched in 2019, is an open business platform that connects buyers and sellers, who can work together to co-create innovative solutions using current technology. In 2020, Milestone will launch version 2.0 of the Milestone Marketplace, enabling customers to easily find resellers and integrators who deliver video solutions to their individual needs. "Video surveillance solutions are increasingly being recognized not only for security purposes but also to optimize businesses and tackle societal challenges," says Sadi. "With our competitive portfolio of products, we are enhancing our joint solution-selling to the benefit of our clients. I look forward to continuing our expansion in the region."
"If you want to be a winner, you need to stay sharp", says EMEA Vice President, Malou Toft, as she announces a completely new organization in EMEA, and continues: "Milestone Systems has high growth ambitions for 2019, so we are proud to announce a completely new organization in EMEA. To stay on top, we need increased geo-focus in the region, even more community effort and stronger sales excellence to remain a winning team with exciting career paths for our talented employees and leaders". Specialized And Strategic Sales The new organization will help Milestone Systems' community grow, also beyond security in verticals like retail, transportation and safe cities. The new EMEA organization has three specialized sales areas and a strong consolidated sales & tech operation. Community Sales & Business Development is a new EMEA department with specific focus on specialised and strategic sales EMEA Channel Sales will be split in four new sales regions; North, Middle and South Europe as well as Middle East & Africa. EMEA Distribution & Emerging Markets will cover Milestone Systems' emerging territories as well as select pan-EMEA distributors in order to strengthen the relationships and create more value. Local distributors will continue to be managed in the local countries. Community Sales & Business Development is a new EMEA department with specific focus on specialized and strategic sales where end user specialists, customized development, technology partnerships and key accounts will reside. Also new is EMEA Sales & Tech Operations, which will be the center of excellence for Milestone Systems' operations and supporting activities around customers and partners. EMEA Sales & Tech Experts "To secure a strong local presence, I have full trust in our four new regional sales managers: Neil Killick will head up North Europe (UK, Ireland & Nordics). Michael Fontaine will head up Middle Europe (DACH & Benelux). Alberto Bruschi will head up South Europe (France, Italy & Iberia). Amine Sadi will head up Middle East & Africa. I am thrilled to have Christian Ringler as director for our new EMEA Community Sales & Business Development, Anders Johansson as director for EMEA Distribution & Emerging Markets, and Line Hjardemaal as director for EMEA Sales & Tech Operations," says Malou Toft, and concludes: "This change is happening to bring us closer to our customers and partners by ramping up our community efforts. And we need deeper specialization to continue to foster growth. I believe that everyone in the Milestone Systems community will experience positive effects from these changes".
Milestone Systems, the open platform company in networked video management software (VMS), announces the appointment of Amine Sadi as Country Manager for the Middle East region. Amine Sadi has been with the company since May 2009 and brings a strong background as successful country manager of Milestone Systems in France & North Africa. Amine came to Milestone from a position as Sales Manager at Anixter, another leading company on the security market. Throughout his career, his focus has been on driving sales and managing partner relations in the regions of France and Africa. Amine holds a degree in International Business & Finance from SKEMA Business School in France. By introducing Amine Sadi as Country Manager for the Middle East, we continue our dedication to these markets, with a strong focus on supporting our local partner communities" Providing Partners And Customers With Best Solutions Amine Sadi says: "I had the opportunity to attend the recent Milestone Community Event in Dubai (MPOP) and was pleased to see the team dedication and meet with the partner community. I am looking very much forward to be part of this strong team and to continue providing partners and customers with the best possible solutions. We have this year introduced a number of initiatives to further strengthen our community focus, and I am confident the Middle East will be an exciting place to continue my Milestone journey." Christian Ringler, Director Milestone Middle East, Africa and DACH says: "We are welcoming Amine and his family to this region, and I wish him all the best of luck in this important role. By introducing Amine Sadi as Country Manager for the Middle East, we continue our dedication to these markets, with a strong focus on supporting our local partner communities and creating optimal solutions for customers."
Experts sections