Neil Killick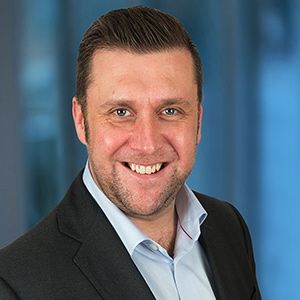 Neil Killick
Country Manager for UK and Ireland,
Milestone Systems
In his time at Milestone Systems, Neil has been integral to the company's success in the UK, and more recently has led the development of Milestone's EMEA Enterprise function and worked on its end customer strategy. Having enjoyed highly successful roles in distribution, sales and business development within the security industry, Killick has spent the majority of his career so far with Honeywell, which he initially joined in 2000. Working extensively within distribution with ADI, a Honeywell company, he eventually rose to the position of Europe & Africa Sales Leader at Honeywell Security – a position he held for over three years. Neil's focus is to drive a closer alignment with the customer, technology partner and consultant communities across EMEA at Milestone, further strengthening the leading VMS provider's position as a champion of innovation through collaboration.
Round table contributions
Many of us take critical infrastructure for granted in our everyday lives. We turn on a tap, flip a switch, push a button, and water, light, and heat are all readily available. But it is important to remember that computerized systems manage critical infrastructure facilities, making them vulnerable to cyber-attacks. The recent ransomware attack on the Colonial Pipeline is an example of the new types of threats. In addition, any number of physical attacks is also possibilities. We asked this week's Expert Panel Roundtable: What are the security challenges of protecting critical infrastructure?
In the past few weeks, the light at the end of the COVID-19 tunnel has brightened, providing new levels of hope that the worst of the pandemic is behind us. Dare we now consider what life will be like after the pandemic is over? Considering the possible impact on our industry, we asked this week's Expert Panel Roundtable: Which security technologies will be most useful in a post-pandemic world?
The topic of video analytics has been talked and written about for decades, and yet is still one of the cutting-edge themes in the physical security industry. Some say yesterday's analytics systems tended to overpromise and underdeliver, and there are still some skeptics. However, newer technologies such as artificial intelligence (AI) are reinvigorating the sector and enabling it to finally live up to its promise. We asked this week's Expert Panel Roundtable: What new technologies and trends will shape video analytics in 2021?
Experts sections