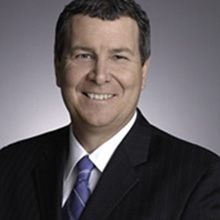 Hile has expertise in a variety of senior-level positions with manufacturers and integrated firms
Integrated Fire and Security Solutions, Inc., a leading systems integration firm focused on the delivery of customized, integrated security solutions, recently announced that Robert Hile has been named the company's new chief executive officer, effective immediately. Hile is responsible for leading and driving the company's next phase of expansion and growth in new and existing markets.
"Rob is a seasoned security industry veteran with impressive leadership experience in driving companies into the next stages of growth. He has proven expertise in a variety of senior-level positions with manufacturers and integration firms, and is highly knowledgeable with both hardware and software security platforms," said John Peterson, Chief Operating Officer, Integrated Fire and Security Solutions. "Rob will help us build upon our world-class offerings through shared industry knowledge and best practices that will highly benefit our customer base."
Hile contributes more than 20 years of security industry experience and his executive career has involved working for both private and public entities, including Fortune 500 Global companies such as Siemens. Hile served as Senior Director, Enterprise Security Solutions at Siemens Industry Inc., where he led the security division within the Building Technologies group, providing customized solutions for intelligent response and business continuity for global and national accounts. Previously, Hile was Director, Integrated Security Solutions at Siemens, where he spearheaded the delivery of complex integrated solutions for cities and critical infrastructure organizations. Over the course of his career, he has held senior-level positions with G4S, Convergint Technologies, GVI Security Solutions and TAC. He is a frequent speaker at industry events and currently serves on the Security Industry Association educational advisory board. Hile is also former Chairman of the Physical Security Interoperability Alliance.
"I am excited to lead this extremely talented organization, and plan to work closely with the entire team to capitalize on existing opportunities and build future momentum," Hile said. "IFSS takes a unique approach to the delivery of integrated security and fire solutions while making their offerings accessible to a broad range of businesses, which creates incredible potential for growth. The emphasis of the IFSS business is on the customer and I look forward to continuing to lead the company with this effort in mind."
Download PDF version