Compare S15D FlexMount with MX-Q25-D016
(2)
| | | |
| --- | --- | --- |
| | MOBOTIX S15D FlexMount | MOBOTIX MX-Q25-D016 |
| Colour Type | Colour / Monochrome | Colour / Monochrome |
| Resolution | 5 MP | 6MP |
| Digital (DSP) | ✔ | ✔ |
| Specialist Type | Megapixel | -- |
| Sensitivity Lux | 0.05 | 0.001 |
| Voltage | PoE | PoE |
| Motion Activated | ✔ | ✔ |
| Image Frame Rate | 20 fps | 30fps |
| Inclusion DVR/ Web Server | ✔ | ✔ |
People also viewed these products
Featured security companies
Related Videos
5 Common Mistakes When Installing Video Security System
Hikvision #SeeClear Campaign Overview Launch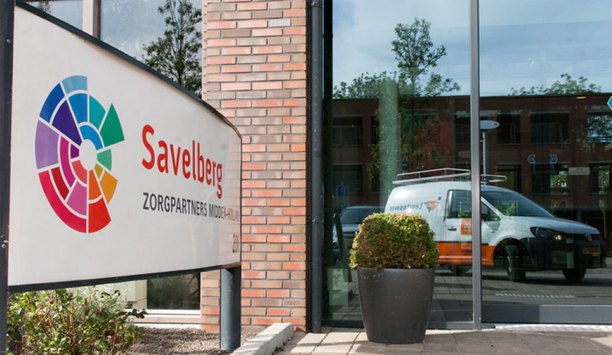 MOBOTIX Cameras Utilized In Conview Care Solution For Savelberg Nursing Home, Holland
The Savelberg nursing home has implemented smart domotics to provide elderly people affected by dementia with a wider range of movement. Depending on individual abilities, residents can move freely within three living zones. Savelberg has chosen the Conview Care solution from Leertouwer, which uses MOBOTIX cameras. Integrating Residential And Care Services Savelberg in Gouda is part of Zorgpartners Midden-Holland. Zorgpartners is a full-service organization offering diverse residential and care options for elderly people in the Central Holland region. A lot of attention is paid to integrating independent living and care provision. Conview Care is a complete care solution for organizations that wish to improve their processes with the help of technology One of the fifteen centers, Savelberg is managed by Irene Feenstra, who said: "We have been investing for years in care for elderly people affected by dementia in order to increase their quality of life. In late 2014, prior to commencing the planned renovation of two sections that house elderly people affected by dementia, we started looking for a new call-for-assistance system. "Zorgpartners Midden-Holland have been using the IQ Messenger communication platform for some time, which is one of the reasons why, after comparing several solutions, we decided on Conview Care from Leertouwer." Conview Care is a complete care solution for organizations that wish to improve their processes with the help of technology. It stands out in the market due to its open integrability, vendor-neutral technology, and ease of management. Video And Audio Care Solution As soon as a resident ventures outside their allowed living zone, the care givers are notified through a message on their smartphone" "Here at Savelberg, the care solution includes video surveillance, sound and motion detection, and electronic wristbands", says Jasper Coppes, Care & Technology specialist at Leertouwer. "This combination automatically informs the staff if one of the residents exits the approved living zone. "High resolution Q25 MOBOTIX cameras function as smart video and audio sensors. In addition, an infrared ring developed by Gold-IP is provided thus allowing for night-time surveillance. This naturally happens with the consent of the customers or their direct family, and without saving any images." "Each residence is equipped with a smart sensor with camera which automatically sends a message once a resident gets out of bed," says Feenstra. "If the person returns to bed after going to the toilet, there is no problem and nobody needs to go and check on them. If said resident needs help, the care giver in charge notices immediately enabling them to react adequately." 24/7 Wander Detection Using the Conview Care solution, Leertouwer has created three living zones for Savelberg, allowing for 24/7 wander detection. The innermost zone consists of the floor where elderly people affected by dementia live. Within this zone, they can move with a greater feeling of freedom, as the previous boundary using air-lock doors has been removed from near the elevator. The second living zone consists of the entire building with nine floors and all shared areas, while the third zone has an additional open terrace and garden. "Since we removed all physical boundaries our dementia patients have visibly thrived," says Feenstra. "As soon as a resident ventures outside their allowed living zone, the care givers in charge are notified through a message on their smartphone. If a resident leaves the outermost zone and thus our premises, we can immediately bring him or her back." We plan to work with Leertouwer to equip all flats with Conview Care and smart MOBOTIX cameras over the coming years." New Domotics Give More Freedom Although Feenstra prepared a business case for the new solution in late 2014, the greater freedom for all residents and the staff are more important than financial savings. "Our employees no longer need to do unnecessary night-time rounds which may disturb the sleep of residents, but can nevertheless immediately intervene if there really is a problem. Moreover, they feel that the new domotics ensures a lighter and happier atmosphere in the ward, which helps them enjoy their work more. "Approximately 40 flats over two floors have currently been equipped with a MOBOTIX Q25 camera connected to Conview Care. Until now, they have been working flawlessly. Implementing them was easier than expected and our care givers are also remarkably enthusiastic about and happy with them. They perceive it as a new way of working which increases the well-being of our residents. "Given these positive experiences, we plan to work with Leertouwer to equip all flats with Conview Care and smart MOBOTIX cameras over the coming years."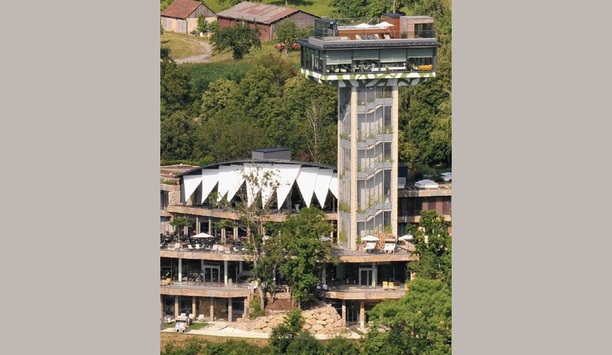 MOBOTIX Cameras Ensure Relaxation In Nature At The Mawell Resort, Langenburg
A total of ten MOBOTIX cameras have been installed at the Mawell Resort in Langenburg, Germany Arrive. See. Feel. Dive in. This is the concept of the 5-star wellness hotel Mawell Resort, which has been carved into the cliff in an exposed setting at the entrance to the German town of Langenburg. This wellness resort nestled in natural surroundings is sure to impress: The concealed entrance hides a 150-meter long underground path to the reception. Guests have plenty of chances to be thoroughly pampered in the massage and treatment rooms and the large wellness area. An outdoor forest pool suspended over the valley offers a breathtaking view. A highlight of the luxury resort is the approximately 30-meter high tower that provides a panoramic view of the Jagst valley, the Langenburg castle and over the Hohenlohe plains. The hotel also features a bar, pool and sauna. The 55 luxuriously-designed hotel rooms are split across five separate floors. The individual buildings are connected to one another via the underground path. A total of ten MOBOTIX cameras have been installed at the entrances, parking lots, the foyer and along the underground paths in order to guarantee the security required for the resort. Robust And Weatherproof Video Systems "The security concept was already planned during the construction phase so that the necessary cables and connections could be laid directly," explains Oliver Köhler, the Technical Director responsible for camera implementation at Mawell Resort. Firstly, the areas in need of special surveillance were identified and the necessary requirements for the cameras were defined. For example, the video systems needed to be very robust and weatherproof in outdoor areas. The camera in the entrance area needed to be capable of night recording. A lot of value was also placed on the video system's high resolution. Further criteria included being able to store the recordings on an NAS (network attached storage) system. Another request was that the security solution be POE (Power over Ethernet)-compatible, meaning that it could be supplied with power via an Ethernet cable. The Right Cameras For Each Area After testing various systems, the choice was made for cameras from the German manufacturer MOBOTIX. "We chose MOBOTIX cameras because they fulfilled all of our requirements and are also incredibly flexible to install," explains Köhler. What's more, the cameras from the manufacturer, based in the Palatinate region of Germany, stand out thanks to their decentralized system. Recording takes place both internally on an SD card and externally on a USB stick or on NAS hard drives via the IP network, offering nearly unlimited storage capacity. The number of cameras per server can be up to ten times higher than the central VMS-based recording offered by competitors thanks to this decentralized recording via the network using the cameras themselves. Fewer cameras are required than would be needed with analog or standard IP systems, due to dual images and hi-res No PC or additional software is required. Even if there are a large number of cameras recording, this decentralized solution can considerably cut down on storage requirements, as each camera can reduce the video to the frame rate and image size required for storage, independent of the live video. Hemispheric Technology To Eradicate Blind Spots The M24M Allround video systems and T24 Door Station are quick and easy to install, and guarantee the necessary security for different entrance areas. The T24 IP Video Door Station relieves the night porter's workload in particular as a solution for door communication and entrance control. The camera module stores all activities outside the entrance door, triggered by the doorbell, movements in the image area or electrical contacts. Hemispheric technology allows the camera to cover the entire entrance area from wall to wall and from floor to ceiling without any blind spots, and without ever needing to mechanically tilt or pan. The parking lot and the various service passages are secured with DualDome D14 cameras. With a 90 degree viewing angle and telephoto lens, the cameras make it possible to monitor the path and parking lot in wide range while simultaneously recording details with the telephoto lens. The digital sensor switching function of the D14 day/night camera is particularly suited to this task as it is also equipped with one color and one black/white module. This ensures strong color accuracy during the day and high sensitivity at night. Instant Alert Notifications Constant surveillance from a video control center is not necessary as the camera also features motion detection, which can trigger recording and alert notifications via e-mail or VoIP telephone call with two-way communication. "Our workload is significantly lightened by the fact that MOBOTIX cameras are equipped with motion detectors and we are immediately alerted if any movement occurs. This means that employees are no longer required to constantly sit in front of a screen and view the recordings," explains Köhler. "If and when an alarm is triggered, we view the frames and react accordingly." Furthermore, like all MOBOTIX cameras, it is very robust, requires little maintenance and is highly weatherproof. It can be installed in areas with temperatures between -30 to +60 (-22°F to +140°F) degrees without any problems. Benefits For Security Personnel The DualDome D15 camera, installed in the reception area, also features this motion detection. The integrated MxActivitySensor is particularly beneficial to the security personnel at the Mawell Resort. This new video motion analysis is integrated into all cameras with 5-megapixel technology and significantly reduces the number of false alarms. For example, shadows or plants moving in the wind, which are in the camera's viewing screen, are no longer classified as relevant events, something that would not be possible in systems without this technology. Only relevant events, such as people entering the area, trigger an alarm. Two separate areas or rooms can be monitored simultaneously without any blind spots thanksto the hemispheric dual lens The camera's new 5-megapixel technology impresses with clear color images even under low light conditions thanks to enhanced light sensitivity. This presents a major advantage due to the changing light conditions in the foyer. The image sensor technology ensures top-quality dual images of 2 × 5 megapixels, meaning that the reception area can be secured with a single camera. Because of dual images and high resolution, fewer cameras are required to record the necessary image sections than would be needed with analog or standard IP systems. This reduces the number of cameras required for the Mawell Resort, thereby saving on costs. Discreet Security guaranteed an S15 FlexMount was installed in the entrance area for deliveries. The compact video system can be installed universally and is suitable for concealed mounting. The weatherproof IP camera has two miniature sensor modules, which are each connected to the camera housing with a two-meter cable. For example, two separate areas or rooms can be monitored simultaneously without any blind spots thanks to the hemispheric dual lens. "We are really impressed by the video systems currently installed in the entrance areas. They provide us and our guests with the necessary security," says Wolfgang Maier, Director of the Mawell Resort. "This puts our guests completely at ease and guarantees a relaxing time at the idyllic wellness hotel." The Mawell Resort plans to soon install a further three S15 cameras. These should ensure even more security for the other entrance areas.
Mobotix S15D Cameras Provides Optimized Warehouse Logistics For Kardex Mlog
MOBOTIX helps to resolve disruptions quickly and keep device downtimes as short as possible. Fast, punctual deliveries are the key to success in logistics, and successful deliveries require an efficient storage system. For example, storage and retrieval systems arrange Euro-pallets in fully automatic high-bay warehouses. If these systems stop running, this results in major economic losses for the company. That's why Kardex Mlog, one of the leading suppliers of integrated material flow systems and high-bay warehouses, equips its storage and retrieval systems with MOBOTIX S15D cameras as standard in order to keep downtimes to a minimum. As a result, customers are able to reduce downtimes by up to 30 percent and benefit from the economic advantage as well as an increased level of safety for their employees. Kardex Mlog has over 40 years of experience in planning, development and maintenance of fully automated logistics solutions for storing pallets, small parts, long goods and stage constructions. The general company offers comprehensive service, including full technical support. Failure-free operation of the system is always a priority. At the heart of these systems are the storage and retrieval systems. Successful overall performance demands that this equipment be both reliable and dynamic. The company has relied on MOBOTIX video systems for several years now. These systems help to resolve disruptions quickly and keep device downtimes as short as possible. Cost Savings Due To Full View Kardex Mlog works closely with IBC Raif GmbH to install the cameras on the devices. The IT and automation service provider is a specialist in consultation, planning, installation, operation, training, and services for security systems. "We have been distributing MOBOTIX video systems for several years and are thoroughly impressed with the solutions," explains Norbert E. Raif, Managing Director at IBC Raif GmbH. Kardex Mlog especially appreciates that the video systems can be ideally adapted to pre-existing IT infrastructures and that the systems do not require any additional cables or programs. The storage and retrieval systems are like unmanned forklifts that run on tracks through rack aisles up to 100 meters in length and 40 meters in height. They use telescopic arms to transport Euro-pallets and place them at the designated place on the shelf. To do so, they extend the telescopic rod of the telescopic fork fully automatically. Once the pallet is correctly positioned, the storage and retrieval system heads for the target shelf and unloads the pallet. "An S15D with a lens on the left and the right is mounted on every storage and retrieval system," explains Raif. Mobotix S15D Installation "Time is money with logistics and if the warehouse comes to a standstill this results in high costs for the company" "The S15D cameras allow the operators in the high-bay warehouses to clearly see whether anything is hanging over the side of the pallets that could potentially lead to machine downtime," explains the technical director of Kardex Mlog. "That is also the main reason why we implement cameras on the storage and retrieval systems in the first place. Time is money with logistics and if the warehouse comes to a standstill this results in high costs for the company. The downtimes for the storage and retrieval systems therefore need to be as short as possible." Furthermore, it is not necessary to perform complex and dangerous on-site analyses in high-bay warehouses thanks to real-time monitoring. Employees no longer have to climb to heights of up to 40 meters in order to see what stopped the system. Troubleshooting For Greater Efficiency The MOBOTIX video systems also record events before a disruption, allowing an extensive error analysis to take place. "The last four minutes are always permanently saved before a disruptive event," explains the technical director of Kardex Mlog. "The camera automatically overwrites the previously stored image sequences during undisrupted operation." The video images make it possible to process faults quickly and accurately, often without a service technician having to inspect the affected rack aisle with the systems switched off. If it is necessary to correct the fault on-site, the video images can be used to determine how many employees are needed and what protective and auxiliary equipment or tools and replacement parts are required. In the decentralized MOBOTIX concept, every camera serves as a high-performance computer. Data and image processing as well as coding is carried out in the camera itself. The PC or video control center now serves purely for viewing and controlling the cameras, but not for analysis and recording. The user therefore does not require expensive, overloaded video management software. Hemispheric Technology Saves Costs Kardex Mlog previously used M1, M10 and later the M22 and M24 cameras from MOBOTIX to ensure a clear view of the palettes Kardex Mlog previously used M1, M10 and later the M22 and M24 cameras from MOBOTIX to ensure a clear view of the palettes. These only had one lens each, meaning that two cameras were installed on each storage and retrieval system. The double hemispheric S15D cameras have been in use since autumn 2013. This model features two miniature lens units and allows for a huge range of even more flexible application scenarios. The hemispheric lenses are linked to the main housing via a connection cable and are attached onto the storage and retrieval system in a way that makes it possible to see what is happening around the palette from a bird's-eye view. They also offer two distortion-corrected, high-resolution 180° panoramic images, each with 3.1 megapixels. "The hemispheric technology gives us a 360° all-round view without any blind spots and now all we have left to do is install one more camera," explains the technical director of Kardex Mlog. The dual camera also offers another important advantage: With a multi-camera system, objects constantly move from one viewing area to the next, but with a hemispheric panoramic camera, they never disappear from the video feed, nor do they double up in overlapping viewing areas. Enhanced Visibility If a disruptive event occurs, the storage and retrieval systems will automatically come to a standstill. The installed video systems now also give the warehouse operators the option to analyze the cause of the disruption using the recording and quickly implement specific troubleshooting measures. In order for the warehouse workers to obtain a clear video image, even in the dark high-bay warehouse, Kardex Mlog developed a solution concept together with IBC Raif GmbH. Small halogen spots have been installed on the left and right of the storage and retrieval systems. These LEDs switch on automatically during loading and unloading. "We identified how long the downtimes were before usingthe current Kardex Mlog withthe camera and comparedthem with the current state" "There is also the option of installing black and white lenses, which deliver a significantly better image in the dark. However, these are not used in many warehouses because it needs to be possible to precisely identify the color of the product stored there. Therefore, color lenses are generally used together with halogen spots," explains Raif. One Size Fits All "In my opinion, the system is unrivalled on the market. The robust, fiber-reinforced housing, the broad range of operating temperatures, from -30 to 60° Celsius (-22°F to +140°F) without ventilation and heating and the fact that there are no mechanical moving parts ensure the high reliability of MOBOTIX cameras in all environmental conditions." This also plays an important role in fully-automated high-bay warehouses. The containers may need to be stored at a cool temperature depending on the industry in question, for example, in a pharmaceutical company or a food company. The installed systems and devices also need to be temperature-resistant. 30% Reduction In Downtime "We identified how long the downtimes were before using the current Kardex Mlog with the camera and compared them with the current state. The figures are impressive: The downtimes have reduced on average by 25 to 30 percent since the camera system has been installed," summarises Norbert E. Raif. "The warehouse operators save several thousand euros by using MOBOTIX video systems for the storage and retrieval systems." Interested parties can view what this kind of system looks like at a demonstration stand at the Kardex Mlog headquarters in Neuenstadt, Germany. S15D cameras from MOBOTIX are also in use here. This way, customers can experience firsthand how they are installed and view the kinds of images they deliver.